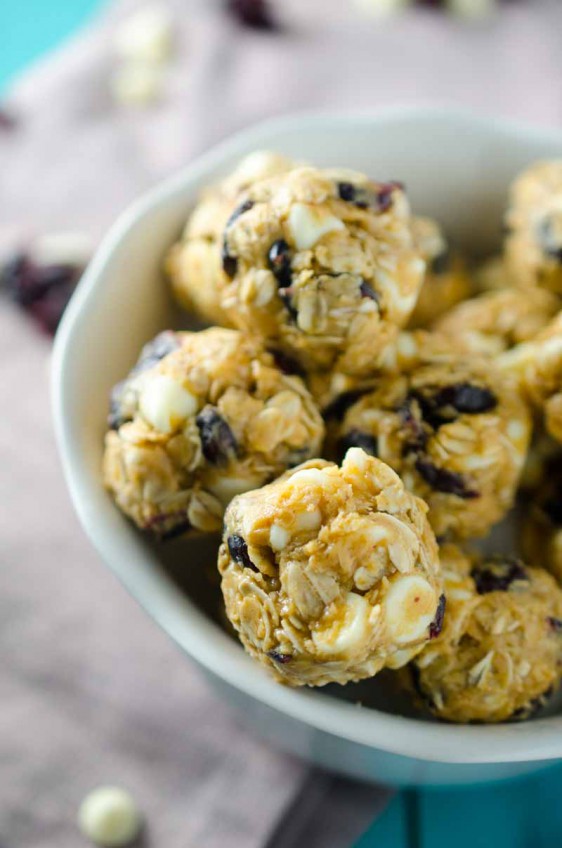 White Chocolate Cranberry Bites
No Bake White Chocolate Cranberry Bites are the perfect afternoon snack! 
Kids eat a lot. Like a lot. I swear I feed them lunch and by the time I'm done cleaning up from that, there they are, in the kitchen asking me for a snack. I usually keep the pantry pretty stocked with snacks but I am always on the lookout for something different. That is when I started seeing energy bites pop up all over Pinterest.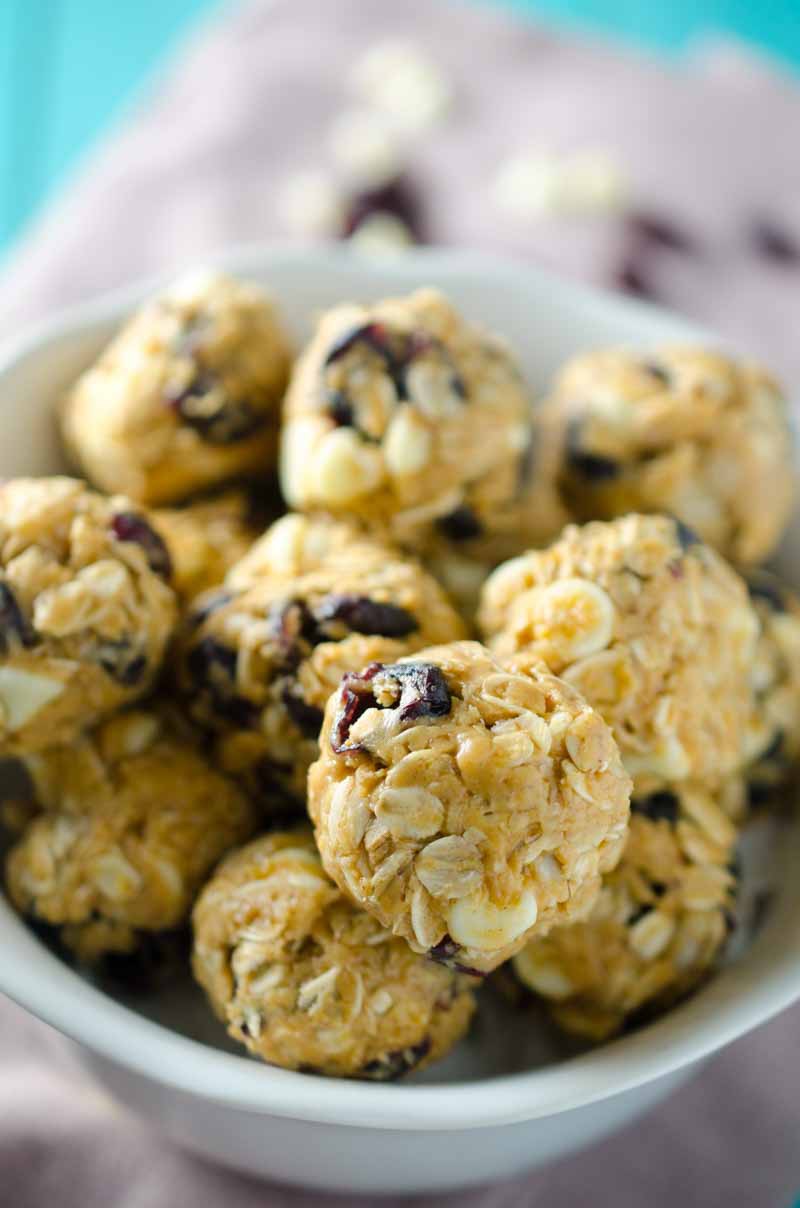 I checked out several dozen recipes and they all seemed to have the same thing in common: oats, nut butter, sweetener and dried fruit. A lot of the recipes also had flax or chia seed in them. I didn't have any of those in the pantry so I went with what I did have: oats, peanut butter, honey and dried cranberries and bam! White Chocolate Cranberry Bites were born.
AND THEY ARE SO GOOD.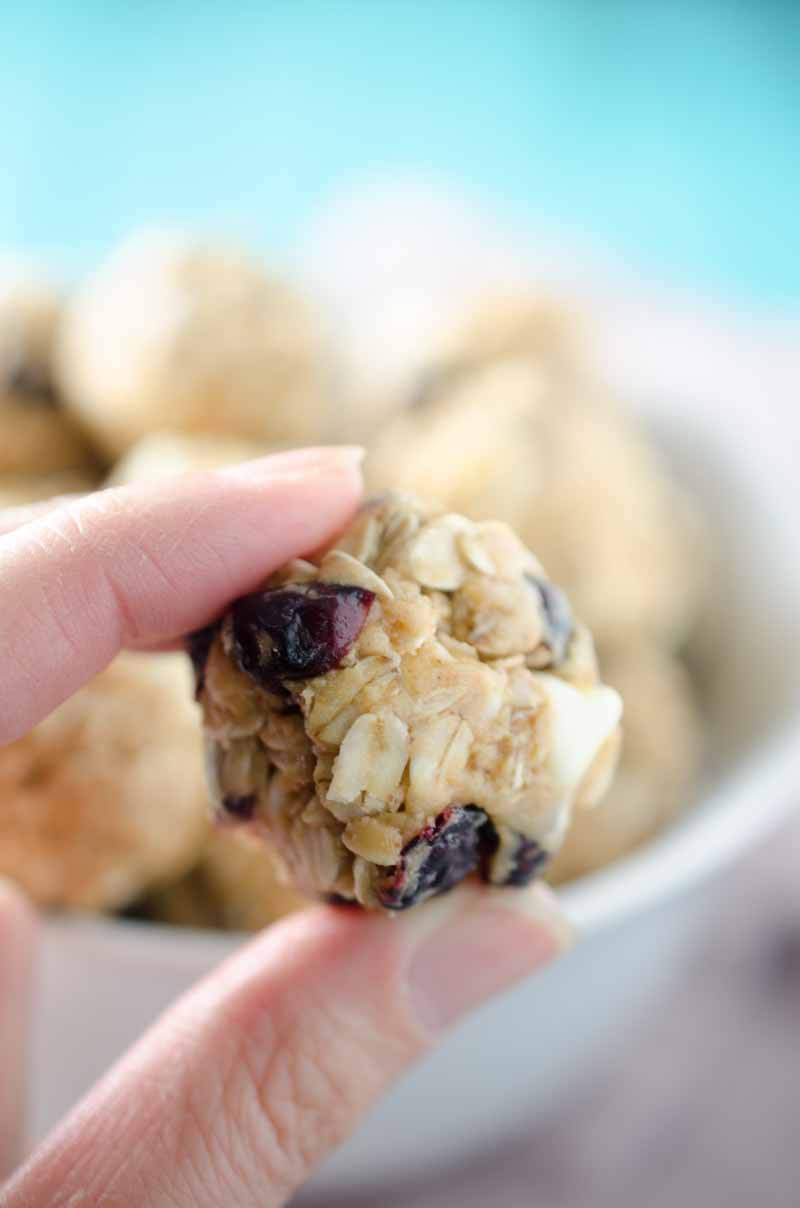 I seriously do not know why waited so long to try making energy bites. These White Chocolate Cranberry bites are just the beginning! There are so many different combinations and they are so easy to make. You don't even need to cook. The only prep time was about 5 minutes mixing everything together and about 20 minutes in the freezer to firm up. That's all it took to make these little bites.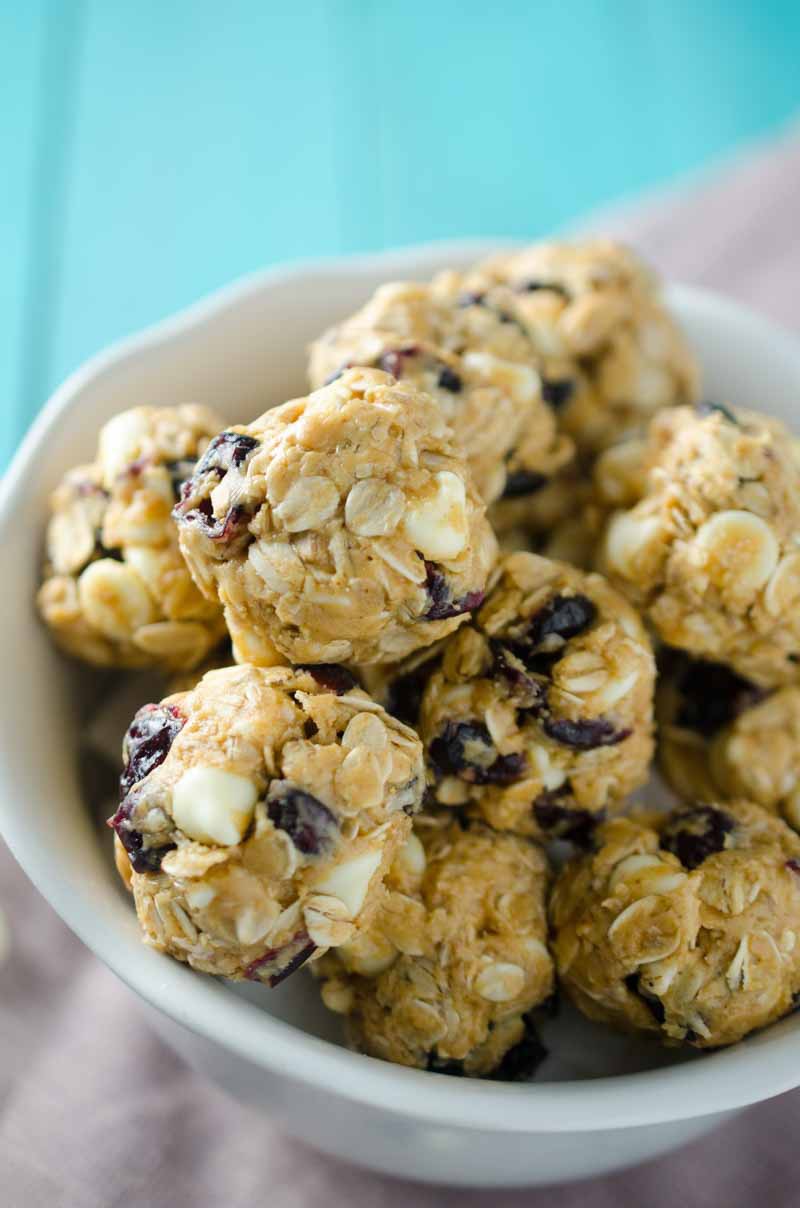 Now I just keep some of these on hand for when the kiddos are asking me for a snack. I usually grab one for myself too because I'm pretty sure afternoon snacking doesn't get much better.
White Chocolate Cranberry Bites Recipe
Ingredients:
1 cup old fashioned rolled oats
1/2 cup white chocolate chips
1/2 cup dried cranberries
1/2 cup creamy peanut butter
2 tablespoons honey
Instructions
1
Combine all ingredients together in a bowl. Mix well.

2
Use tablespoonful of mixture and roll into a ball. Place on a cookie sheet. Repeat until all mixture is used. Freeze for 20 minutes or until firm.