Beer Battered Fish Sandwich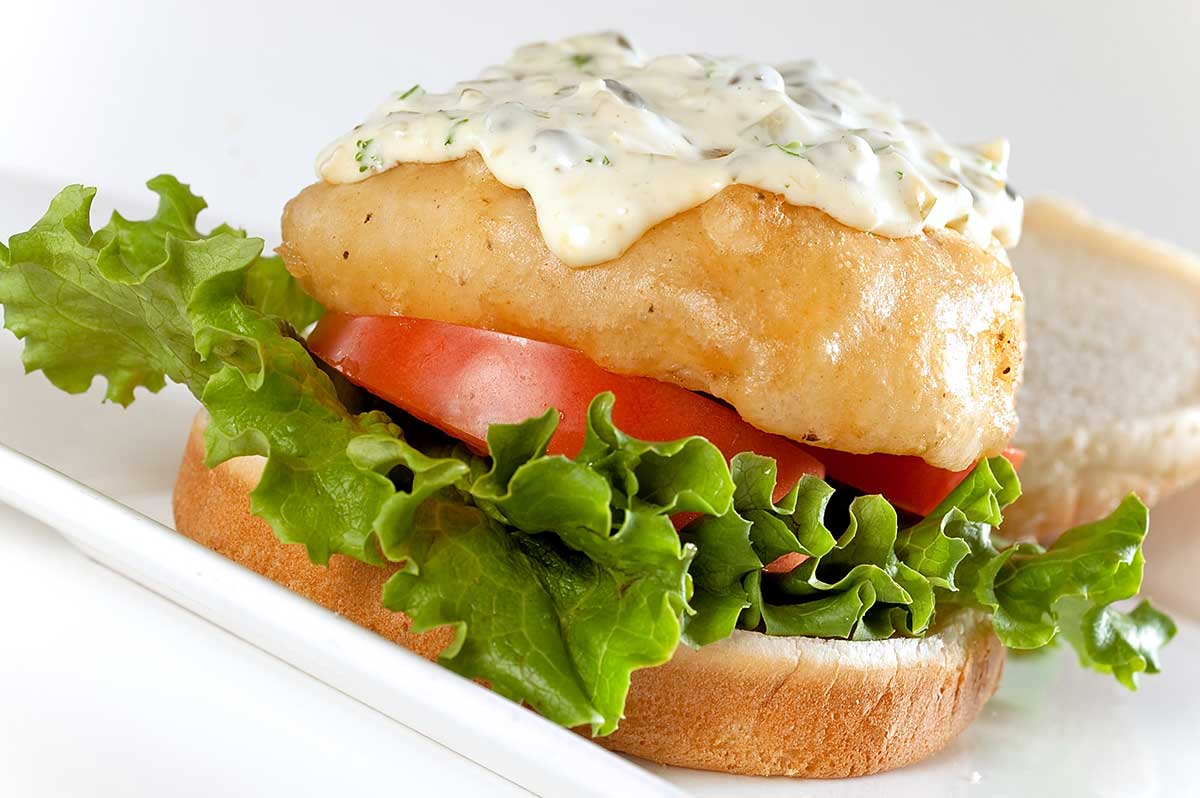 Lets see… how do I put this sandwich into words. How do I tell you how wonderful the crispy batter is? How do I tell you that the combination of the crispy batter, flaky fish and homemade tartar sauce is a match made in heaven. Maybe I should just come out and say it. Its crispy. Its fried. Its slathered with tartar sauce. It. Is. Scrumptious.
Saturdays pretty much always start out the same in our house. Usually, I get up a couple of hours before Ryan, get some cleaning done and then I make a big breakfast. That big breakfast means that Saturday lunch is usually a light affair, maybe a salad or some leftovers, but this past Saturday I was a little indulgent and I slept in.
I didn't sleep in that much, but it was just enough that it didn't make sense to make my traditional big breakfast. When I told Ryan that I would not be making breakfast his response was "well then we have to have an even bigger lunch!" "Alright", I told him, "I can handle that".  But when I got out the ingredients for the fish sandwiches, he didn't seem all that convinced that those two little fillets of fish would turn into the big lunch that he was hoping for. You should have seen the look on his face when I put the finished product in front of him.  Let's just say, after happily devouring his and part of mine, he was more than willing to eat dinner a little later than usual.