Cake Batter Ice Cream Tart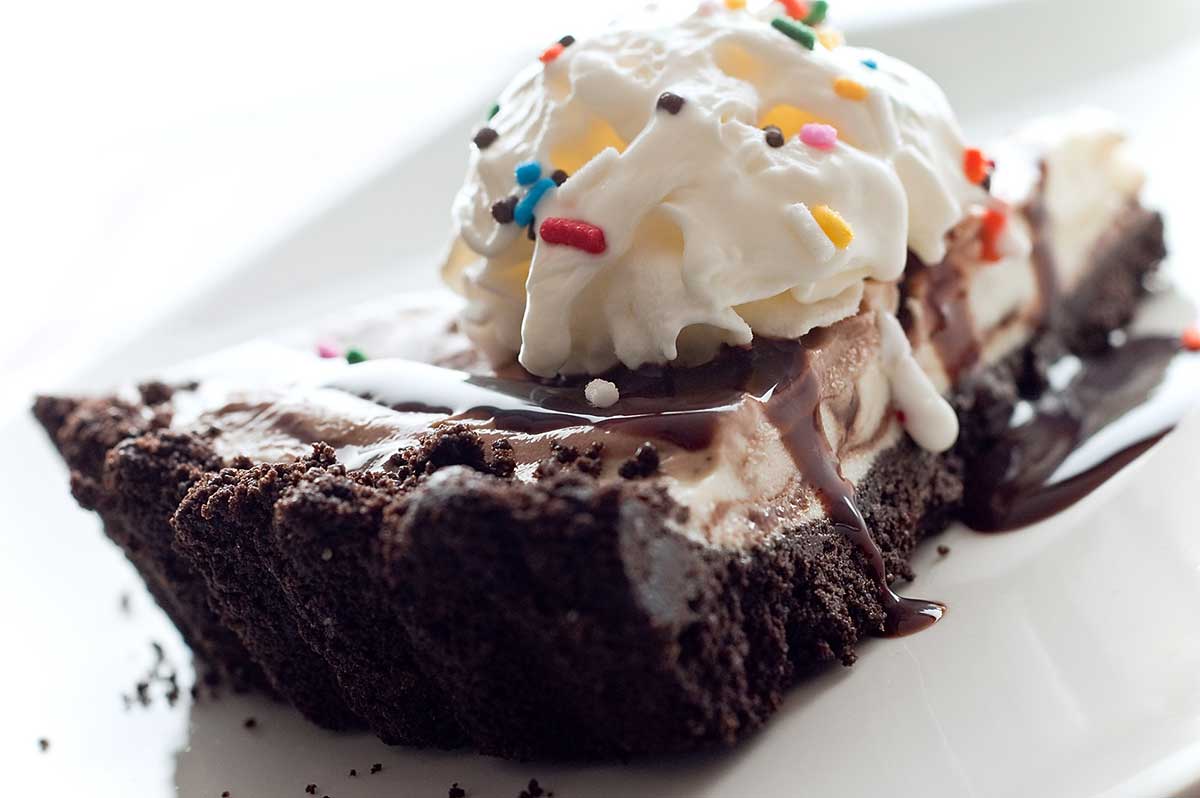 I have a confession. I am in love with cake batter ice cream. I crave it. I have dreams about it. While Ryan thinks I'm making dinner, I sneak a few bites from the carton in the freezer. I also sneak a couple of bites before I go to bed. It may be bordering on the lines of obsession but what's a girl to do? How about make it even more irresistible? Like say, spread luscious cake batter ice cream on top of a chocolate cookie crust and top it with all of my favorite sundae toppings: chocolate syrup, whipped cream and sprinkles. Say it with me: O. M. G.
Now that I have talked up cake batter ice cream you are probably wondering where to get it. It can be hard to find but I have seen it in my local supermarket on a few occasions. For this recipe I used a pint of Ben and Jerry's Cake Batter Ice Cream with Chocolate Swirl. The chocolate swirl made for a deliciously pretty presentation. But I was first introduced to Cake Batter Ice Cream at Cold Stone Creamery a few years ago and you can pick it up there to bring home.
I do realize that some of you won't be able to give your taste buds the wonderful gift that is cake batter ice cream because its simply not available in your area. If this is you, use a chocolate vanilla swirl or your favorite ice cream. It may not be the same, but its still ice cream on top of a cookie crust with whipped cream, chocolate syrup and sprinkles so it can't be that bad.