Chicken Udon Noodle Soup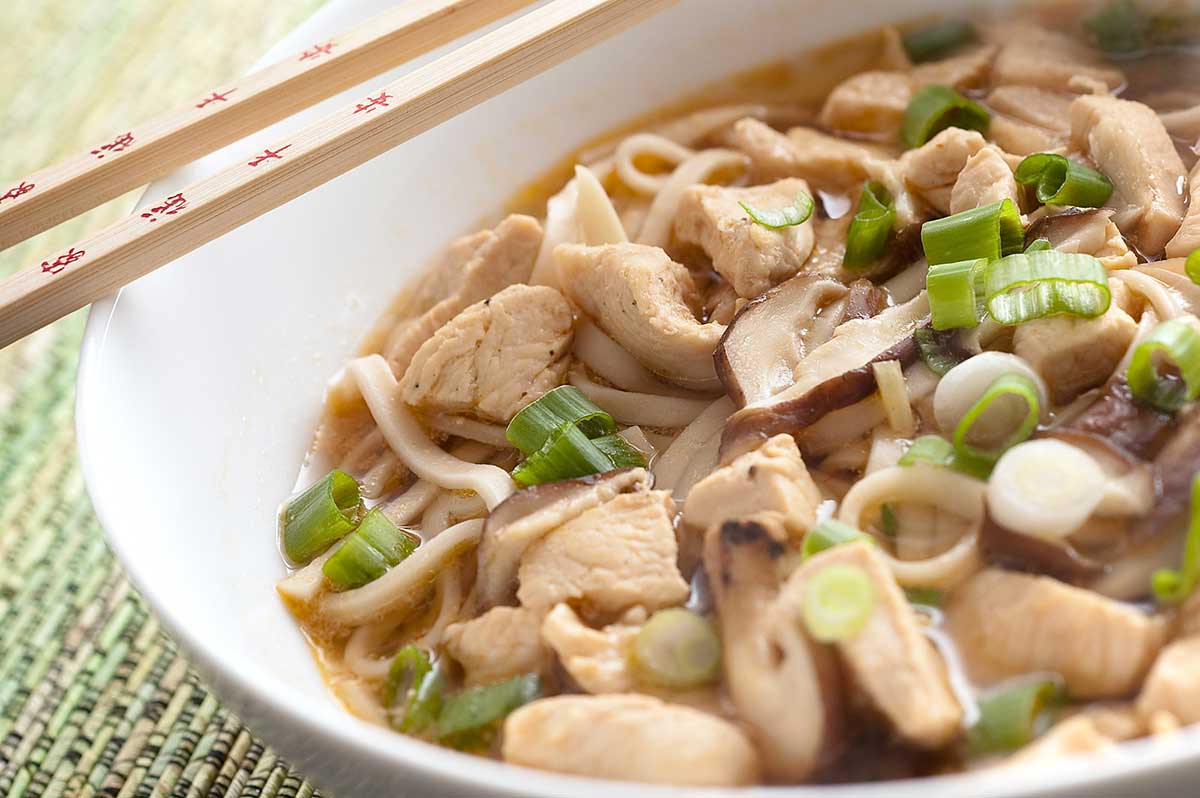 When I shared my recipe for Udon Noodle Stir-fry a couple of weeks ago I mentioned that Udon was my new favorite noodle. Well when the weather returned unusually cold and rainy last week, I used the opportunity to try my hand at some Udon  Chicken Noodle soup. I like to think of it as an Asian inspired twist on everyone's favorite cold weather soup with chicken, mushrooms and green onions in a spicy broth.
Now when I say spicy broth, I don't want you to think that its too spicy. You can really adjust it to be whatever you want it to be. I decided to add 2 teaspoons of sriracha because I do like a little bit of a kick. If you don't you can cut back to 1 teaspoon or omit it. If you are serving people with varying spice levels, I'd say leave it out of the original batch and serve it on the side so people can stir it in themselves.