Chicken with Green Beans and Tomatoes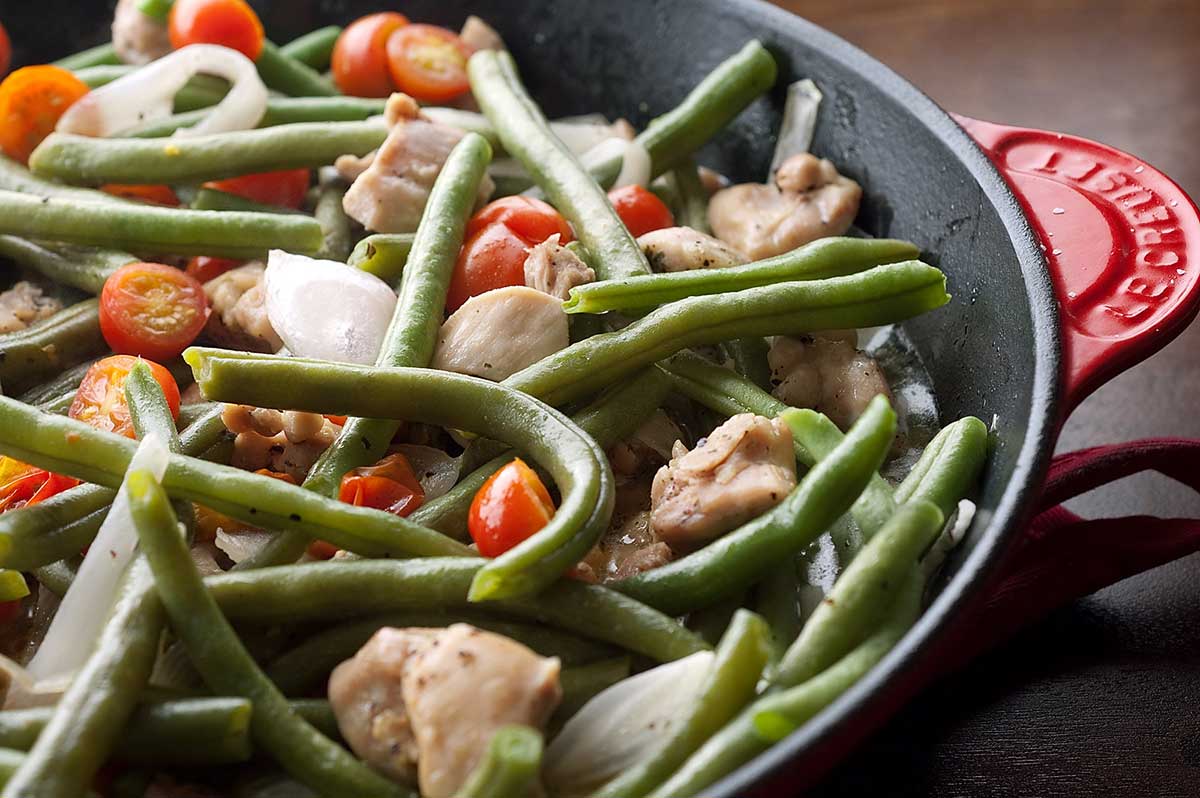 I wasn't lying on the last post when I mentioned that I bought almost every kind of tomato imaginable. So it only seemed logical that the next recipe that I shared included some of those tomatoes. And what better than a dish that incorporates lovely sweet tomatoes, tender chicken and crisp, fresh green beans? According to the friends who ate with us the evening that I served this "this is really good. really light. perfect for summer." I think that sums it up very nicely.
This was actually one of those times where I got in the kitchen, needed to cook dinner and decided to wing it. Our friend's were coming over and I didn't have much time to prepare. The original plan was to make some green beans with tomatoes and some chicken on the side. Then I decided what the heck, lets put it all together. It will be quicker and I'll have less dishes to do afterward. And to make it a more complete meal, I served it over rice. It is definitely a meal that I will be making more often.