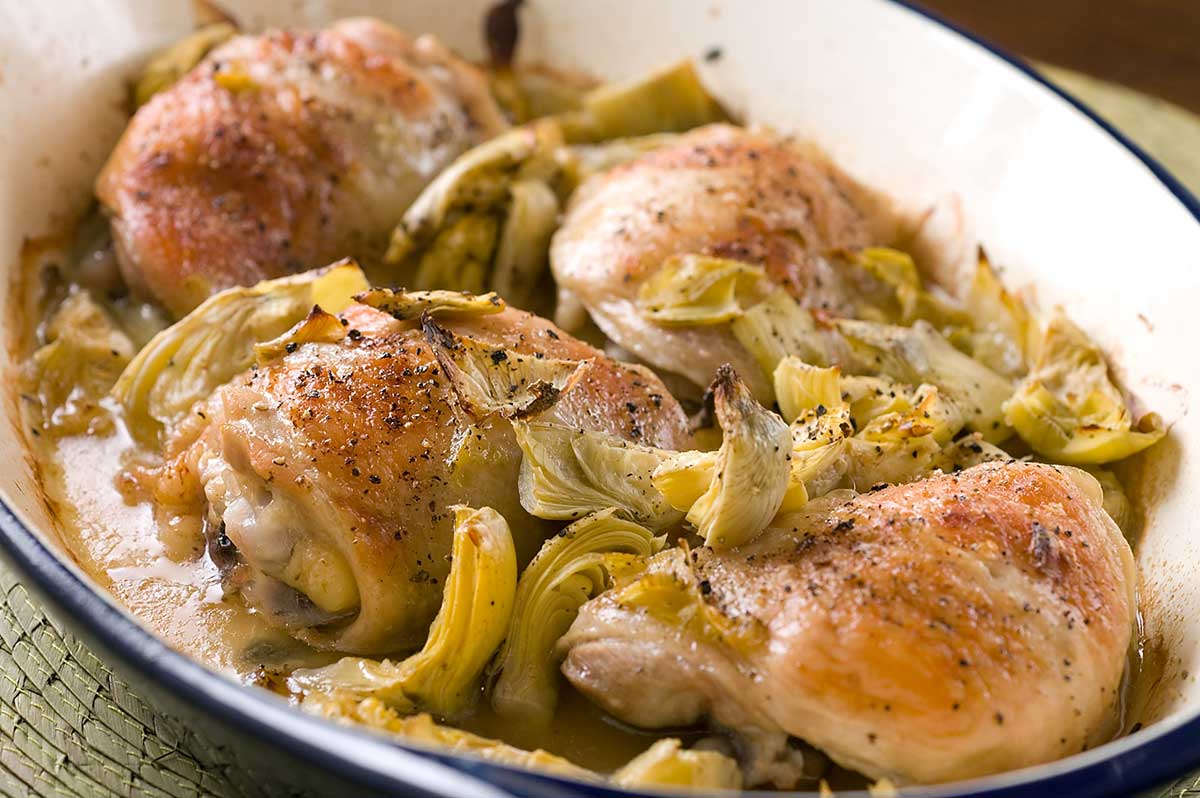 Baked Chicken with Artichokes
I know some people may not agree but artichokes are up there as one of my favorite things to eat. I simply love them. Artichoke hearts especially. Generally when cooking I use the fresh or frozen versions. However, there is a little bit of me that adores the marinated version. I love them with antipasto platters, I love them straight out of the jar and I love them in this baked chicken dish. With only 4 ingredients, I'm pretty sure you'll love this dish too.
When you marinate chicken, it's usually in oil, spices and vinegar. Well if you look at the ingredients of the marinated artichokes you will notice that that is exactly what is in them. Which makes it the perfect marinade for chicken. It leaves the chicken flavorful and tender, not to mention covered in artichokes.
Baked Chicken with Artichokes Recipe
Ingredients:
2 pounds chicken thighs
2 (6 ounce) jars marinated artichoke hearts with their liquid
1/4 teaspoon kosher salt
1/4 teaspoon fresh cracked black pepper
Instructions
1
Combine the chicken thighs and artichoke hearts and liquid in a bowl. Cover and refrigerate for 1 hour.

2
Preheat oven to 325 degrees.

3
Place chicken, artichokes and 1/4 cup of the liquid into a baking dish. Sprinkle with salt and pepper. Bake for 45 - 55 minutes or until chicken is cooked through. Turn on the broiler and broil for 2 - 4 minutes to brown the chicken. Serve.