Garlic Vinaigrette
It is so easy to make your own vinaigrette! With just 6 simple ingredients and a whisk, this Garlic Vinaigrette will be on your new go-to salad dressing recipe! 
I recently had my video for Garlic Cheese Bread go viral on Facebook and a few people left comments like "TOO MUCH GARLIC".
My first thought: Is that a thing?
Not in my world.
When it comes to garlic, I add it whenever and wherever I can. I love Roasted Garlic Alfredo, Garlic Fried Chicken, Garlic Rice and of course, garlic bread.
So it would make sense that I also like my dressings garlicky too, right? Right. And this Basic Garlic Vinaigrette is simple vinaigrette perfection.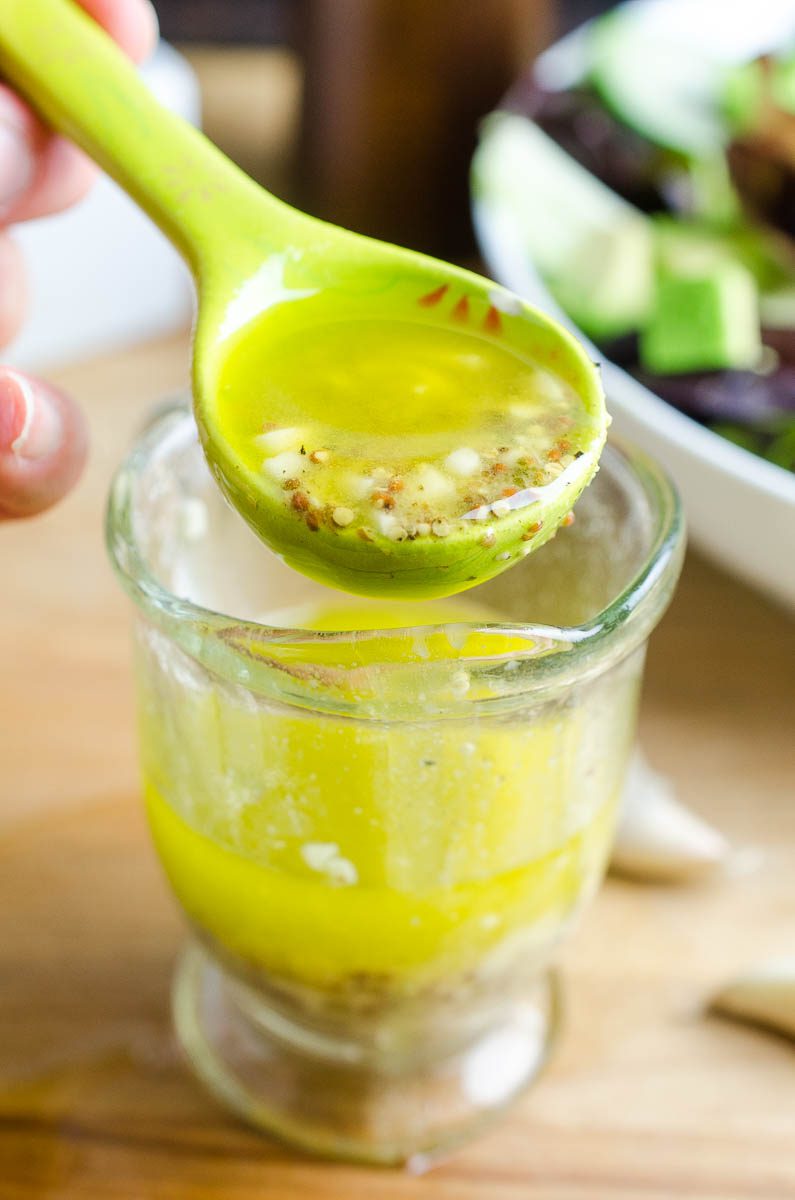 What ingredients do you need for vinaigrette dressing?
To make a traditional vinaigrette dressing you don't need a lot of ingredients. The basic vinaigrette ratio is 1 part vinegar to 3 parts oil. After that your seasonings are all up to you.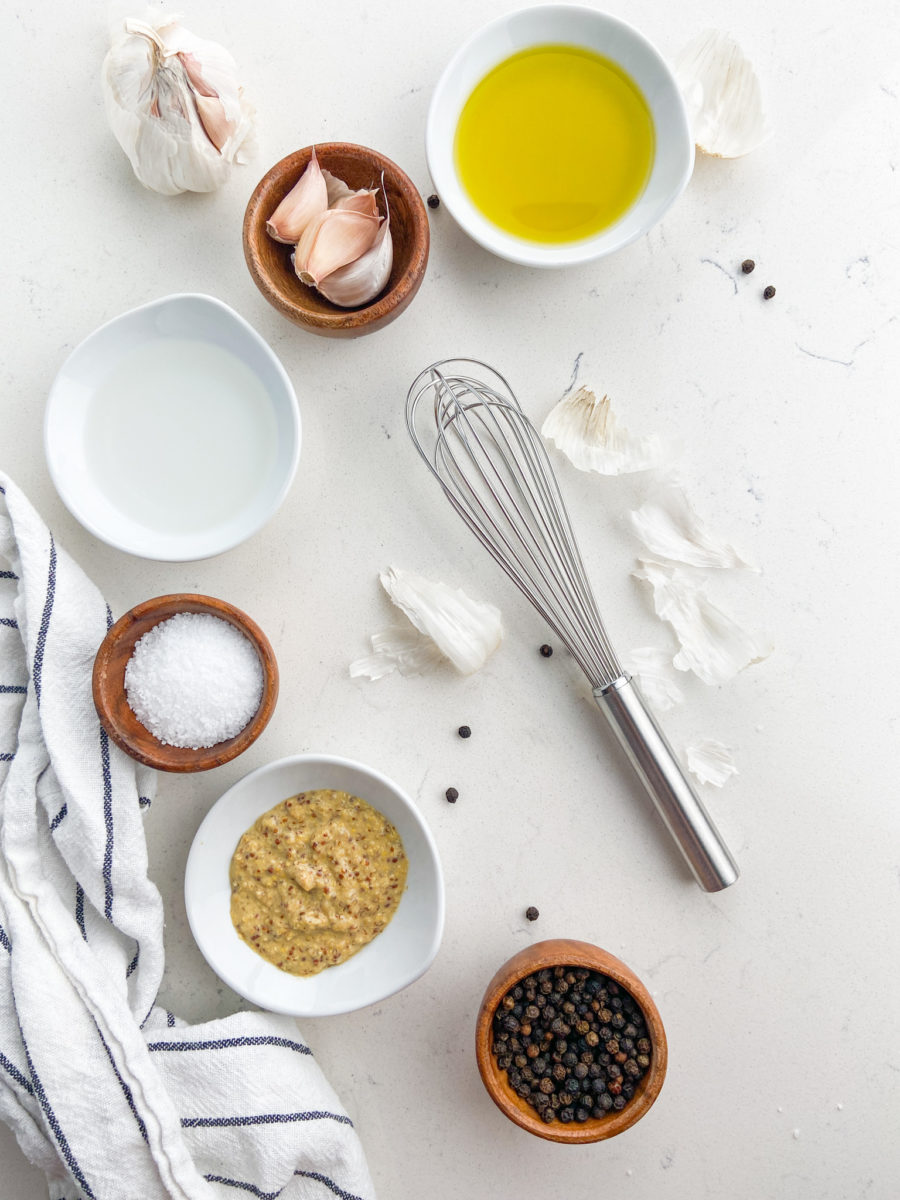 EXTRA VIRGIN OLIVE OIL: You will really taste the olive oil in this recipe so its essential that you use a high quality olive oil.
WHITE WINE VINEGAR: You can't have a vinaigrette without vinegar! This recipe uses white wine vinegar. White wine vinegar is pretty neutral tasting but also has a subtle fruity flavor.
GARLIC: Obviously, garlic vinaigrette is going to have garlic. Because it's raw and that this doesn't make a huge amount of vinaigrette you're only going to need one large or 2 small cloves.
STONE GROUND MUSTARD: I used a garlic stone ground mustard for this recipe (see above about garlic obsession), but any stone ground mustard will do.
SALT AND PEPPER
How do you make garlic vinaigrette?
You guys, it could not be easier to make vinaigrette! All you have to do is whisk together all the ingredients until they are emulsified. I like to let mine set for about 20 minutes before using and then whisk once more.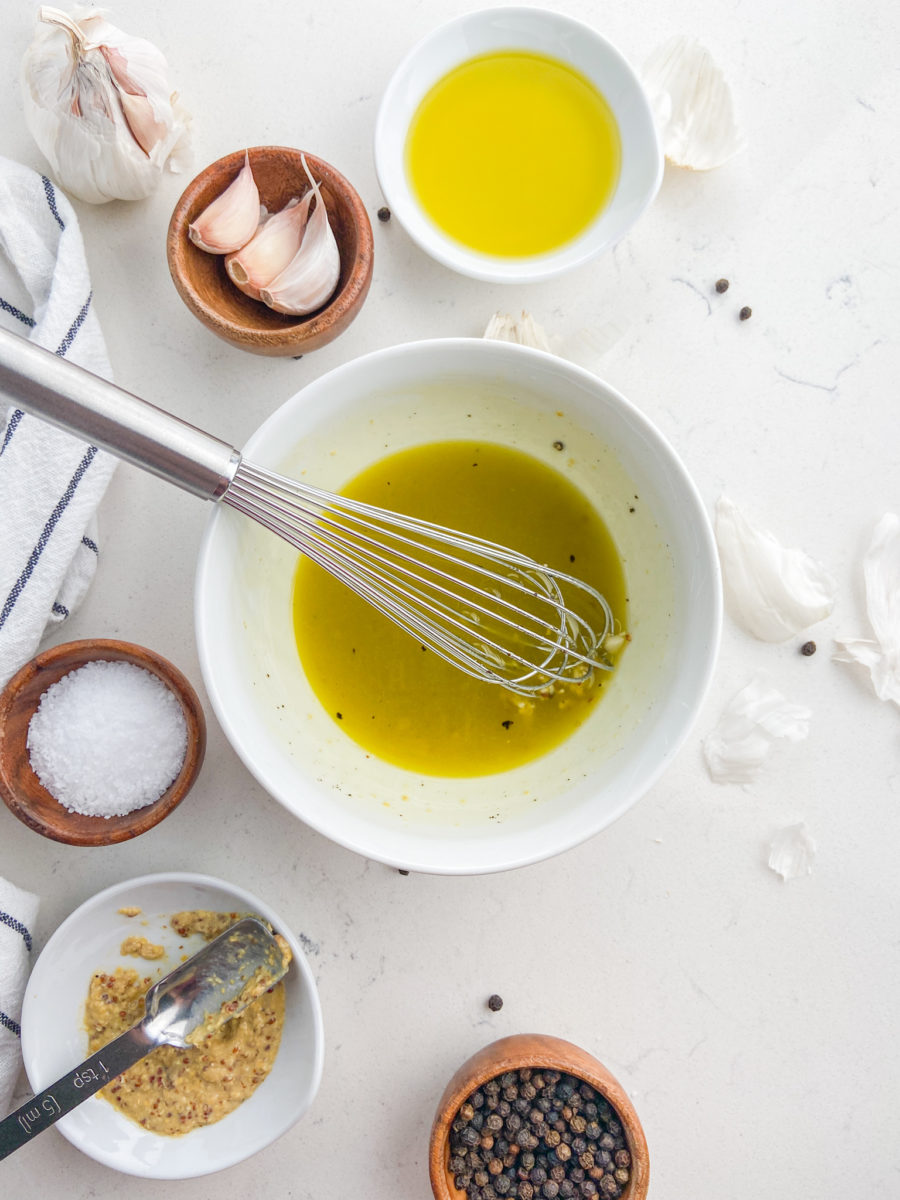 What is vinaigrette used for?
Obviously, vinaigrette is used most often on salads. But you can also use this garlic vinaigrette on grilled or roasted vegetables, as a marinade for chicken or to drizzle over grilled fish.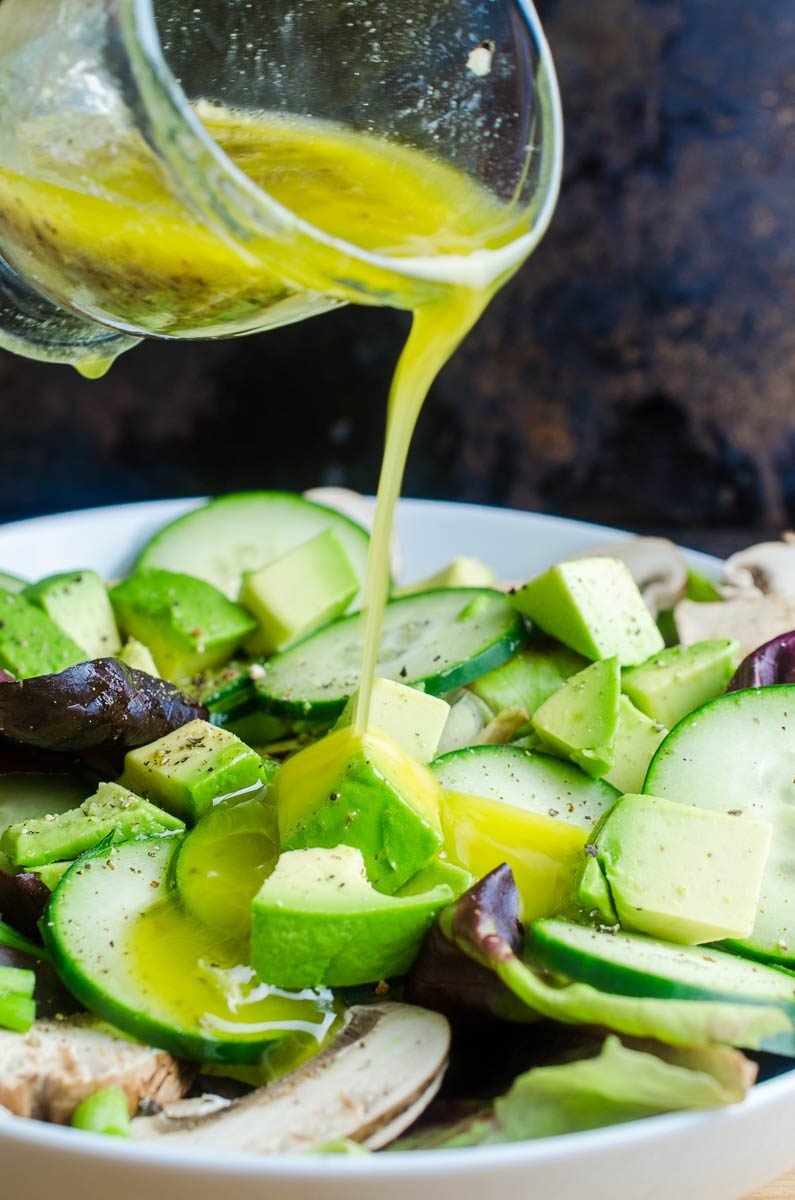 How long does homemade vinaigrette salad dressing last?
This garlic vinaigrette salad dressing should keep in your refrigerator for about a week.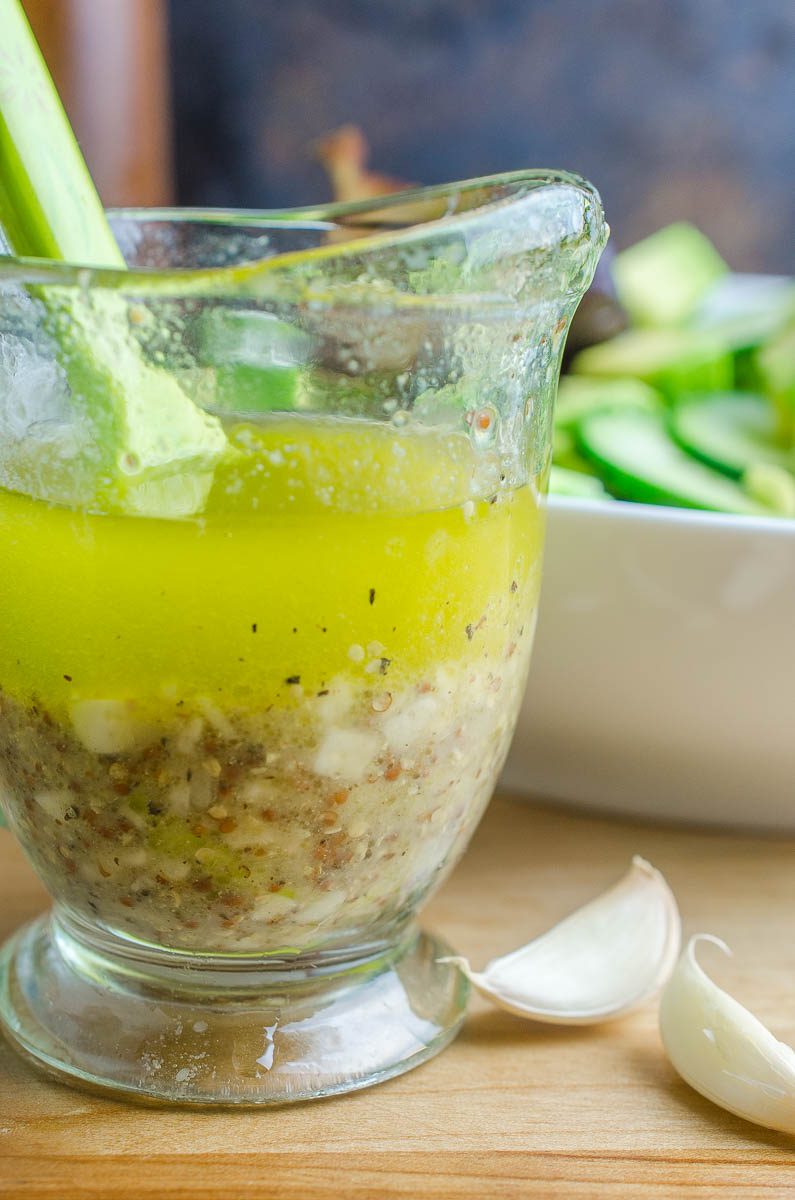 Making your own salad dressing is super fun! If you want to make more of your own check out these recipes:
This Creamy Pesto Dressing is an Old Spaghetti Factory Copycat and one of my family's favorites!
Making your own Homemade Caesar Dressing is super easy! And if you're concerned about raw eggs, don't be, this recipe uses mayonnaise.
Thousand Island Dressing is great on salads, burgers and sandwiches!
Nothing beats the classic, Homemade Buttermilk Ranch Dressing!
Note: This recipe was originally published in 2019. It was updated with new photos and information in 2022.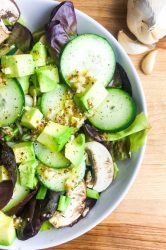 Garlic Vinaigrette
It is so easy to make your own vinaigrette! With just 6 simple ingredients and a whisk, this Garlic Vinaigrette will be on your new go-to recipe! 
Ingredients:
1/4

cup

extra virgin olive oil

1

tablespoon

white wine vinegar

1

garlic clove

minced

1

teaspoon

stone ground mustard

salt and pepper to taste
Nutrition facts not guaranteed.
Calories:
111
kcal
Carbohydrates:
0.4
g
Protein:
0.1
g
Fat:
12.6
g
Saturated Fat:
1.8
g
Sodium:
6
mg
Keywords:
dairy free, dressing, gluten free, vegan, vinaigrette