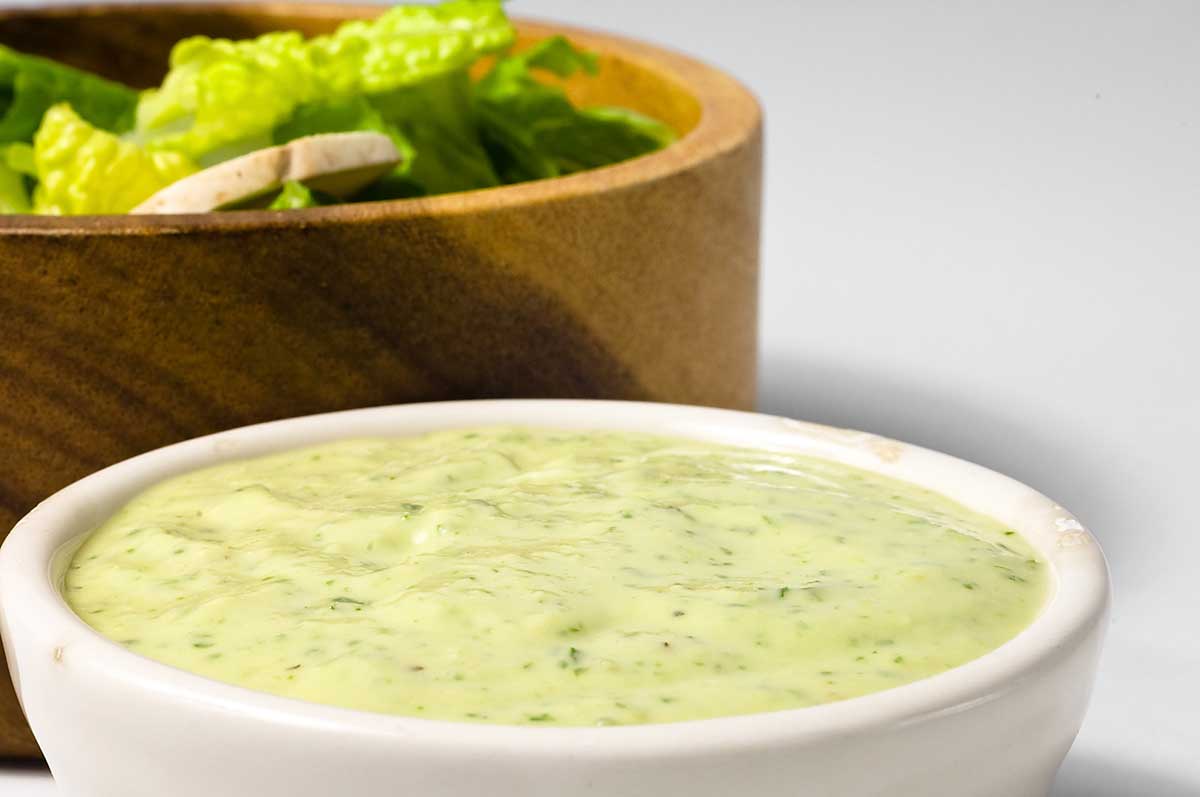 Creamy Pesto Dressing
While Ryan and I were dating, one of our favorite date places was The Old Spaghetti Factory. Besides being inexpensive, which was a big point for us as teenagers, we also loved it because we love creamy pesto dressing. We would always order a salad with creamy pesto on the side, not because we were watching our weight but because when you ordered it on the side you would get more. And more is exactly what we wanted. Not only did we want to have it on our salads, but we wanted to take that warm, fluffy, fresh bread that they give you and dip it into the dressing. Weird, I know, but this dressing is that good.
Ryan and I don't go to the Old Spaghetti Factory that often anymore so I have started making creamy pesto dressing at home. It is surprisingly easy. My recipe tends to yield a thicker version than the Old Spaghetti Factory's, however if it is too thick for you just add a bit more heavy cream. Yes, this recipe uses heavy cream. Your hips might not thank you but your taste buds sure will.
Creamy Pesto Dressing Recipe
Ingredients:
1/4 cup mayonnaise
1/4 cup grated Romano cheese
1 tablespoon white wine vinegar
3 tablespoons prepared pesto
2-4 tablespoons heavy cream
1/4 teaspoon granulated garlic
kosher salt and fresh cracked pepper to taste
Instructions
1
Combine mayonnaise, Romano cheese, vinegar, pesto, 2 tablespoons heavy cream and granulated garlic in a bowl. Add more heavy cream until desired consistency. Season to taste with salt and pepper.
Notes
If you happen to have left overs, this will last a couple of days in the refrigerator. I found that it does get pretty thick when you refrigerate it so I take it out of the fridge about 10 minutes before I want to use it. Enjoy!