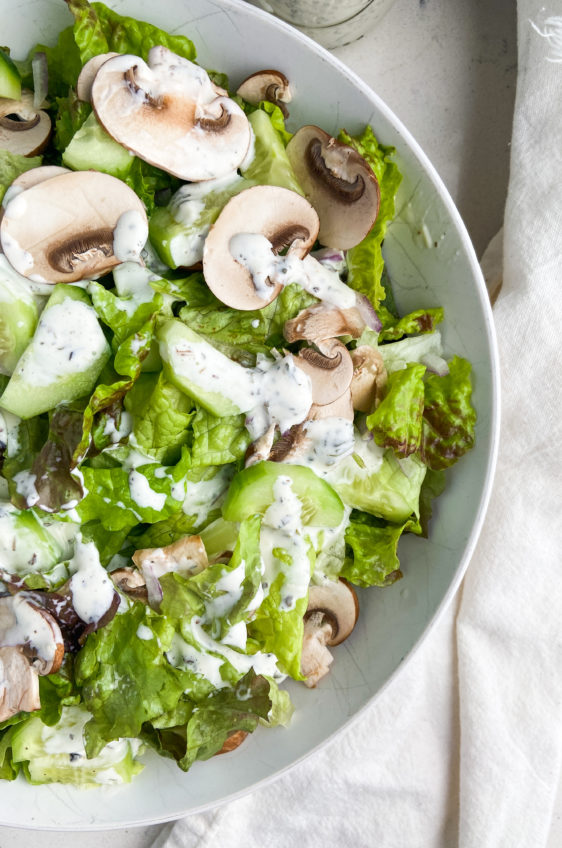 Creamy Pesto Dressing
Creamy Pesto Dressing recipe is an Old Spaghetti Factory Copycat. This creamy dressing with a hint of basil is a family favorite!
When my husband and I were dating Old Spaghetti Factory was a favorite of ours. Sure the pasta was good but the best part in our opinion was always the creamy pesto dressing. And now, I'm sharing this recipe so that we can all make our own at home!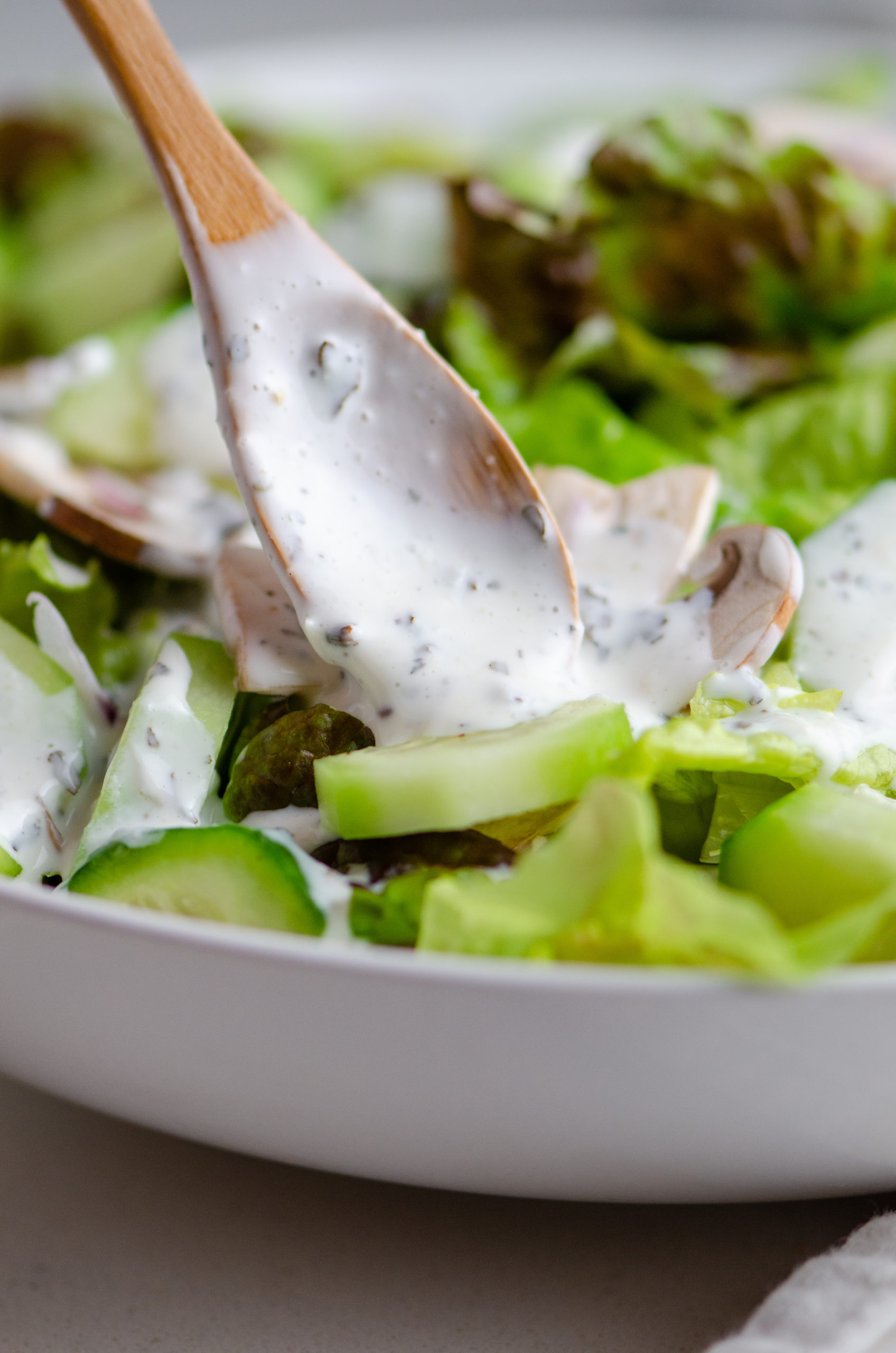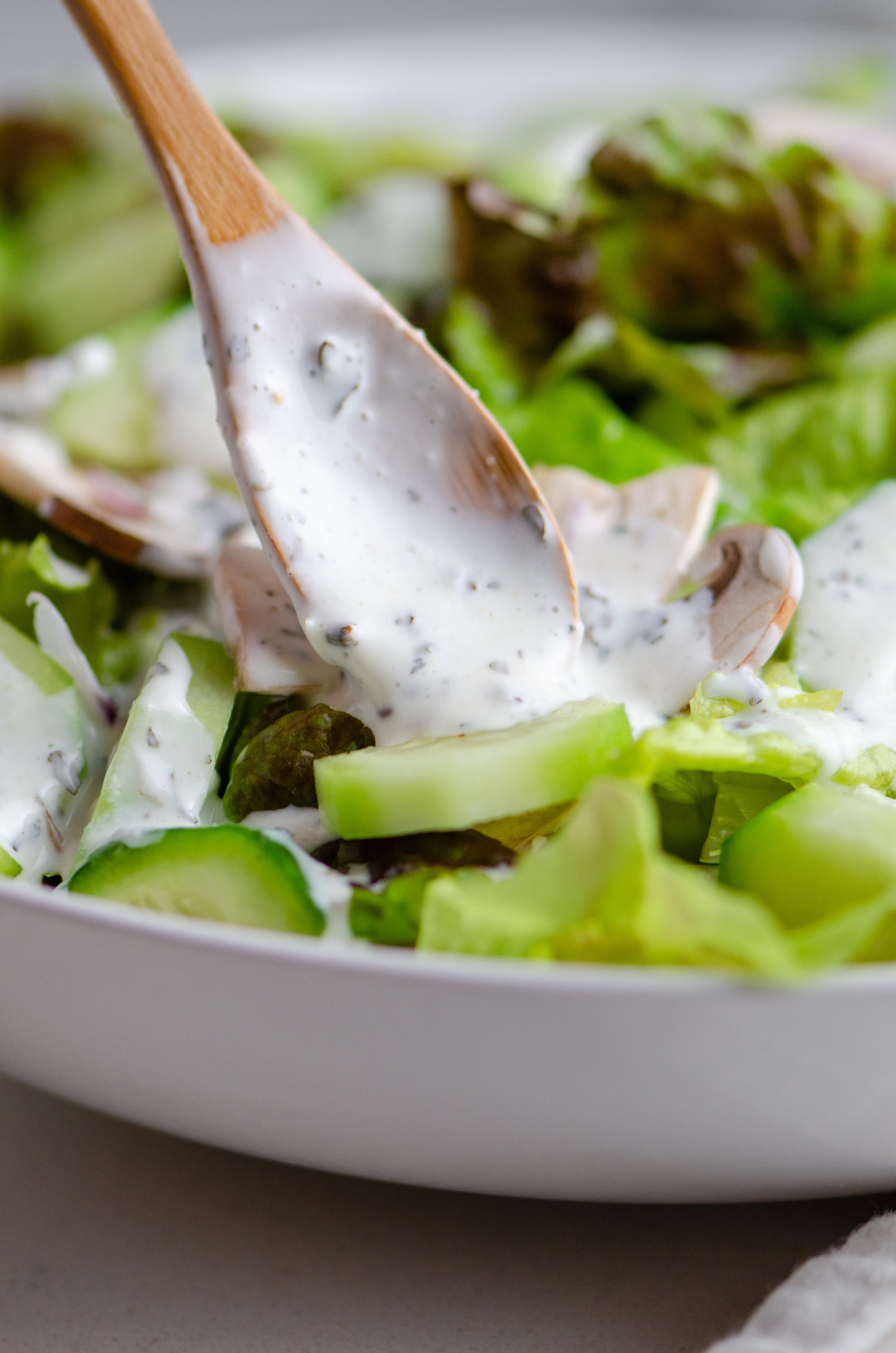 Making my your own dressing is a money saver for sure. With just a handful of ingredients that you likely have on hand, you can make a plethora of homemade dressings. This creamy pesto is no different. It's easy too!
What ingredients do you need to make creamy pesto dressing?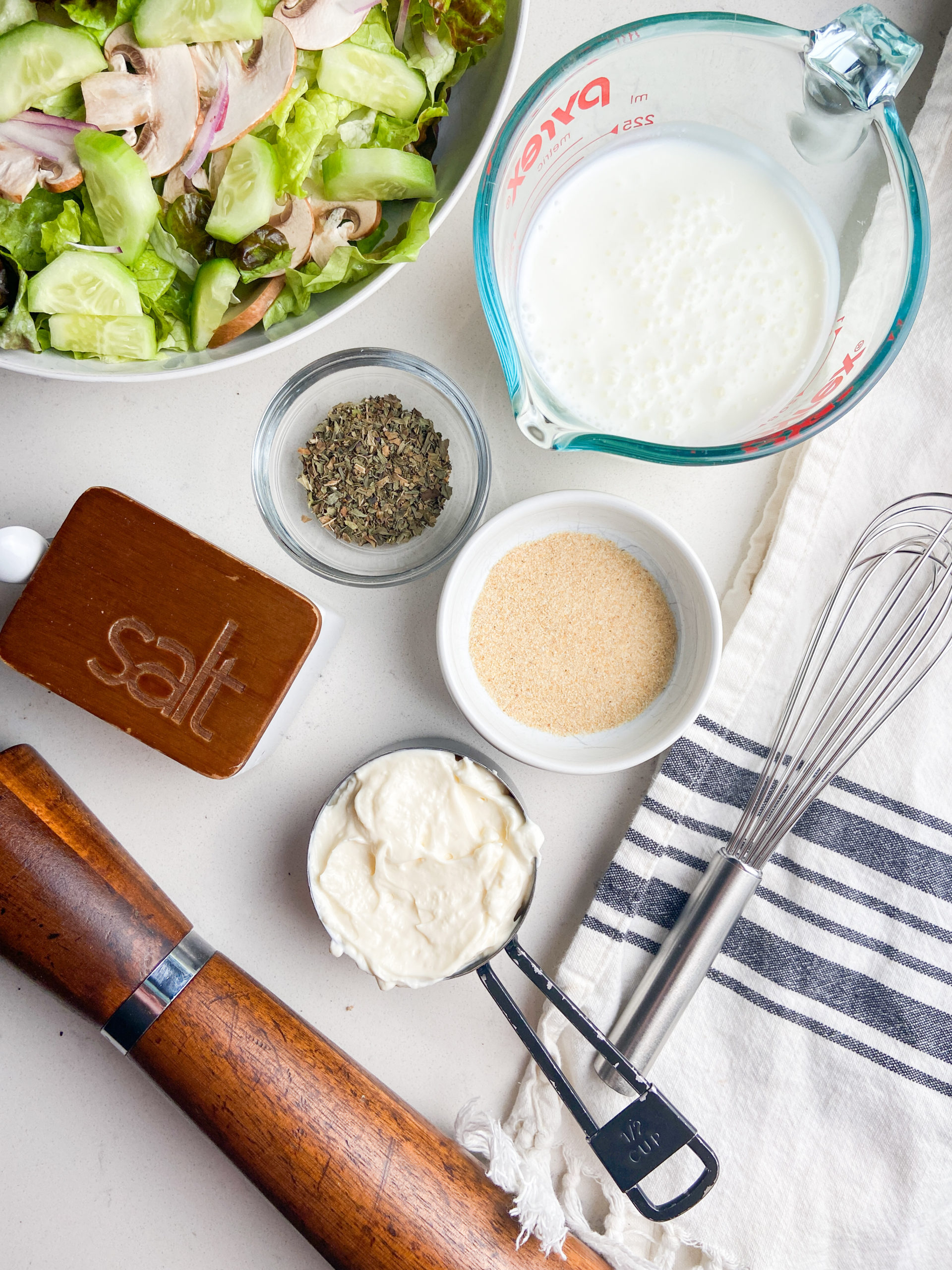 MAYONNAISE: This is a staple in a lot of creamy homemade dressings. It adds creaminess as well as a bit of oil and fat.
BUTTERMILK: The buttermilk thins this dressing out a bit and makes it pourable. It also gives it a touch of tanginess.
DRIED BASIL: This is where the "pesto" flavor comes from. Usually I am a huge fan of fresh basil, but this is one time you're going to want to make sure to use dried. The flavor works better!
GRANULATED GARLIC: just a small amount to add a hint of garlic.
PARMESAN CHEESE: Adds saltiness.  Make sure you grate it fresh, it's much better that way!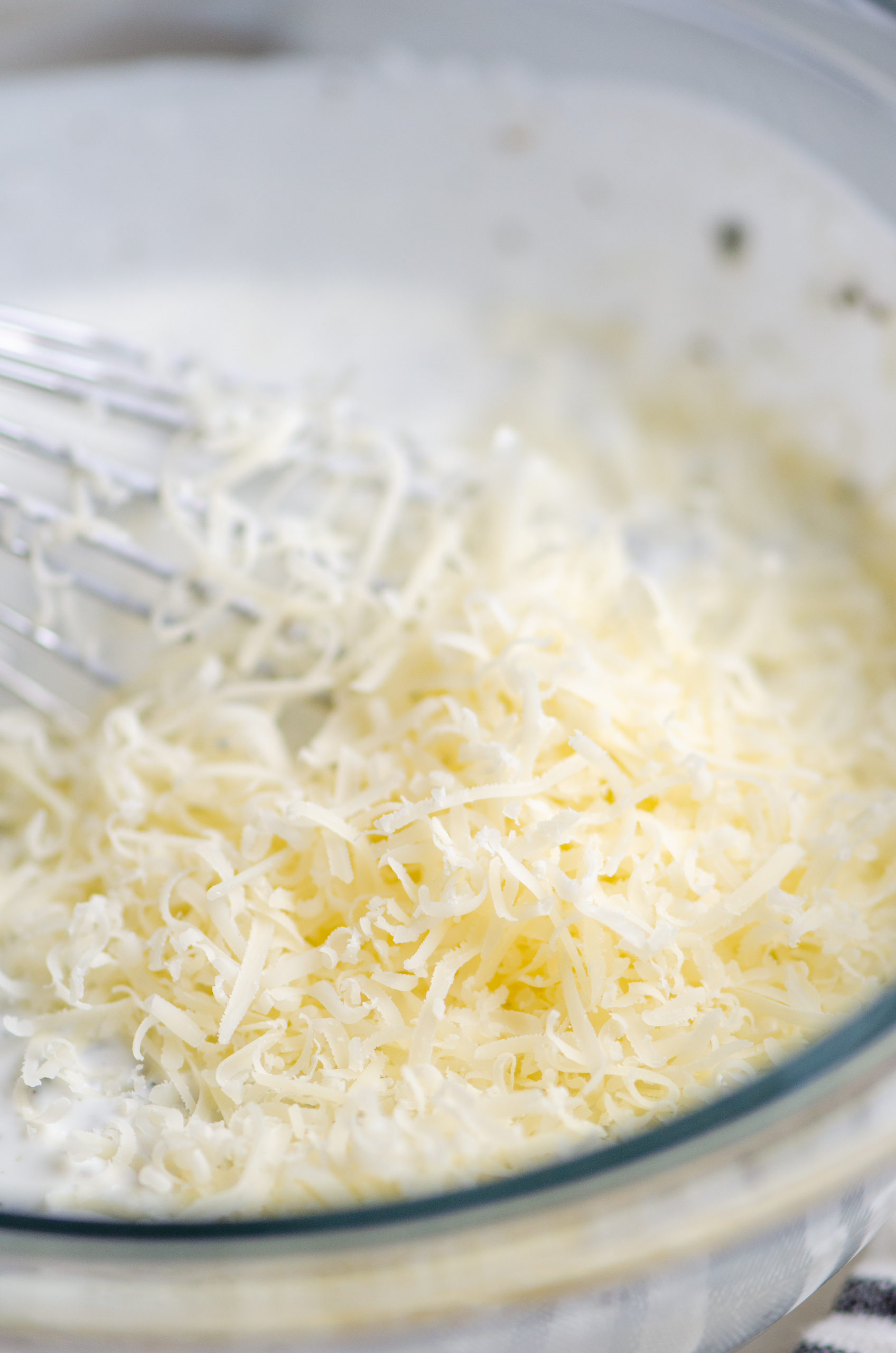 How do you make creamy pesto?
Oh my gosh. It's so easy. Seriously. All you need to do is combine all of the ingredients together in a bowl and whisk until combined.
That's it!
I prefer to refrigerate it for 30 minutes or so to let the flavors meld, but it's not necessary!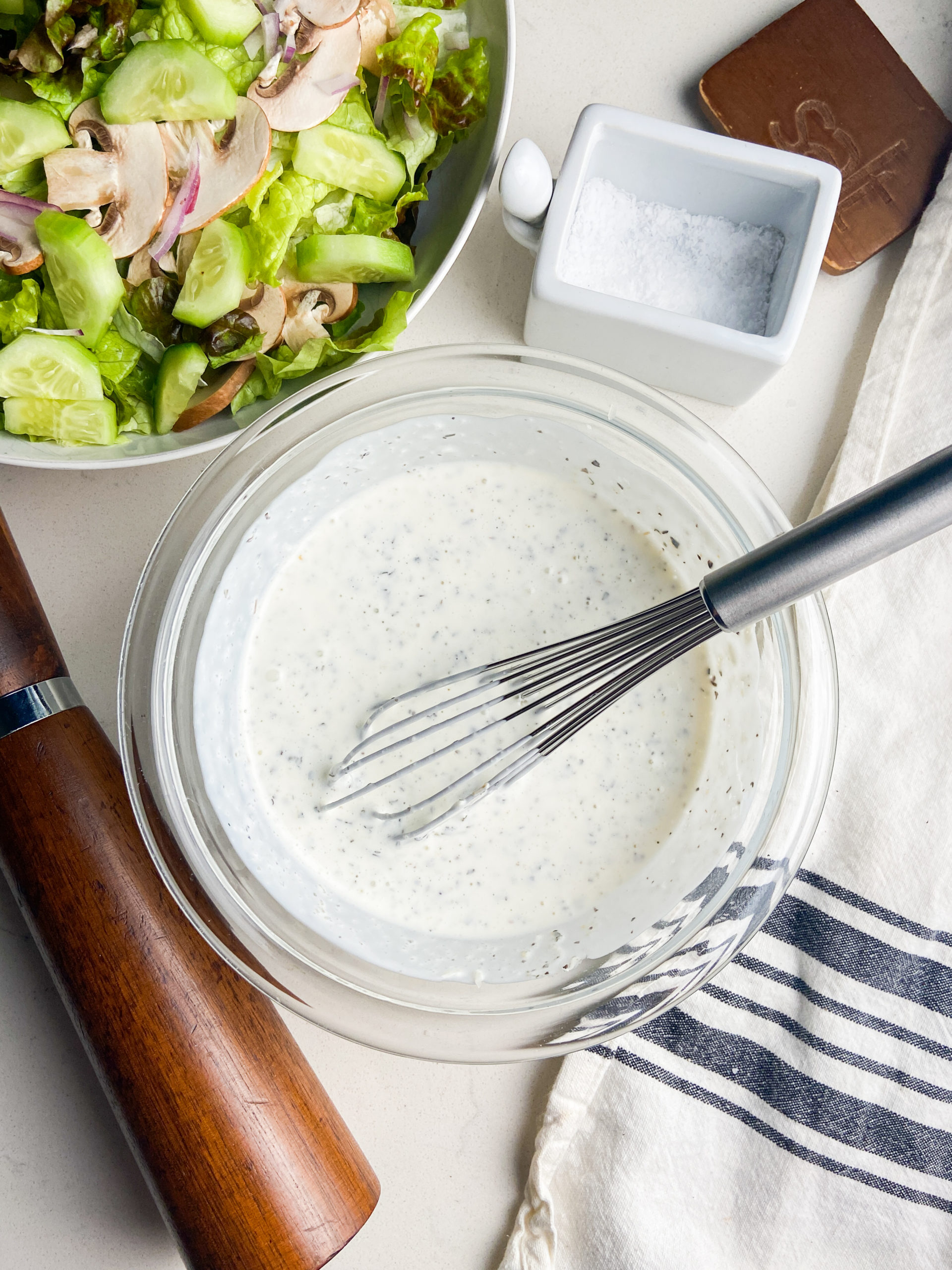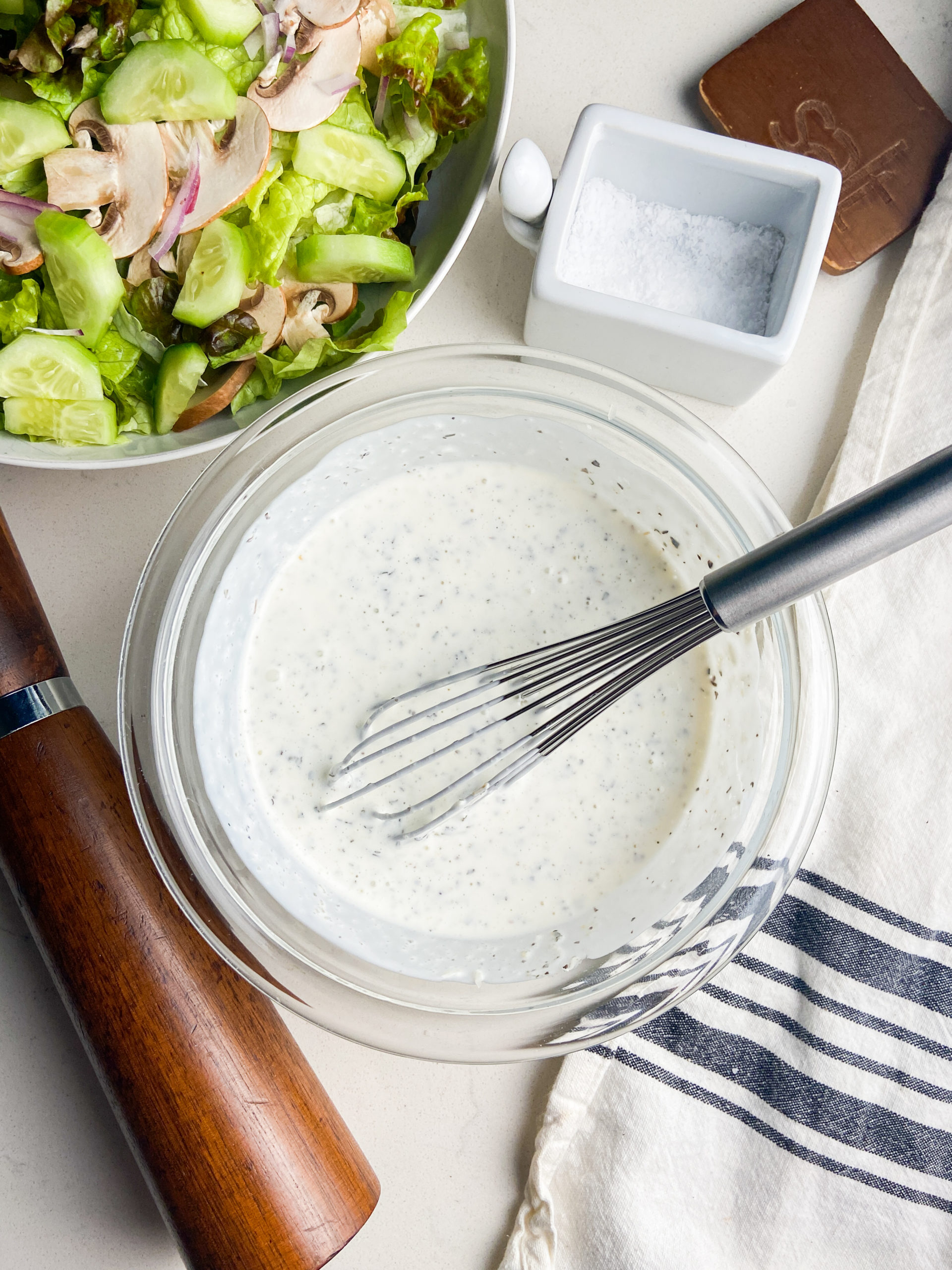 Can you use this for other things besides salad?
Yes, salad is the main thing that we use creamy pesto dressing for. However,  it's also actually really good to dip bread in or to add to sandwiches.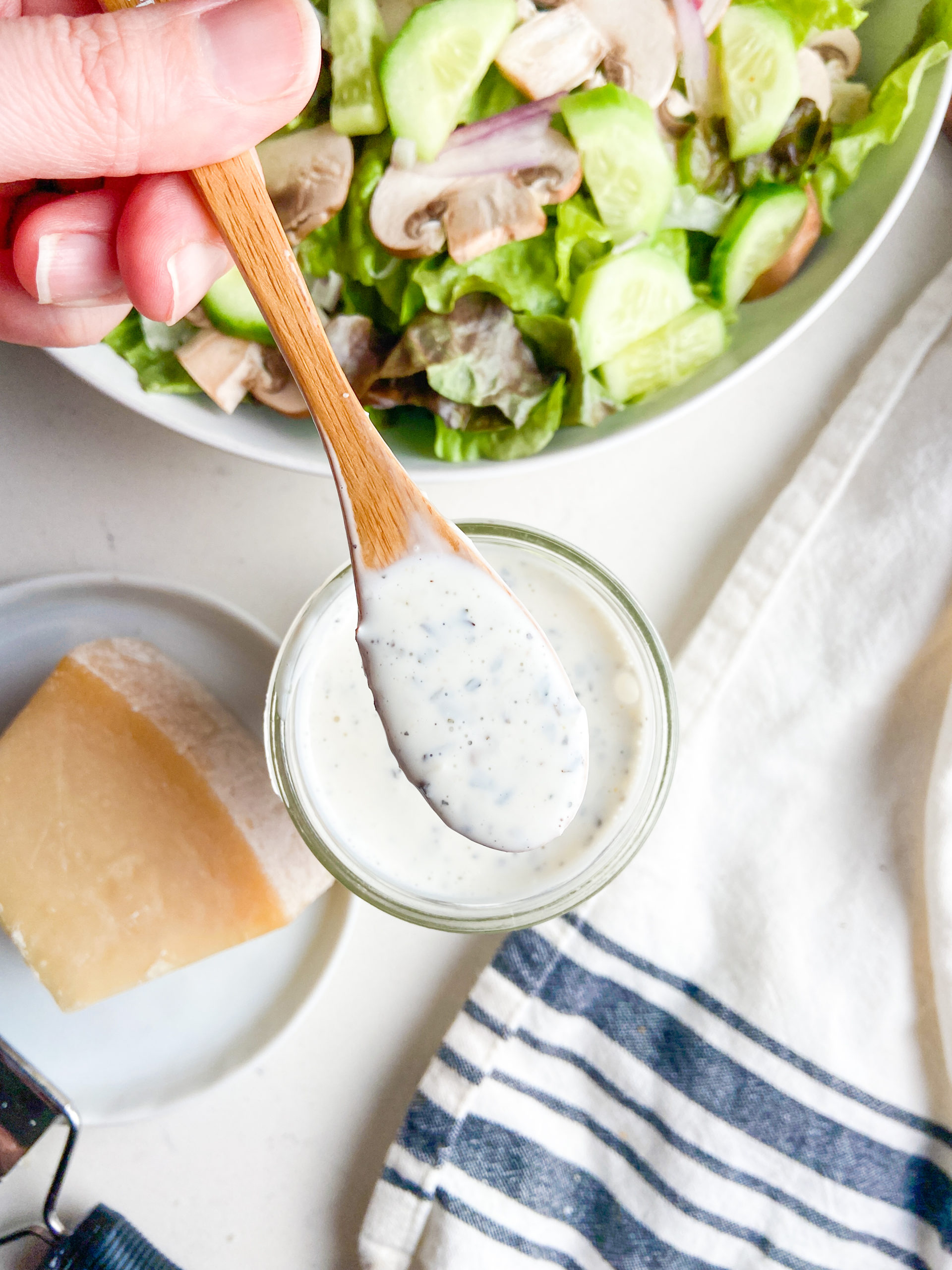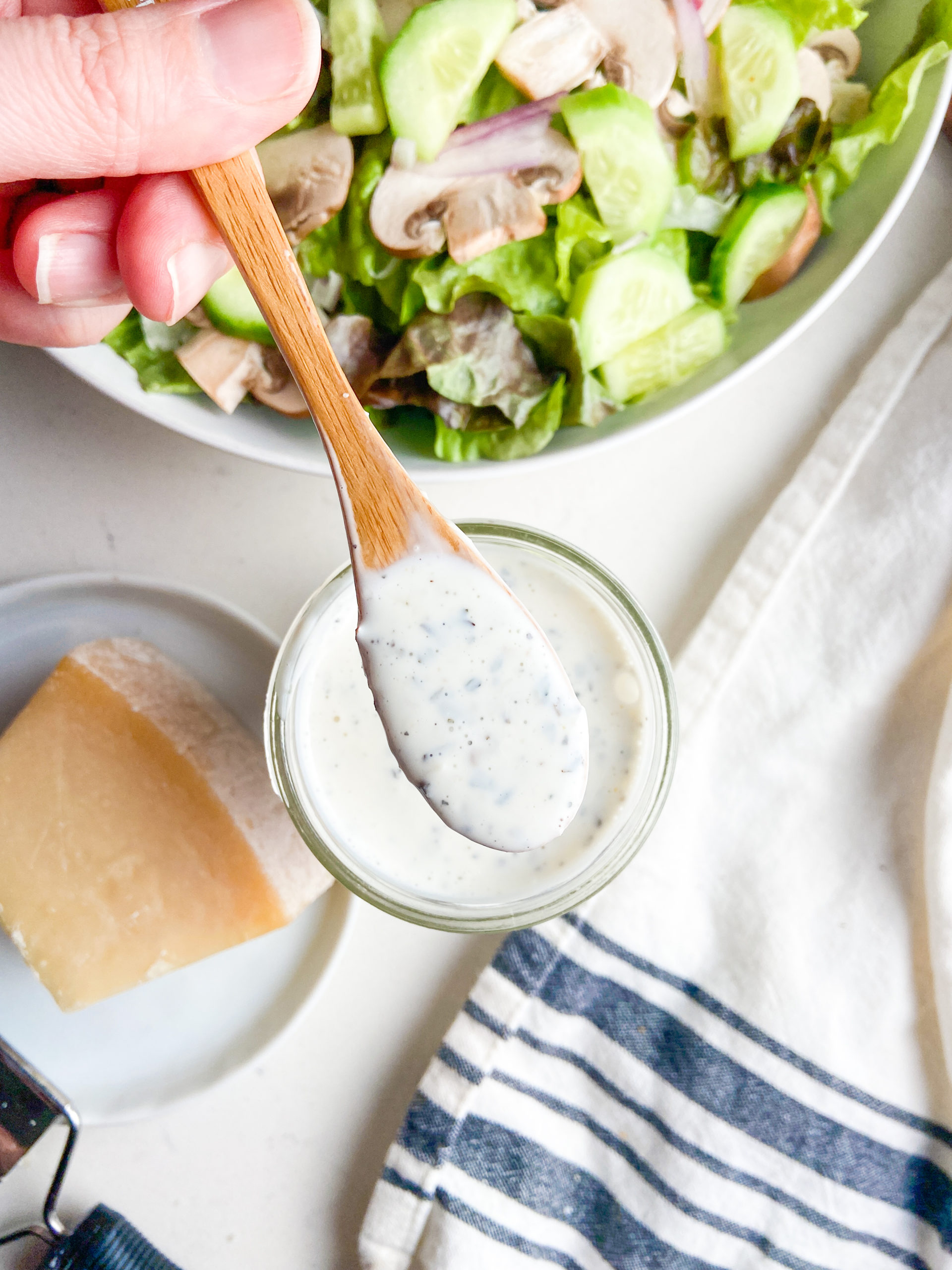 How long will this dressing last?
This stuff goes pretty fast in our house because it's my husband's absolute favorite. If you don't eat it as quickly as us though, it'll last about a week or so in the fridge in a sealed container.
Want to make more homemade salad dressings like this Creamy Pesto? I have got you covered!
Homemade Thousand Island Dressing 
Creamy Pesto Dressing Recipe
Ingredients:
3/4 cup buttermilk
1/2 cup mayonnaise
1/4 shredded parmesan
3 teaspoons dried basil
3/4 teaspoon granulated garlic
salt and pepper
Instructions
1
Combine all ingredients together in a bowl. Whisk to combine.

2
Store in a covered container in the refrigerator for up to a week.
Notes
Note: This recipe was originally posted in 2009. It was updated with a new recipe, photos and nutrition facts in 2021.
Nutrition information
Calories: 180 , Total Fat: 13.2g , Saturated Fat: 3.7g , Cholesterol: 19mg , Sodium: 387mg , Carbohydrates: 10.2g , Fiber: 0.1g , Sugar: 4.2g , Protein: 6.4g