Chimichurri Steak Bowl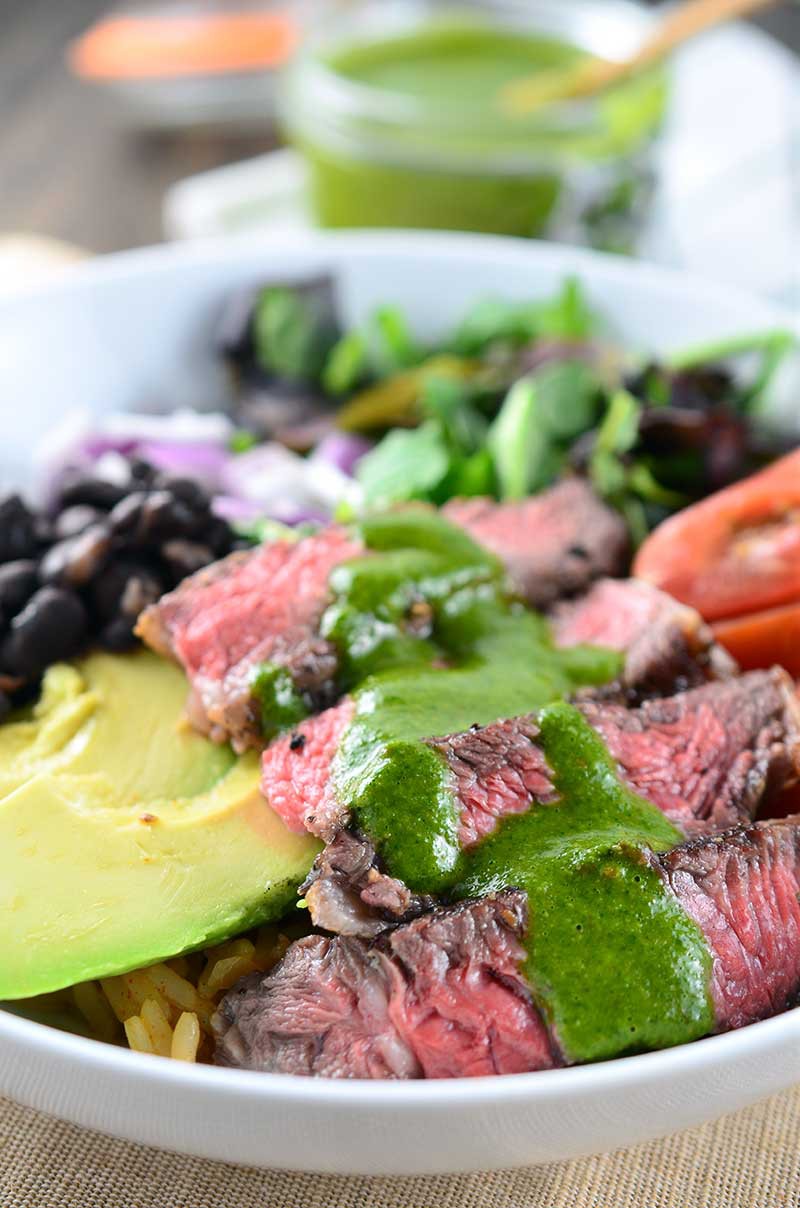 Hi! It's been a while, I know. If you have been following along on Instagram then you know that the last week has been SO busy. It included a quick trip to LA, meeting Tiffani Thiessen and an indulgent conference in Portland. I was only home for a couple of days last week which didn't leave much time for blogging. Now that I've got a minute to catch my breath, I'm finally able to share this Chimichurri Steak Bowl with you. And guys, I'm pretty sure you're going to love it.
Is it just me or are bowls every where now? It seems every where I turn people are throwing something in a bowl. Not just cereal and soup. But smoothies, tacos and burritos. It's actually a pretty awesome idea when you think about it. You can add so many different ingredients. Tons of veggies and protein. They are just so versatile. And seriously, with all of the different ingredients you get so many different colors and they are just so pretty.
For my entry to the "everything in a bowl" scene, I decided to make this Chimichurri Steak Bowl. It's loaded with steak, black beans, rice, avocado, tomato, red onion, lettuce and, my favorite part, chimichurri sauce.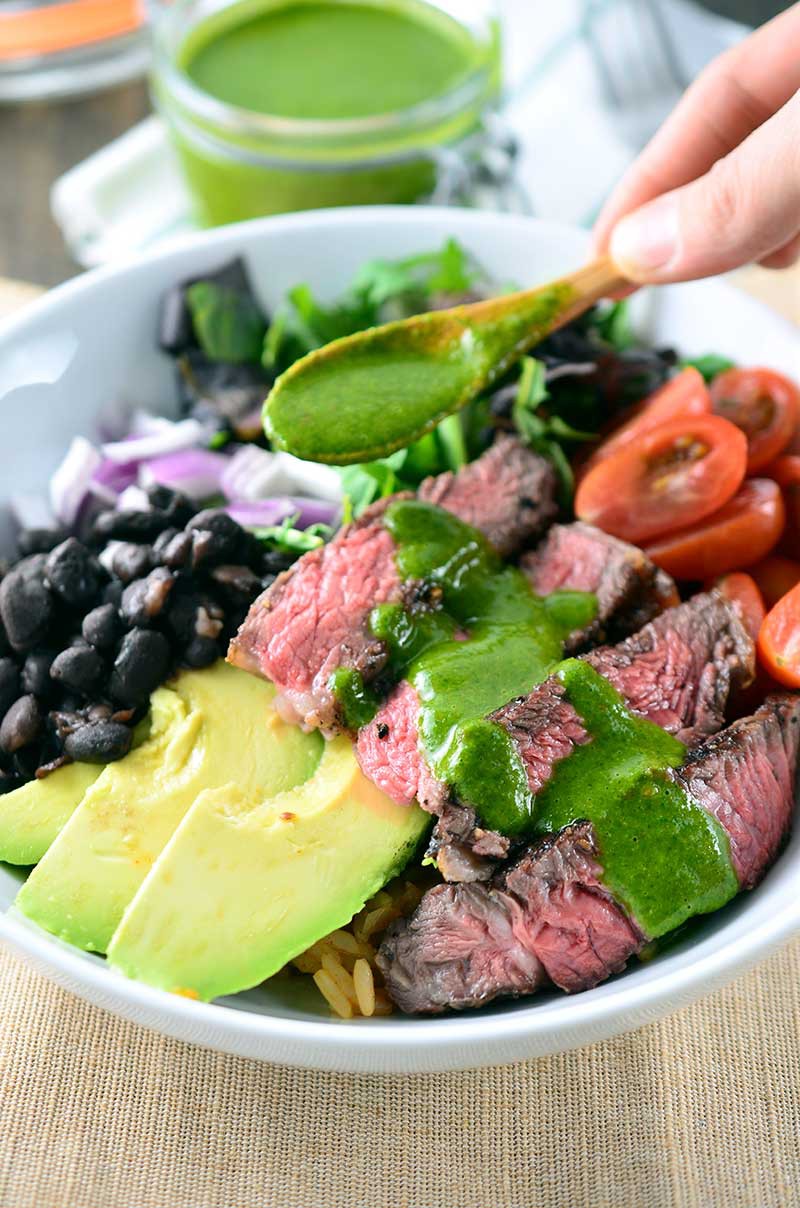 This Chimichurri Steak Bowl came together when it hit 60 degrees a couple weeks ago and I decided that that meant it was time to grill. I used a ribeye steak because I was looking for a tender cut that didn't need to be marinated. I was also able to stretch the 1 pound of steak by slicing it thinly before placing them in the bowls.
When it comes to assembling the bowls, there is no right or wrong way to do it. I was taking photos so I wanted to make sure to show off each ingredient. To do that I simply placed the ingredients next to each other the bowl and drizzled the chimichurri over the top. You can simply pile everything into a bowl if you like. Either way, this Chimichurri Steak Bowl  made for the perfect quick, easy and delicious weeknight dinner.