Creamy Shrimp and Scallop Pasta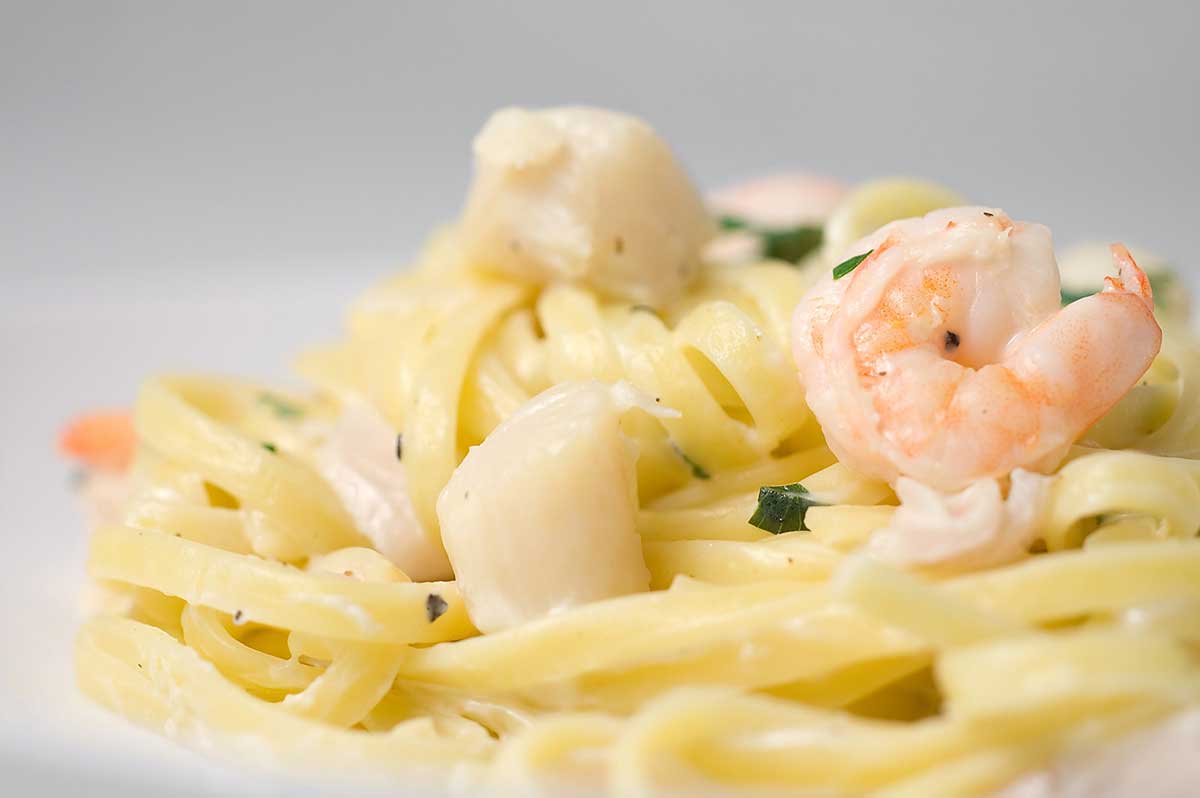 Something about the hot sunny weather makes me want to eat better. I have been proud of myself lately. I have been eating a lot more fruits and vegetables, cutting back on the fried foods and the trips to Taco Bell. Perhaps it was all of this healthy eating and the fact that it was cold and cloudy, that caused me to have a craving for something ultra creamy the other night. Since I had been eating so well,  I thought it would be perfectly fine to allow myself a little splurge. This pasta fit the bill perfectly. How could it not with succulent shrimp and tender scallops simmered in a garlicky cream sauce with a hint of lemon?
You may notice that instead of using heavy cream or half and half  like most creamy pasta recipes, I use sour cream and cream cheese. The result is a super creamy yet tangy sauce that compliments the shrimp and scallops nicely. The addition of lemon juice adds the perfect background flavor.