Fudgy Brownie Cookies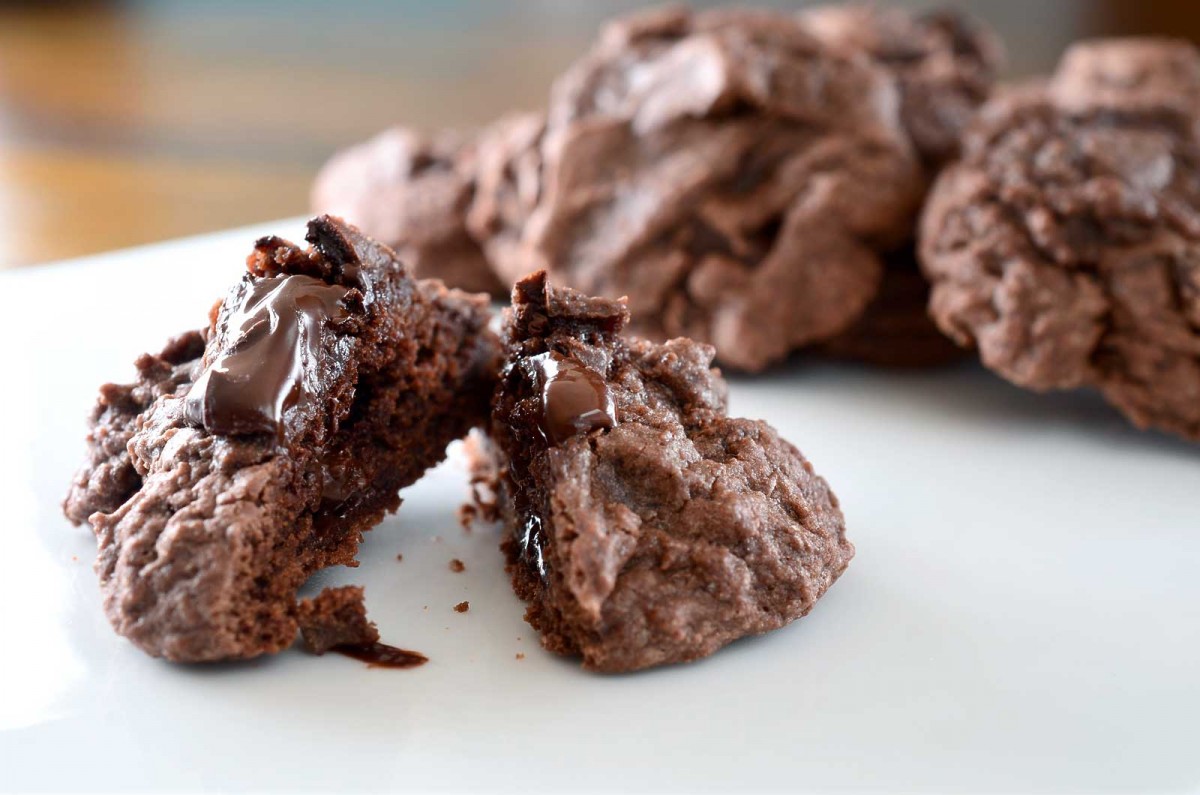 So I was craving chocolate the other day, well ok I am always craving chocolate, but I finally decided to do something about it yesterday. I am a sucker for brownies and cookies so I figured why not put them together? And how about I throw in some dark chocolate chunks for good measure. They turned out delicious, slightly flaky on the outside, gooey and fudgy on the inside. AKA: The perfect chocolate fix.
Since this was kind of a spur of the moment thing, I didn't have all of the necessary ingredients to make brownie batter from scratch so I used a box brownie mix (gasp!) that I had on hand to help me. I think that it worked perfectly and saved me a trip to the grocery store.
Also try my Fudgy Brownie Cookie Ice Cream Sandwich.
UPDATE: 2/2016 This recipe was updated to omit the 2 hour chilling time. Chilling the cookie dough for 2 hours does make it easier to handle but the outcome of the cookies is the same.
Fudgy Brownie Cookies

Hey Guys! I made my first video! It's for my first recipe to ever go viral: Fudgy Brownie Cookies FULL RECIPE: http://www.lifesambrosia.com/2009/05/fudgy-brownie-cookies-recipe.html

Posted by Life's Ambrosia on Saturday, February 20, 2016