Garlic Rice Stuffed Portobello Mushrooms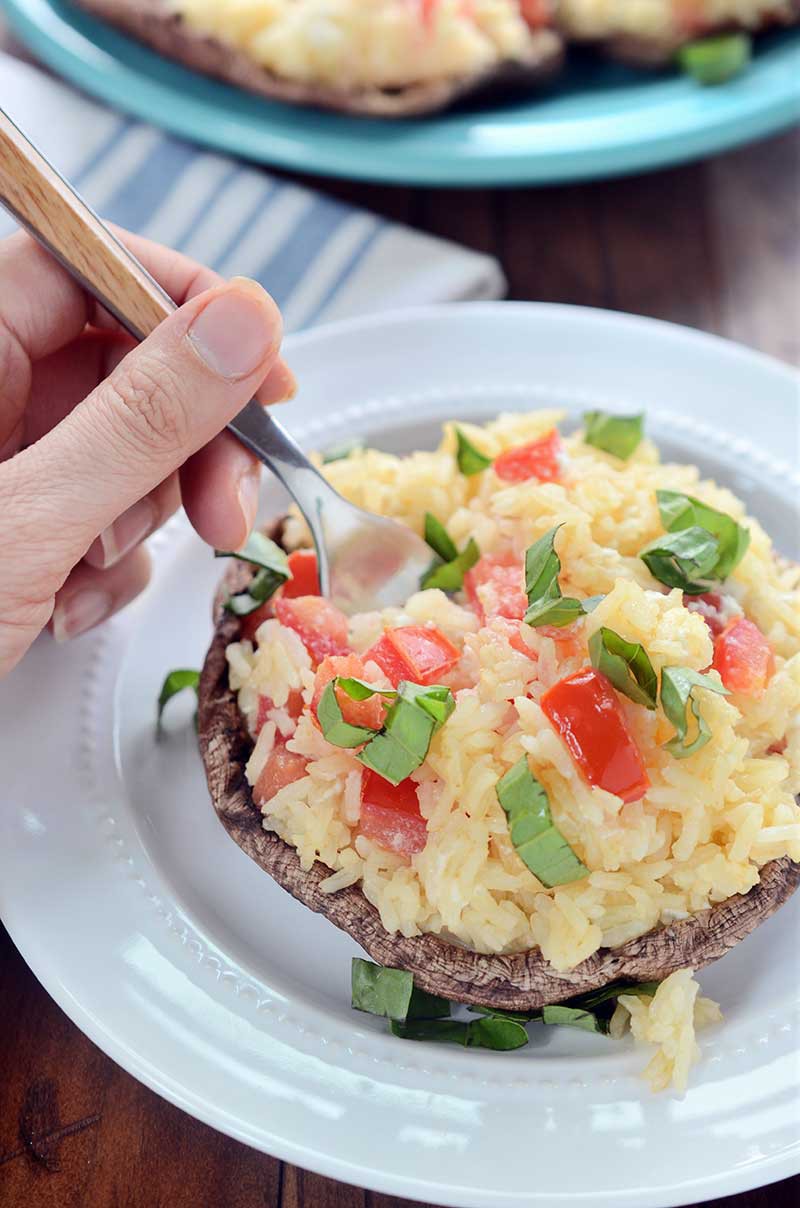 Garlic Rice Stuffed Portobello Mushrooms are stuffed with garlic rice, tomatoes and goat cheese then sprinkled with fresh basil. It is a hearty dish that is great as a side or a vegetarian main dish. 
I have been on the quest to find hearty vegetarian dishes for a while now. Something that would make it so that my guys wouldn't miss the meat if I chose to serve it as a main dish. These Garlic Rice Stuffed Portobello Mushrooms are just that. They are loaded with garlic rice, fresh tomatoes, tangy goat cheese and fresh basil.
They make a great summer time meal.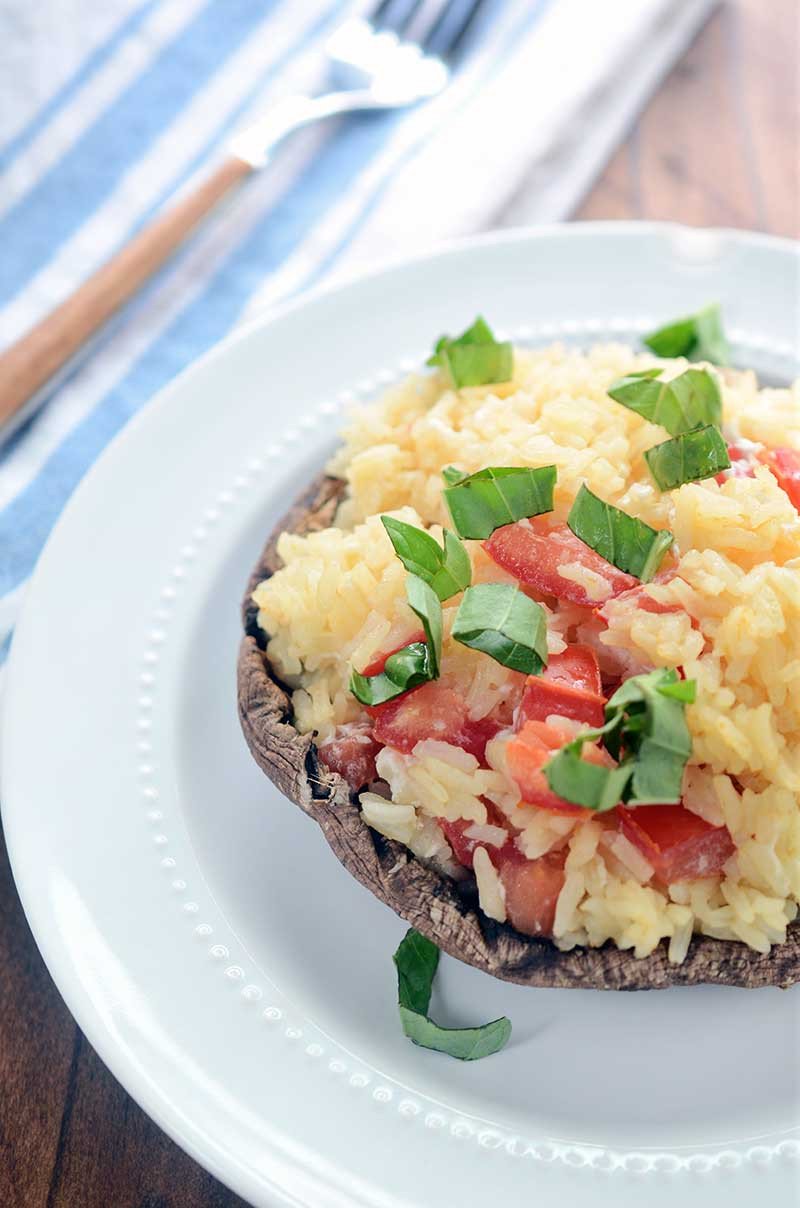 When I originally had the idea to make stuffed portobello mushrooms,  I was going to make a caprese version of stuffed portobello mushrooms. I planned to serve this garlic rice (one of my most popular recipes!) along side. Then, mid dinner prep, I decided to switch things up and stuff the garlic rice inside the portobello mushrooms.
And I am SO glad I did.
Since I decided to go with the rice, I opted for goat cheese instead of mozzarella to give the rice a creamier texture. It was a total win.
The recipe does call for baking the portobello mushrooms alone before filling them. When you do this you might notice that the mushrooms get a little flatter. I found that it wasn't really a problem. I just put a little more stuffing in. It all stayed together with no problems at all.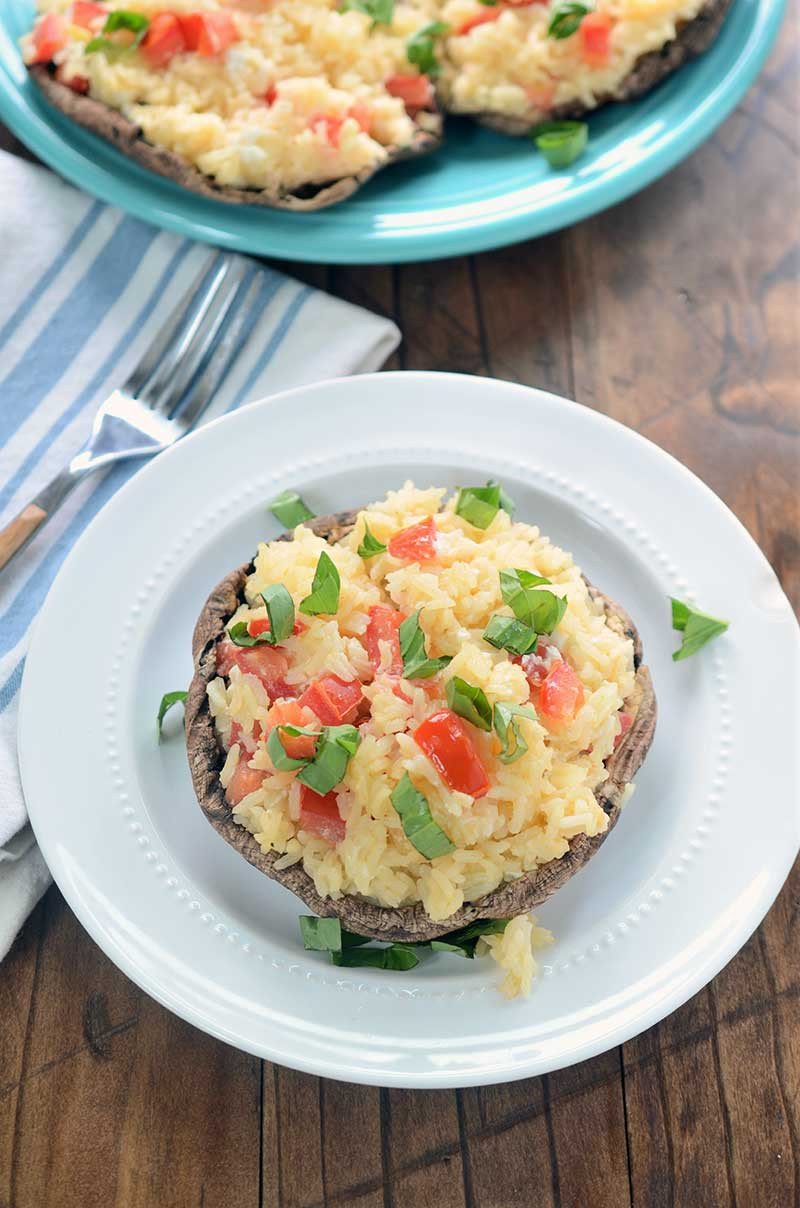 I've already made these a couple of times in as many weeks. I can see myself making them a lot more often throughout the rest of the summer. The tomatoes, goat cheese and basil work well now but stuffed portobello mushrooms are so versatile, I've already got ideas swirling to give these babies a fall twist once the leaves start changing.