Loaded Greek Salad with Oregano Vinaigrette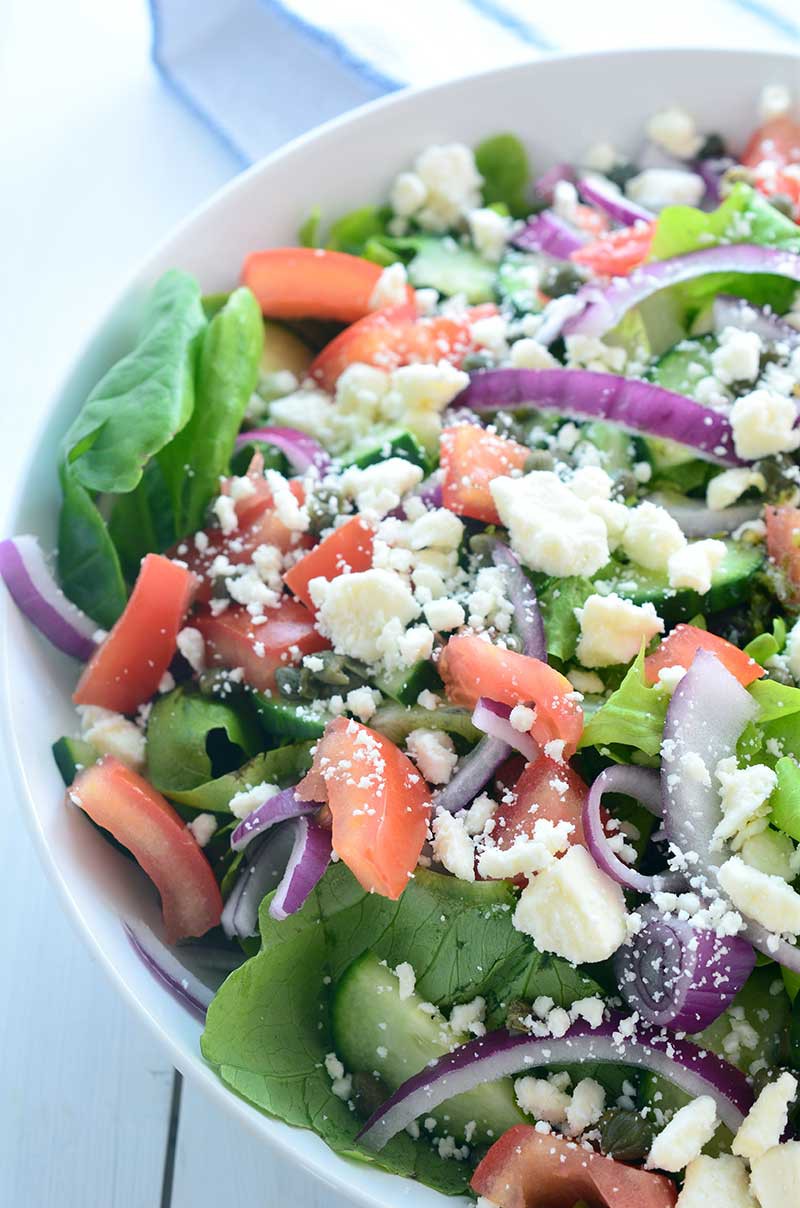 During the summer months, big salads are one of my favorite things to make. Big salads are nice because you don't have to cook, they are easy and they pack a ton of flavor. Take this Loaded Greek Salad for instance, it is chock-full of cucumbers, red onions, feta, olives and capers and then tossed in an Oregano Vinaigrette. It is light, fresh and perfect for summer!
I planted so much lettuce in my garden this spring, that we've been eating a salad with practically every meal. Usually the salad, while loaded with veggies, plays second fiddle to the main dish. Sometimes, especially on hot summer days, it is fun to make the salad the star of the show. That is exactly what I had in mind when I made this Loaded Greek Salad.
For the salad itself, I picked ingredients that I knew my family would love. We are crazy about olives and capers. I adore tomatoes. The boys love cucumbers. Ryan is a huge red onion fan and obviously cheese is always a winner. After deciding what goodies I was going to add to the salad, I had to think about which dressing I wanted to use.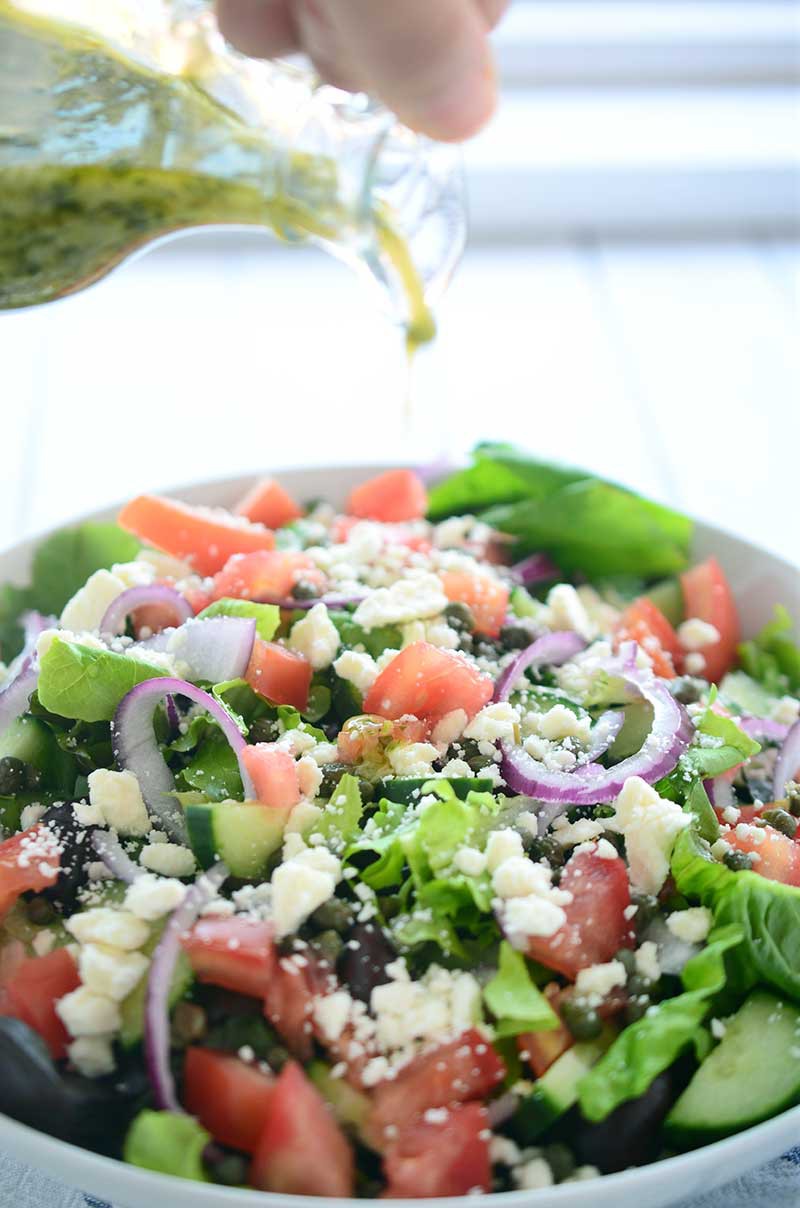 Gourmet Garden recently sent me a generous package of herbs that I knew I could use to help make a delicious vinaigrette. I used the Oregano Stir-in Paste and the Chunky Garlic Stir-in Paste. Guys, I was so happy with the result! The herbs and garlic tasted so fresh! In fact,  this dressing is so flavorful I see myself using it on other things too. I imagine it would make a great marinade for some chicken.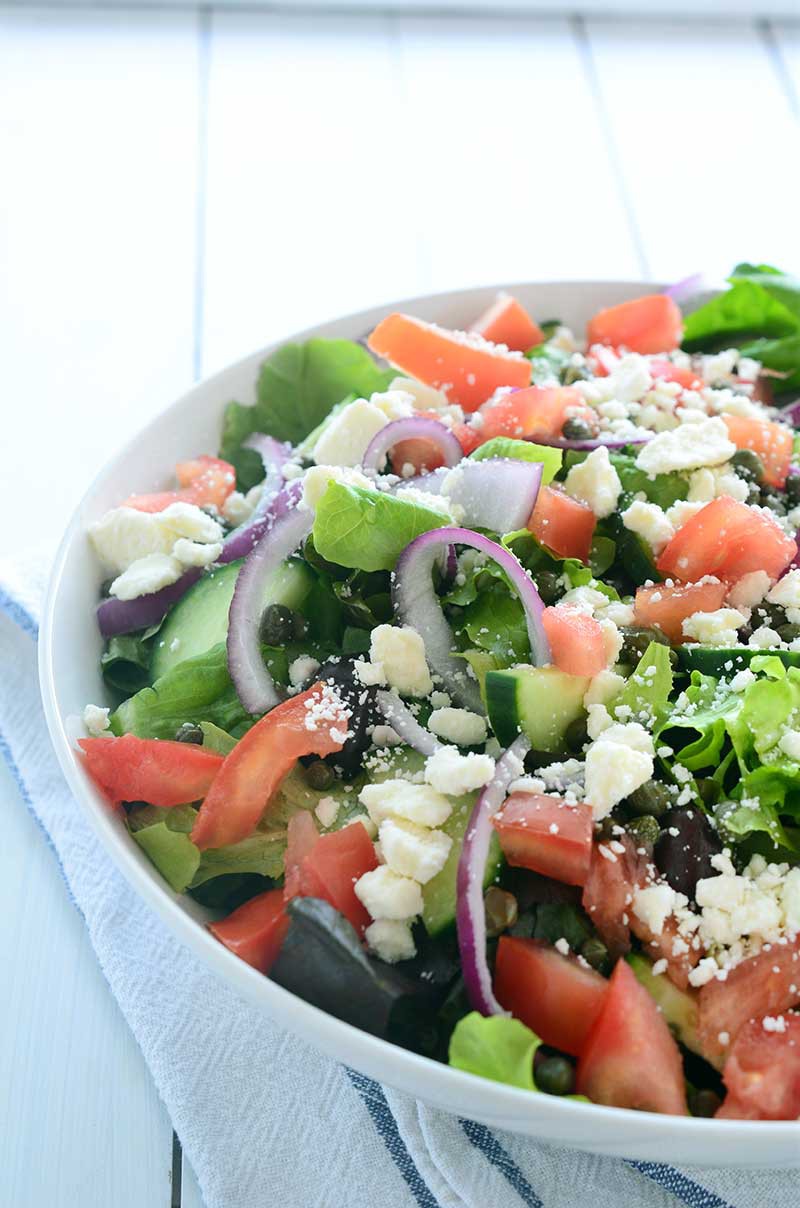 Speaking of chicken, adding some grilled chicken or shrimp to this Loaded Greek Salad would make a wonderful summer meal.