Sparkling strawberry lemonade is a refreshing summer drink made with fresh strawberries. This easy drink recipe is a little sweet and a little tart, with a lot of delicious fruit flavor!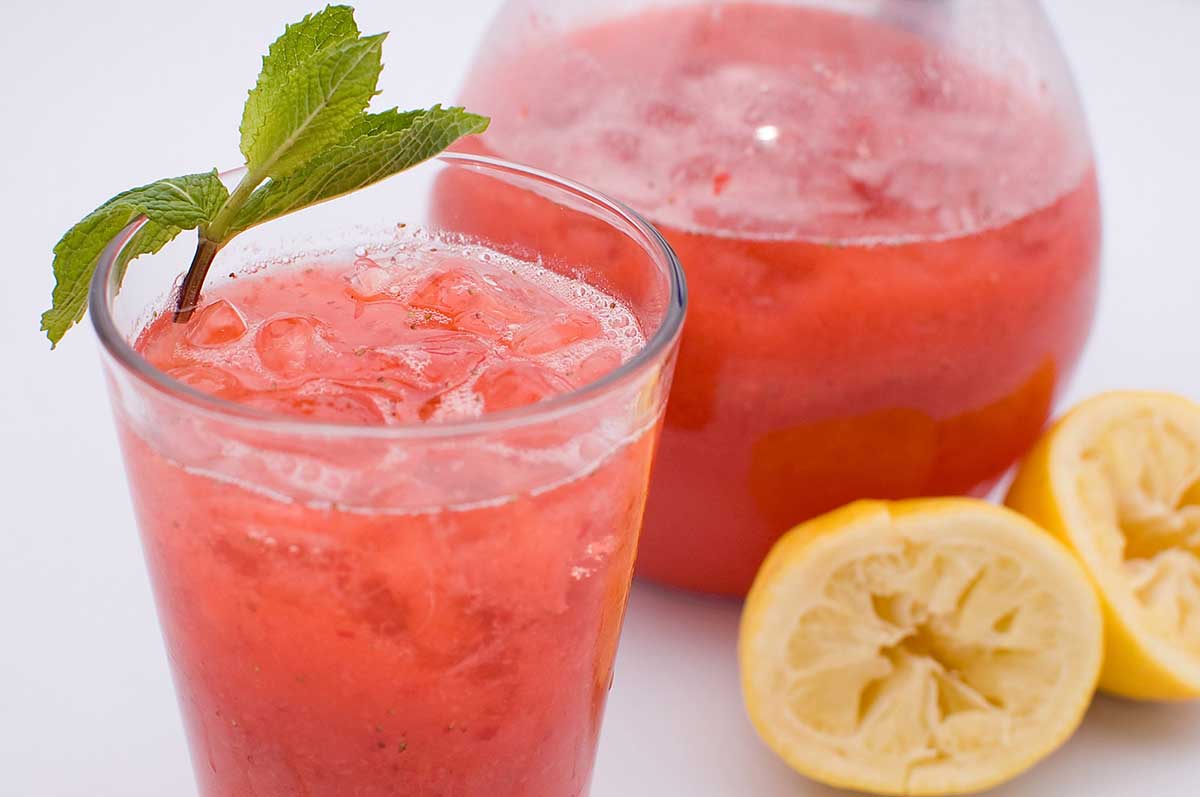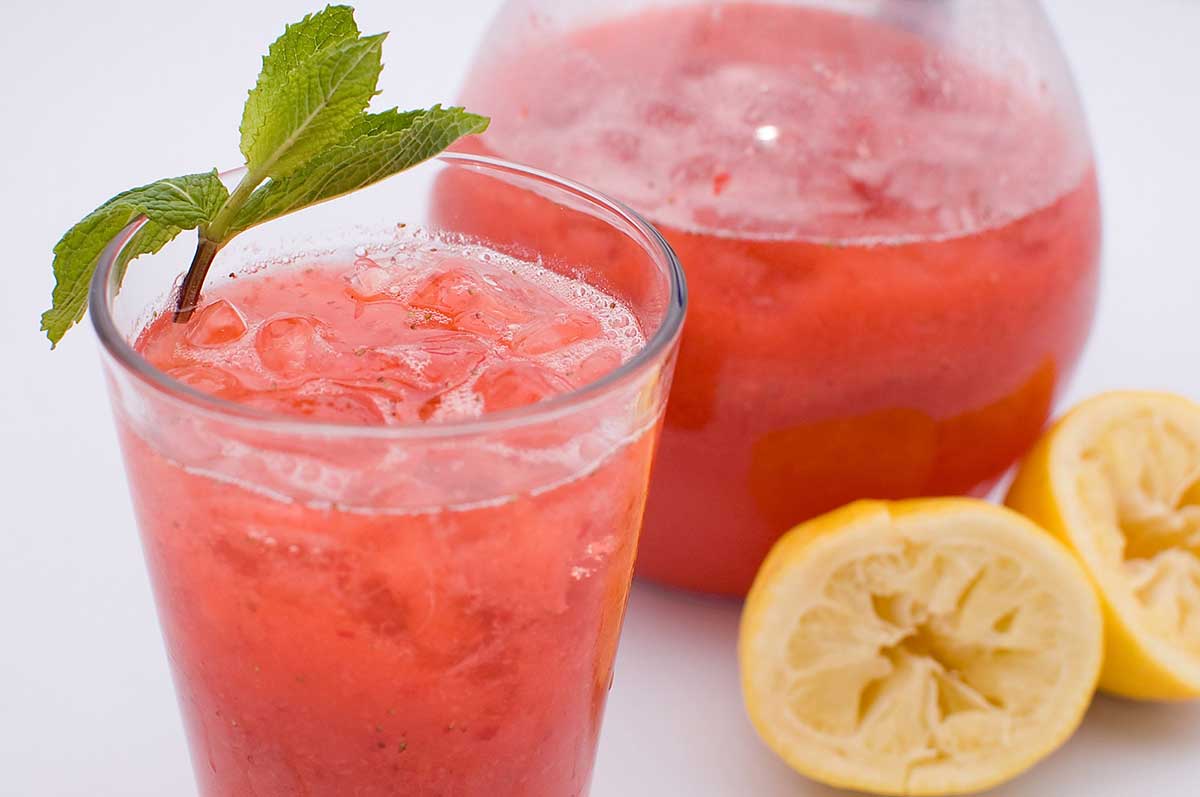 I noticed recently that I don't have many recipes for drinks on this blog so what better way to start a new category then with homemade sparkling strawberry lemonade. To be honest, I have never attempted homemade lemonade before. Growing up, I was always a fan of the powdered stuff, but have since found it way too sweet for me. Making it at home allows you to adjust it to your tastes. For this recipe, I used fresh strawberries, lemons, a quick simple syrup and some sparkling water. A little sweet, a little tart and very refreshing.
You may notice seeds in my picture, and that is because I chose not to strain the strawberries after I pureed them. I like the little pieces of fresh fruit. If it's not for you feel free to strain yours. But don't do like a friend of mine did and strain it over the sink, make sure you have a bowl under it to catch the juice. ;-)
Ingredients:
6 lemons
1 to 1 1/2 cups simple syrup (recipe follows)
1 (16 ounce) container strawberries, hulled and halved
1 quart sparkling water
ice cubes
mint for garnish
Instructions
1
Combine sugar and water in a saucepan over medium heat.

2
Bring to a boil. Stir until sugar has dissolved.

4
Roll the lemons back and forth a couple of times on the counter to release the juices. Cut the lemons in half juice into a bowl. Remove any seeds that may have fallen into the juice. You should get about 1 cup of lemon juice.

5
Using an immersion blender or regular blender, blend the strawberries with the 1/2 cup of the simple syrup, until smooth.

6
Pour lemon juice, strawberry puree, 1/2 cup simple syrup and sparkling water into a pitcher. Add more simple syrup if you want a little more sweetness. Add ice cubes. Chill until ready to drink.

7
Place more ice cubes in a glass, pour in chilled lemonade, garnish with mint sprig. Enjoy!