Spicy Sesame Chicken Potstickers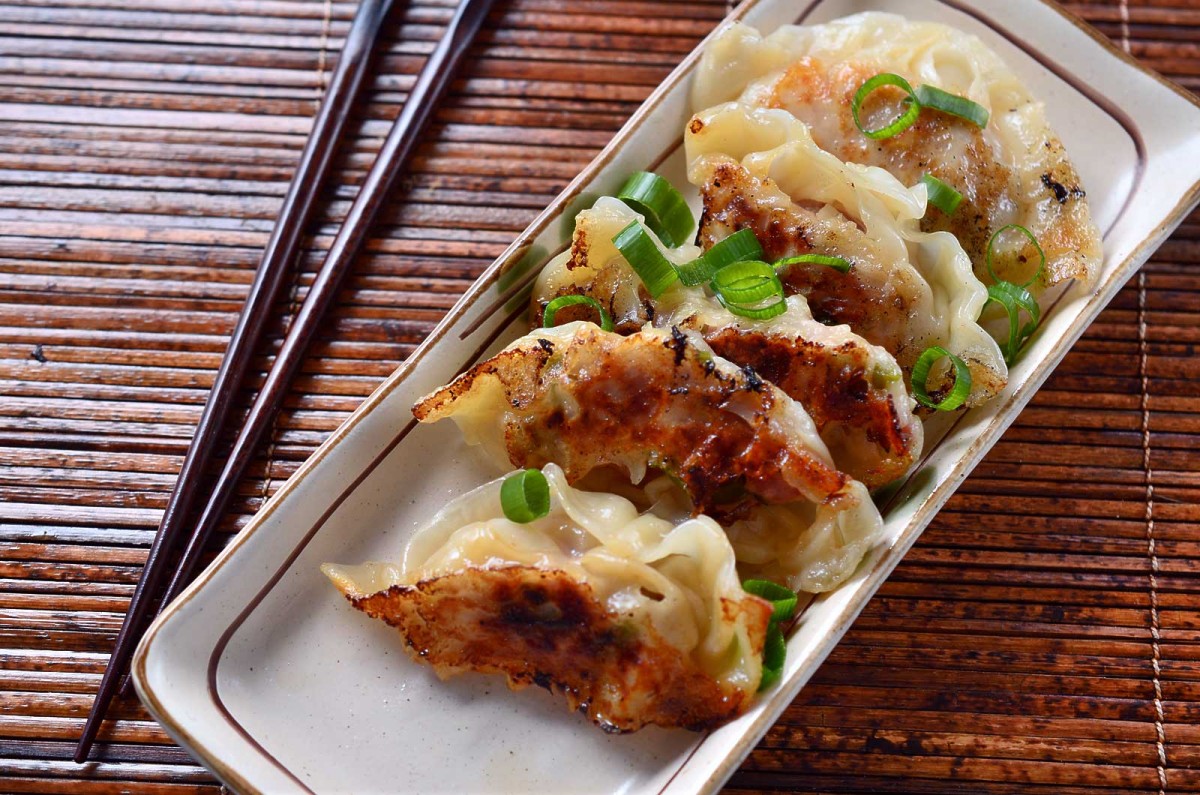 I always have been, and probably always will be, a sucker for potstickers. The crispy golden fried bottoms. The tender flavorful filling. They just make me so…so… happy.
Whenever I go out to any kind of Asian restaurant, I must always get whatever potstickers are on the menu. They are my favorite. That and wontons. So I also must order whatever wontons are on the menu.
It's a problem really.
I'm usually full before my dinner comes. But I just can't not eat them.  I mean seriously. Savory, flavorful filling stuffed into a wrapper and fried or pan fried and steamed just until the bottom is crispy. Just tell me you don't like them.
And we will no longer be friends.
I kid.
BUT I probably won't believe you.
And if you still insist on trying to convince me that you don't like them, I challenge you to try these Spicy Sesame and Chicken Potstickers. They are stuffed with tender ground chicken, spicy jalapenos, garlic and nutty sesame oil. My mouth is watering just thinking about them.
In fact, I think I'll go to the freezer (that's right you can double…triple…quadrupleinfinity this recipe and freeze them so you have them whenever you want them!) right now and start thawing a bag for dinner.
Or a mid morning snack.
Yeah, I like that idea better.