Steak with Bourbon Caramelized Onions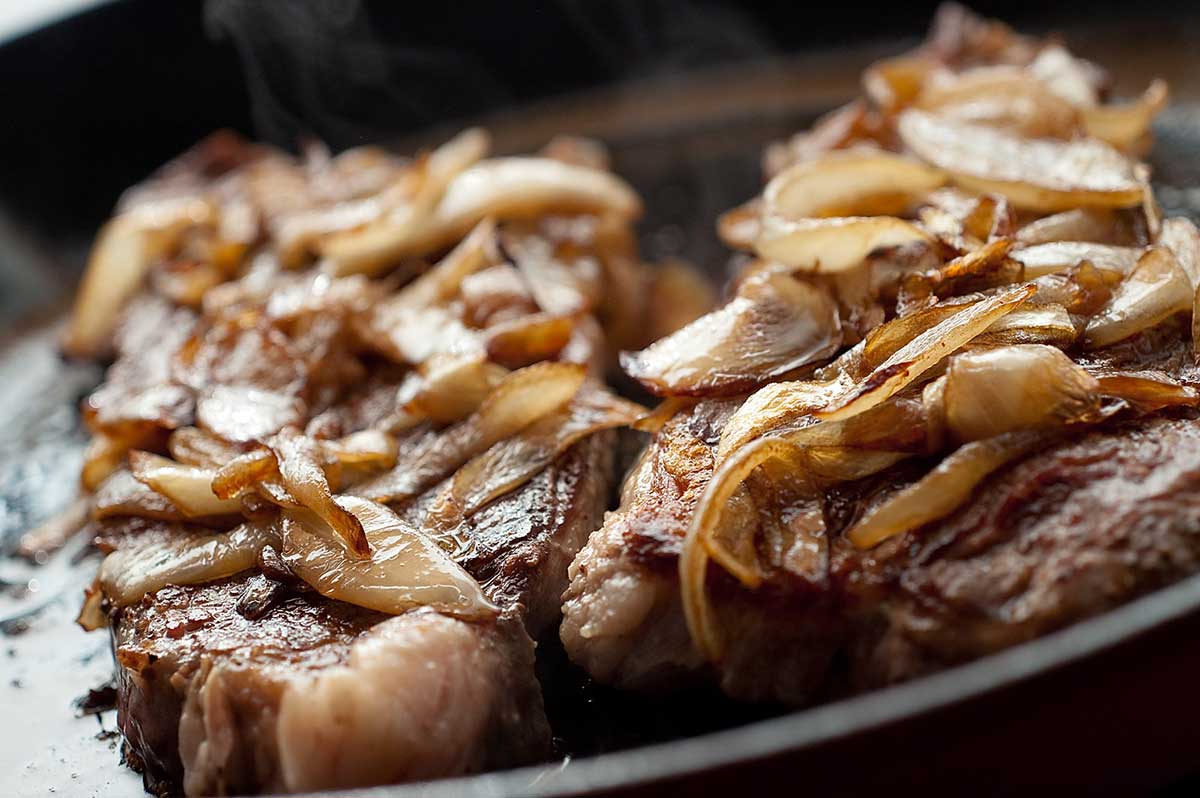 Someone once asked me what my favorite kitchen smell is. Well, while many may hesitate at this question, I did not. Unequivocally, without a doubt, 100% my favorite kitchen smell ever is caramelized onions. I don't know about you but just the thought of the melting butter and the onions makes my mouth instantly start watering. But if take that same thought and add the sweet aroma of bourbon well then my friends, you have one of the best additions to a steak ever.
You can really pick any cut of steak that you want with this recipe, but you want it to be a good, flavorful, tender cut. For us, I chose a NY Strip as they happened to be reasonably priced at my grocery store. The trick is to pick whatever cut is your favorite and season it simply. You want the flavor of the meat but you also want to get the sweet flavor of the bourbon onions in each and every bite.