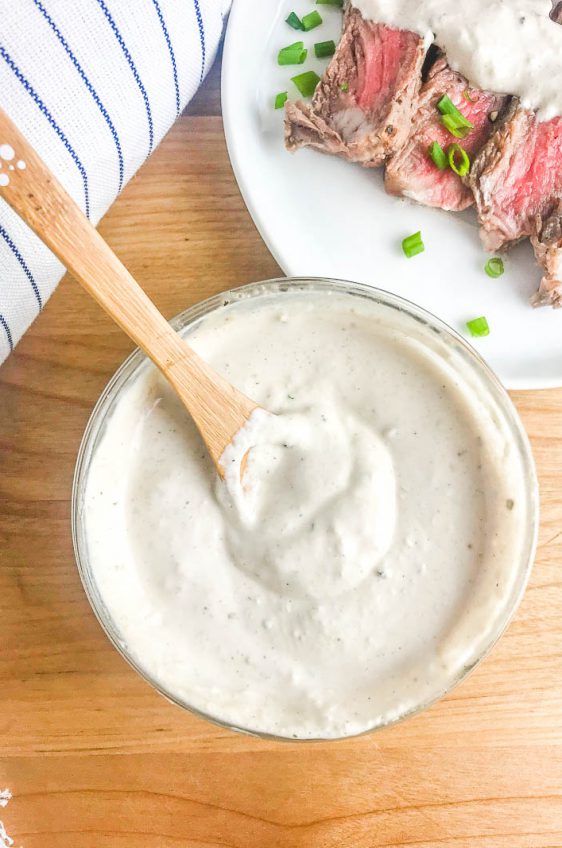 Horseradish Sauce
Horseradish Cream Sauce is THE BEST steak sauce for prime rib, steaks and sandwiches. With this simple, easy recipe you can make everyone's favorite classic steakhouse sauce at home. 
Horseradish cream sauce is a classic steakhouse favorite. Whenever we venture out for a date night to a fancy steakhouse or our family Easter brunch buffet,  it's always served along side prime rib. I've also asked for it when I order steak sandwiches, and we even served it at our wedding!
That is because, it is excellent when paired with beef.
And fabulous news, you don't have to go to a steakhouse to enjoy it.  It could not be any easier to make at home.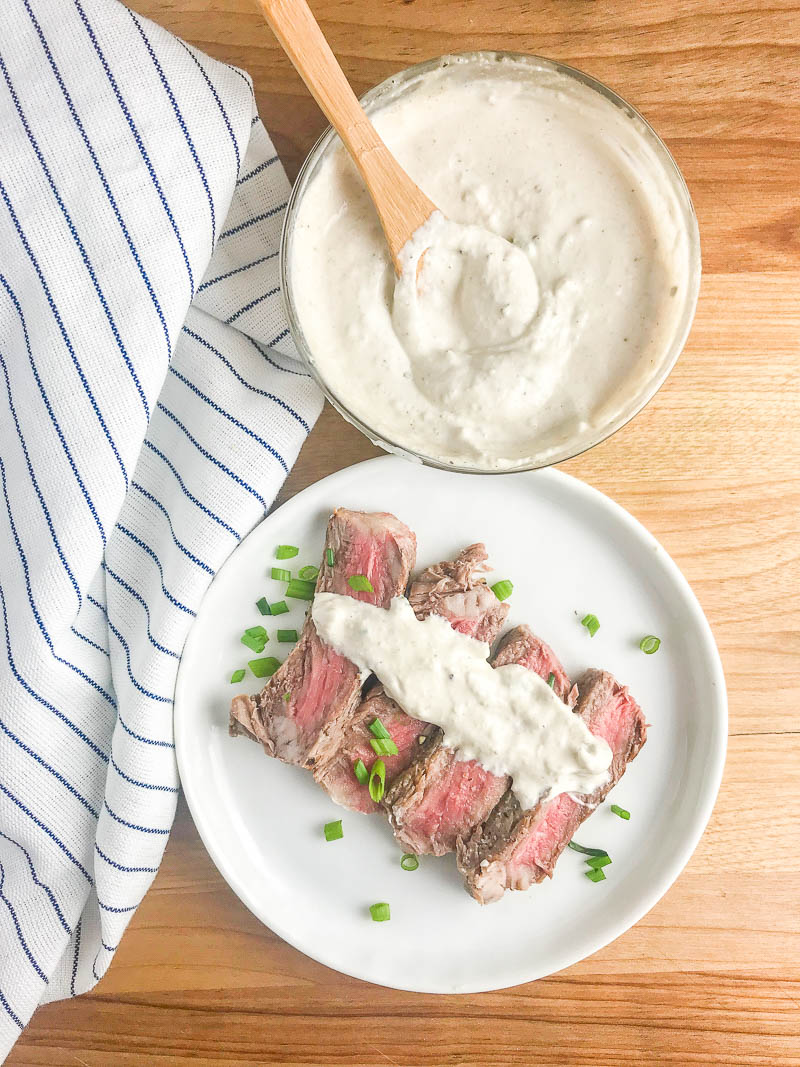 What does horseradish taste like?
If you are unfamiliar with the taste of horseradish, it has a hot, spicy and peppery flavor. And when paired with smooth and creamy sour cream, like in this sauce, they balance each other out perfectly.
Prepared vs Cream:
First things first, let's get some technicals out of the way. When you're in the grocery store, you might see a couple different bottles on the shelves and it could be confusing. You'll likely find horseradish in three different varities: prepared, cream styled and cream sauce. They are different!
Prepared and cream styled are both made from grated horseradish root, distilled vinegar, salt and sometimes oil. These will have a very strong flavor.
Horseradish cream sauce, on the other hand, is a creamy based sauce with prepared horseradish as an ingredient as well as sour cream or mayo. This makes the horseradish flavor much more mild.
For this recipe, you'll need to buy prepared or cream styled horseradish.
What are the ingredients needed to make this recipe?
To make this sauce you will need prepared horseradish, sour cream, Worcestershire sauce, garlic, salt and pepper.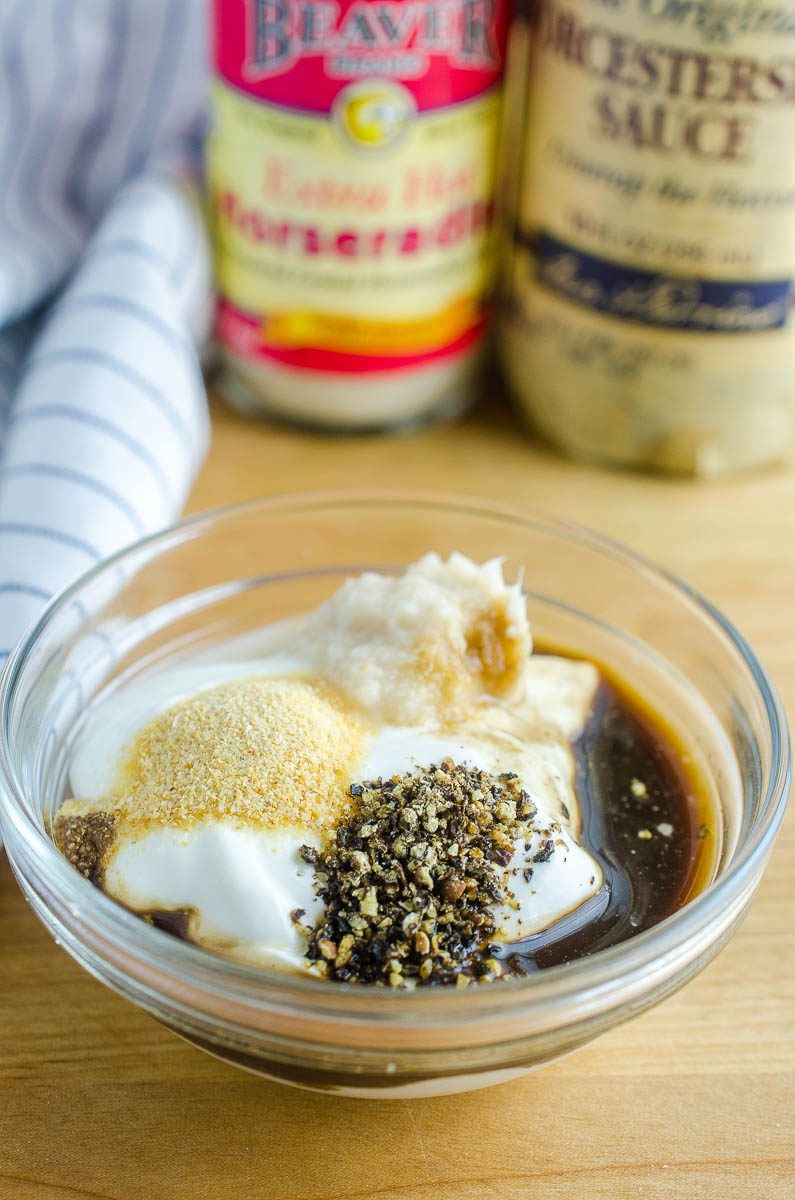 How do you make Horseradish Cream Sauce?
Seriously guys, like I said before, it could not be easier to make. Simply whisk all ingredients together and you're good to go.It doesn't even need any chill time to let the flavors meld. It's good right away. I often make this sauce at the last minute while I'm waiting for my steaks to rest.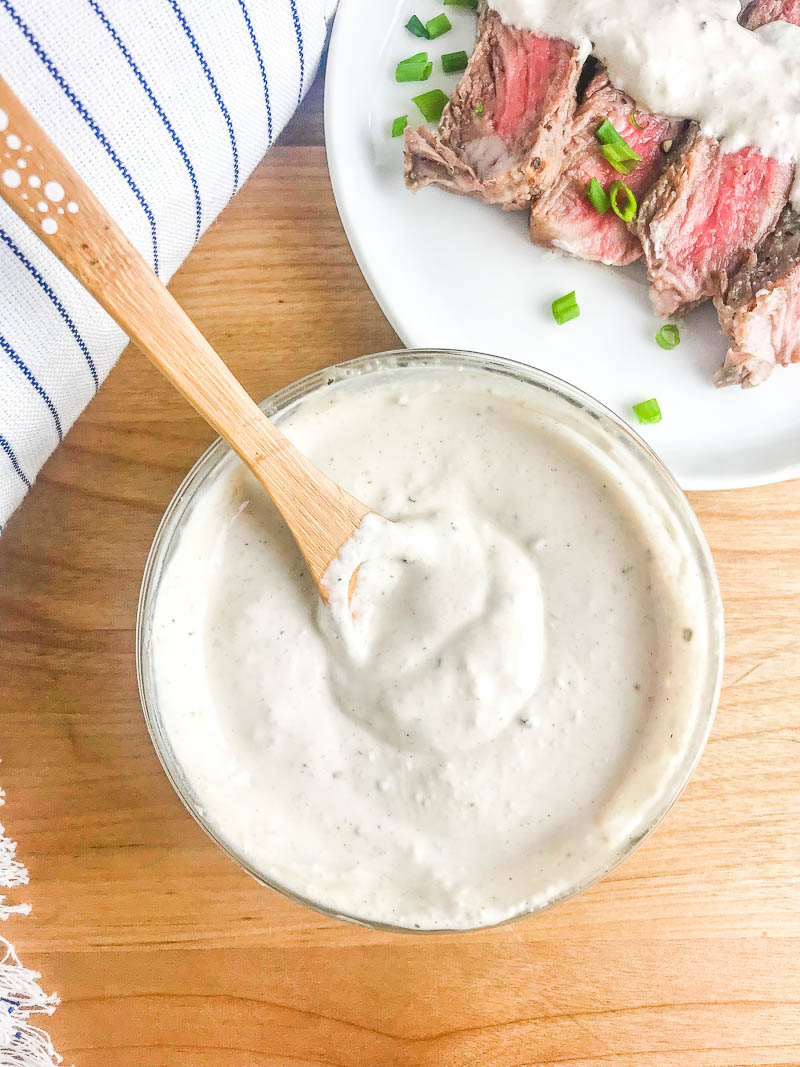 What do you serve pair this sauce with?
Well, obviously this sauce is wonderful when served with beef.  In our home, it's on the table every time that we serve sous vide steak and prime rib. It also makes a fabulous sandwich spread for roast beef or steak sandwiches. If you want a vegetarian option, try this with zucchini cakes!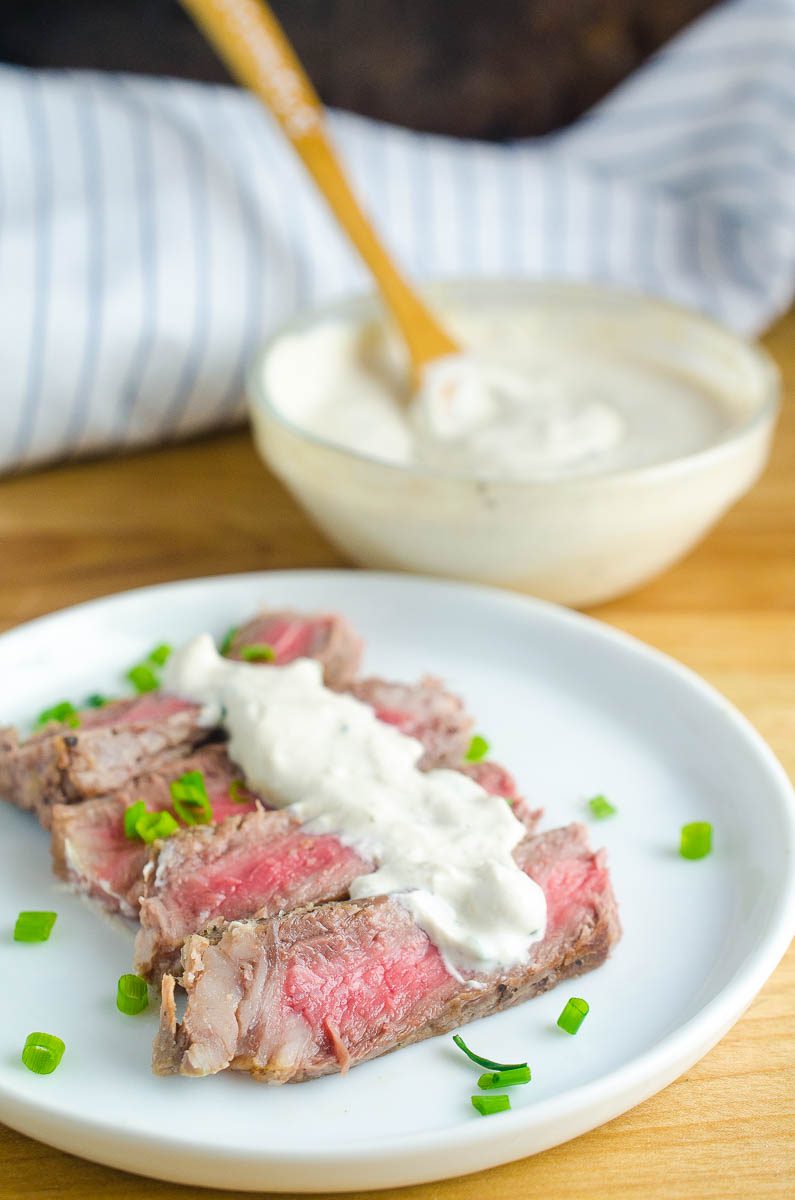 For more beef recipes to pair with this recipe, here are some of my favorites: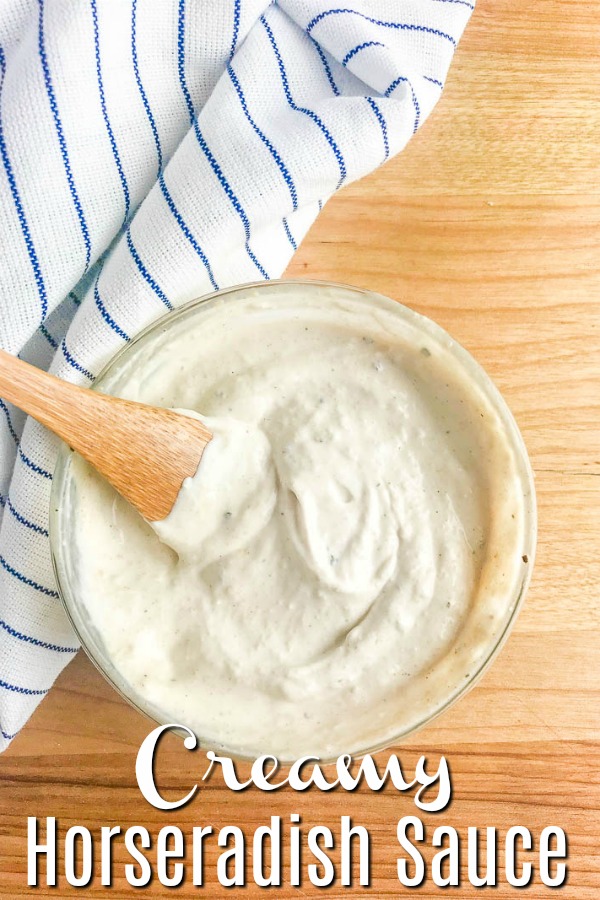 If you like the idea of skipping the condiment aisle and making your own sauces too, check these out: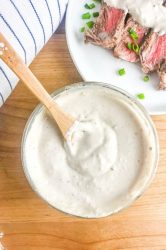 Horseradish Sauce
Horseradish Cream Sauce is THE BEST steak sauce for prime rib and steaks. With this easy recipe you can make this classic steakhouse sauce at home.
Ingredients:
1/4

cup

sour cream

1

teaspoon

prepared horseradish

1

teaspoon

Worcestershire

1/4

teaspoon

granulated garlic

1/4

teaspoon

black pepper

salt
Nutrition facts not guaranteed.
Calories:
34
kcal
Carbohydrates:
1.2
g
Protein:
0.5
g
Fat:
3
g
Saturated Fat:
1.9
g
Cholesterol:
6
mg
Sodium:
64
mg
Fiber:
0.1
g
Sugar:
0.4
g
Keywords:
condiment, horseradish cream sauce, horseradish sauce