Turkey Brie Crostini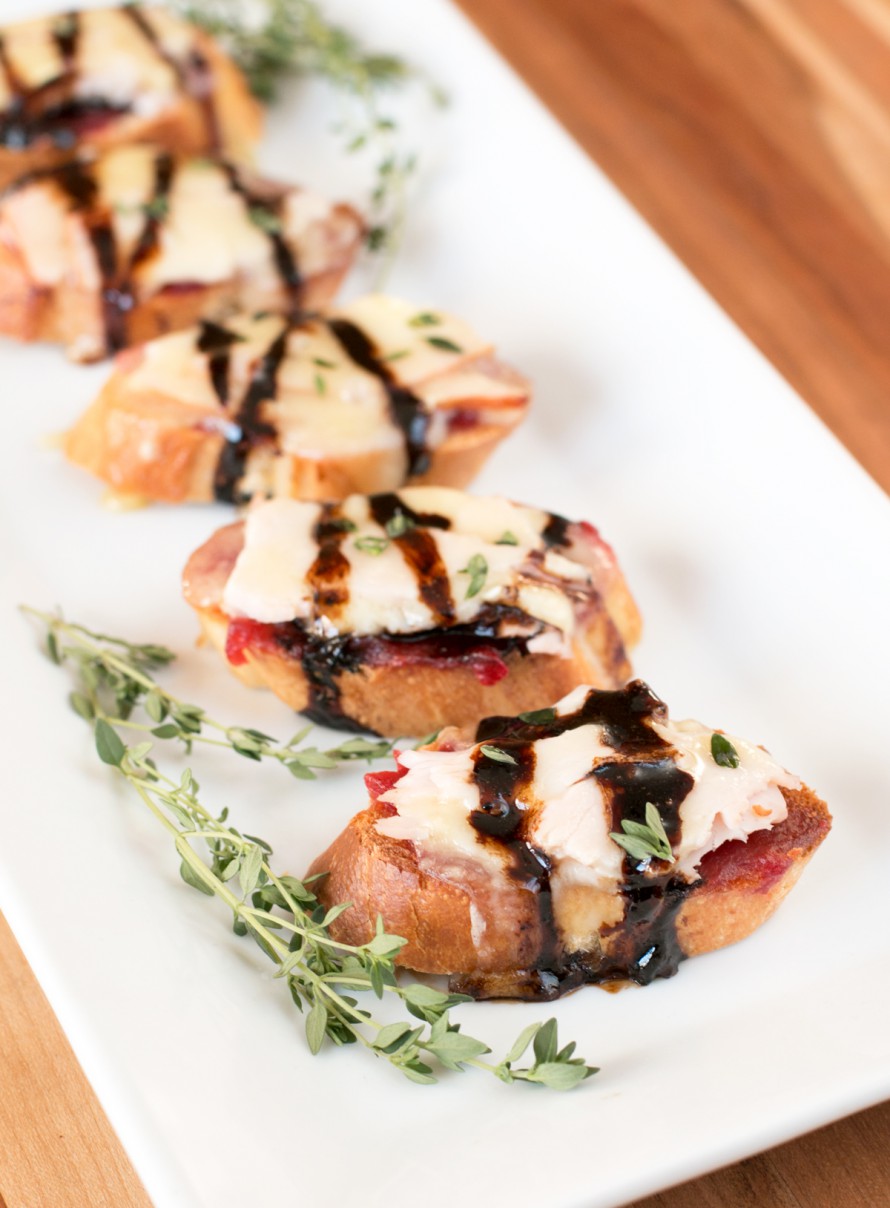 Who else is as excited about Thanksgiving as I am?!
This is the ULTIMATE foodie holiday of the year. It's the one meal that we all look forward to for one reason… to EAT. To eat and eat and eat (as the Gilmore Girls would say!) until our stomachs are so full we can't be bothered to move a single inch.
Thanksgiving is always such an exciting time for me. It's a time that I get to plan an entire menu and get so ridiculously organized, my little OCD heart sings with joy. I love putting twists on the classics and keeping a few traditional dishes in the mix. I love hearing my home filled with friends and family gorging themselves on food and drink.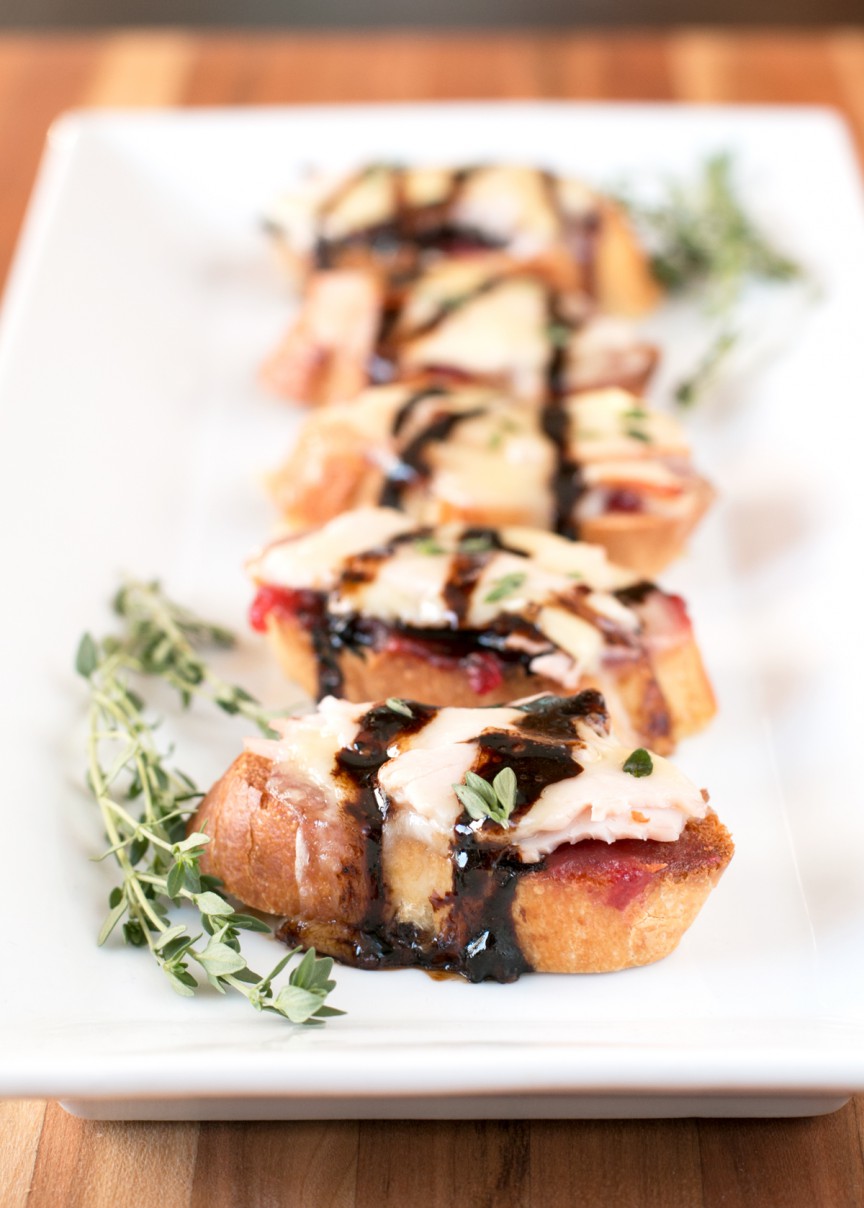 It's tough not to be happy when you know such a fun day is coming up so fast!
The cocktail hour of the Thanksgiving Day meal is a big deal in my book. It's the build up to the main event – everyone is starving because they haven't eaten all day and it's the best time to catch up with everyone before they take their seats at the dinner table.
I like to tease everyone with a little taste of what they are about to have during this time. That's why these turkey brie crostini are a vision for Thanksgiving. They have a combination of turkey and cranberry sauce to get you in the mood for Thanksgiving dinner, plus a hefty dose of melted, gooey brie. Then a finish of balsamic reduction and fresh thyme so you don't feel like you are only inhaling food that you'll be inhaling in about an hour's time.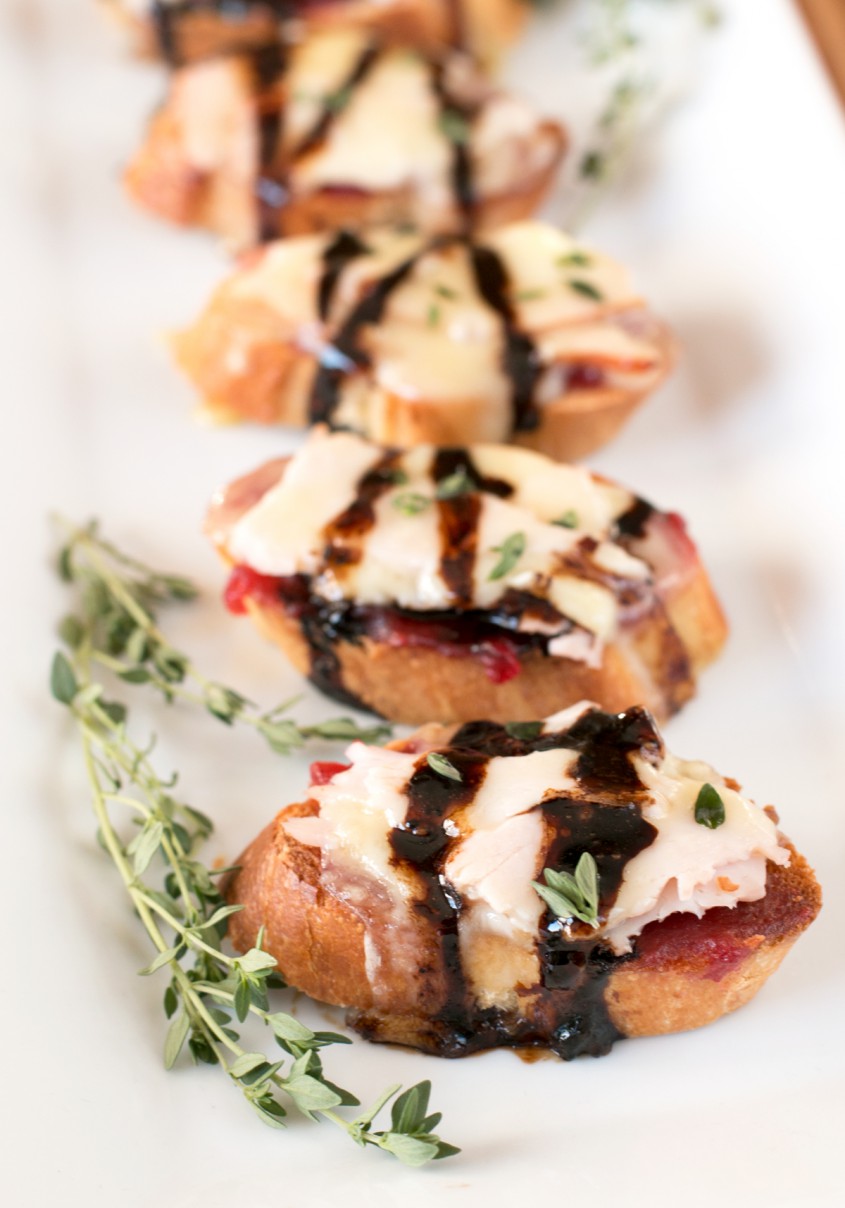 This is also a great dish to bring to Friendsgiving! You get the turkey fix you are craving, without having to roast an entire turkey once again.
Happy Thanksgiving everyone!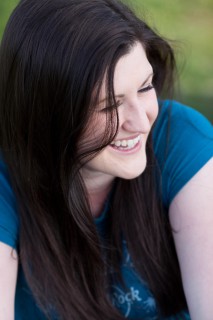 Connect with Meghan ~ Blog ~ Facebook ~ Twitter ~ Pinterest ~ Instagram