Birthday Cake Batter Ice Cream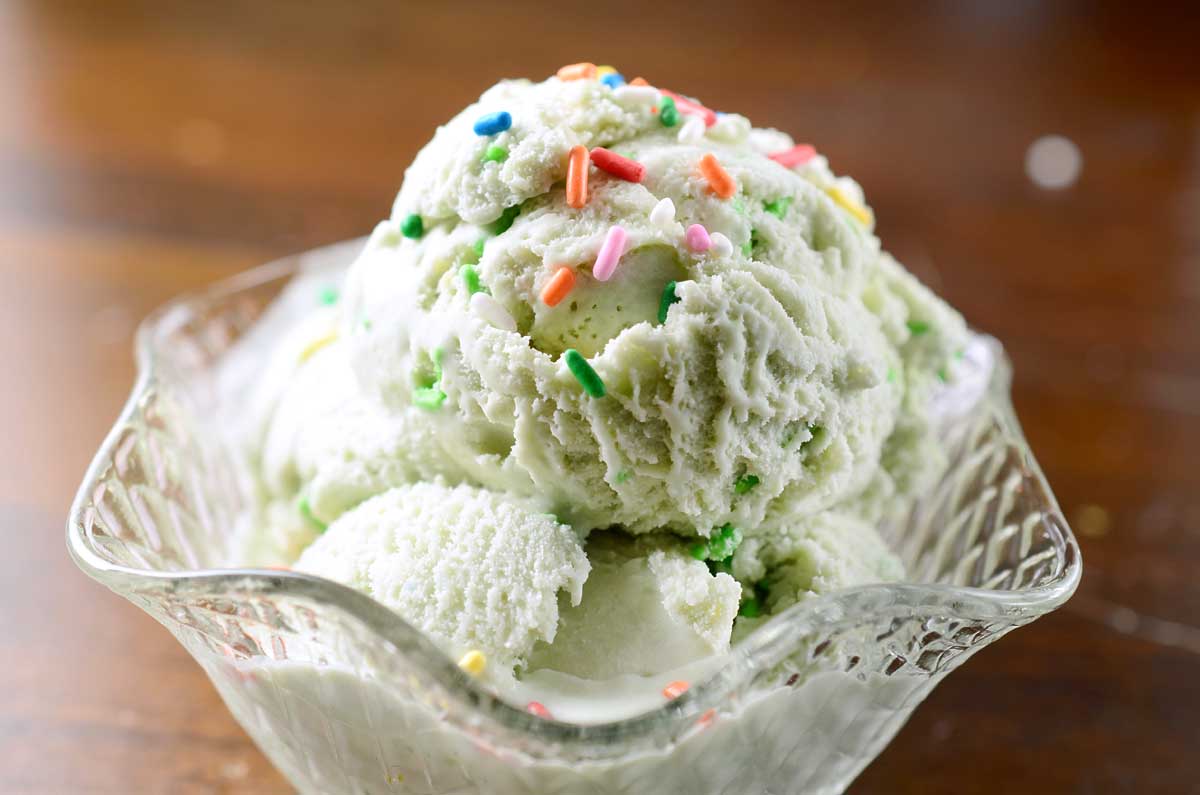 Today's the day. My baby is two. TWO. Two years ago I held a 7 pound 12 ounce baby boy and was immediately smitten. I still am. We still are. And today we celebrate him with cupcakes, a train set, Toy Story and Birthday Cake Batter Ice Cream.
I can't believe it has already been two years.
Kellan is such a joy in our lives. He is so fun. So full of energy. Says the cutest things.
Take last night for instance, I'm pretty sure he enjoyed handing out candy to the trick or treaters more than he liked trick or treating himself. Whenever the doorbell would ring he would say "HALLOWEEN!" and run to the door to open it. Then he would put one piece in each trick or treaters bag and say "Here go!"
ADORABLE.
It's these little things that I love so much. And I am so thankful that he is in our lives.
And because it's his birthday, I made some birthday cake batter ice cream. It's really easy to make, similar to my Oreo Cake Batter Ice Cream, it's just milk, cream, sugar, vanilla, a little salt, cake mix and sprinkles.
I chose to use green and blue sprinkles because we are doing a Toy Story themed birthday party so it turned the ice cream a little greenish. Then I ran out of those so I had to sprinkle some multicolored on top but it works for us! Use any kind of sprinkles that suit your fancy, I've used multicolored for the ice cream base before and they make the ice cream so pretty :)