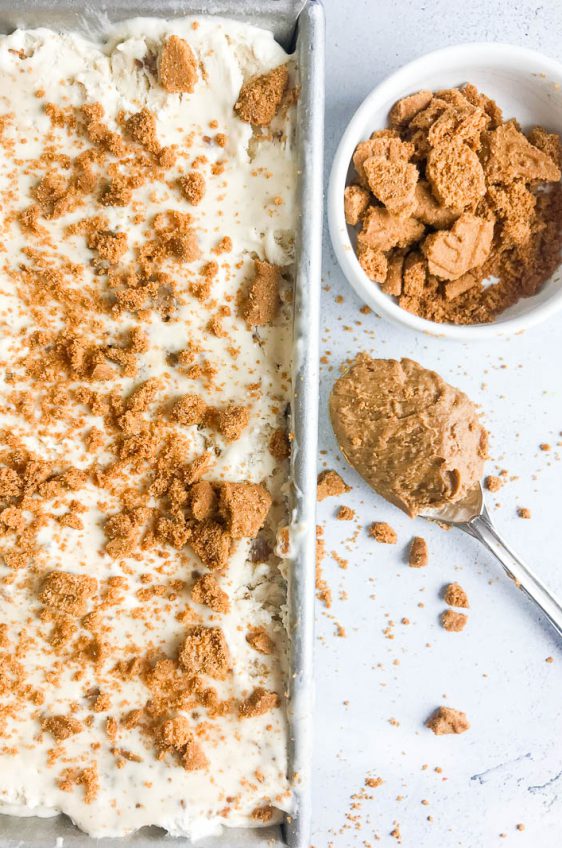 Cookie Butter Ice Cream
Ice cream is a must in the summer. This No Churn Cookie Butter Ice Cream is creamy, decadent and the perfect way to cool off hot summer days. 
So who else likes to make their own ice cream? I like making my own ice cream because once you have a basic recipe down you can do any kind of flavor that you want.
I know some people are turned off from making their own ice cream because they don't have an ice cream maker. But GUESS WHAT, you don't even need one.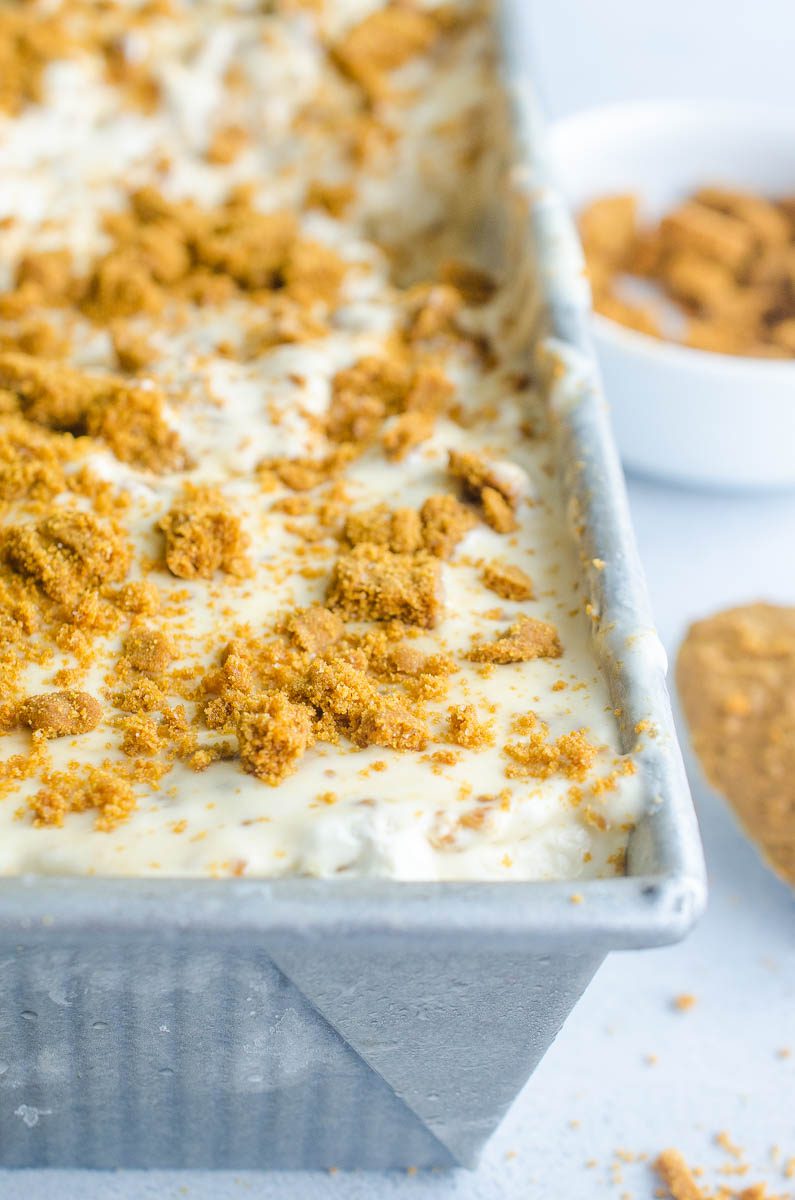 You can make no churn ice cream without an ice cream maker and only a handful of ingredients. And it's just as decadent and creamy as the churned kind.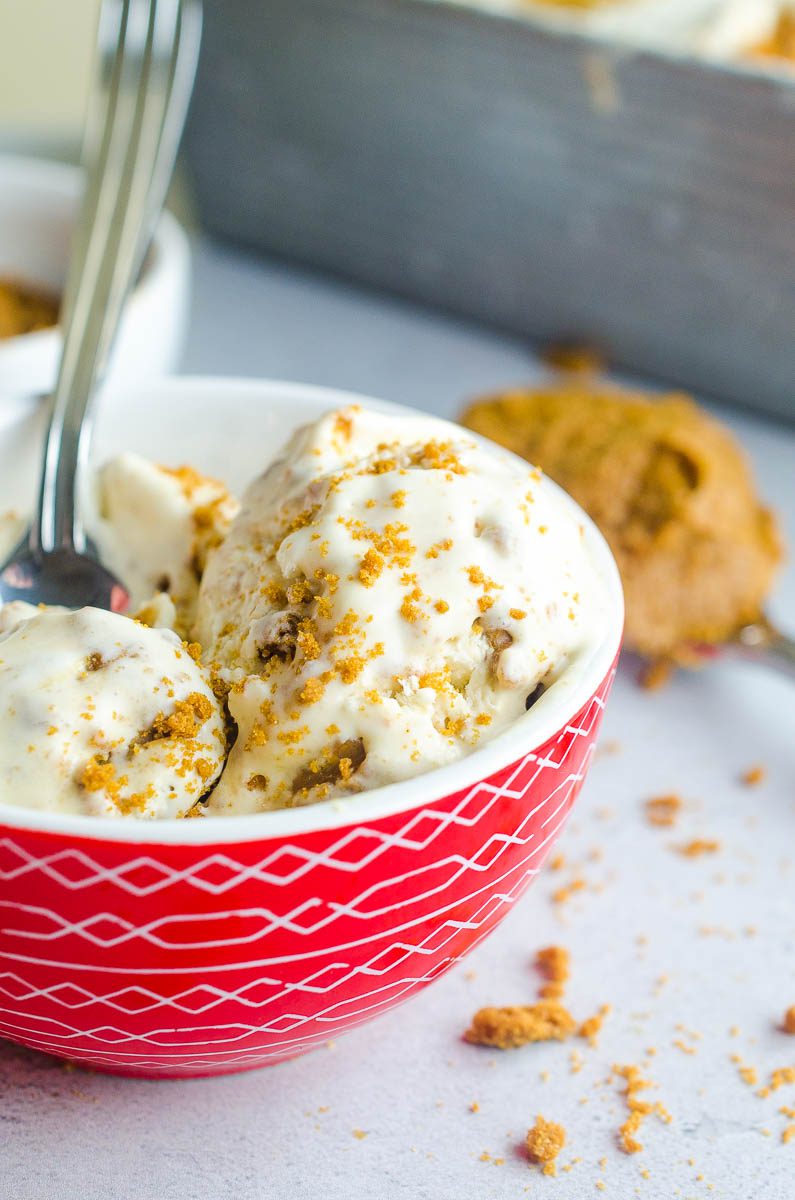 You will love it!
What ingredients do you need to make No Churn Cookie Butter Ice Cream?
To make no churn cookie butter ice cream, you will need sweetened condensed milk, cookie butter, cookie crumbs, vanilla and heavy cream.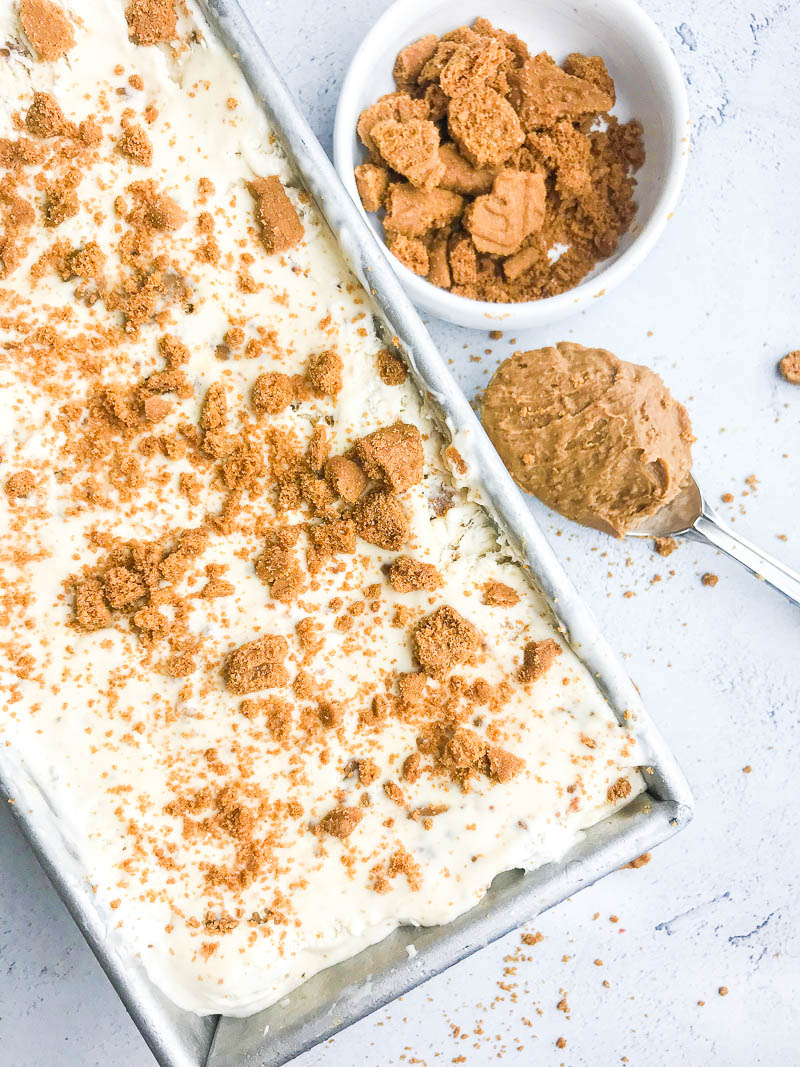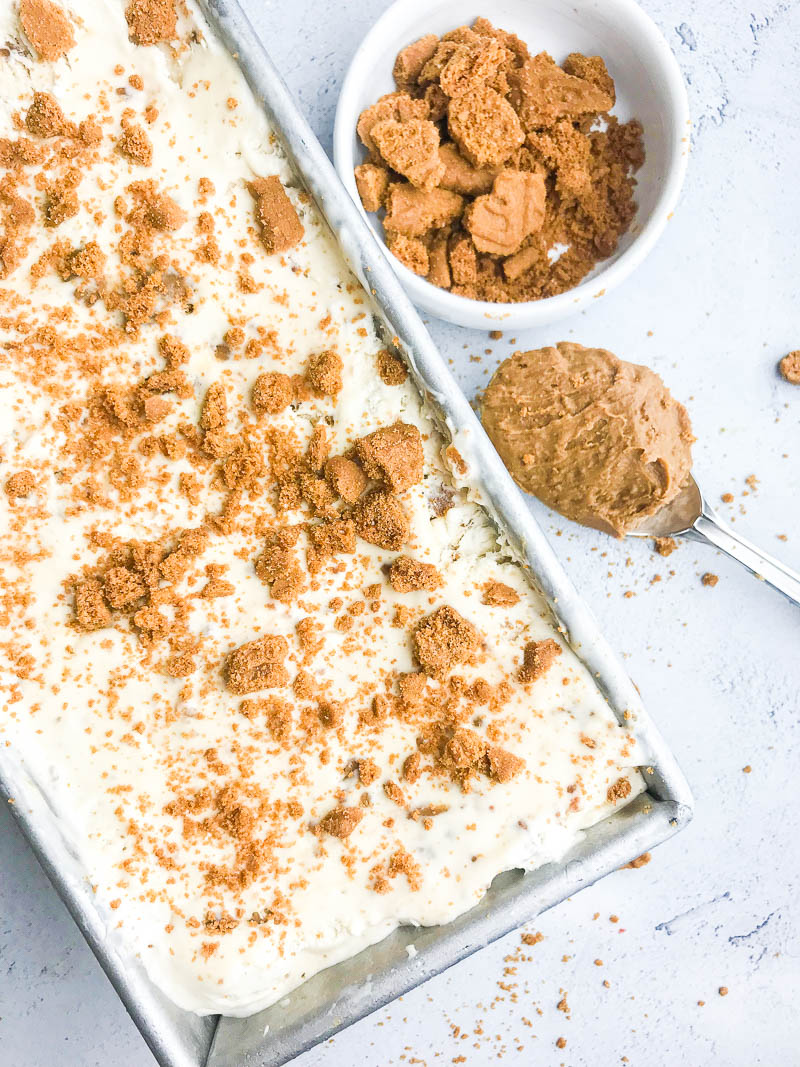 What is cookie butter?
Oh man, if you don't know, I am about to rock your world. It is a decadent spread made out of cookies. The flavor kind of reminds me of gingersnaps.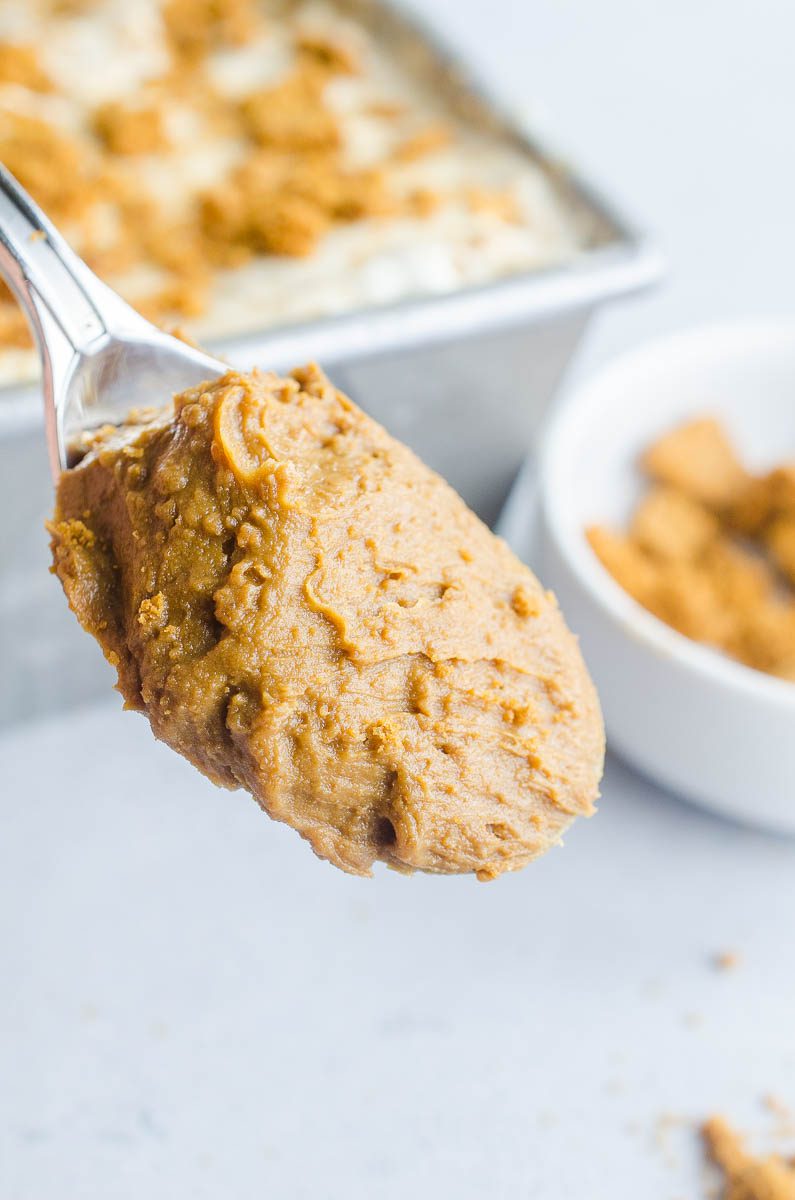 I was first introduced to cookie butter when I tried Biscoff Spread several years ago. I can usually find biscoff spread in my grocery store but if you cannot, Trader Joe's Speculoo's Cookie Butter works too!
For this recipe, I used the crunchy version because I like the extra crunch, but creamy would be fabulous as well.
Tips for making no churn ice cream:
No churn ice cream is pretty darn easy to make, but a couple of tips can make it even easier.
My first tip is to make sure that you use cold cream, a chilled mixing bowl and beaters to whip the whipping cream. This helps keep the cream as cold as possible while you're whipping it. It whips better when it's cold.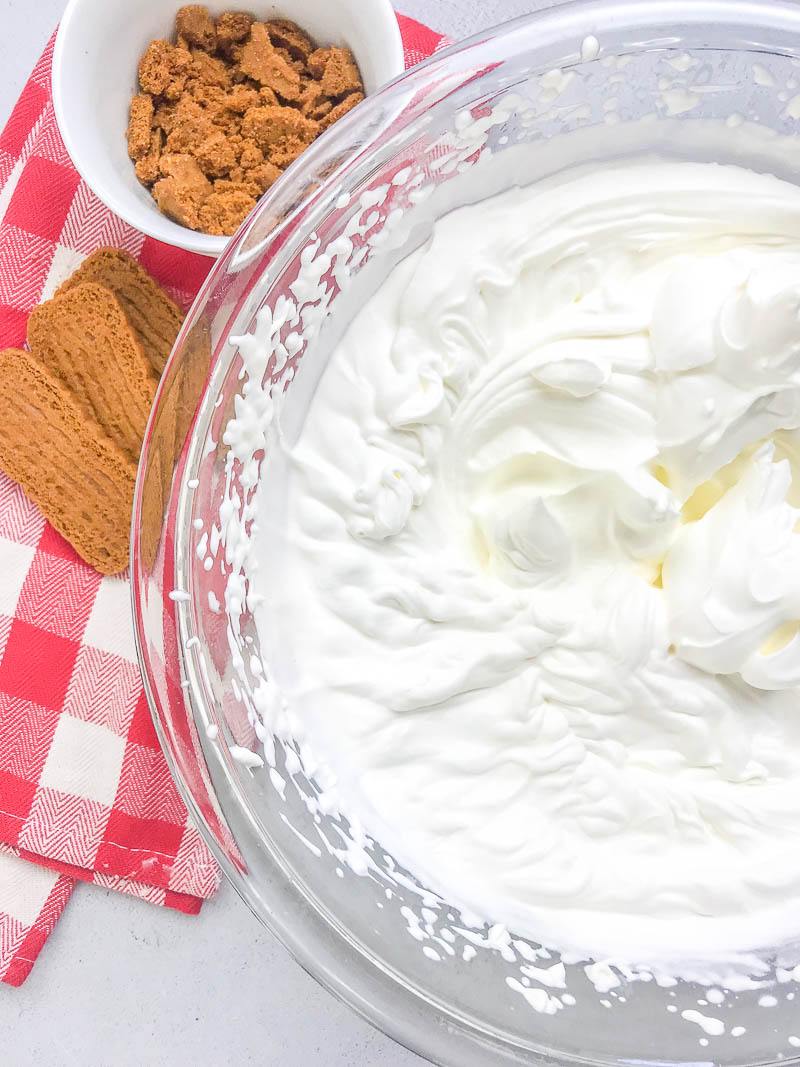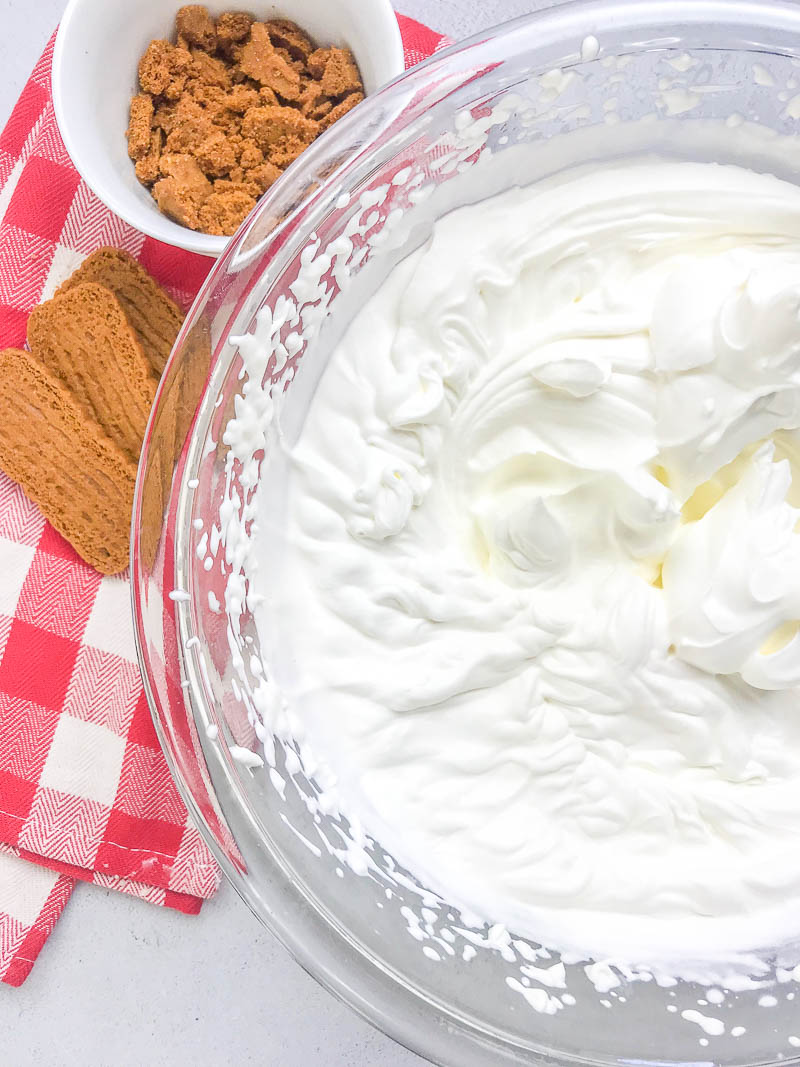 My second tip is to make sure you gently fold the sweetened condensed milk into the whipped cream. This helps keep it lighter.
How do you make No Churn Cookie Butter Ice Cream?
Step 1: Combine sweetened condensed milk, 1/2 of the cookie butter and vanilla together in a bowl. Mix until smooth.
Step 2: In a chilled bowl, whip heavy cream until stiff peaks form.
Step 3: Gently fold sweetened condensed milk mixture into whipped cream. Gently fold in cookie crumbs.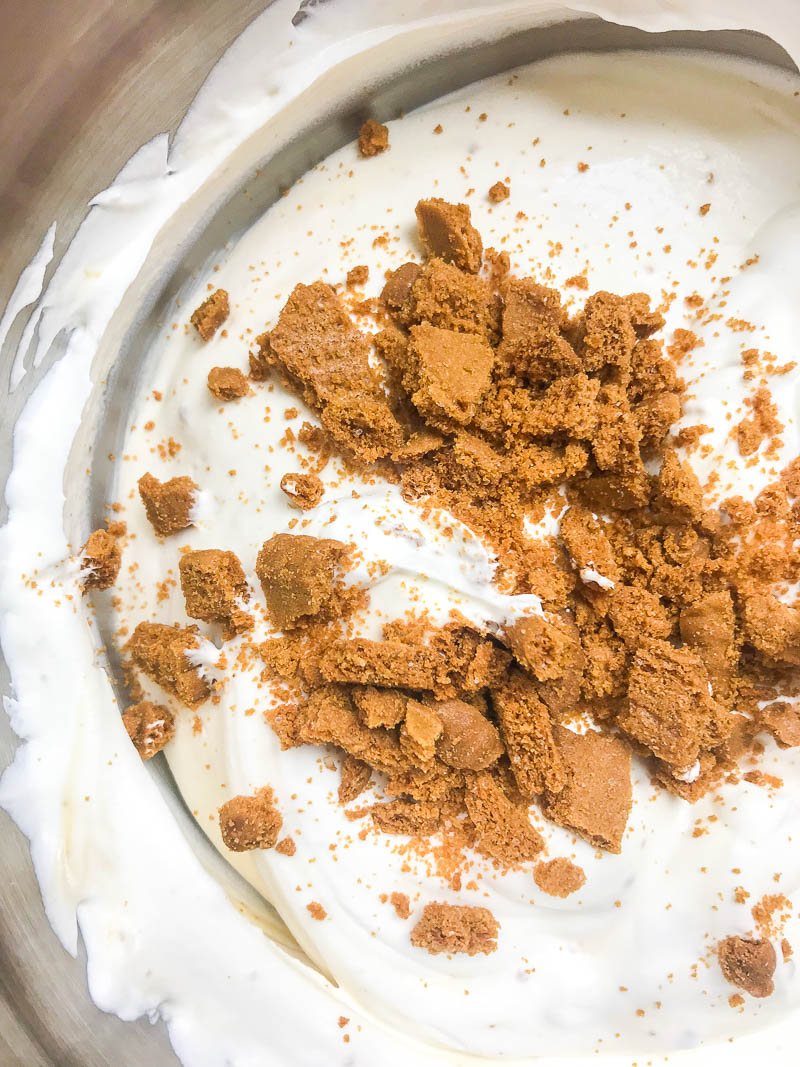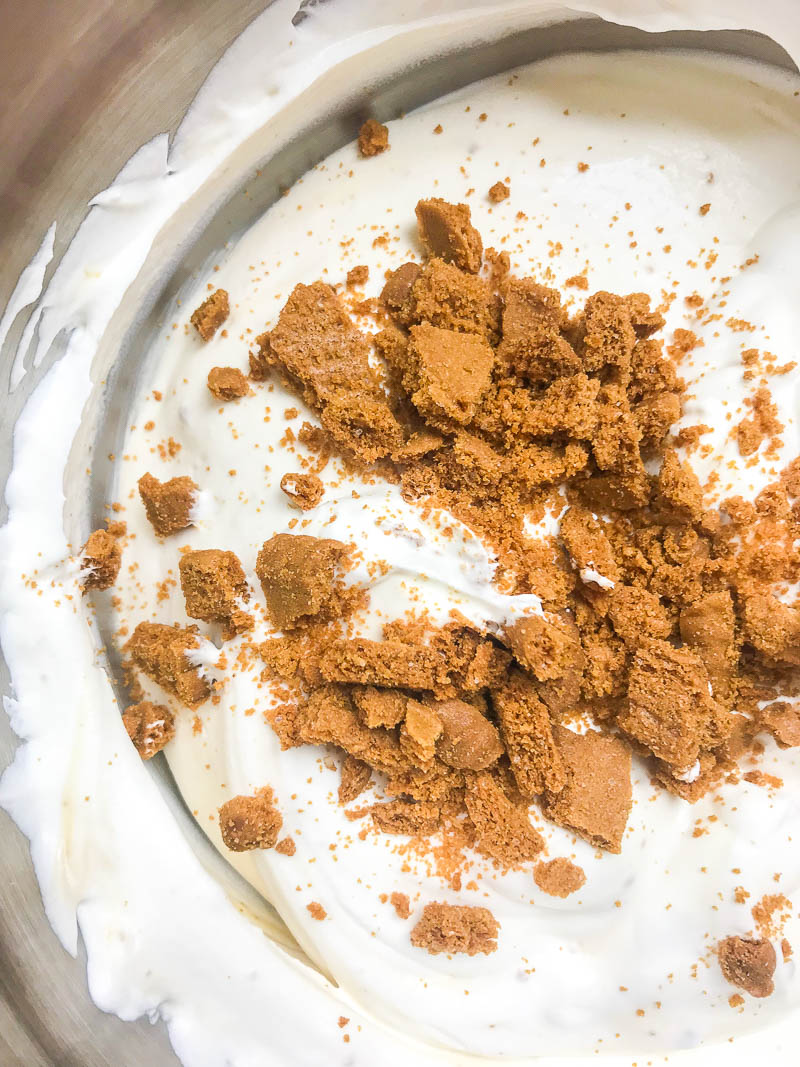 Step 4: Pour ice cream mixture in a 9 x 5 loaf pan. Add dollops of cookie butter all over the top and then gently swirl with a knife. Cover and freeze until firm, usually overnight is best.
Step 5: Sprinkle more crushed cookies over the top and serve.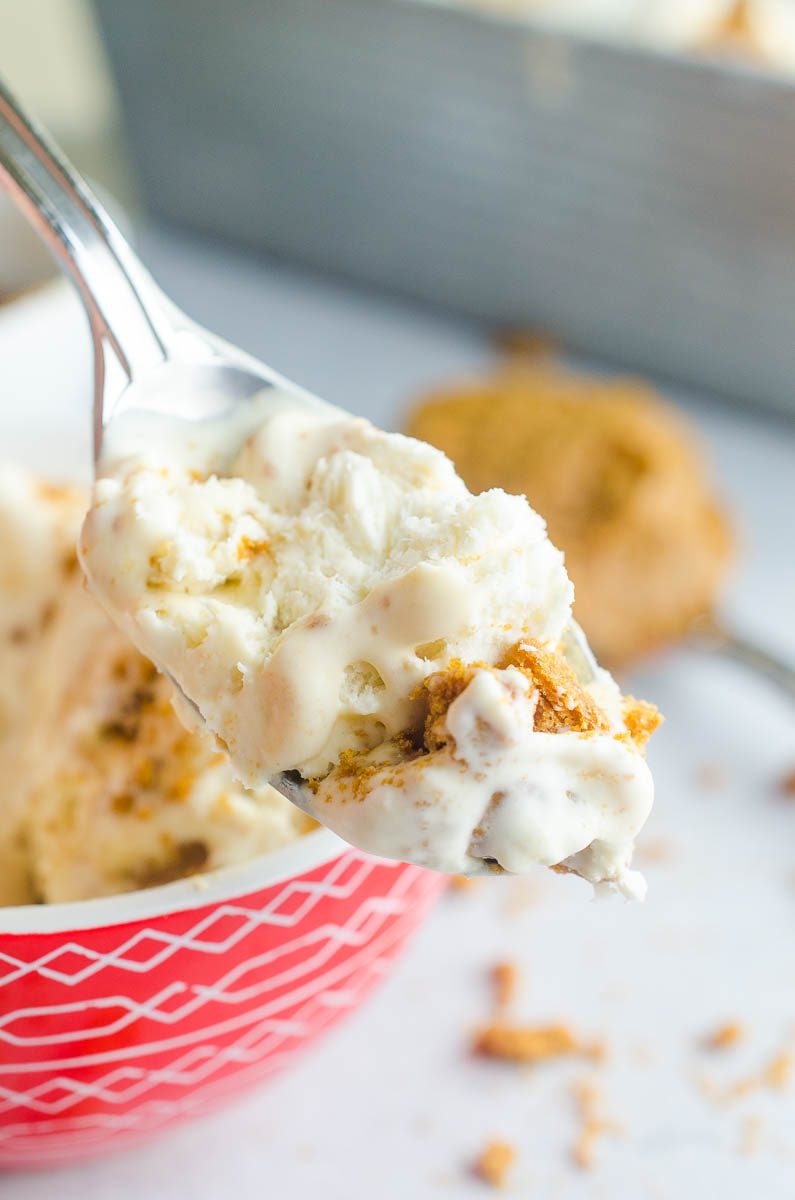 This creamy decadent Cookie Butter Ice Cream is so easy it's dangerous. You'll be making it all summer long. Trust me!
Love cookie butter? Check out these other cookie butter recipes: 
Chocolate Chip Cookie Butter Bread
Biscoff and Dark Chocolate Chip Cookies
Biscoff White Chocolate Dream Bars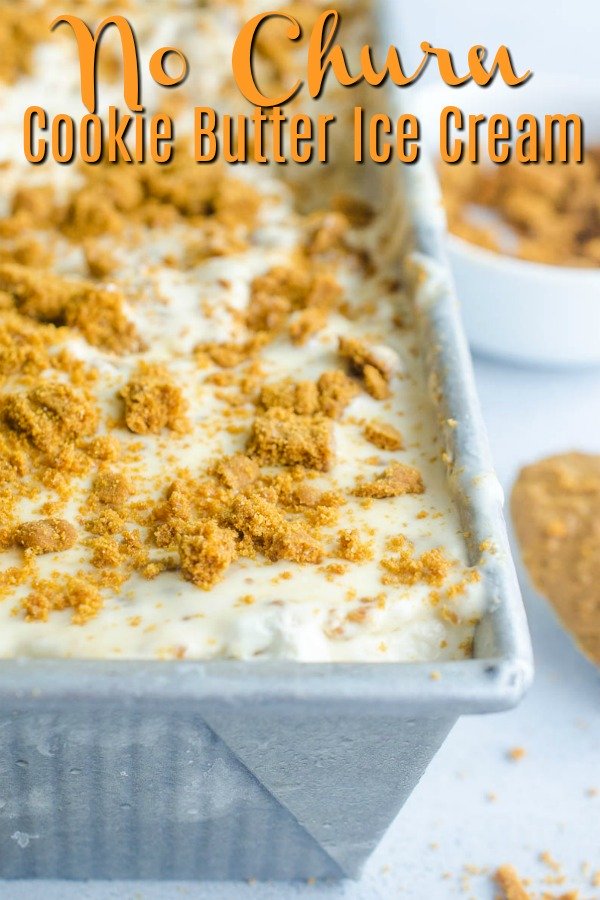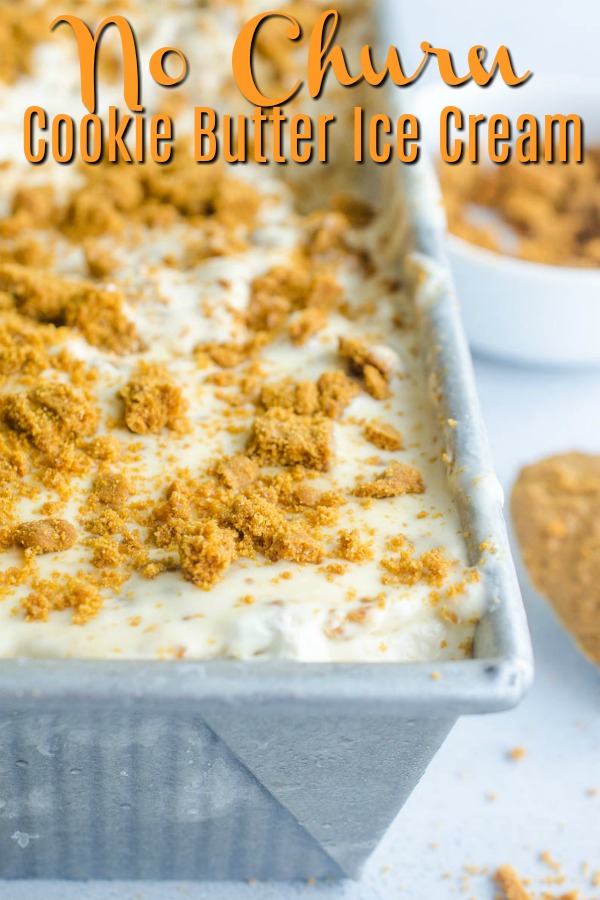 For More Homemade Ice Cream Recipes Check These Out: 
Red White and Blue M&M Ice Cream
Nutter Butter Fudge Swirl Ice Cream 
No Churn Chocolate Caramel Ice Cream 
Cookie Butter Ice Cream Recipe
Ingredients:
1 (14 ounce) can sweetened condensed milk
2/3 cup cookie butter, divided
1 tablespoon vanilla extract
1/2 cup biscoff (or gingersnap) cookie crumbs
2 cups heavy whipping cream
Instructions
1
Whisk together sweetened condensed milk, 1/3 cup cookie butter and vanilla extract until smooth.

2
In a chilled bowl, whip heavy cream until stiff peaks form. About 3 minutes.

3
Gently fold whipped cream into sweetened condensed milk mixture. Gently fold in cookie crumbs.

4
Pour ice cream mixture into a 9 x 5in loaf pan. Drop dollops of cookie butter on top and use a knife to gently swirl the ice cream.

5
Freeze until firm, overnight is best. Top with more cookie crumbs if desired. Serve.
Notes
Nutrition facts not guaranteed.
Nutrition information
Calories: 476 , Total Fat: 25.8g , Saturated Fat: 12.8g , Cholesterol: 58mg , Sodium: 199mg , Carbohydrates: 54.4g , Fiber: 0.4g , Sugar: 41.4g , Protein: 6.5g