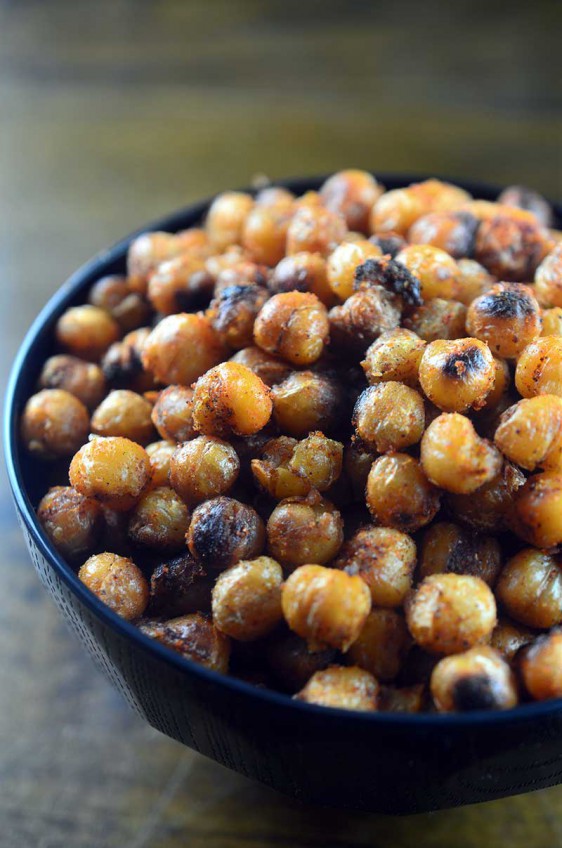 Crispy Harissa Chickpeas
If you are looking for a new spicy, crispy snack for your Super Bowl party then these Crispy Harissa Chickpeas are it. They are crunchy, spicy and downright addicting. I should know, I pretty much snacked on them all day yesterday.
I have been trying to think of something new to add to our Super Bowl spread this year. We always have some kind of wings, some kind of dip, and salami, cheese and crackers but this year I wanted to add something a little different. I wanted something spicy because you all know how much I love spicy. I wanted something crunchy. And I wanted something easy that you could just pop in your mouth while watching the game. These Crispy Harissa Chickpeas are all of the above.
I've made roasted chickpeas before and while those *might* be a little better for you, these fried chickpeas are down right scrumptious and they are pretty easy to make. All you need is a little oil, chickpeas, Harissa powder, and salt. Fry the chickpeas in the oil for about 15 minutes. I know it seems like a long time to fry something but you want the chickpeas to be nice and crunchy. They will start popping when you are cooking them, you want that. Trust me.
Let's talk about the oil for a second. I use Chosen Foods 100% Pure Avocado Oil. It is quickly becoming my favorite go to oil when I cook with high heat. This is not a sponsored post, I am truly obsessed with the stuff. I've been using it any time I have to fry something or cook something on a high heat in the oven. If you have a Costco membership, I've been buying it there for a great price.
Another ingredient I use for this recipe is Harissa seasoning. I buy my harissa seasoning at Market Spice here in Seattle. If you have trouble finding it at your local grocery or spice store, you can find it online pretty easily.  I wouldn't use the harissa paste when making these just to keep the mess factor down and I think it might make them a bit soggy.
Which is not what you want at all. You want little bits of crispy, nutty, snack heaven.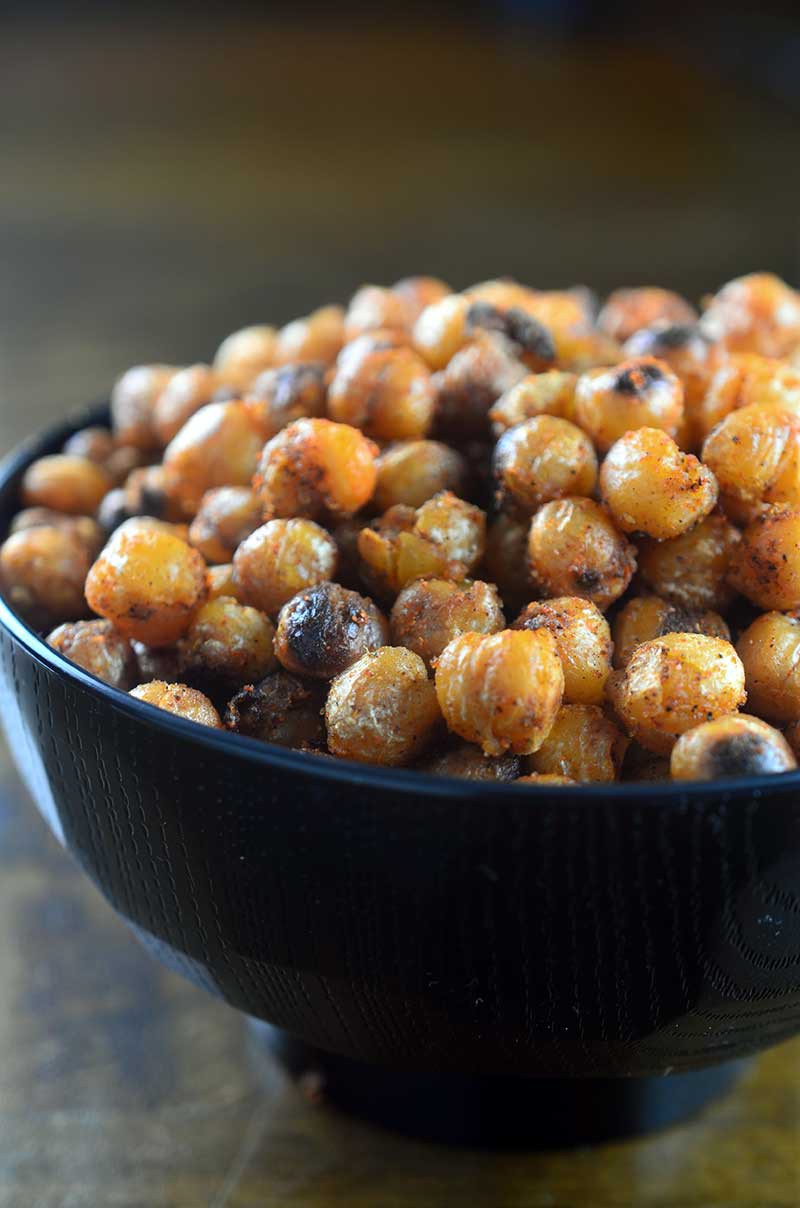 Which is exactly what these Crispy Harissa Chickpeas are.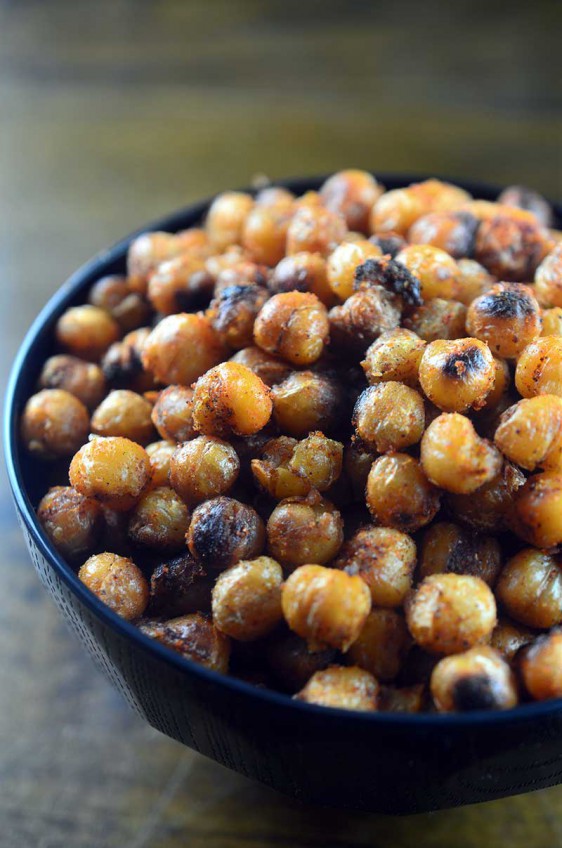 Crispy Harissa Chickpeas
These spicy and crispy Harissa chickpeas are down right addicting.
Heat avocado oil in a skillet over medium heat.

Add in chickpeas and cook until golden brown, 15- 20 minutes, stirring every 5 minutes.

Combine Harissa powder and salt together in a medium bowl.

Use a spoon to transfer fried chickpeas to the harissa mixture. Toss to coat. Serve immediately.
Keywords:
chickpeas, garbanzo beans, snacks, vegan