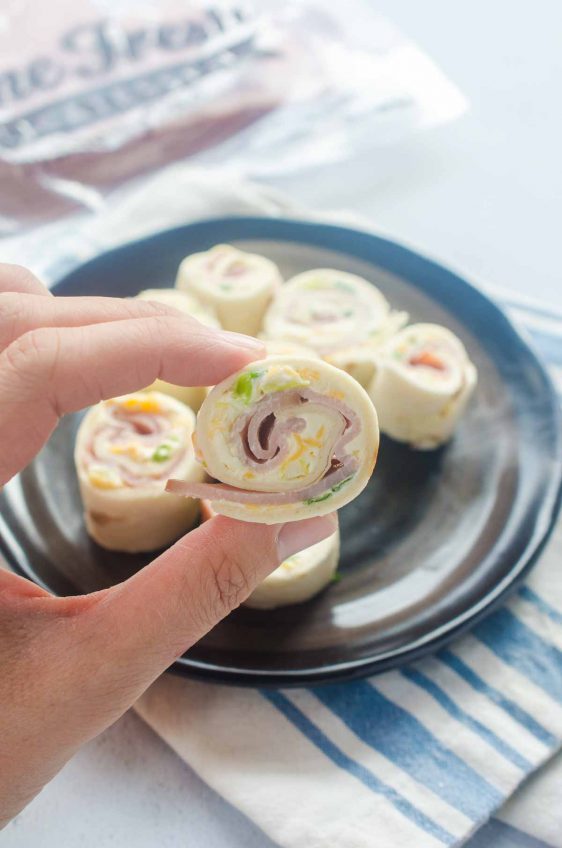 Ham Roll Ups
Easy Ham Roll Ups are a quick and easy appetizer that is perfect for tailgating, parties and even the kiddos lunches!
Disclosure: This post is sponsored by Prime Fresh Delicatessen. I am grateful for my sponsors as it allows me to bring you delicious free content every week.
We are a lunch meat loving house. My husband likes to eat a turkey sandwich almost every day. I love ham sandwiches. And you cannot go wrong with Roast Beef Sliders. Am I right?!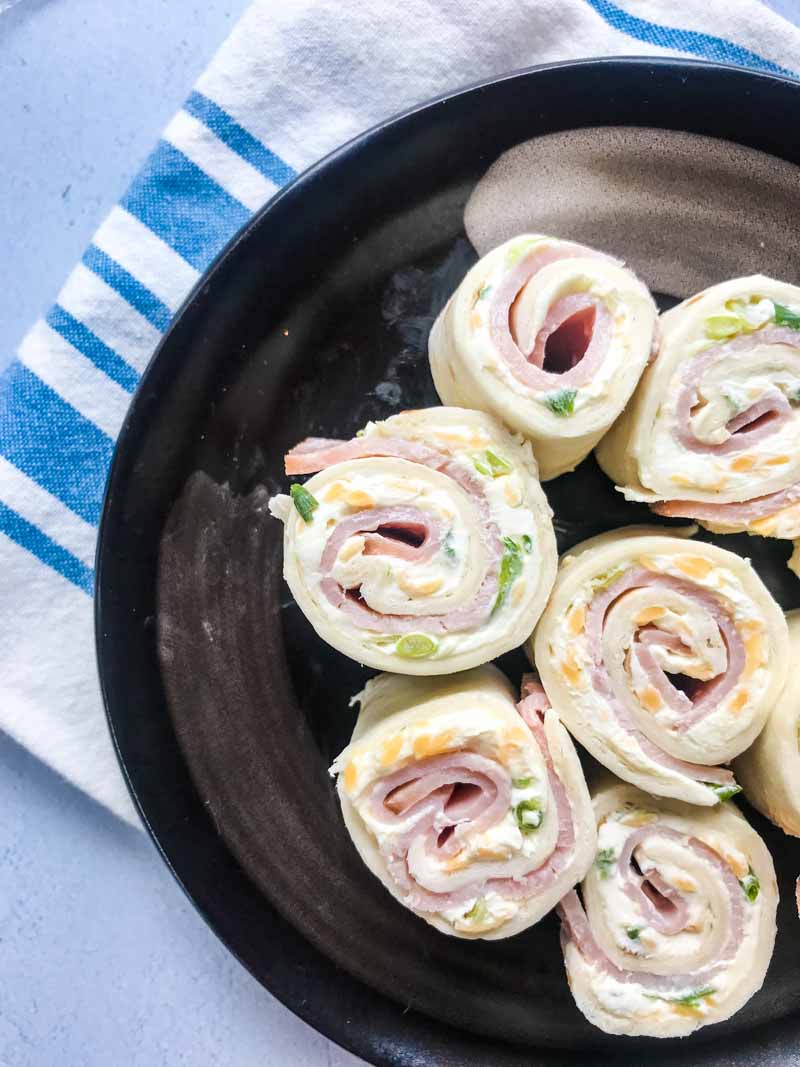 So when the nice folks at Prime Fresh Delicatessen contacted me and asked me to create a recipe with their new product Prime Fresh Delicatessen deli meats, it didn't take me long to say yes!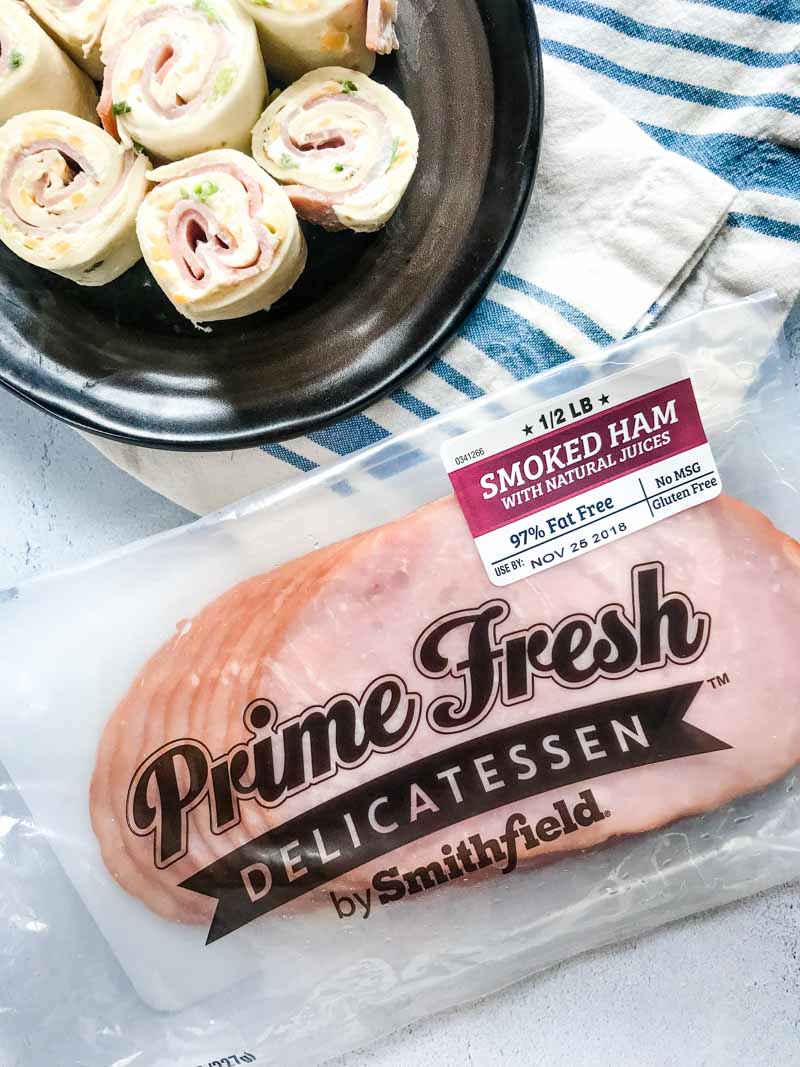 First let me tell you a little bit about Prime Fresh Delicatessen. It is is the fastest growing lunch meat brand in the US. There are currently six different varieties. They contain no MSG and are gluten free. My favorite part though, in addition to the delectable taste, is that the meat stays fresh longer than other lunch meats. It even comes in a resealable bag to ensure longer freshness.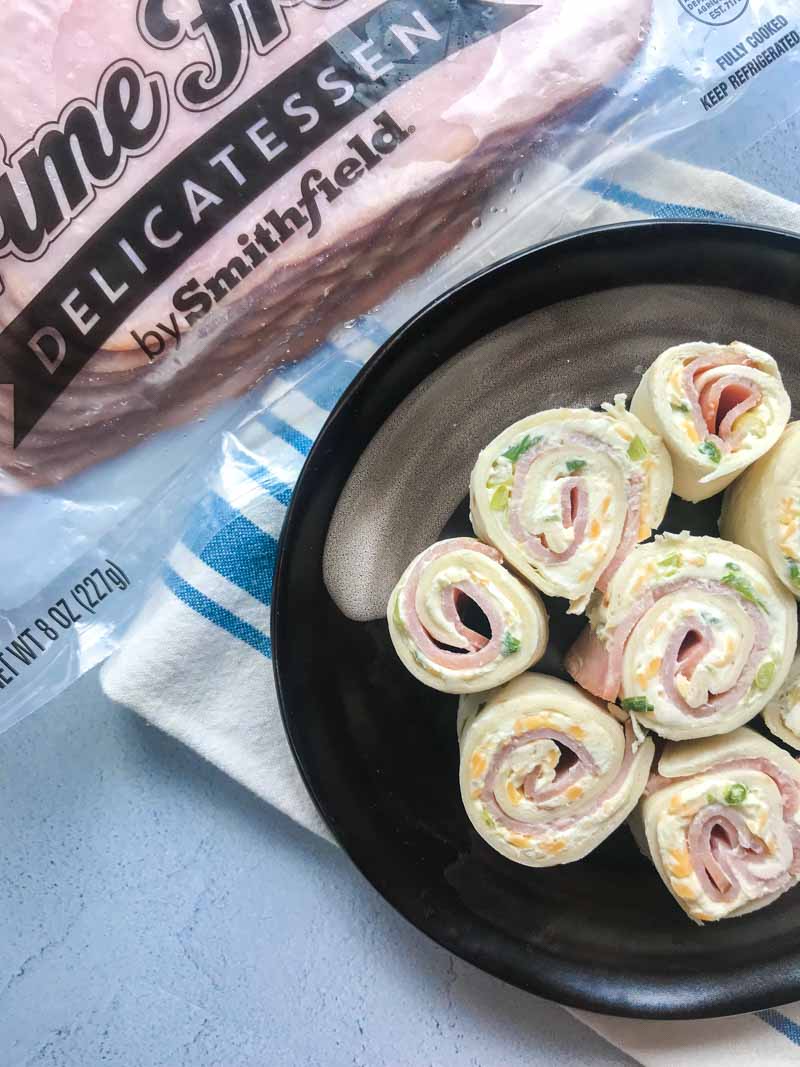 Now that tailgating season is in full swing, quick and easy appetizers are essential. These easy ham roll ups are perfect. You will only need 5 ingredients and about 10 minutes. You can make them in advance if you need to or if you get some unexpected guests for your game day watching, they can be on your table in a flash.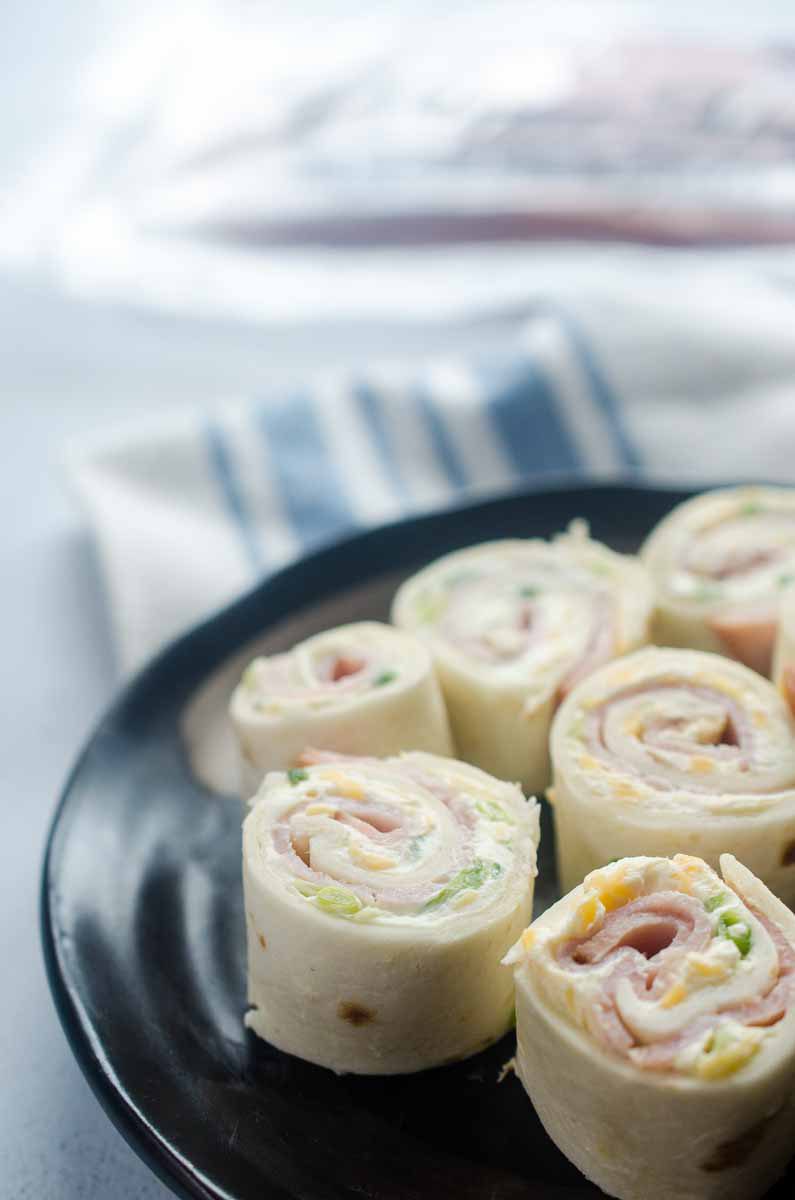 The recipe for these Ham Roll Ups is a take on a recipe that my grandmother and Dad used to make. Each holiday party my dad would spread cream cheese on a slice of ham, place a green onion in the middle and roll it up. It's a classic, crazy easy, party appetizer that is always a hit.
For this Ham Roll Ups recipe, I decided to give things my own twist. Instead of a whole green onion in the middle, I dice the green onions and mixed them in with the cream cheese. I also mixed in some cheddar cheese and dijon mustard, two of my favorite things to serve with ham. Finally, to make them a little bit heartier, I added a tortilla to the mix too. The results are bite sized snacks that a perfect for game day, holiday parties and lunches.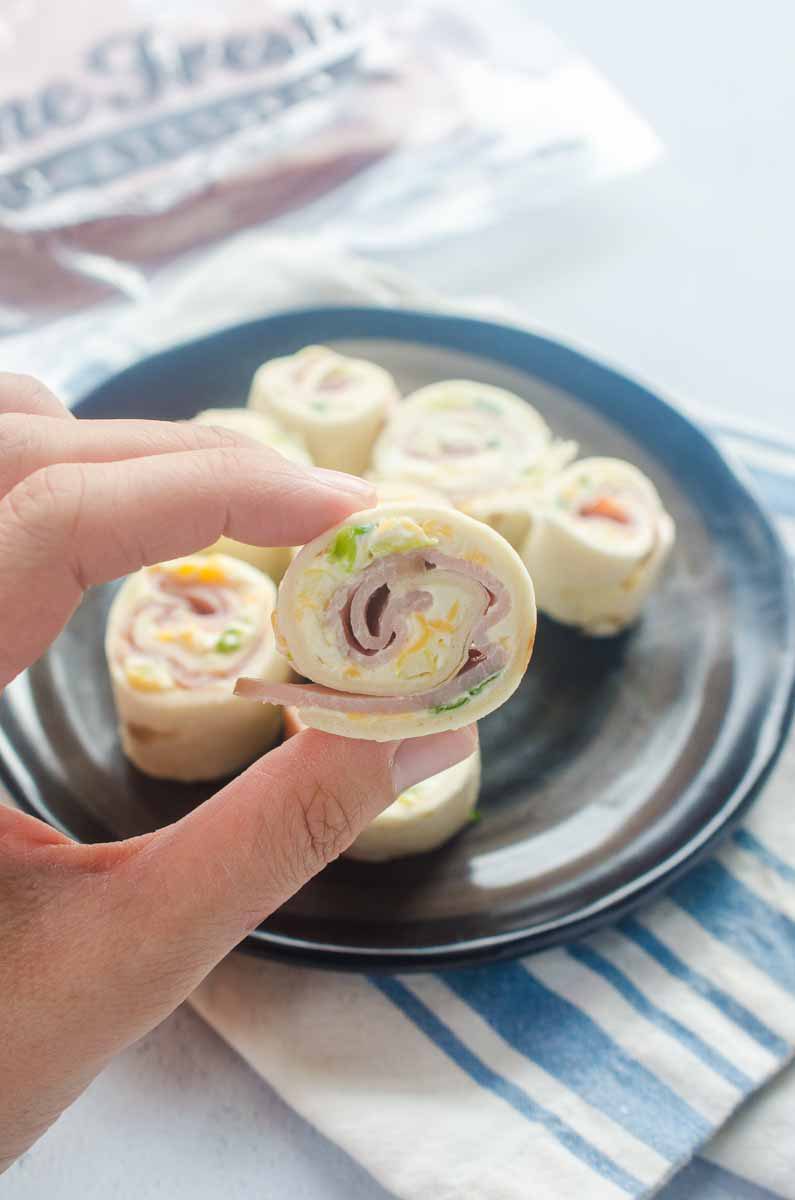 How do you make ham roll ups?
Over the years, I have had a lot of experience making ham roll ups.  As I mentioned before, they are really easy to make, but still, I've got a few tips that can help you along the way.
Tip #1: You're going to want to use thicker cut ham. If you use ham that is sliced too thin, the flavor will get lost in the cream cheese and tortilla. On the other hand, you don't want it too thick, because you need to be able to roll it. Prime Fresh Delicatessen Smoked Ham is perfect for this.
Tip #2: Make sure the cream cheese is softened. The cream cheese needs to be easily spreadable, otherwise you'll end up with clumps of cheese, rather than a smooth creamy layer.
Tip #3: You can make these in advance if you are short on time. I would take them out about 15 minutes before you want to serve them so that the cream cheese has a chance to soften a bit.
Tip#4: Like I did with my family recipe, you can easily make these your own. Don't like cheddar cheese? Substitute pepper jack or mozzarella. Like things spicy? Add a diced jalapeno. You can also you different flavored tortillas too. The possibilities are endless.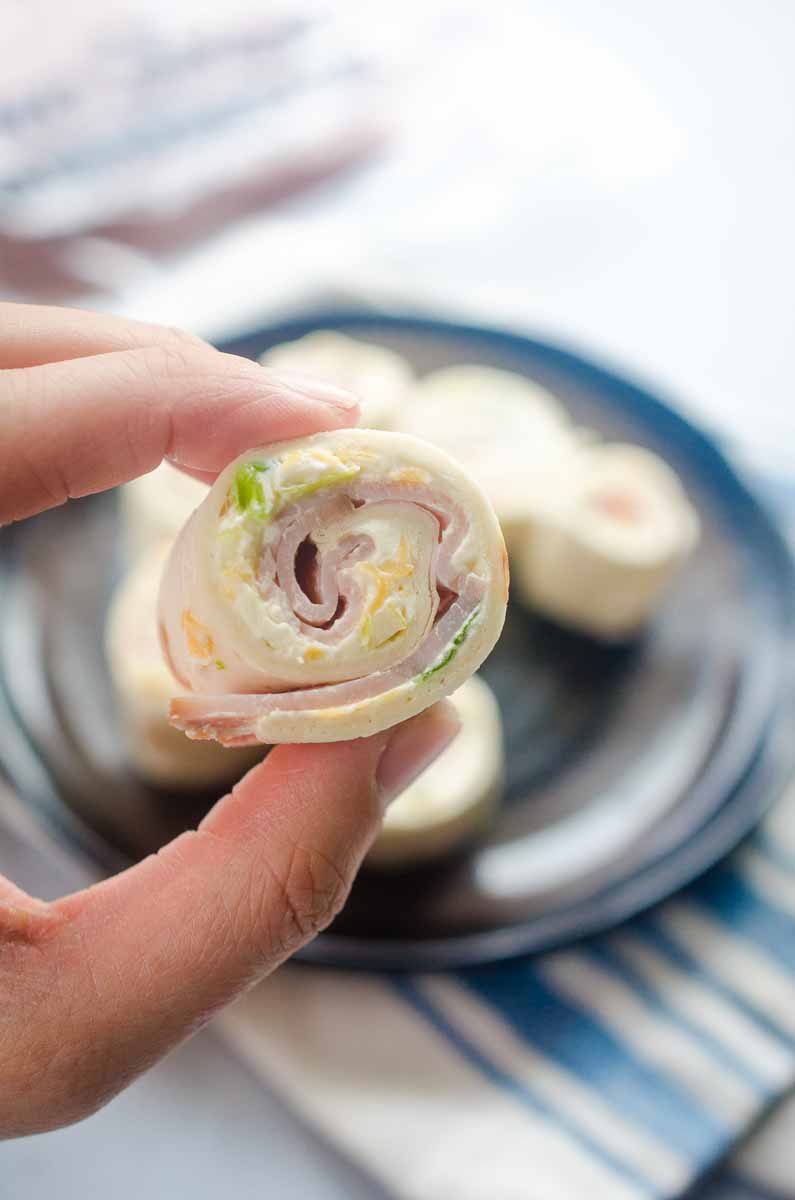 Where can I buy Prime Fresh Delicatessen lunch meats?
Prime Fresh Delicatessen meats can be found in the refrigerated meat section of your local grocery store. Check out the store locator to find a store near you. While on their website be sure to check out the Prime Fresh Tailgate Sweepstakes for your chance to win a grand prize of $5000.00. The sweepstakes lasts from September 23 – November 4, don't miss out!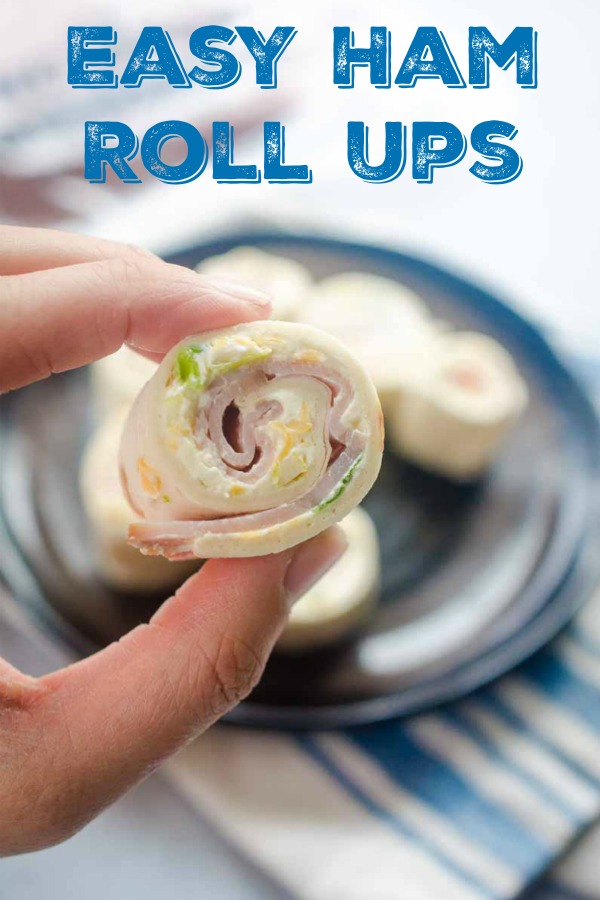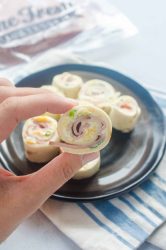 Ham Roll Ups
Easy Ham Roll Ups are a quick and easy appetizer that is perfect for tailgating, parties and even the kiddos lunches. You'll love how easy they are!
Ingredients:
4

slices

Prime Fresh Delicatessen Smoked Ham

4

fajita size flour tortillas

3

ounces

cream cheese

softened

½

cup

shredded cheddar cheese

1

teaspoon

dijon mustard

2

green onions

diced
Combine cream cheese, cheddar cheese, mustard and green onions together in a bowl. Mix well.

To assemble the roll ups. Spread cream cheese on one tortilla. Place a slice of ham on top. Tightly roll up the tortilla. Slice into 1 inch pieces. Refrigerate or serve immediately.
Keywords:
appetizers, game day food, ham roll ups, smithfield, super bowl food