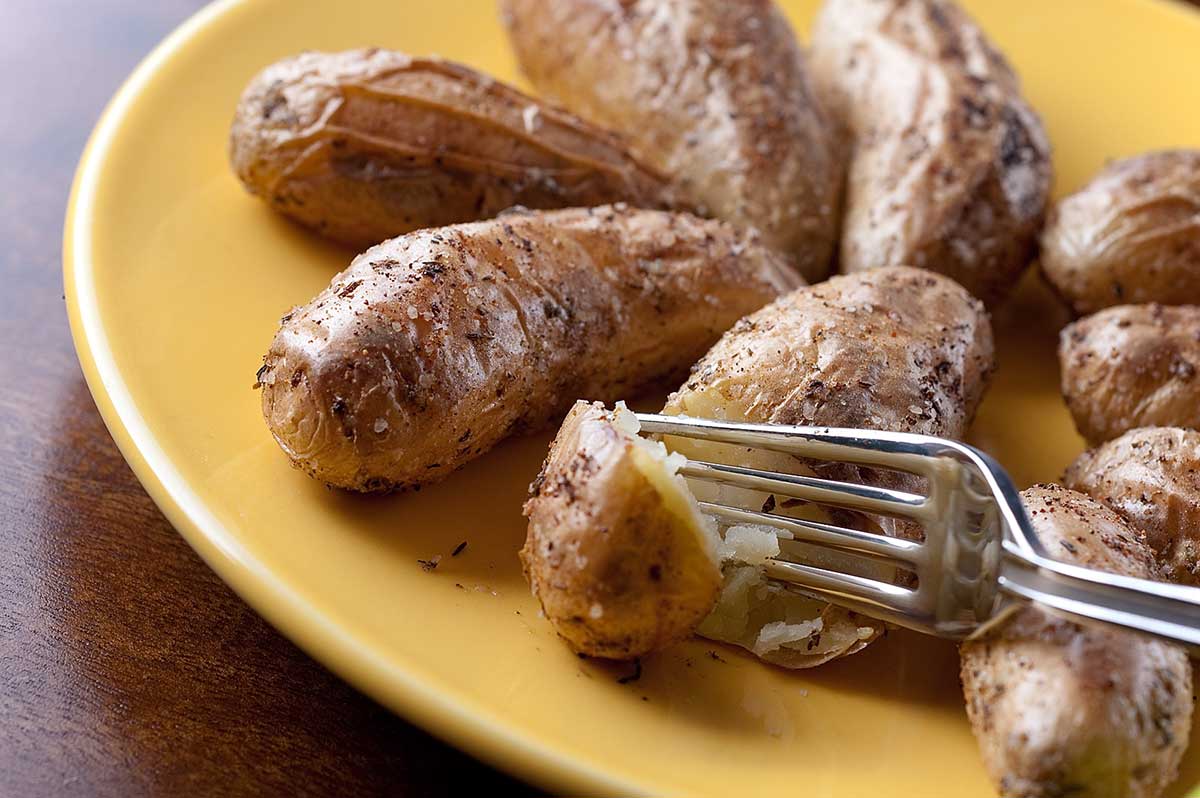 Herb Roasted Fingerling Potatoes
Herb Roasted Fingerling Potatoes are perfectly seasoned and crispy on the outside. Melt in your mouth creamy on the inside. 
I am a fan of all things potatoes. Give them to me mashed. Give them to me fried and covered in garlic. I love potato salad potato salad, potato chips and of course twice baked. Like I said, anyway you can give me potatoes, I'm going to love them. But I especially love roasted potatoes.
I remember the very first time that I encountered fingerling potatoes on a menu. Ryan and I were celebrating our 3 year anniversary so I was the ripe old age of 18 and I still hadn't branched out on what I would eat. I liked potatoes as tater tots, french fries and mashed. I had no idea what fingerling potatoes were. The finger part made me think that it was just a fancy word for french fries so I ordered the meal that came with them on the side. I was wrong. They only have two things in common with french fries. One, they are potatoes. Two, they are absolutely delicious.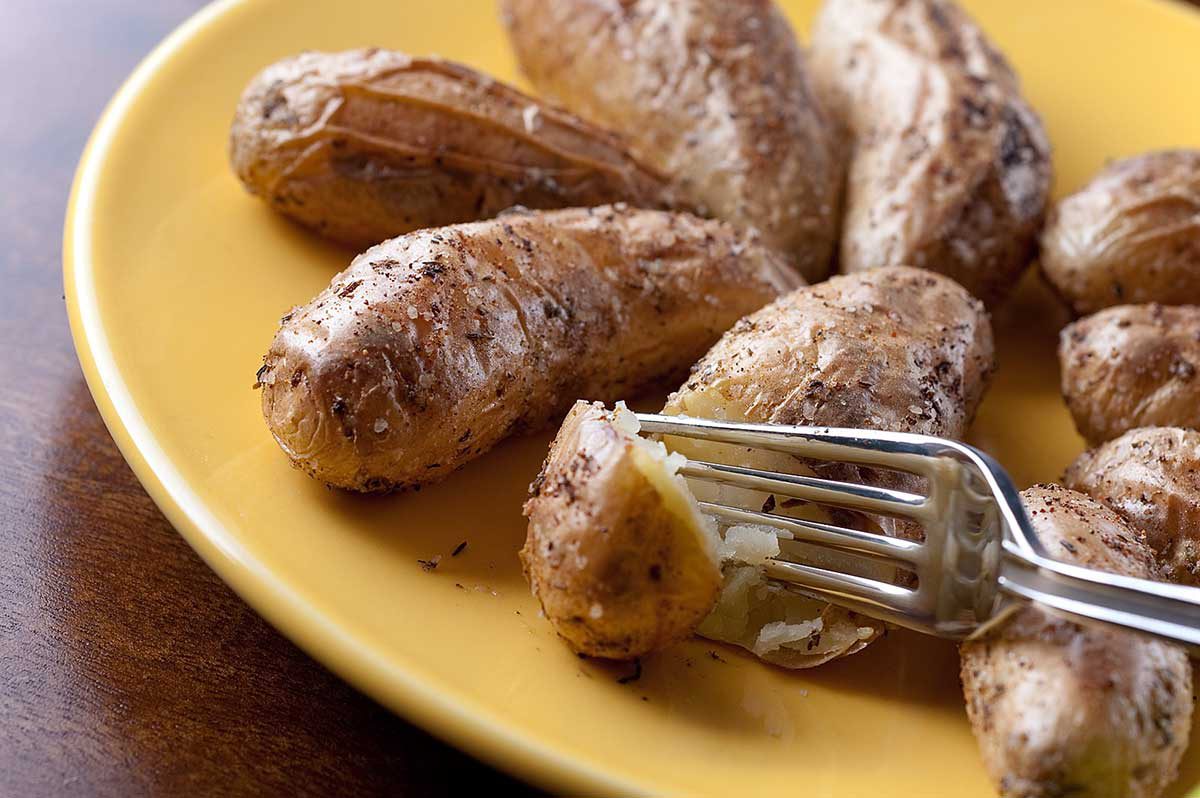 What are fingerling potatoes?
Fingerling potatoes, if you're unsure of what they are, are small potatoes that have a knobby almost finger-like appearance. You do not need to peel fingerling potatoes. In fact, the thin skin on fingerling potatoes adds to their crispiness when roasted. The size makes fingerling potatoes perfect for use in dishes like potato salad where you need a small potato. But since potato salad season is pretty much behind us, I decided to try something a little different and roast these fingerling potatoes. The skin on them is so thin and the inside so creamy that roasting them at a high temperature gives you crispy perfectly seasoned potatoes on the outside and creamy, melt in your mouth potatoes on the inside.
If you, like me, can't get enough of roasted potatoes. You'll also want to check out my recipe for simple roasted red potatoes. They make a great side dish!
Herb Roasted Fingerling Potatoes Recipe
Ingredients:
1 1/2 pounds fingerling potatoes
2 tablespoons olive oil
1 teaspoon kosher salt
1/2 teaspoon dried sage
1/2 teaspoon dried thyme
1/2 teaspoon black pepper
non-stick spray
Instructions
1
Preheat oven to 450 degrees.

3
In a bowl combine remaining ingredients. Add potatoes to mixture and toss to coat completely.

4
Spray a baking sheet with non-stick spray. Place potatoes on prepared baking sheet and bake for 30 minutes or until the skin is crispy and the potato is tender. Serve.