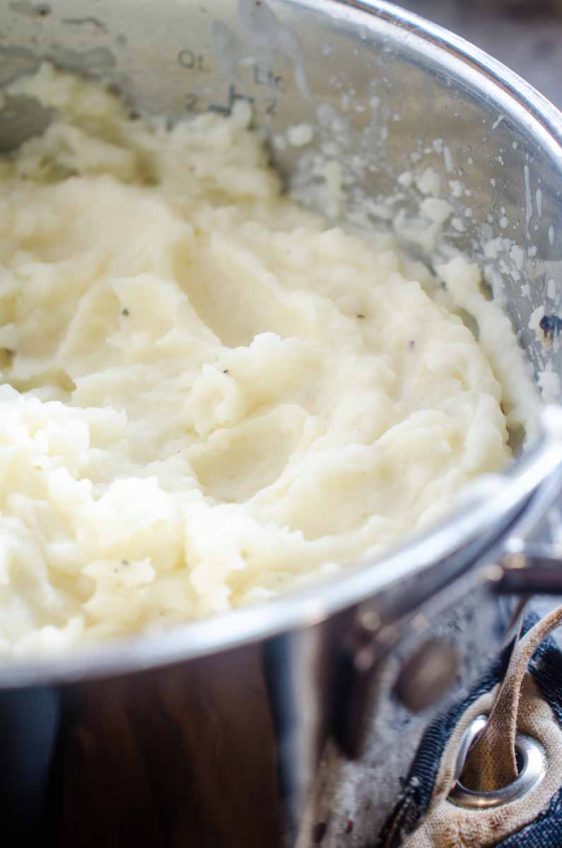 Homemade Mashed Potatoes
Easy Creamy Mashed Potatoes are a must have in any kitchen arsenal. This mashed potatoes recipe requires just 3 ingredients and gives you the creamiest, dreamiest mashed potatoes.
For those of you that don't know,  I am a HUGE mashed potato fan. I could seriously eat them for breakfast, lunch and dinner. When I was a kid, instead of reaching for cookies or potato chips when I wanted a snack, my best friend and I would make mashed potatoes and gravy. Back then we were making boxed mashed potatoes and a packet of gravy.
Now that I have grown up a bit I forgo the box and prefer to make my own. This creamy mashed potatoes recipe is the result.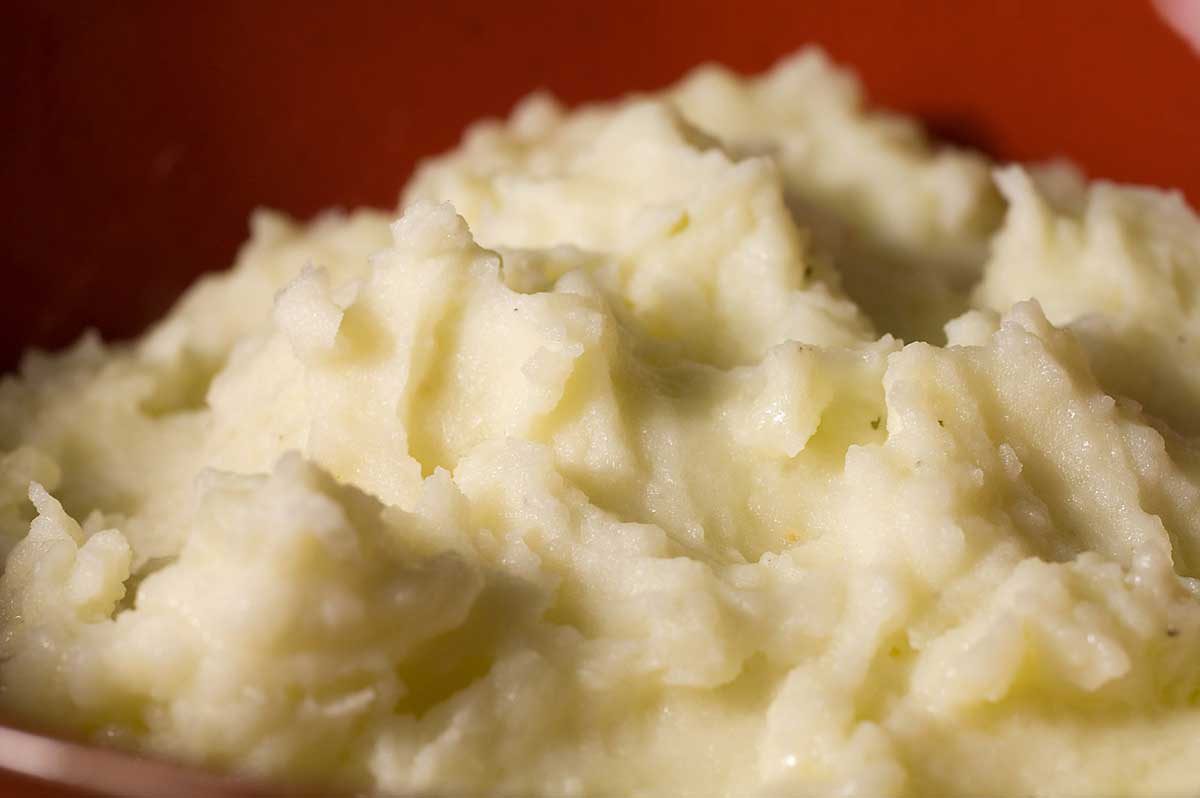 How do you make creamy mashed potatoes?
Ahhh yes, the age old question. I mean, when it comes to Thanksgiving dinner, Christmas dinner or around here, Wednesday, perfect potatoes are essential.
If you are looking for some tips, I've got a few that work well for me:
Tip #1: The potato. When there are so many types of potatoes what should you use? When you're making traditional mashed potatoes, russet potatoes are the best to use, in my opinion. The high starch content makes them excellent for mashing. You also want to cut them into uniform pieces so that they all cook together. Adding them to cold water as you chop all the potatoes helps keep them from browning.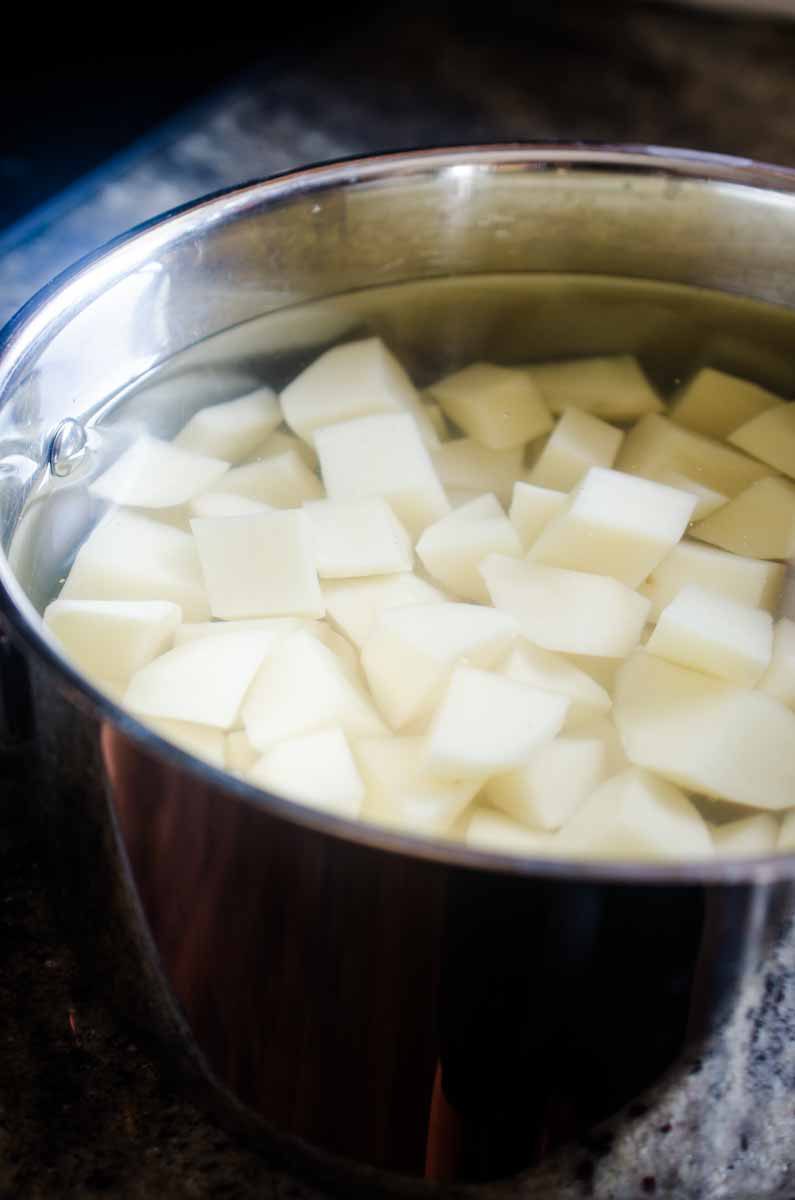 Tip #2: Simple. The perfect potatoes have a few simple ingredients: potatoes, half and half (or cream), butter, salt and pepper.
Tip #3: DON'T BE AFRAID OF BUTTER. When you are making this recipe butter is your friend. And I'm talking real butter. Not margarine. BUTTER. Salted if you have it but unsalted will do.
Tip #4: The consistency. To get the creamiest potatoes you'll want to use a handheld mixer. Using one will give you a smooth, creamy texture. If your idea of perfect potatoes are a little chunkier, simply use a potato masher. Both are great options.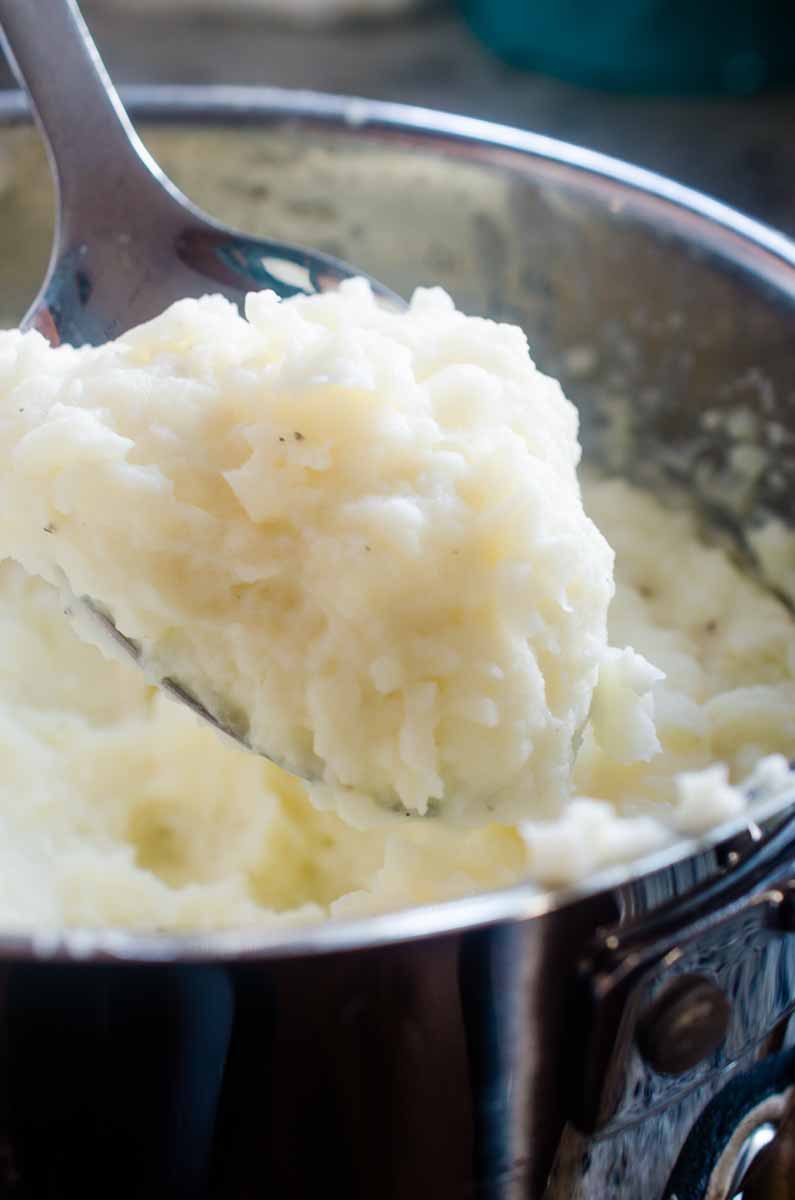 As mentioned in tip #2. I use simple ingredients for this mashed potato recipe. real butter, half and half and salt and pepper. And for me, I prefer creamier potatoes so this recipe calls for using a hand mixer to whip the potatoes until they are creamy and smooth. Try it at least once, you won't regret it.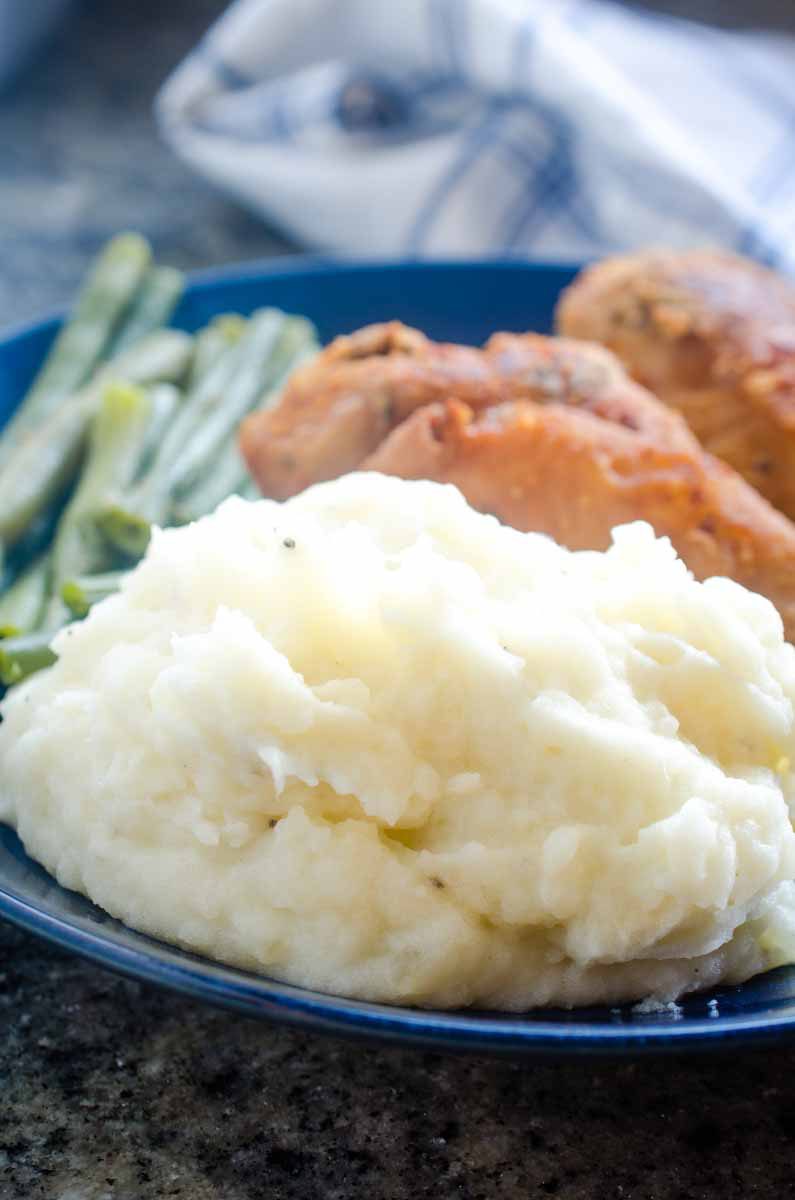 If you are looking for gravy to top this creamy deliciousness, my recipe for homemade gravy is perfection.  Or even better, make yourself some buttermilk fried chicken with pan gravy  or meatloaf with mushroom gravy to serve with these.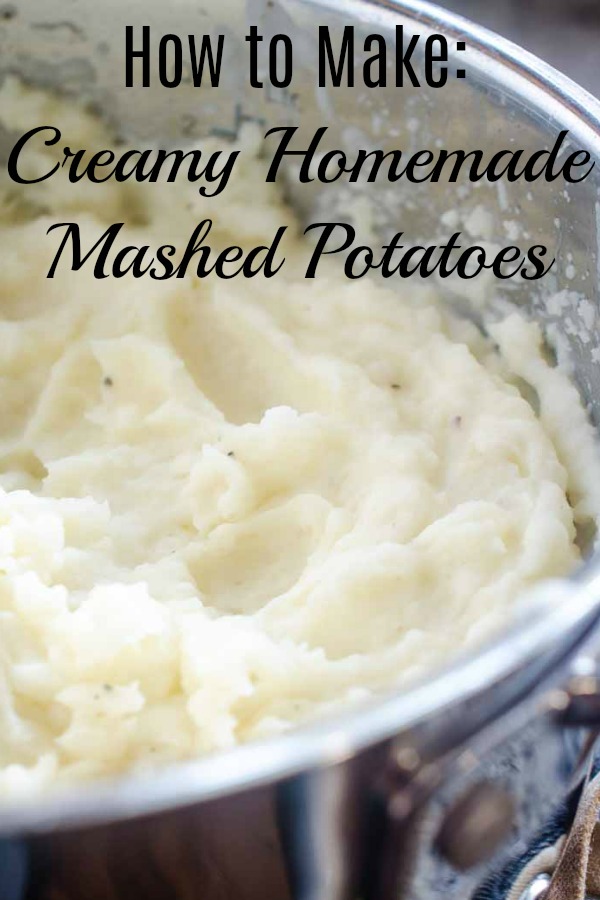 If you're looking for a variation on this classic, try mashed roasted garlic mashed red potatoes.
Note: Post originally posted in 2009. Updated with new photos 2018.
Homemade Mashed Potatoes Recipe
Ingredients:
2 pounds russet potatoes (about 5 potatoes), peeled and cut into cubes
3 tablespoons butter
1/2 cup half and half
salt and pepper to taste
Instructions
1
In a large saucepan, add enough water to cover the potatoes. Boil potatoes until a fork can be inserted and removed easily. Strain.

2
Return the potatoes to the pan or a mixing bowl. Add the butter, half and half and salt and pepper. Whip with a hand held mixer until smooth about 2 minutes.
Notes
I know, you dont think that it could possibly be that easy to make the creamiest, yummiest mashed potatoes ever, but trust me, these mashed potatoes are so good that I didn't even need gravy. Enjoy!
Nutrition information
Amount per serving: 4 servings
Calories: 299 , Total Fat: 12.4g , Saturated Fat: 7.7g , Cholesterol: 34mg , Sodium: 90mg , Carbohydrates: 43.2g , Fiber: 6.4g , Sugar: 3.1g , Protein: 5.5g