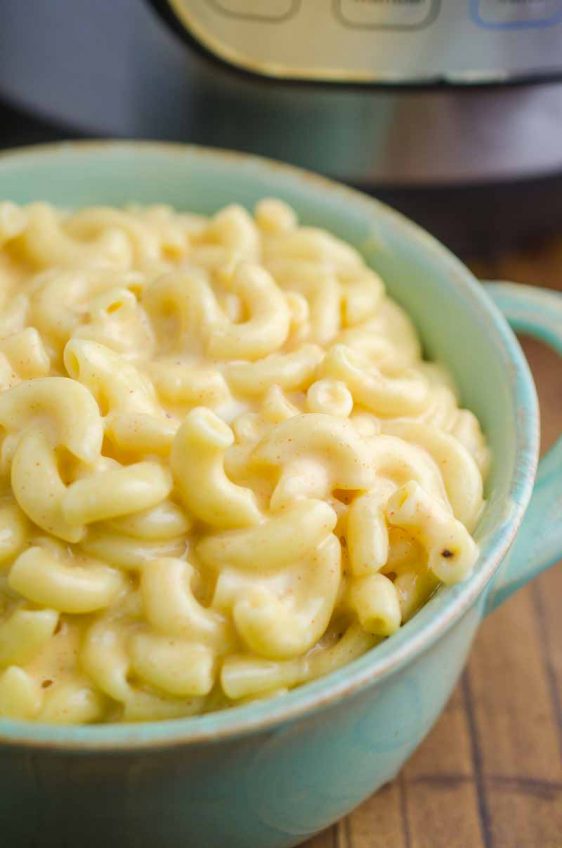 Instant Pot Mac and Cheese
Homemade Mac and cheese has never been creamier or easier! Instant Pot Mac and Cheese will be your new favorite way to get your cheesy on.
In the little over a year that I have had my Instant Pot, I have tried many different recipes. When I first started using it, I just used it to make brown rice. It takes a lot less time to make brown rice in the Instant Pot than on the stove. I also love to make hard boiled eggs , Risotto is crazy easy and Instant Pot Potatoes are a favorite side dish.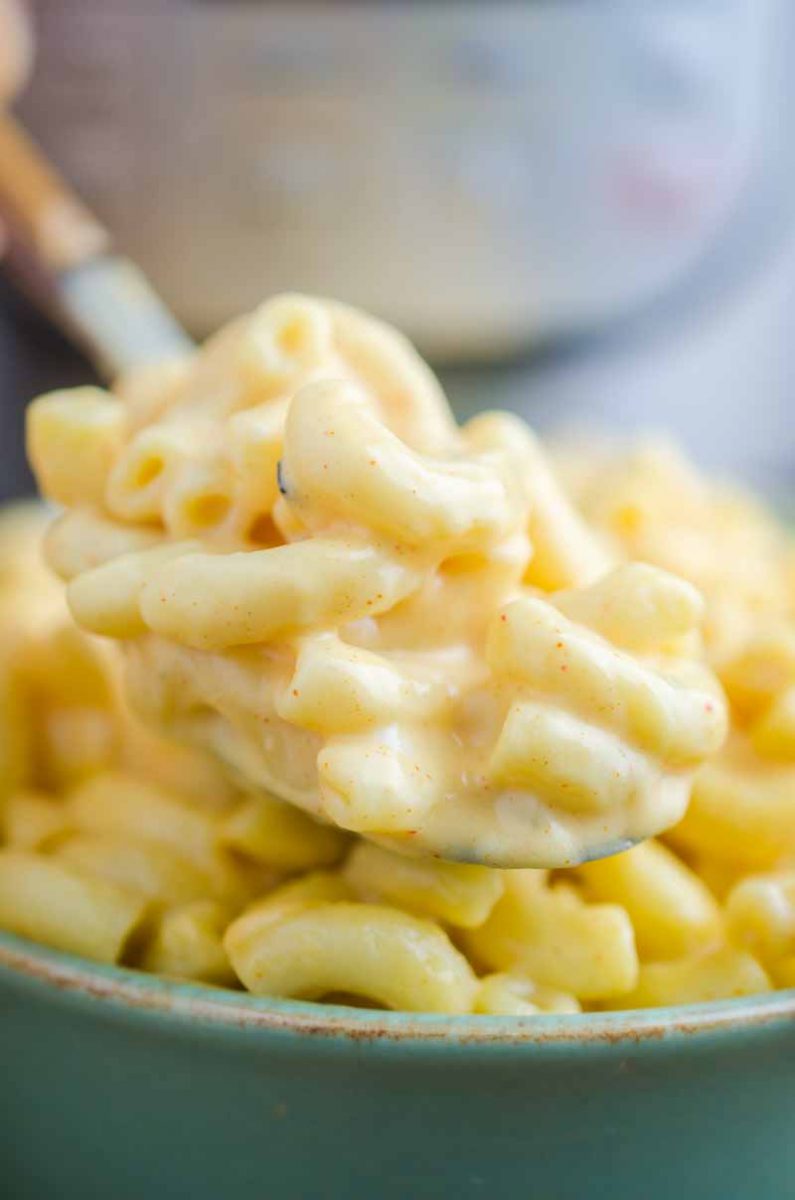 Recently, I've seen a lot of posts from people making macaroni and cheese in the pressure cooker so I decided to give it a go. And friends, I am not looking back.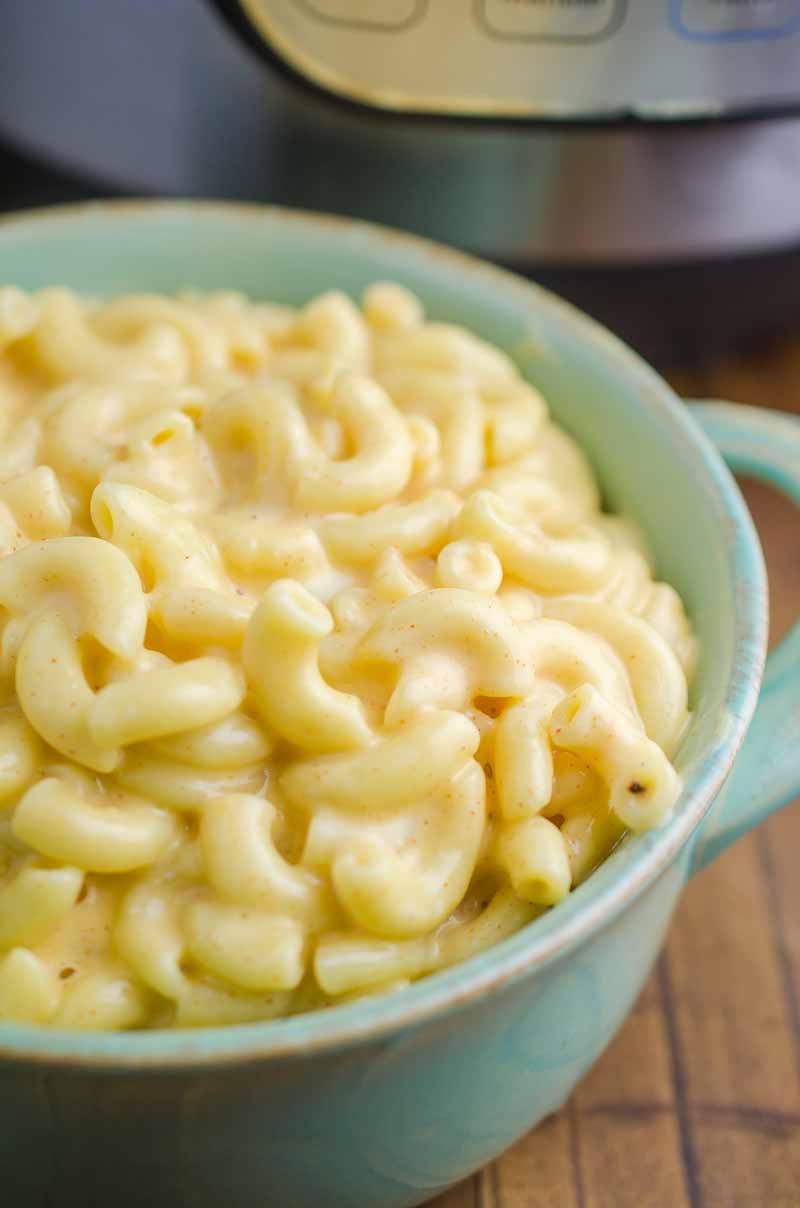 Instant Pot Mac and Cheese is SO creamy and so incredibly easy to make.
WHAT YOU NEED:
To make Instant Pot Mac and Cheese you need less than 10 ingredients (not counting water and salt and pepper) and about 15 minutes.
Elbow Macaroni: It's traditional in mac and cheese but you can also use shells!
Evaporated Milk: Evaporated milk has had half of the water removed. It is creamier than regular milk making it fab for use in mac and cheese.
Sharp Cheddar Cheese: Sharp cheddar cheese has more of a cheddar flavor that medium cheddar so it won't get lost in the cheese sauce.
Mozzarella Cheese: Helps give this mac and cheese it's gooey cheesiness.
Fontina Cheese: Another great melty cheese, fontina is a great addition to macaroni and cheese. If you cannot find it you can substitute other mild, melty cheeses like provolone, gruyere or gouda.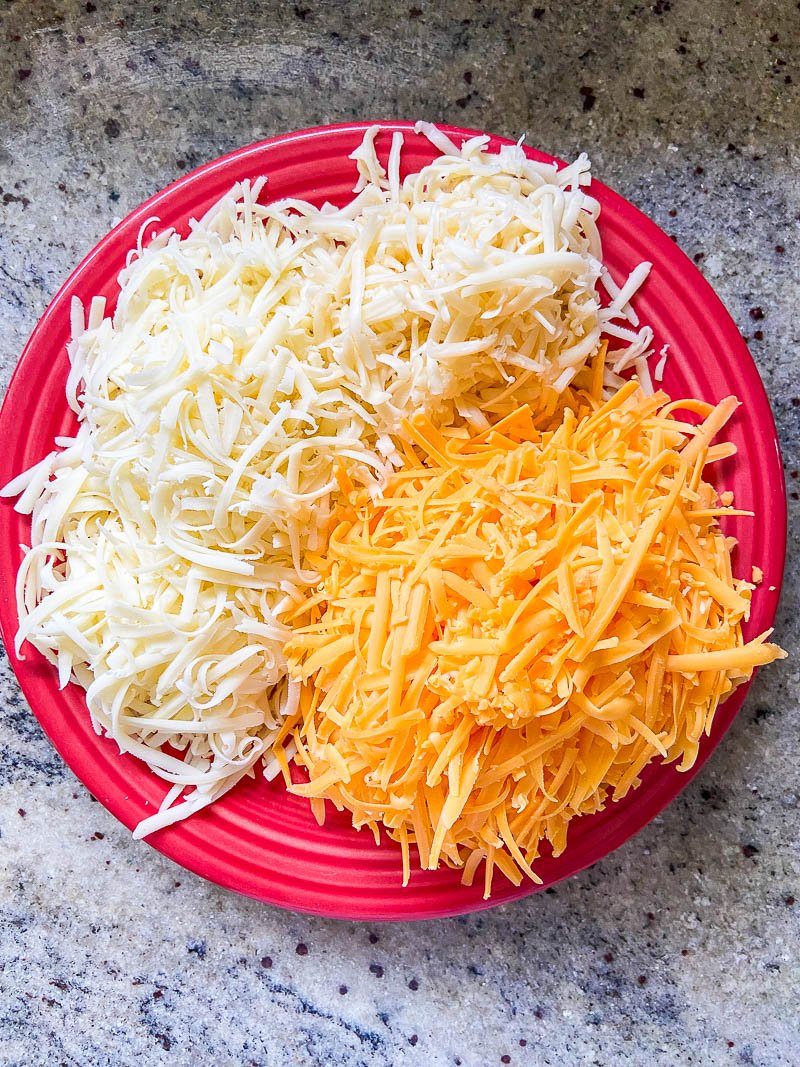 Butter: Makes this mac and cheese just a bit creamier and richer.
Ground Mustard Powder: In addition to adding flavor, mustard also works as an emulsifier and helps make the sauce creamier.
Paprika: Adds a smoky flavor and color.
Granulated Garlic: Just a hint of garlic flavor! You can also substitute garlic powder.
How Do You Make it: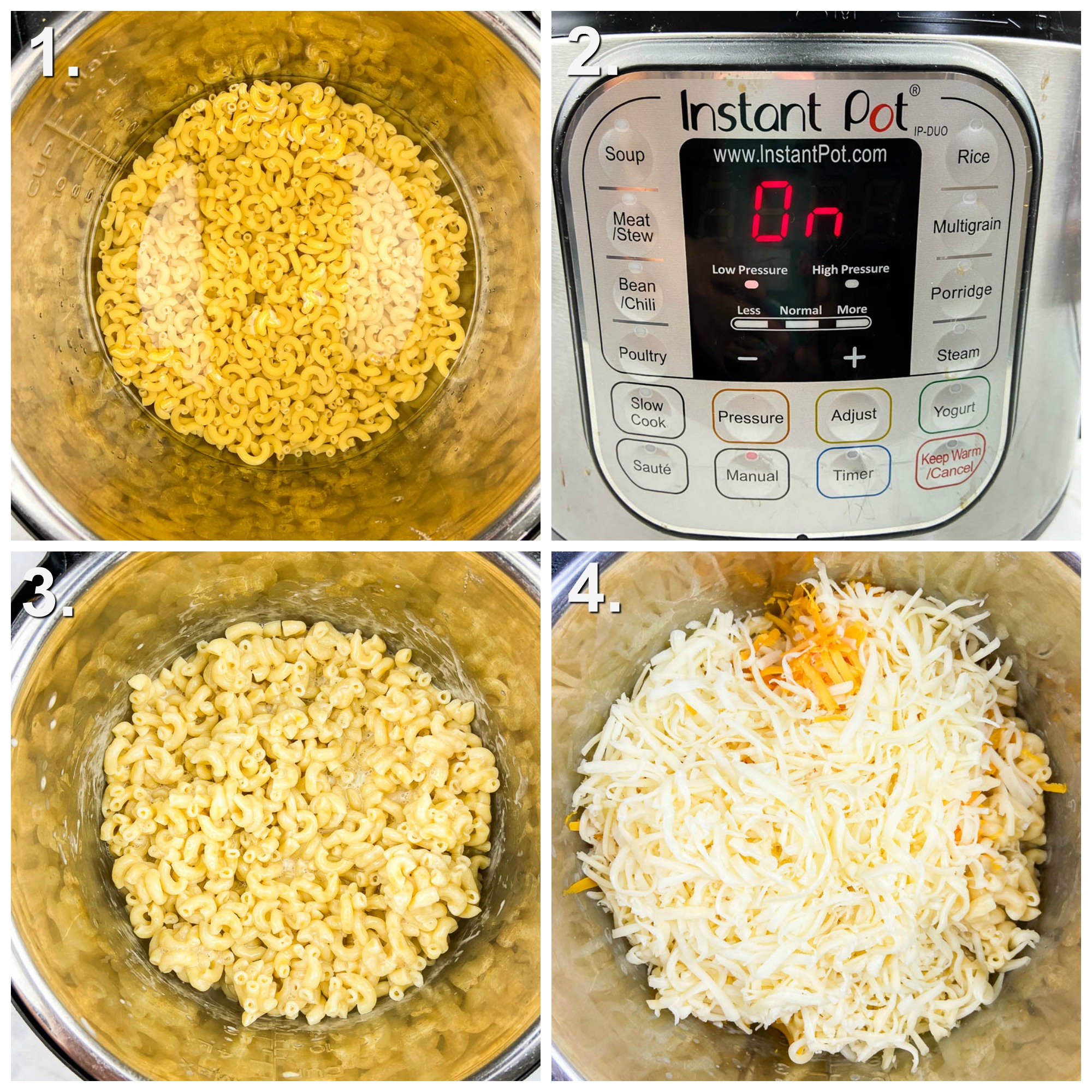 When I usually make macaroni and cheese, I make a roux with butter and flour then slowly whisk in milk. Finally I stir in the cheese until it melts. And, don't get me wrong, macaroni and cheese this way is fabulous too. But it takes a bit more time. With Instant Pot Mac and Cheese, you cook the pasta in the Instant Pot then stir in evaporated milk, 3 different cheeses and seasonings. Then BAM! The creamiest mac and cheese you've ever had.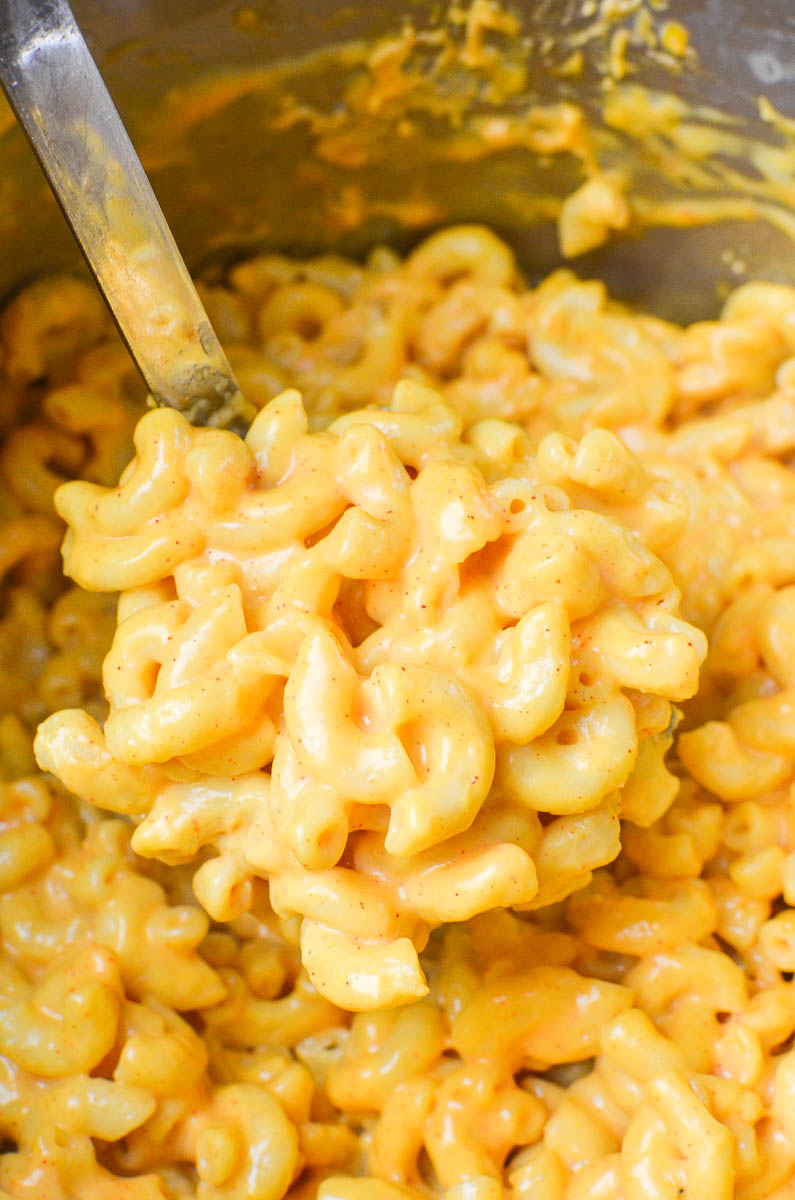 Looking for more Instant Pot Recipes? I've got you covered!
If you love this Macaroni and Cheese Recipe, you'll love these other variations!
Roasted Garlic and Thyme Mac n' Cheese
Loaded Mac and Cheese from Lemon Tree Dwelling
Note: This recipe was originally posted in 2018. It was updated with new step by step photos, tips, a video and nutrition facts in 2020.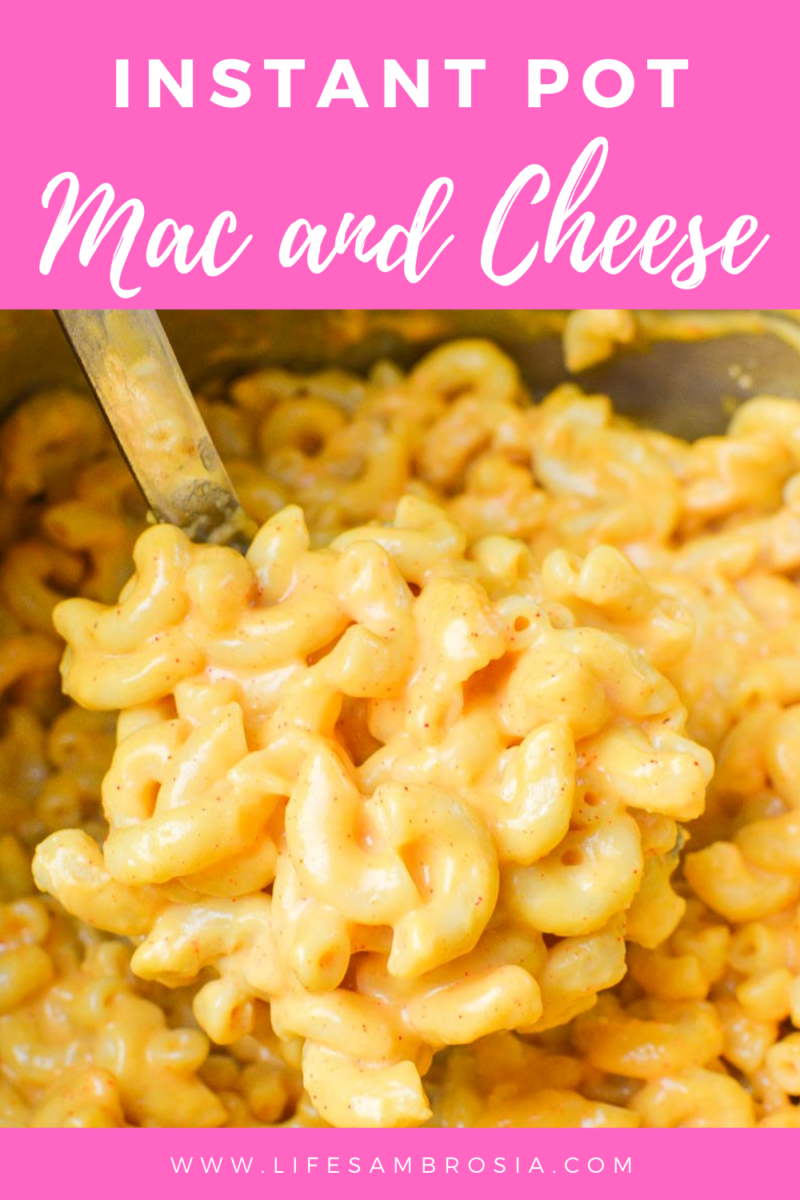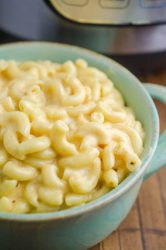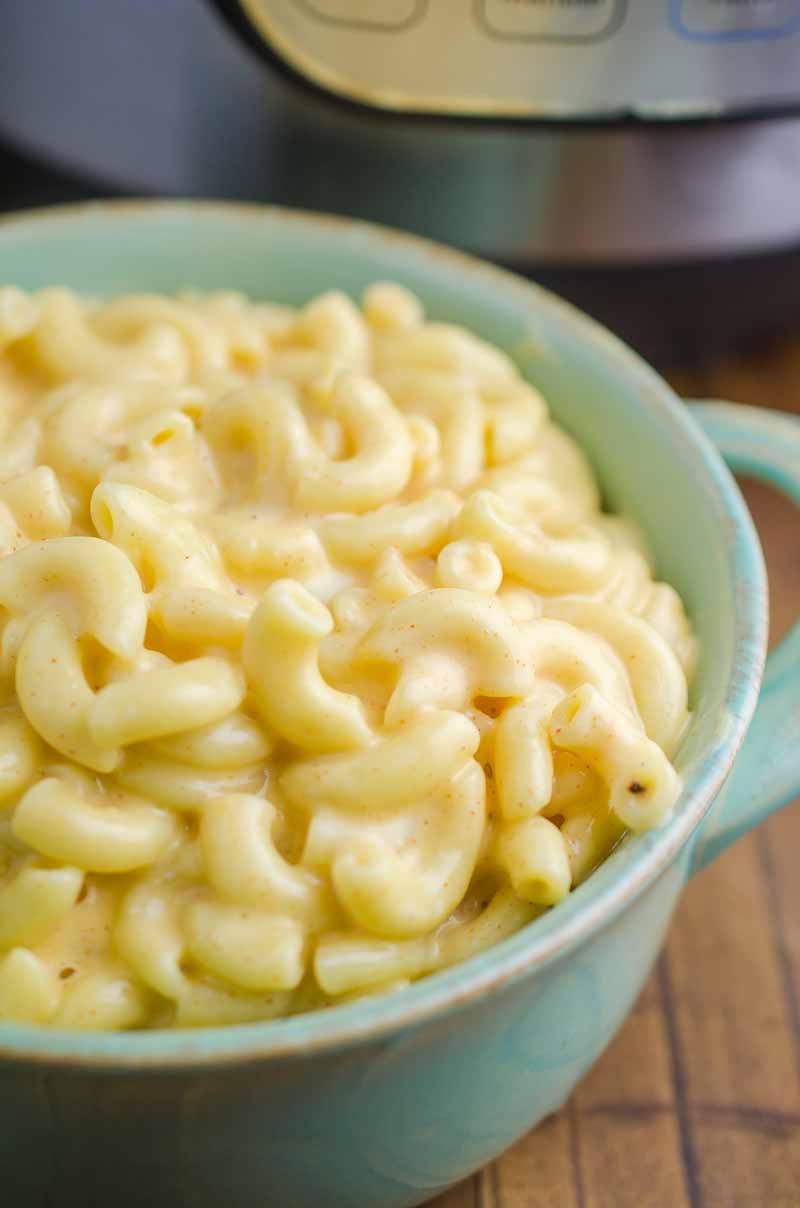 Instant Pot Mac and Cheese
Homemade Mac and cheese has never been creamier or easier! Instant Pot Mac and cheese will be your new favorite way to get your cheesy on. 
Ingredients:
16

ounces

dried elbow noodles

4

cups

water

12

ounces

evaporated milk

2

tablespoons

butter

optional

8

ounces

shredded sharp cheddar cheese

2

cups

shredded mozzarella cheese

1

cup

shredded fontina cheese

1

teaspoon

ground mustard powder

1

teaspoon

paprika

1/2

teaspoon

granulated garlic

salt and pepper
Place dry elbow noodles and water in the instant pot (or other pressure cooker). Cook on high for 4 minutes. Do a manual release. There shouldn't be excess water but if there is a bit you can strain it.

Stir in evaporated milk. Add butter in, if using, and stir until melted.

Stir in sharp cheddar cheese, mozzarella and fontina until melted. Stir in mustard, paprika and granulated garlic. Season to taste with salt and pepper. Serve immediately.
Nutrition facts for estimation purposes only.
Calories:
644
kcal
Carbohydrates:
62.5
g
Protein:
30.1
g
Fat:
29.3
g
Saturated Fat:
17.5
g
Cholesterol:
92
mg
Sodium:
528
mg
Fiber:
2.9
g
Sugar:
9
g
Keywords:
instant pot, Macaroni and cheese, pressure cooker