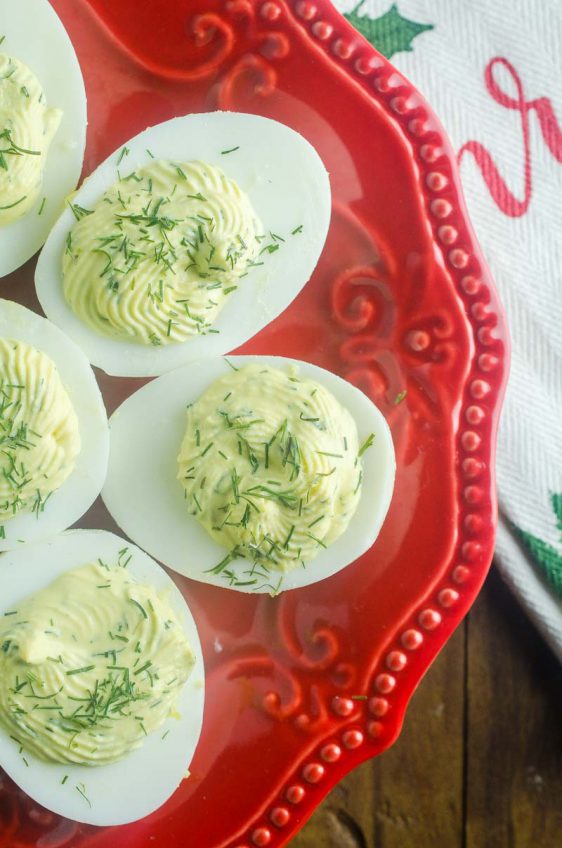 Herbed Deviled Eggs
Herbed Deviled Eggs are an herby twist on a classic. With chives, dill and sour cream the creamy filling makes these irresistible. 
With Thanksgiving preparation well underway, I wanted to give one more recipe just in time for the big day: Herbed Deviled Eggs.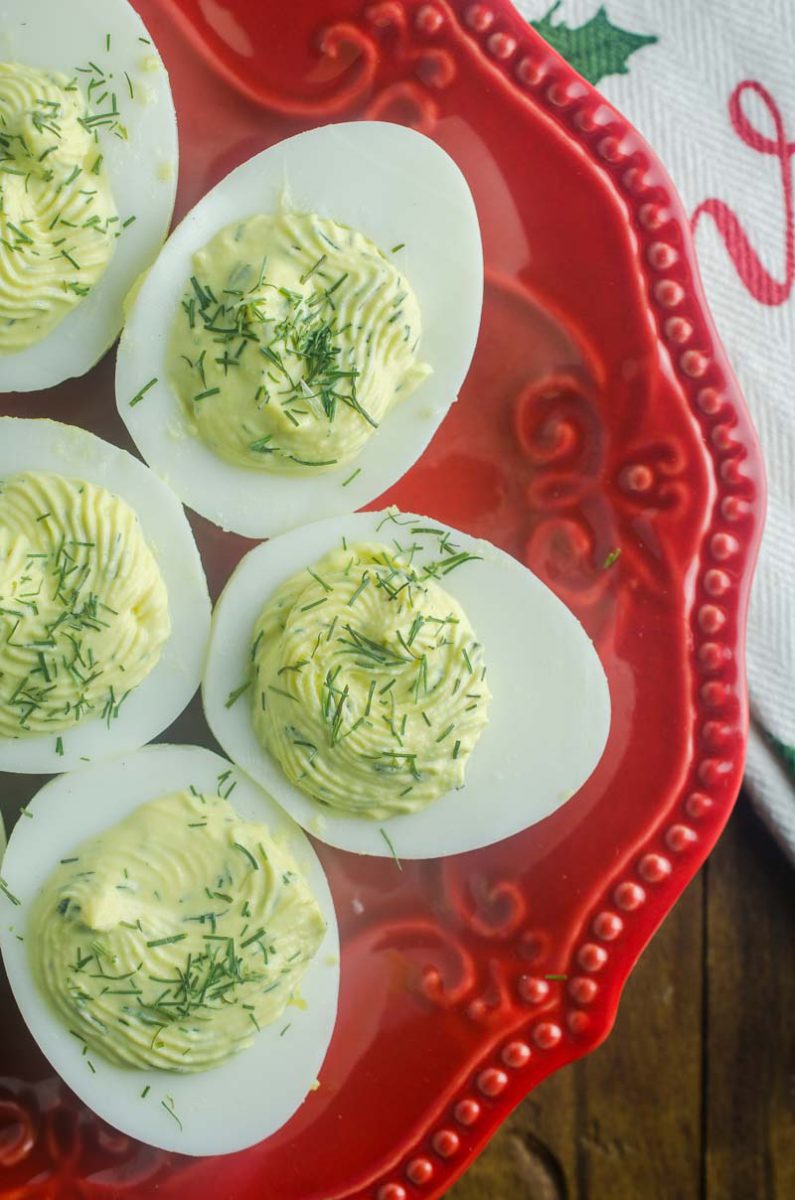 If you are finding yourself in need of a last minute appetizer for your holiday party, deviled eggs are a great choice. They are beyond easy to make and lend themselves to so many different variations.
Deviled eggs are always a favorite around our home. Growing up the dips and the deviled eggs is where I always would station myself on Thanksgiving day. Growing up we ate traditional deviled eggs and over the years I've developed a few more variations. Herbed Deviled Eggs are my latest creation and I'm kind of obsessed.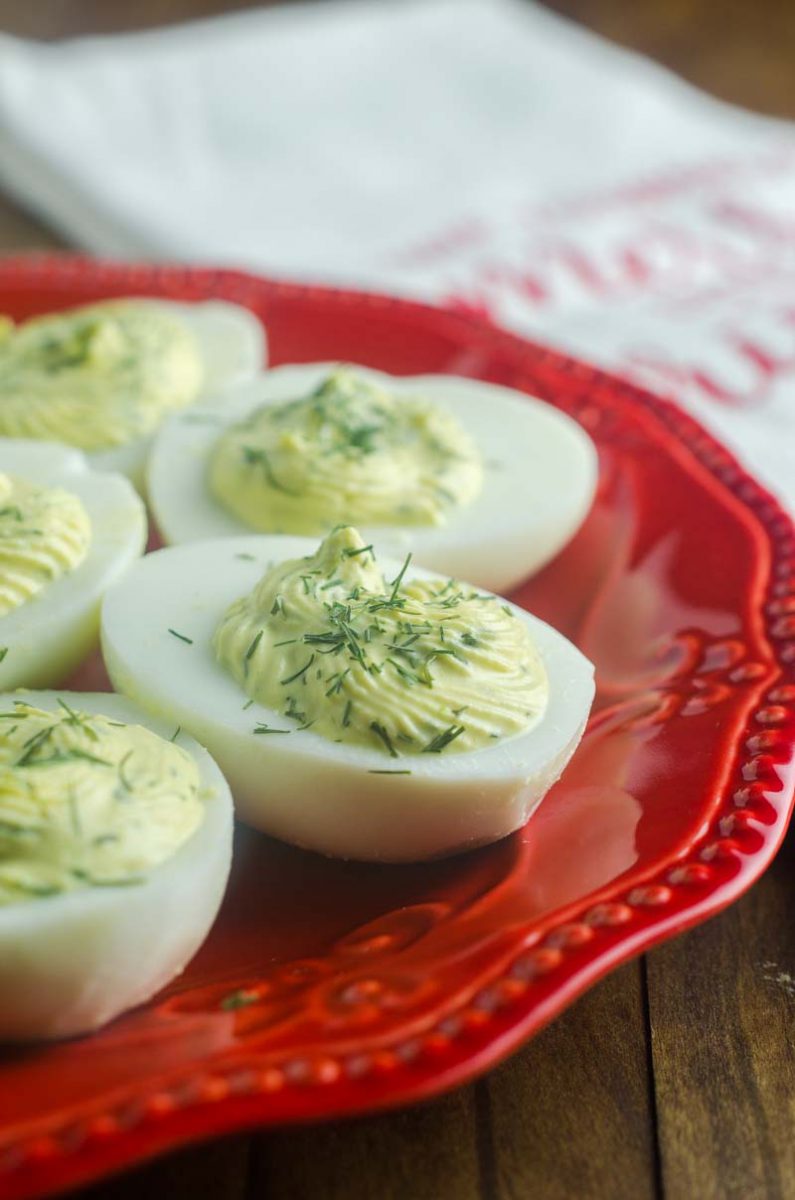 I always love the flavor of dill. It's one of my favorite herbs. Adding it, along with chives, to these deviled eggs was a pretty good idea if I don't say so myself. You could use fresh dill in this recipe if you have access to it. I used freeze dried dill and it worked perfectly. It gave just enough dill flavor to make these deviled eggs pop.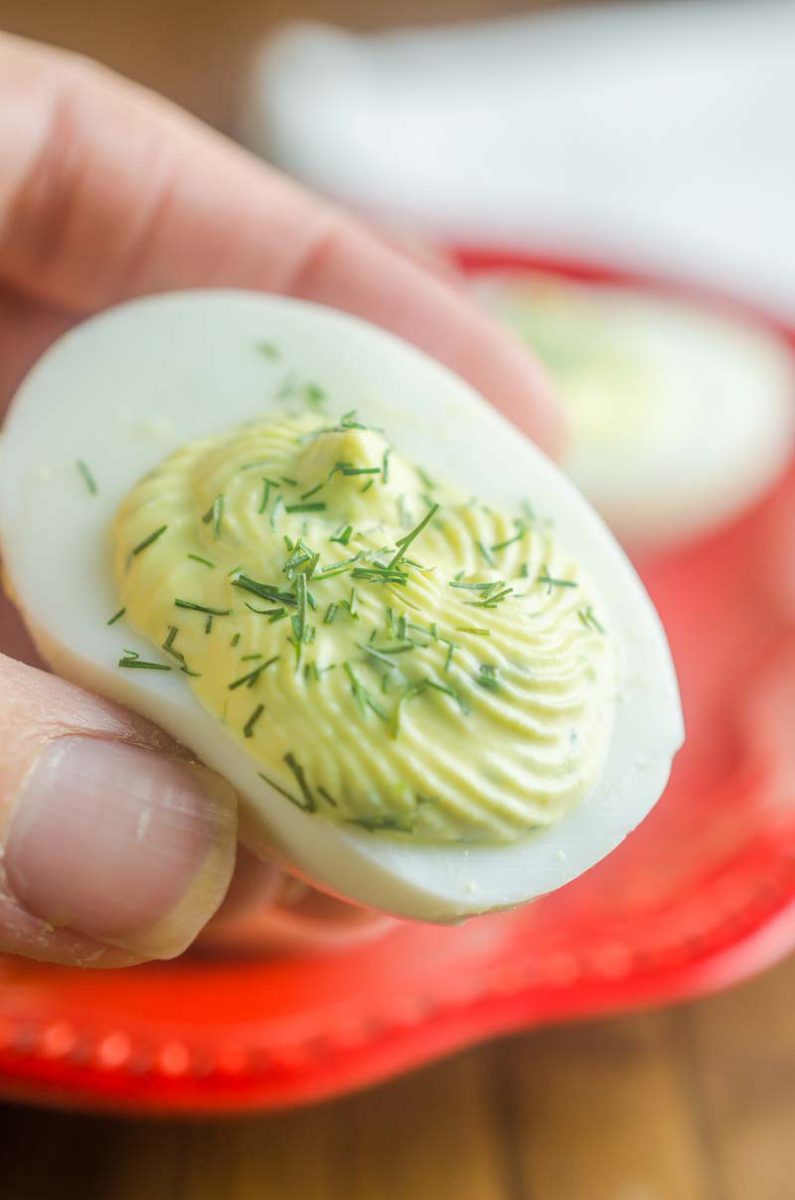 One of my biggest challenges when making deviled eggs is peeling the hardboiled egg. For the longest time I would end up with half broken eggs. That is until I started making hard boiled eggs in the Instant Pot. Seriously, it is the secret to peeling hard boiled eggs, my eggs have never peeled better. If you have an instant pot you have GOT to try making eggs in it. If not, you could also help yourself in the peeling department by using older eggs since they tend to peel easier than super fresh ones.
However you go about getting your hardboiled eggs, make sure you make these Herbed Deviled Eggs soon!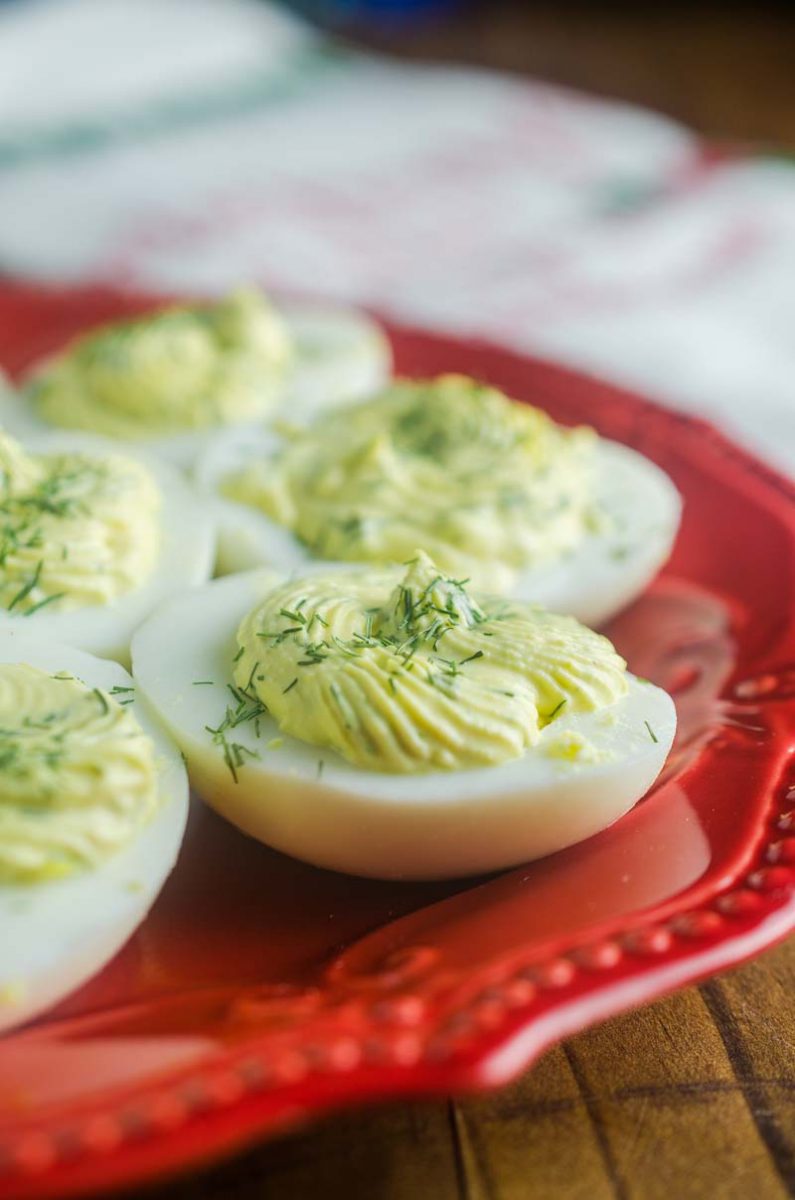 Herbed Deviled Eggs Recipe
Ingredients:
6 hard boiled eggs
1 1/2 teaspoons dill
1 1/2 teaspoons chives
2 teaspoons yellow mustard
2 tablespoons mayonnaise
2 tablespoons sour cream
salt and pepper
Instructions
1
Peel eggs and cut in-half lengthwise.

2
Scoop all yolks into a bowl and mash with a fork. Combine remaining ingredients together in bowl. Season to taste with salt and pepper.

3
Use a spoon or piping bag to fill each half of an egg with mixture. Top with a sprinkle of dill.