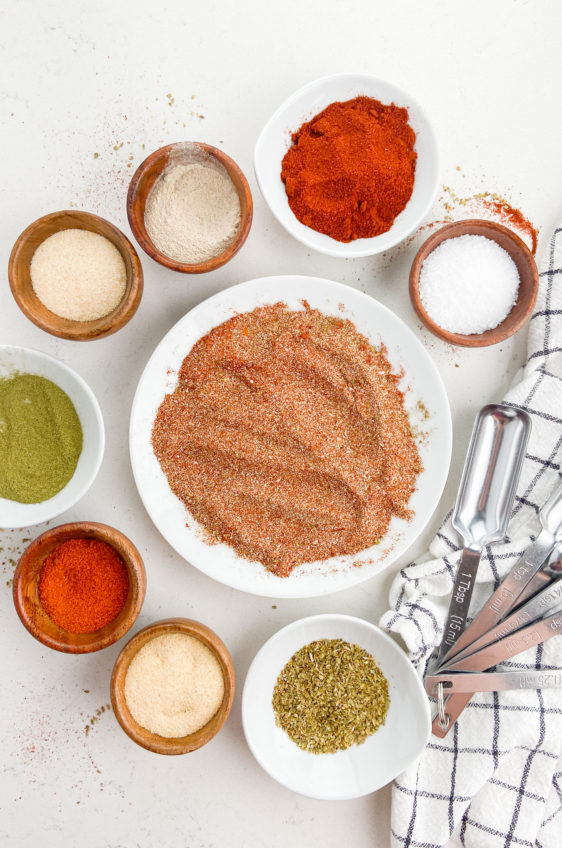 Homemade Blackening Seasoning
Jump to Recipe
Blackening Seasoning is a smoky blend of herbs and seasonings. Not too spicy and full of flavor it is great on chicken, fish, shrimp and more.
You guys! Have you ever eaten blackened fish or shrimp or chicken? We recently had THE best blackened fish on our vacation in Hawaii. The whole family agreed that it is now our new favorite way to enjoy fish.
Of course, I set out to make it as soon as we got home. The first part to tackle was the seasoning blend. Sure, you can buy blackening seasoning, but you might just have all the seasonings in your pantry to whip some up right now.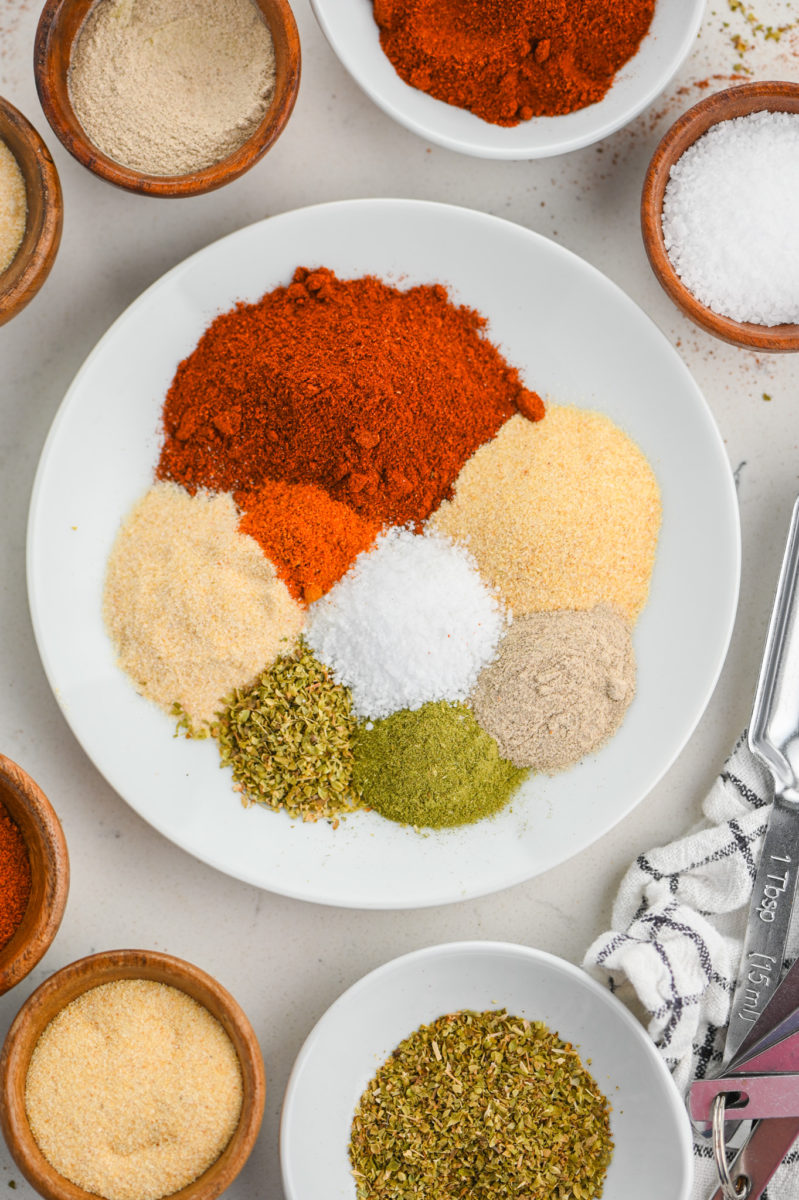 Making your own homemade seasoning blends is one of my favorite things to do in the kitchen. I love homemade seasoning mixes because they are easy to make. You can make them your own by adding as little or as much of seasonings as you want. Take this Homemade Blackening Seasoning for example. You can make it as spicy or as mild as you like but just tweaking the amount of cayenne pepper a little bit.
Let's talk a little bit more about all of the herbs and seasonings that go into it:
Blackening Seasoning Ingredients: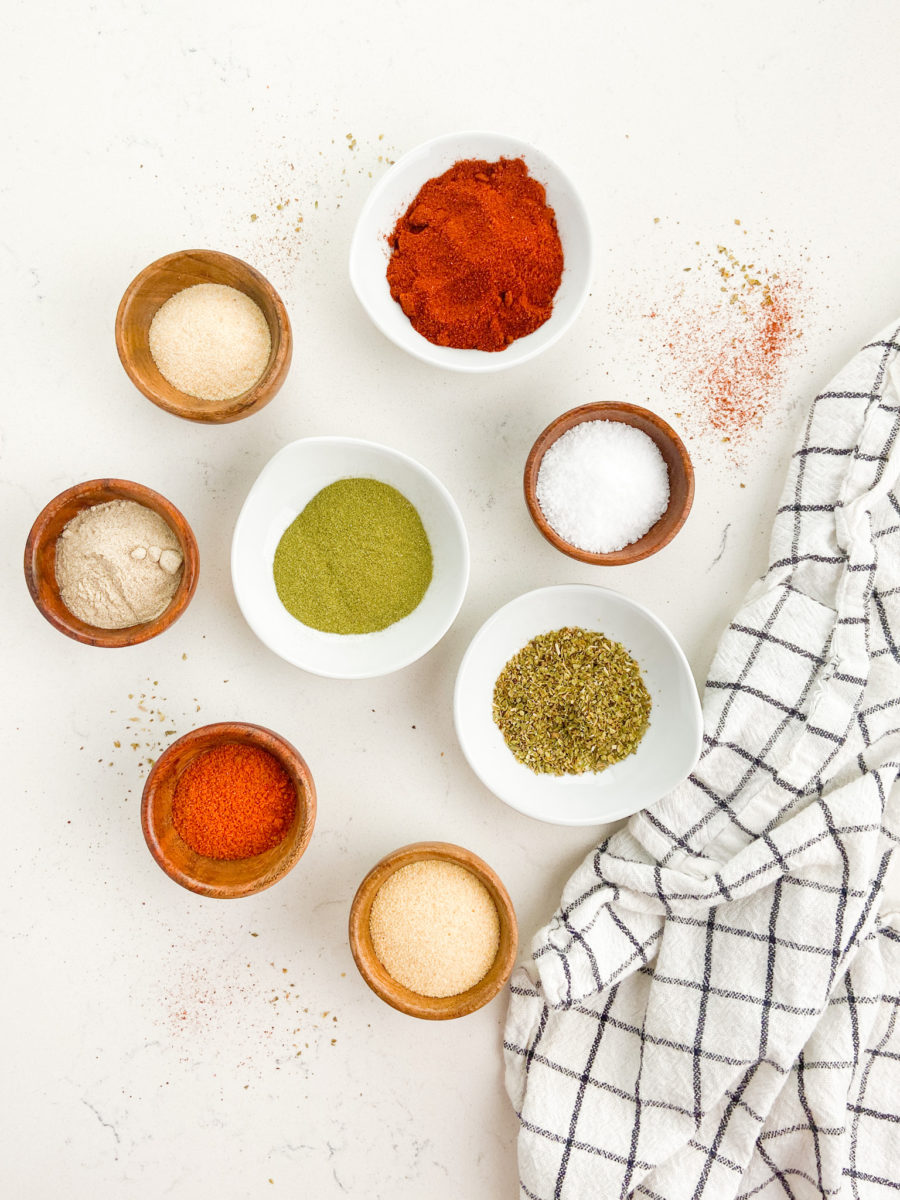 PAPRIKA: This is going to be the bulk of the blend. It adds color and the smoky flavor that is characteristic of blackened seasonings.
GRANULATED GARLIC: You can also use garlic powder. If you use garlic salt, omit the additional salt in the recipe.
ONION POWDER
GROUND THYME: Ground thyme is going to have a stronger taste than dried thyme.
OREGANO: Because we are making a shelf stable seasoning blend, make sure you use dried oregano vs. fresh.
WHITE PEPPER: Is actually a bit spicier than black pepper but has fewer flavor notes.
SALT: I like to use kosher for this because it adds texture.
CAYENNE PEPPER: This is going to add heat so feel free to use as little or as much as you like.
How to make Blackened Seasoning:
Remember when I said above that making your own seasoning blend is easy? I wasn't kidding! All you need to do is combine all of the herbs and seasonings together and you're good to go!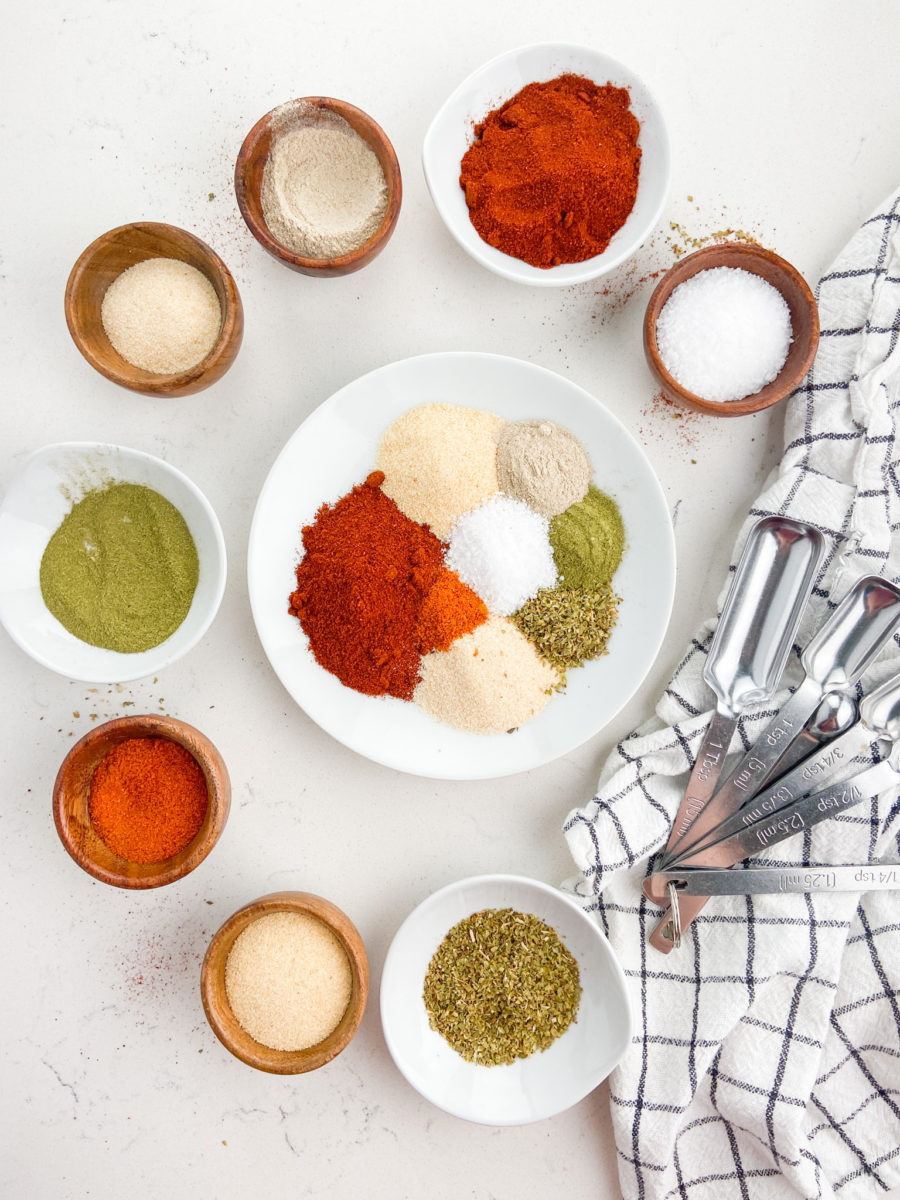 Storing Homemade Seasoning:
To ensure the best flavor of the seasoning blend, store your blackening seasoning in clean, airtight jars away from heat.
Recipe FAQ:
What is the difference between blackened seasoning and cajun seasoning?
While both hail from Louisiana, and are full of flavor, Cajun seasoning is a bit spicier than blackened.
What makes food blackened?
Blackened food isn't "burnt". Instead it is a cooking technique where the protein ( or other ingredient) is dipped in butter and then coated in blackening seasoning. It is then cooked in a hot cast iron skillet until it gets the characteristically dark color.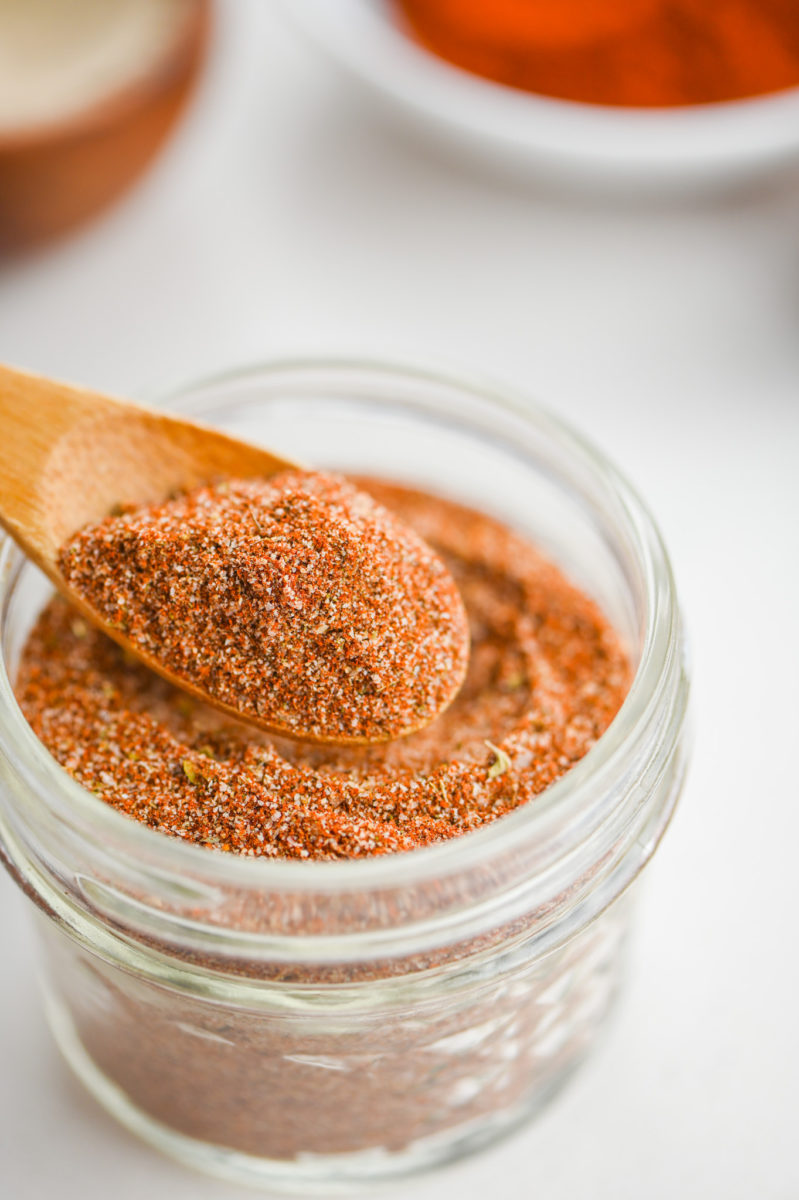 If you love making your own seasoning blends too, you've got to try these:
DIY Cajun Seasoning like blackening seasoning but a bit more of a kick!
Homemade Curry Powder a savory spice blend that is fabulous in soups, rice, vegetable and chicken dishes.
Taco Seasoning perfect for taco night!
Homemade Steak Seasoning this will have your steaks tasting better than a steakhouse!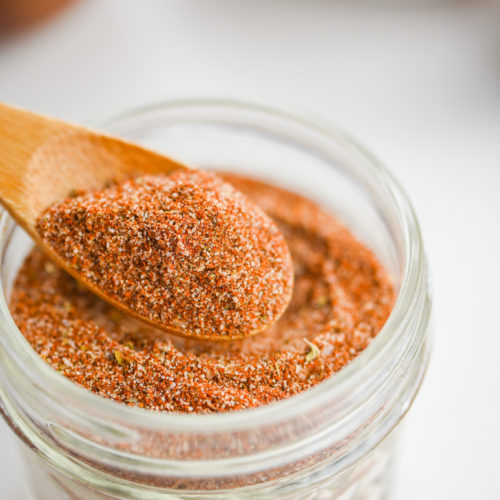 Blackening Seasoning
Blackening Seasoning is a smoky blend of herbs and seasonings. Not too spicy and full of flavor it is great on chicken, fish and shrimp.
2

tablespoons

smoked paprika

1

tablespoon

granulated garlic

1

tablespoon

onion powder

2

teaspoons

dried oregano

2

teaspoons

salt

1

teaspoon

ground thyme

1

teaspoon

ground white pepper

1/4

teaspoon

cayenne pepper
Place all ingredients in a bowl. Whisk until combined. Store in a clean, airtight container.
Nutrition information for estimation purposes only. 
Serving:
1
teaspoon
Calories:
9
kcal
Carbohydrates:
2
g
Protein:
1
g
Fat:
1
g
Saturated Fat:
1
g
Polyunsaturated Fat:
1
g
Monounsaturated Fat:
1
g
Sodium:
389
mg
Potassium:
46
mg
Fiber:
1
g
Sugar:
1
g
Vitamin A:
601
IU
Vitamin C:
1
mg
Calcium:
13
mg
Iron:
1
mg
Keywords:
blackened, blackening, seasoning, Southern