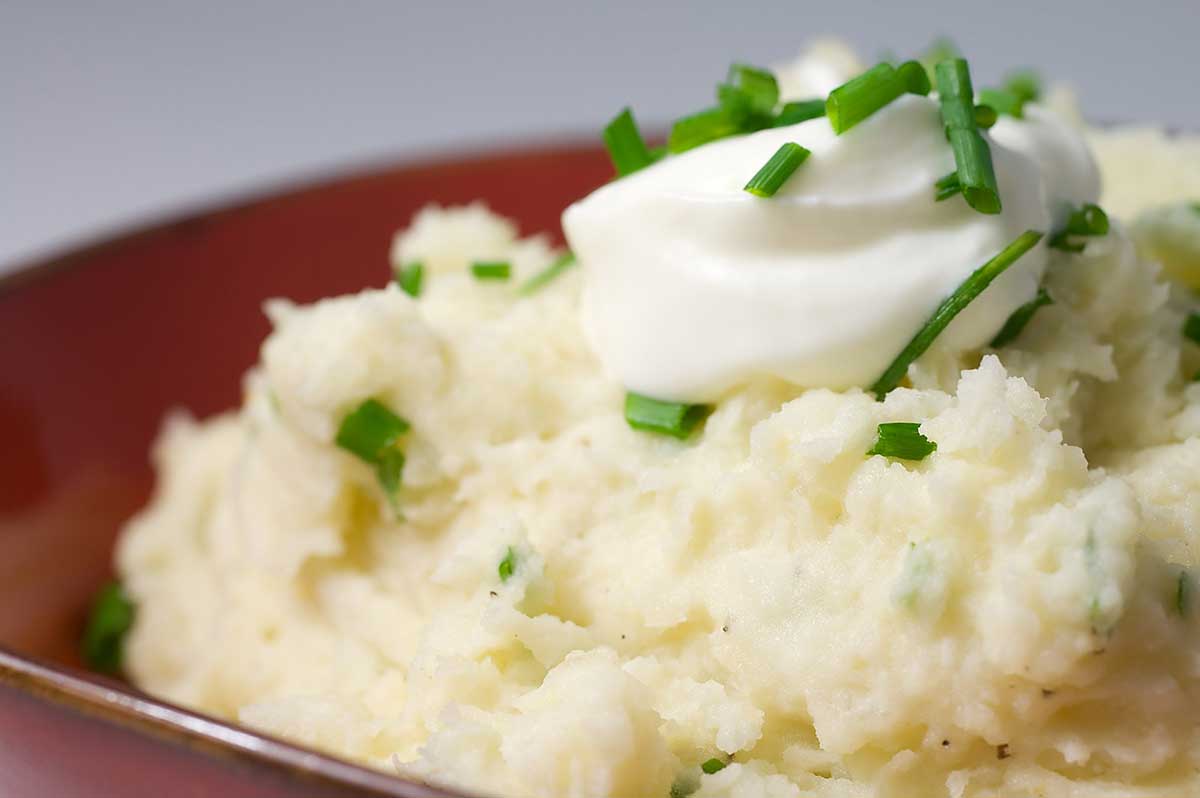 Horseradish and Sour Cream Mashed Potatoes
I don't know if you have noticed it yet, and I don't mean to scare you but we're halfway through October. Being halfway through October means that before we know it the Halloween costumes and jack-o-lanterns will be replaced with turkeys and pumpkin pie. And practically a second after that, those same turkeys will be replaced with Christmas trees and Santa Claus.  And with the holidays comes, my favorite part,  big holiday family meals.  If your life revolves around food like mine then you have probably already thought about these upcoming meals and have begun to do a little planning.   Well let me help you, to spice things up a bit serve these deliciously creamy horseradish and sour cream mashed potatoes.
When I shared a recipe for Creamy Mashed Potatoes , I alluded to the fact that mashed potatoes are one of the foods that I simply can not live with out. Just ask my family. In that same post someone left a comment suggesting adding some horseradish to them.  Now there was an idea that got me thinking.  I had tried horseradish mashed potatoes before but never made them on my own. With my batch I decided to add some sour cream and chopped fresh chives as well. They are creamy, a little spicy and have a wonderful fresh chive flavor.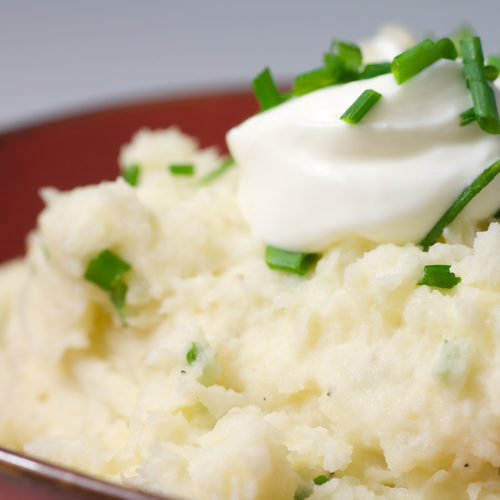 Horseradish and Sour Cream Mashed Potatoes
Deliciously creamy mashed potatoes whipped with sour cream and horseradish.
Ingredients:
5

medium russet potatoes

peeled and cut into chunks

2

tablespoons

unsalted butter

1/4

cup

sour cream

1/2

cup

heavy cream

2

tablespoons

prepared horseradish

1

tablespoon

chopped fresh chives

fresh cracked pepper and kosher salt
Place diced potatoes in a pot and add enough water to cover the potatoes. Bring to a boil. Cook until potatoes are fork tender, about 10 minutes. Drain potatoes.

Return potatoes to pan, add in butter, sour cream, heavy cream and horseradish. Whip with hand held mixer until smooth, about 3-4 minutes. Stir in fresh chives. Season to taste with salt and pepper.

Serve.
Keywords:
comfort food, creamy mashed potatoes, Food, heavy cream, horseradish, mashed potatoes, potatoes, Recipe, russet potatoes, sour cream