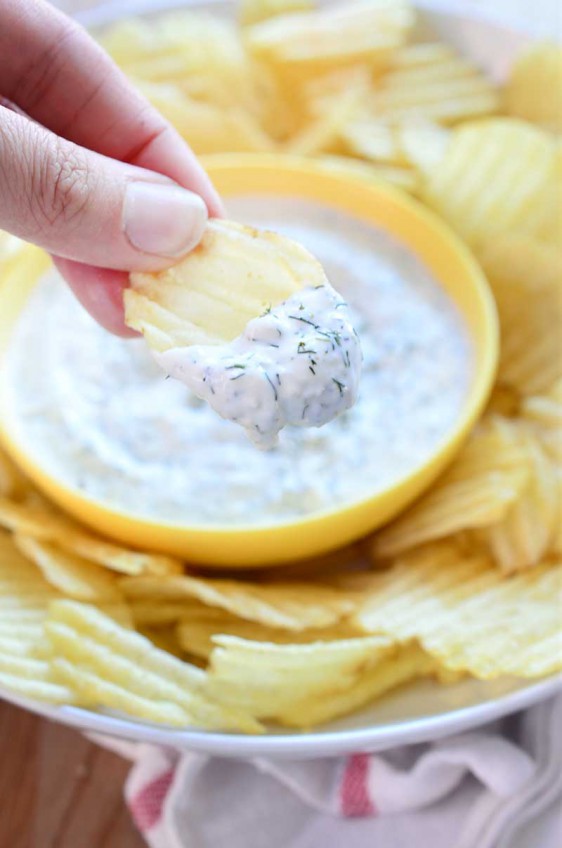 Parmesan Ranch Dip
Guuuyyyyyysssss potluck season is here. Which means that DIP season is here. I love dips of all kinds. Hot dips, cold dips and creamy dips. Pretty much any kind of dip you put in front of me and I will devour it. This Parmesan Ranch Dip is the newest addition to my summer dip arsenal and I am 100% sure you should add it to yours too.
I actually developed this Parmesan Ranch Dip recipe the other day when it was warm and sunny and I got the craving for a creamy dip. I used what I had on hand. Note: Always have the ingredients for ranch dip on hand. The homemade stuff is so much better than the store bought stuff.
I could've gone with just a regular ranch dip but I wanted to shake things up a bit and decided to throw in some freshly grated parmesan cheese. The key here is the fresh stuff. You only need 1/2 of a cup so it doesn't take that long to grate it.
NO EXCUSES.
Seriously, friends. Fresh Parmesan is where it's at. Just ask Kellan, it's the only kind of cheese he likes. I kid you not, I can't even get him to eat cheddar. But crack open a wheel of parmesan and he is all over it.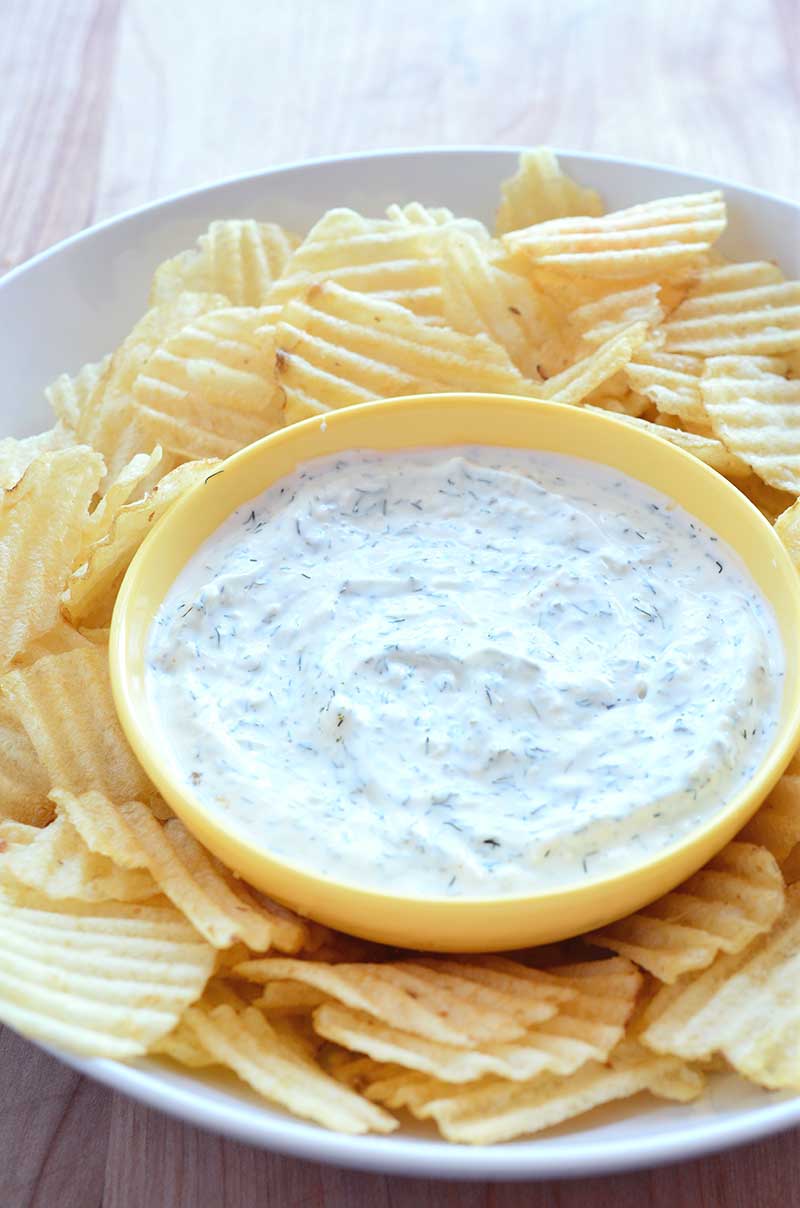 Cheese aside, this Parmesan Ranch Dip is actually a little lighter than most dips thanks to the base being mostly Greek yogurt. I just love using Greek yogurt in dips. I will often use it as a substitute for mayonnaise or sour cream when I make dips or dressings. It's a way to lighten things up but you still get all of the creaminess. Plus you get the added benefit of the protein which also takes a way a bit of the guilt of dip eating. That being said, this dip has a touch of mayo in it because I think the creaminess of the mayo balances out the tartness of the yogurt. And life is all about balance right?
You can use this Parmesan Ranch Dip as a dip for chips, pretzels or veggies. Ryan and I also used it as a salad dressing last night and it was perfecto.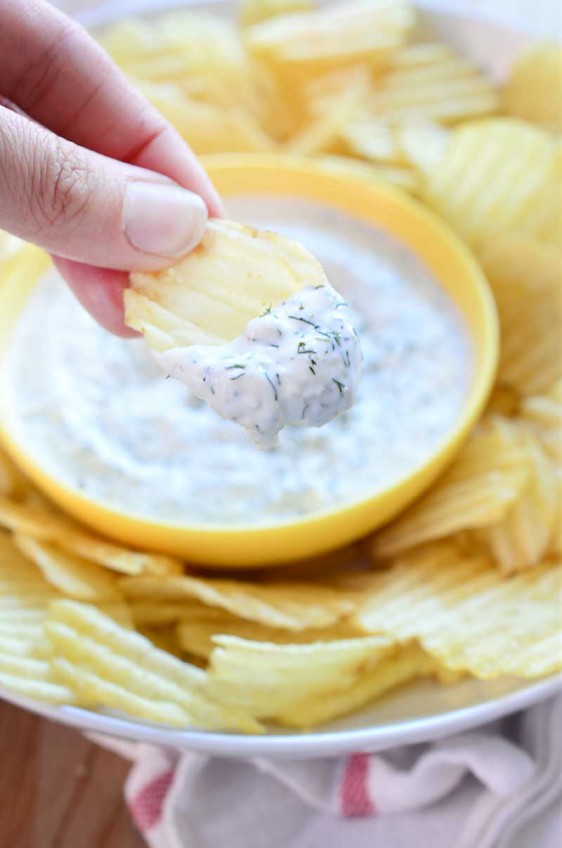 Parmesan Ranch Dip
Quick, easy and light this Parmesan Ranch dip made with greek yogurt, mayonnaise, dill and garlic is the perfect dip for all your potluck parties!
Ingredients:
1

cup

Greek yogurt

2

tablespoons

mayonnaise

1/2

cup

freshly grated parmesan

1

clove

garlic

minced

2

teaspoons

dried dill

1

tablespoon

white wine vinegar

salt and pepper
Keywords:
dressing, parmesan, potluck, ranch