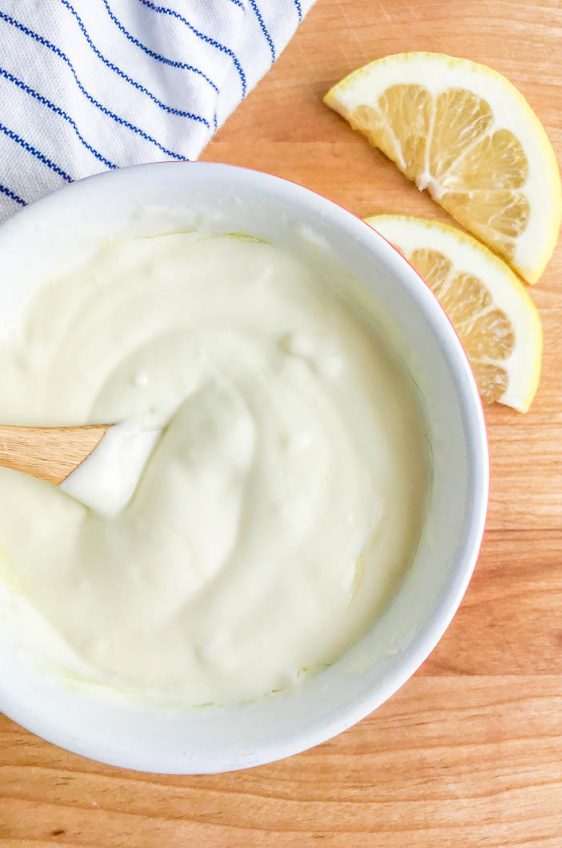 Garlic Aioli Recipe
So long ketchup! Garlic Aioli is the french fry dip you need to be using. This recipe is made with mayonnaise, lemon, olive oil and garlic. It's easy, quick and perfectly creamy.
When it comes to dipping my fries, I like all the things. I will use ranch, ketchup, tartar, honey mustard. Basically, if it's a vehicle for putting french fries in my mouth I am all about it.
Garlic Aioli is one of my favorite french fry dips. It's creamy, garlicky with a touch of lemon. It really does pair perfectly with fries and is even great on burgers.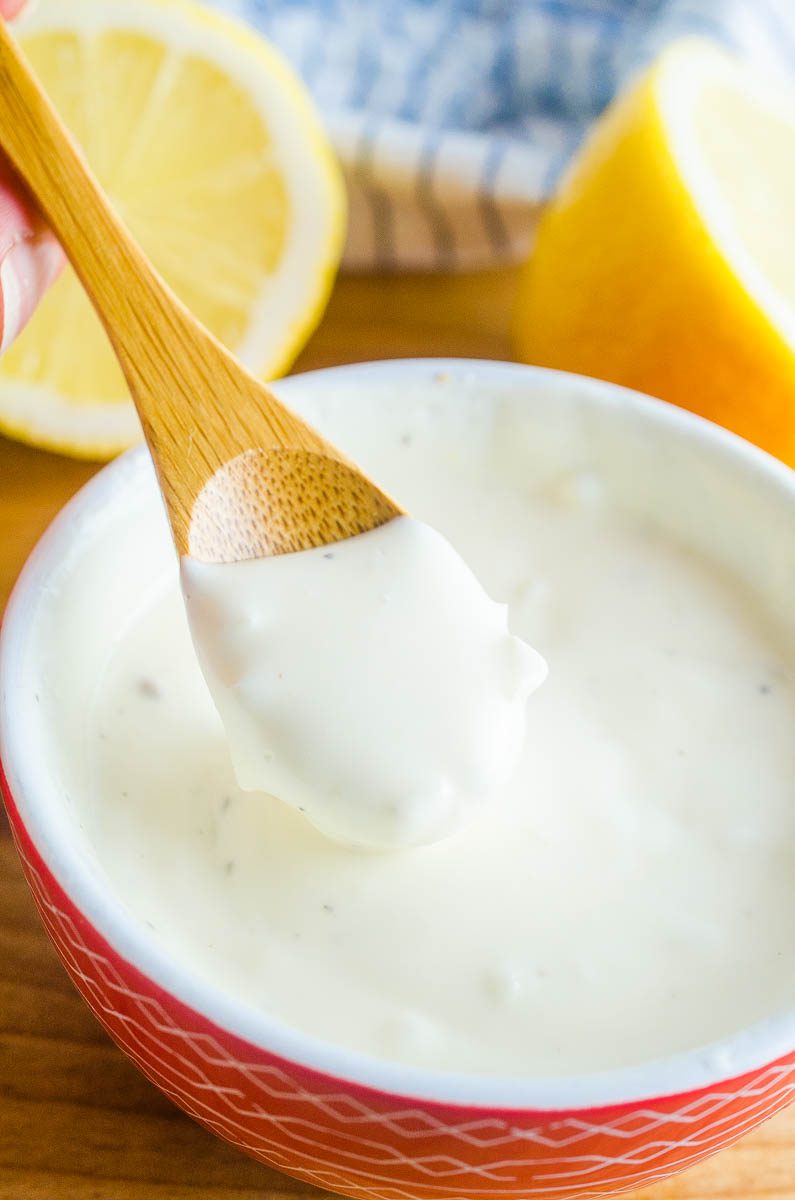 What is Aioli Sauce?
Traditionally it is an emulsion of garlic, olive oil and eggs. Basically a homemade mayo. It's a common sauce in the Mediterranean. Particularly France, Spain and Italy. It's used as a dip for fries, a sauce for burgers or on sandwiches.
While the traditional version is delicious, it's not the most practical and some people get a bit squeamish (or simply cannot have any because of medical conditions) about the idea of using raw egg yolk.  That is where this recipe comes in handy. It's made with store-bought mayo which makes it super easy and super quick to make.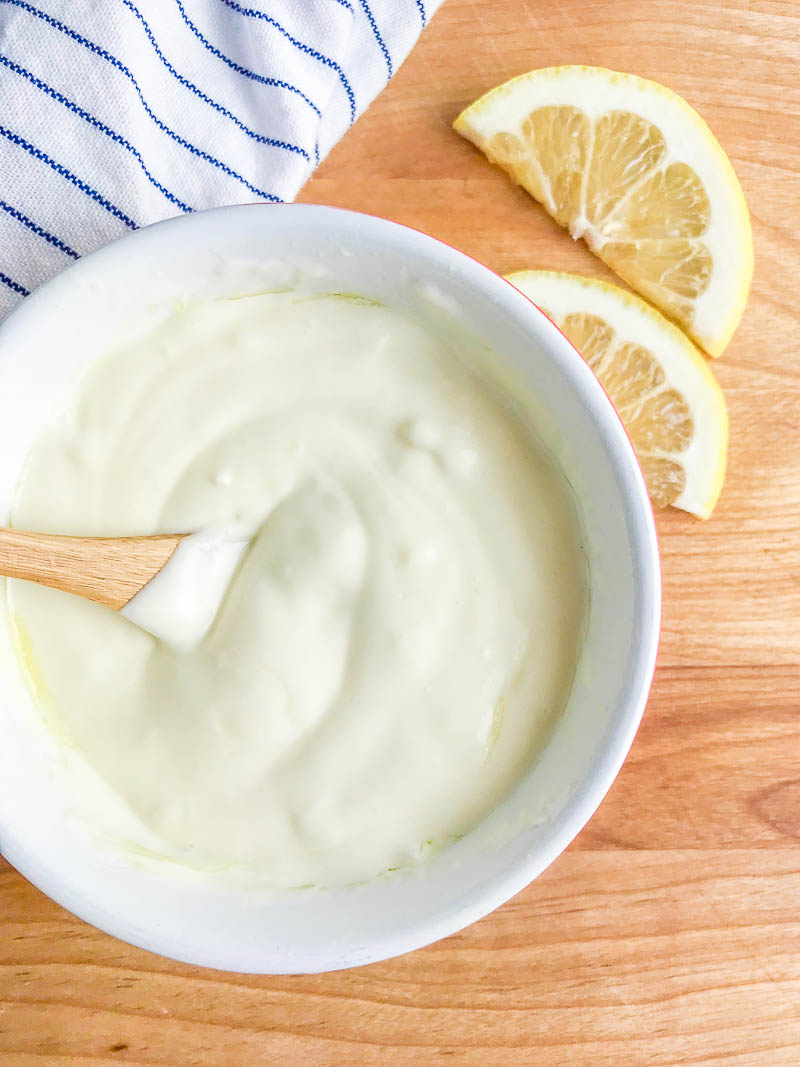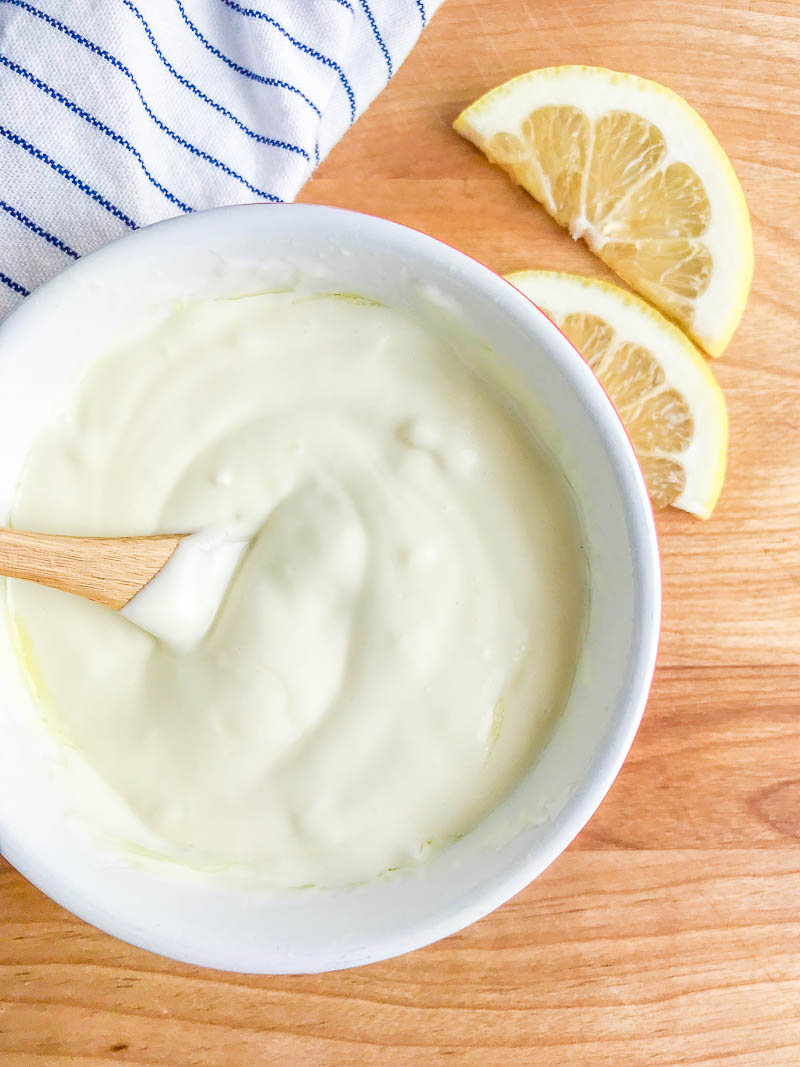 How do you make garlic aioli?
This recipe could not be easier. To make it, you simply whisk together mayonnaise, lemon juice, garlic and olive oil.
Just a couple of tips to ensure you get a scrumptious creamy aioli: use fresh lemon juice. It really does taste better in this recipe than store-bought.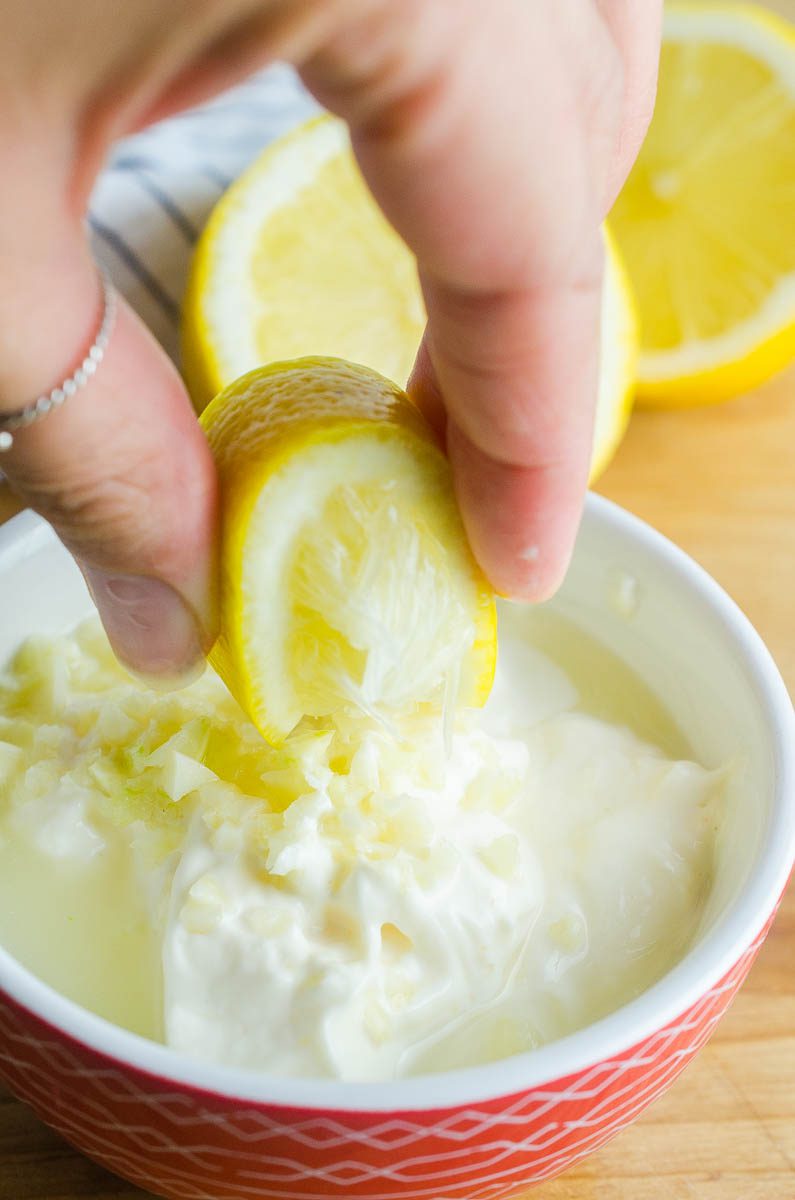 Also, make sure that you mince the garlic fine. You don't want to bite into large pieces of raw garlic.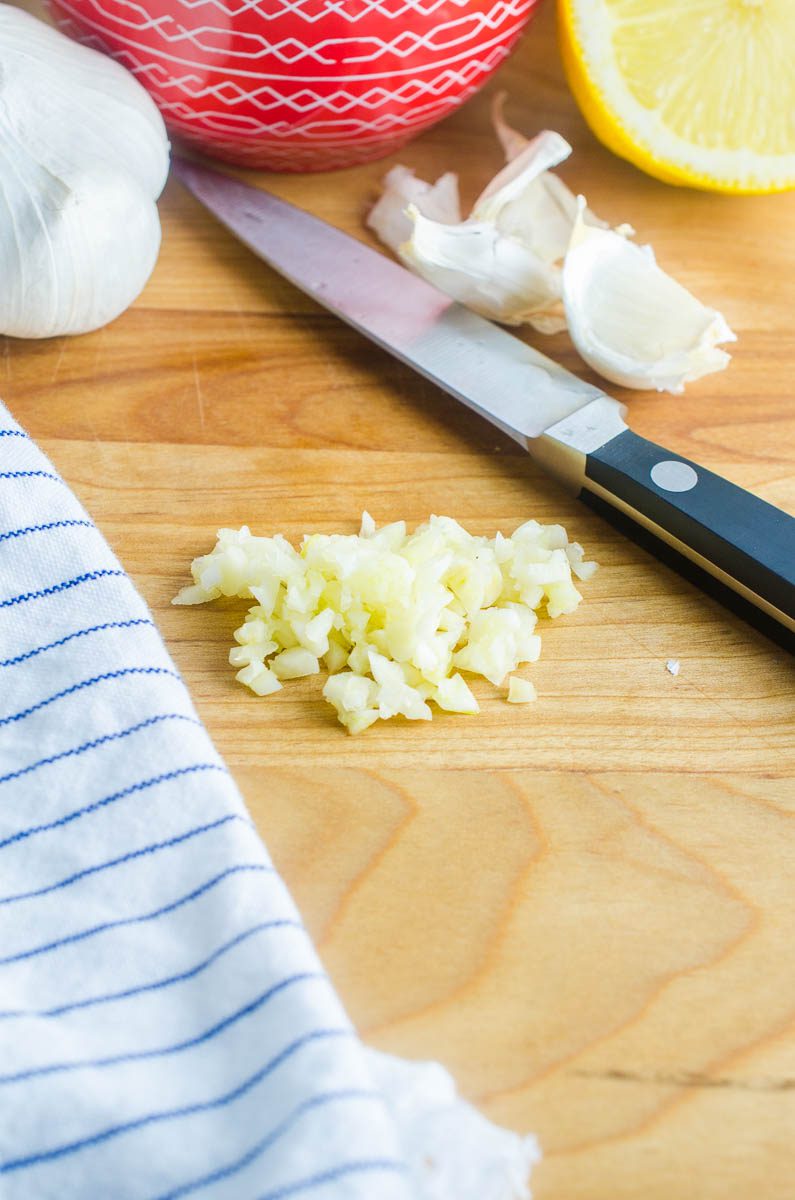 I like to make this at least half an hour ahead of time so that the flavors have a chance to meld. You can make it a day in advance too!
If you're throwing a party, this recipe can easily be doubled. Store any leftovers in the refrigerator and use within 3 days.

If you like this recipe, you should check out these variation aioli recipes: Truffle Aioli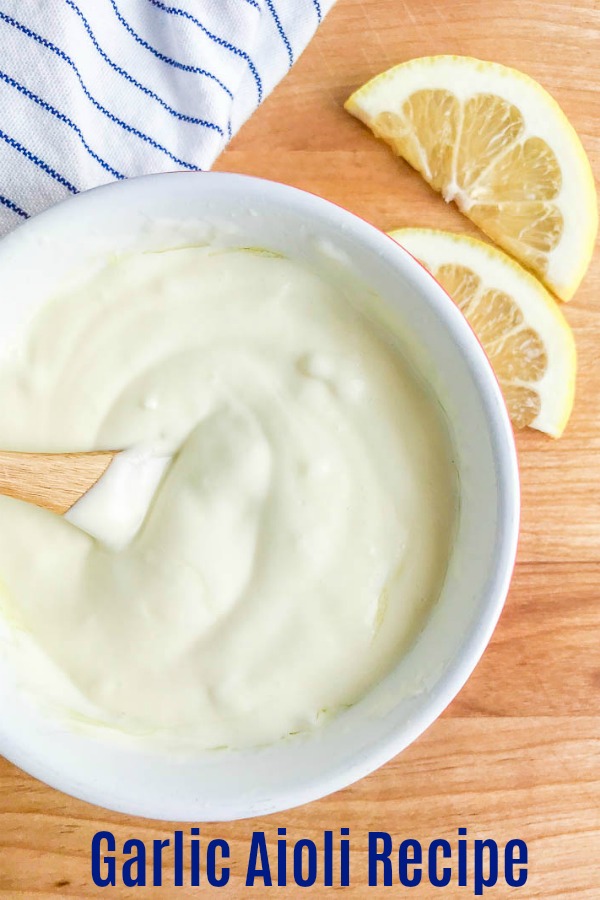 Like the idea of making your own sauces and condiments? I've got plenty!
Garlic Aioli Recipe Recipe
Ingredients:
1/2 cup mayonnaise
3 cloves garlic, minced fine
1 tablespoon fresh lemon juice
1 tablespoon extra virgin olive oil
Instructions
1
Whisk all ingredients together in a bowl. Cover and refrigerate for at least 30 minutes before serving.
Notes
Nutrition facts are estimations only.
Nutrition information
Amount per serving: 2 tablespoons
Calories: 99 , Total Fat: 8.9g , Saturated Fat: 1.3g , Cholesterol: 5mg , Sodium: 140mg , Carbohydrates: 5.2g , Fiber: 0g , Sugar: 1.3g , Protein: 0.3g