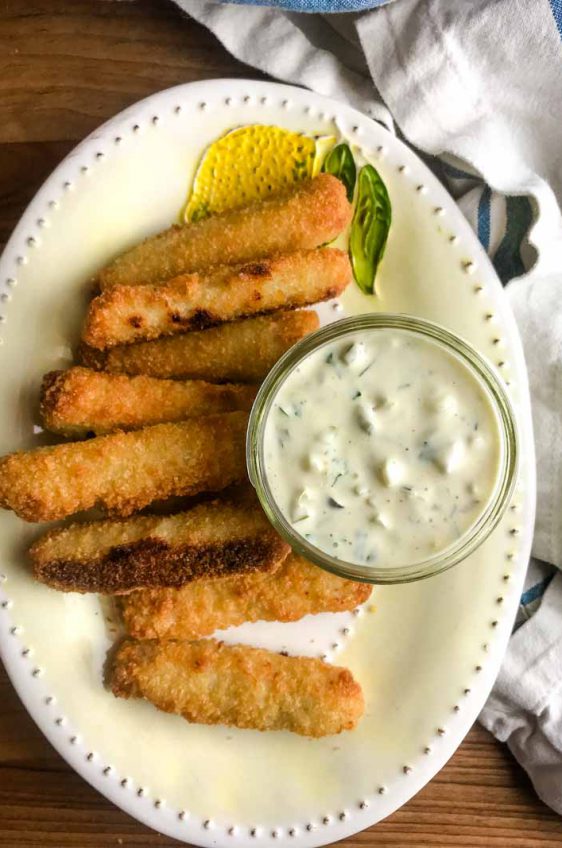 Homemade Tartar Sauce
This Tartar Sauce Recipe is beyond easy and not to mention delicious. With just a few ingredients you can make your own and you'll never buy the pre-made stuff again!
 When you start experimenting more with cooking you begin to realize that many of the things that you buy pre-made are actually really easy to make on your own.
Honey mustard? Excellent and easy to make at home. Aioli? Easy to make and change up flavors to suit your tastes! Tartar sauce is another one of those things that once you start making at home, you'll never want to buy it again.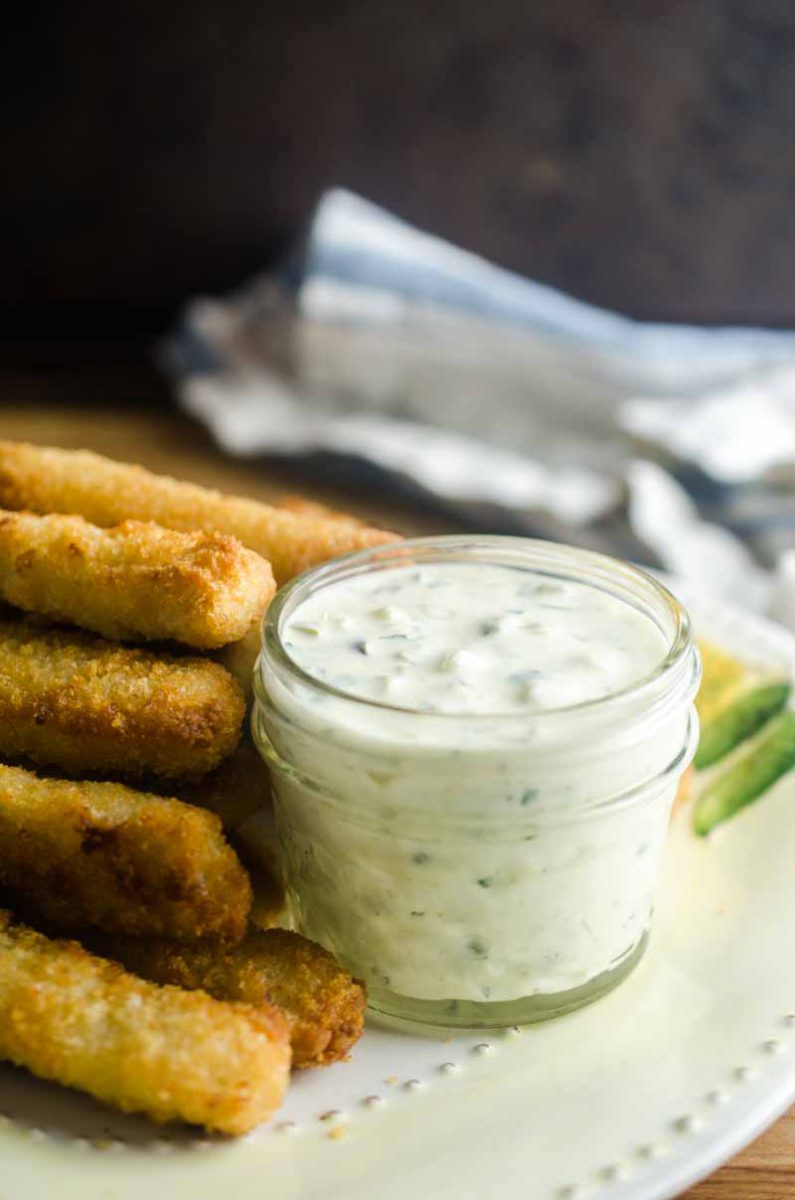 One would think that after working 6 years in a seafood restaurant where they served all you can eat fish and chips on Wednesdays that I would want to stay as far away as possible from tartar.
But despite the fact that I ate and on a few occasions, wore, my fair share of this delicious seafood dip, I still believe that no fish stick dinner is complete without it.
And neither do my kiddos.

What ingredients do you need for this recipe?
When it comes to making your own condiments, you'd be surprised at how many of the ingredients are actually staples in your kitchen. Making homemade BBQ? It's mostly ketchup, brown sugar and a few seasonings. Homemade cocktail sauce? Ketchup, Worcestershire and garlic salt.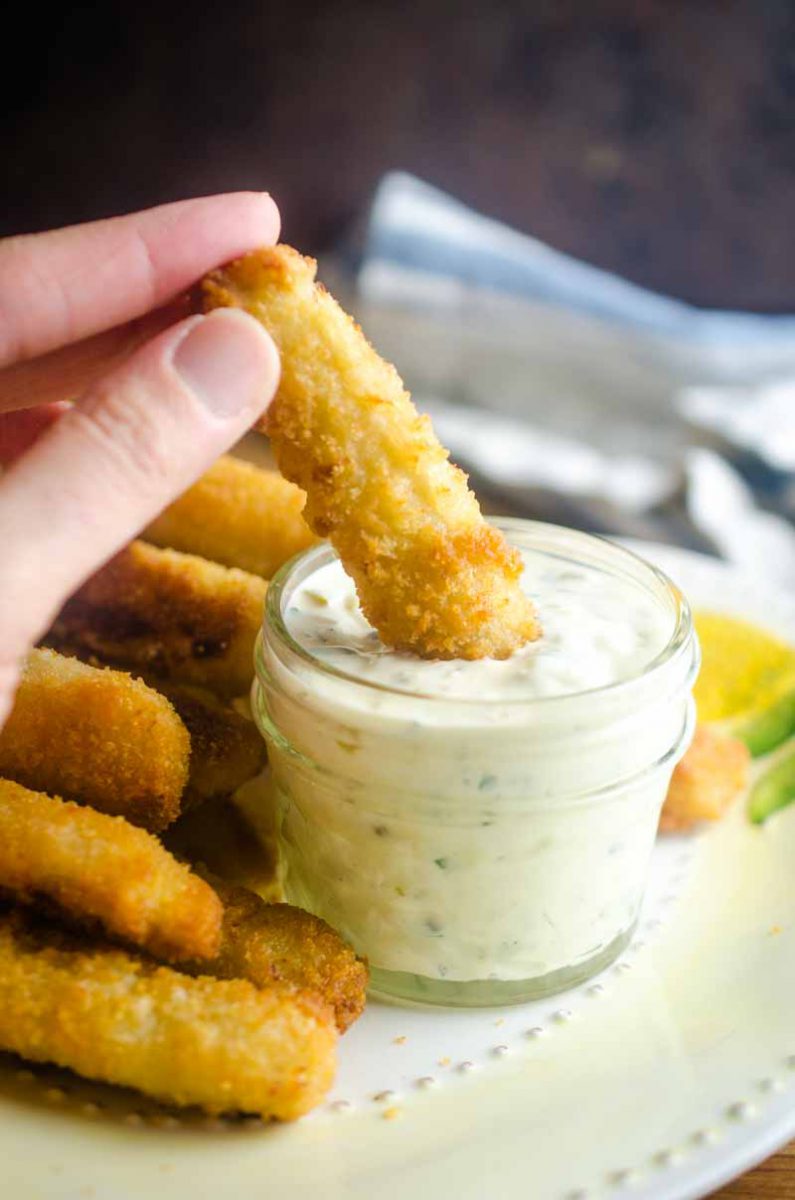 This Tartar Recipe is no different. Most of the ingredients you will already have on hand. To make your own you will need mayonnaise, capers, yellow onion, sweet pickle relish, dill pickles, dijon mustard and parsley.
If there is one ingredient that you need that might not be in your pantry it's probably the capers.
What are capers?
Personally, I always have capers on hand. Capers are actually the bud of a flower and their briny, saltiness is a favorite around here. I use them in bruschetta, chicken piccata, artichoke tapenade and this recipe.
There are a few different sizes of capers. For this recipe, you'll want non-peril capers which are the smallest. I find that they work the best for most recipes.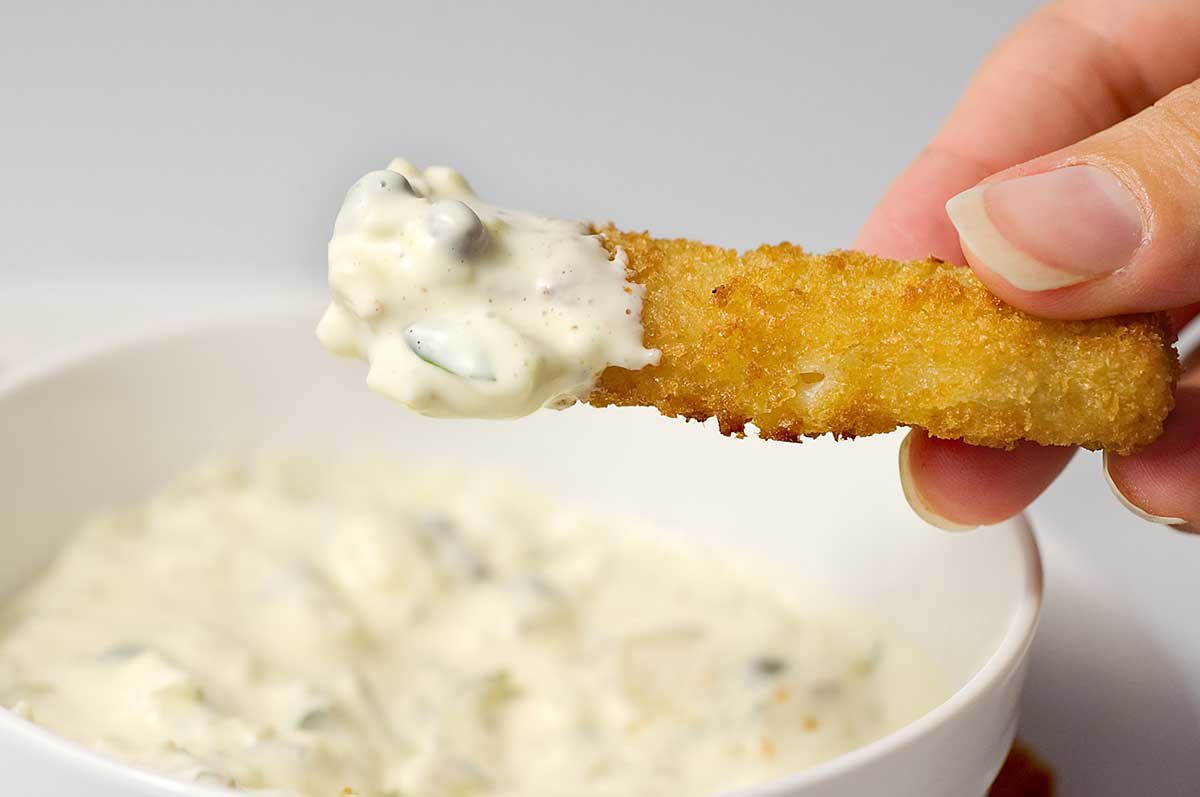 How long will homemade tartar sauce keep?
It should last a couple of days in your refrigerator.
What do you dip in tartar sauce?
Obviously, fried cod  is a favorite around here. As are french fries. It also makes a great topping for fish sandwiches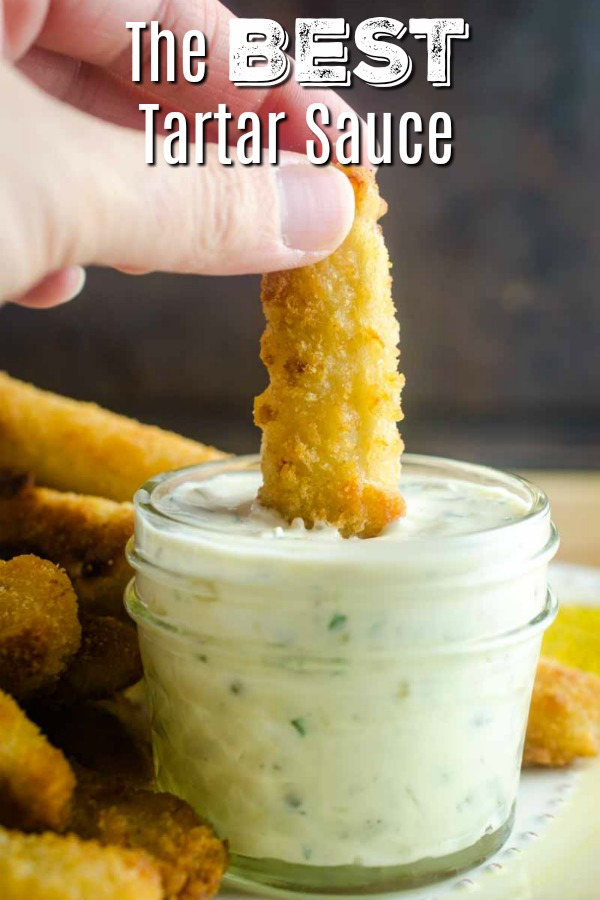 Other Homemade Condiment Recipes: 
Note: This post was originally written in 2009. Photos were updated in 2018.
Homemade Tartar Sauce Recipe
Ingredients:
1/2 cup mayonnaise
1 tablespoon capers, drained
1 tablespoon minced yellow onion
2 tablespoons sweet pickle relish
2 teaspoons minced dill pickle
1 teaspoon Dijon mustard
1 tablespoon chopped fresh parsley
Instructions
1
Combine all ingredients together in a bowl. Refrigerate for at least 1 hour.

Nutrition information
Amount per serving: 4 servings
Calories: 127 , Total Fat: 9.9g , Saturated Fat: 1.5g , Cholesterol: 8mg , Sodium: 368mg , Carbohydrates: 10.2g , Fiber: 0.3g , Sugar: 4.2g , Protein: 0.5g