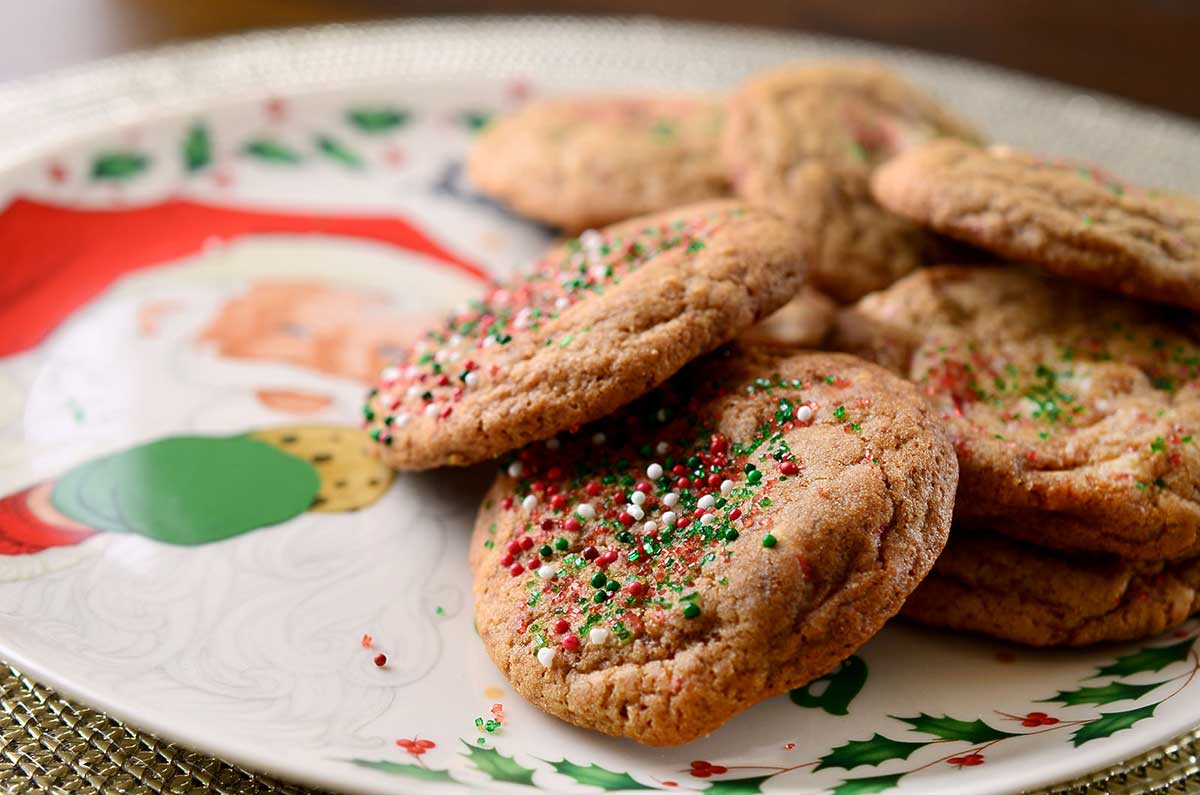 Peppermint White Chocolate Mocha Cookies
Peppermint white chocolate mocha cookies are an easy holiday cookie recipe, filled with chopped peppermint flavored white chocolate. They're buttery, soft, and delicious!
With only a few more days until Christmas, I wanted to make sure to share a cookie recipe just in time for Santa. And if you've had a few not so nice moments this year, make peppermint white chocolate mocha cookies, because these gems are guaranteed to get you on the nice list. Not only are they loaded with chopped Hershey Candy Cane Kisses, but they also have some coffee to give Santa just enough energy to finish his busy night.
Because I think people can always use a good laugh and because I think it is important for everyone to laugh at themselves every once in a while, I'm going to tell you a little story. Few things first: I'm not currently eating chocolate, white chocolate however doesn't bother Kellan so that is ok. Second: I am not a coffee drinker.

Ok so here goes. When we were back home for Thanksgiving Ryan offered to get everyone something from Starbucks. I asked for a Peppermint mocha. He came back. Handed me my mocha and I started drinking it. The conversation went as follows:
Me: "This is really good! hey wait…it kind of tastes like chocolate"
Mom: "Is that a mocha?"
Me: "Yes"
Mom: "Then it has chocolate in it."
Me:"What?????"
Mom, Ryan and other friends in the room "Umm Des…what did you think Mocha meant?"
Me: " I don't know, I don't drink coffee!! Mocha doesn't say CHOCOLATE."
Everyone else in the room: Laughter. Tons. of Laughter.
So apparently, I am the last person on earth to know that mochas generally always have chocolate in them. Oh well. We all had a good laugh. And at least I can still get my peppermint mocha in the form of these cookies.
And peppermint white chocolate mocha cookies are better than coffee anyway.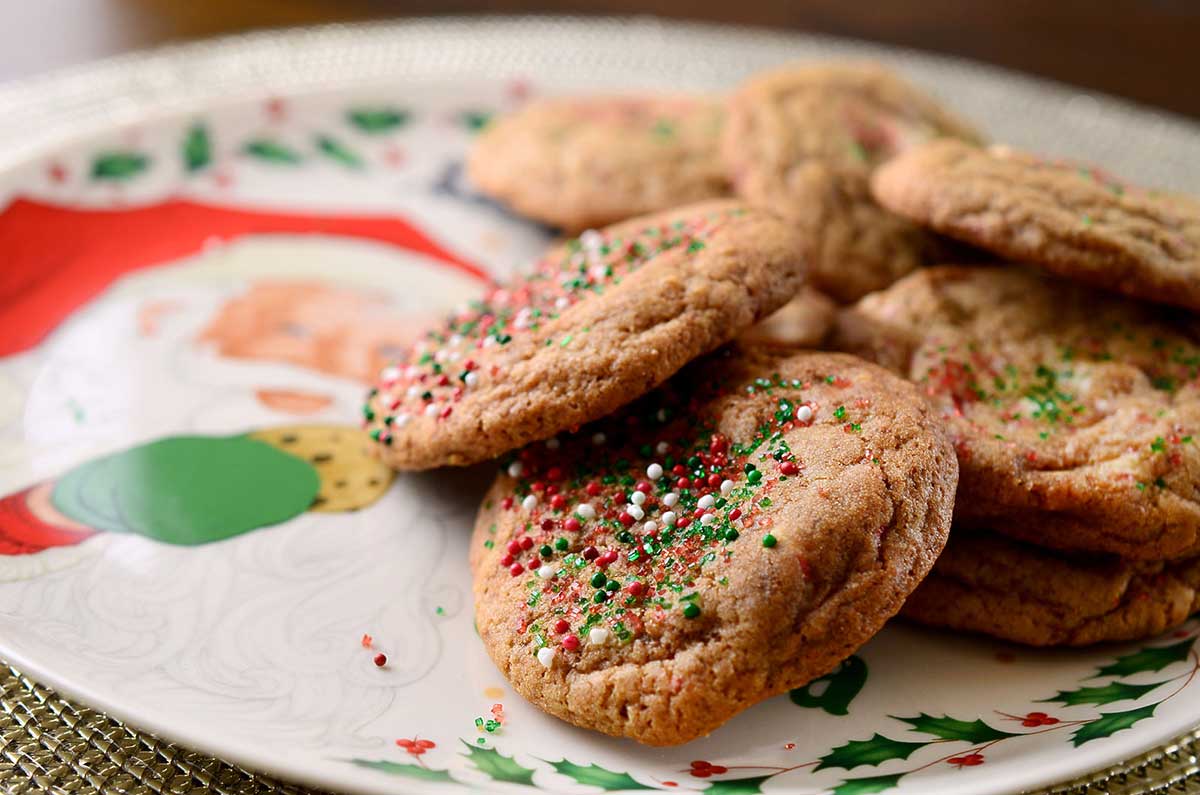 If you're on a holiday cookie baking spree, make these recipes, too:
Dark Chocolate, Cranberry and Oatmeal Cookies
Peppermint Fudgy Brownie Cookies
Peppermint White Chocolate Mocha Cookies Recipe
Ingredients:
1/2 cup unsalted butter, room temperature
3/4 cup light brown sugar
3/4 cup granulated sugar
2 eggs
1 teaspoon vanilla extract
2 1/4 cup flour
2 tablespoons instant coffee (3 if you are a big coffee fan)
1 teaspoon baking soda
1/4 teaspoon salt
1 cup chopped Hershey Candy Cane Kisses
Red sugar, green sugar and sprinkles (optional)
Instructions
1
Preheat oven to 350 degrees. Line a cookie sheet with parchment paper.

2
Beat together butter, brown sugar and granulated sugar until fluffy. Beat in eggs one at a time. Beat in vanilla.

3
Mix flour, coffee, baking soda and salt together in a separate bowl. Slowly beat into butter mixture. Fold in chopped kisses.

4
Place rolled tablespoonfuls of cookie dough onto prepared baking sheet. Sprinkle with sugar and sprinkles. Bake for 10 - 12 minutes or until edges have browned slightly. Allow to cool a couple of minute on the tray. Transfer to a cooling rack to cool completely.