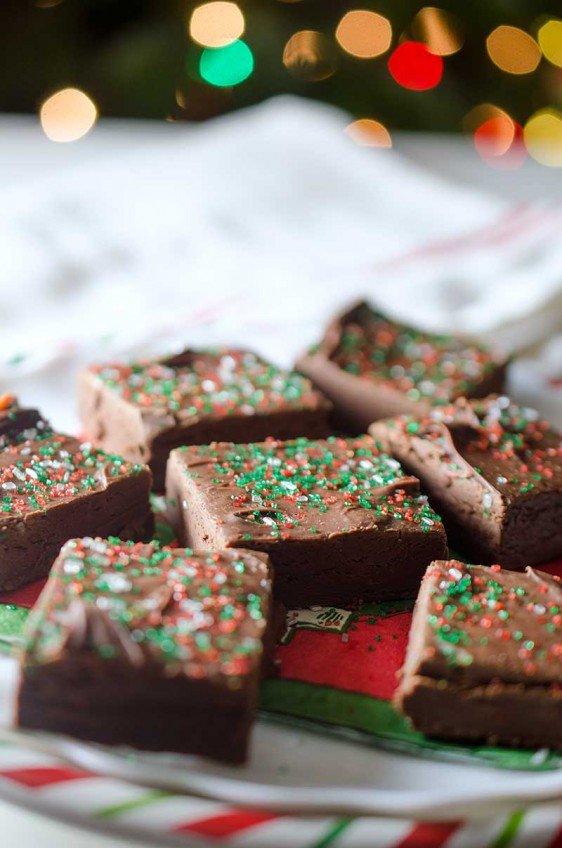 3 Ingredient Chocolate Fudge
This super easy 3 ingredient chocolate fudge is pure chocolate decadence and a Christmas staple in our home. 
Christmas and treats just go together. Am I right? There are always so many around. From Christmas Popcorn to Gingersnap Toffee  to this 3 Ingredient Chocolate Fudge.
Growing up one treat that we got to enjoy every Christmas was 3 ingredient chocolate fudge. My mom's side of the family has passed this recipe down through the generations and I continue to make for my family.
Christmas is not Christmas unless this fudge is on the table. It is so velvety and chocolatey.
It's pure chocolate heaven.
I don't make a lot of candy. If I am being honest, most candy takes a lot more work than I am willing to do most of the time. This fudge is a different story. This 3 Ingredient Chocolate Fudge is beyond easy to make. And all you need to taste this chocolate lusciousness is 3 ingredients: Dark chocolate chips, sweetened condensed milk and marshmallow creme.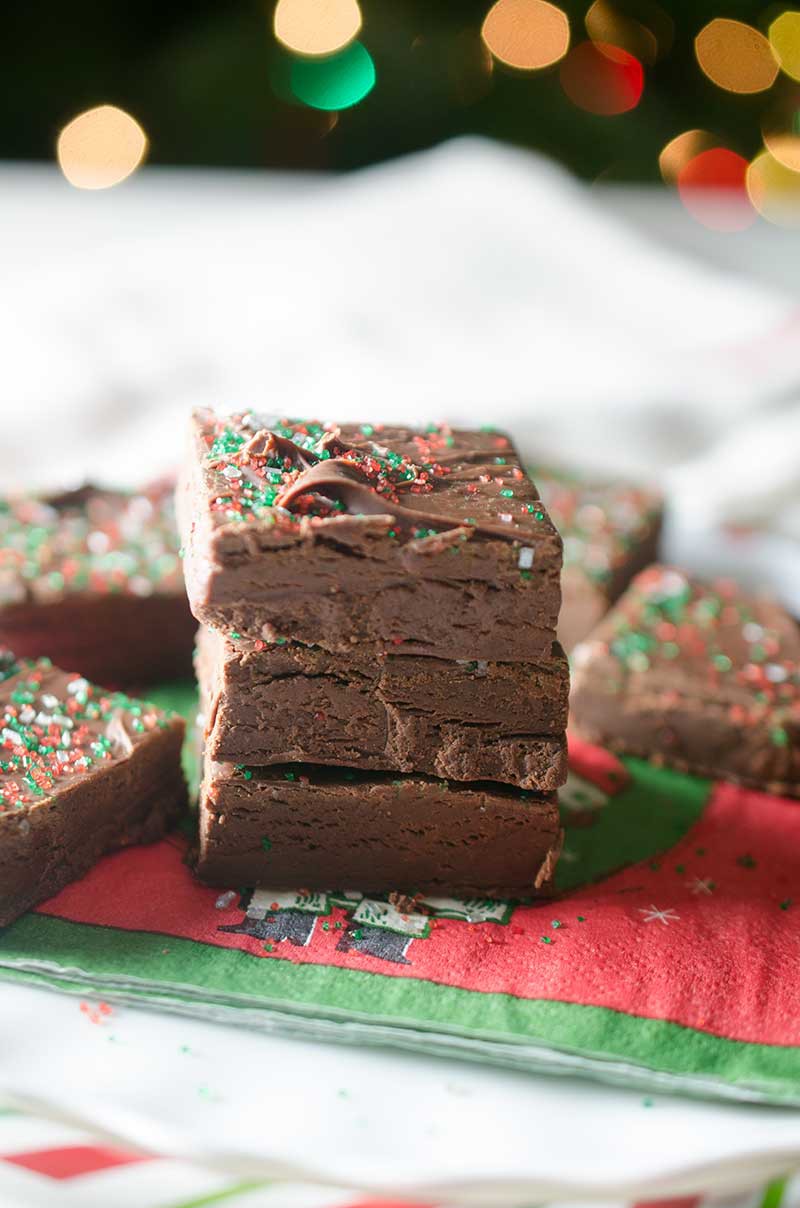 The hardest part about making this fudge is the waiting. While it only takes about 5 minutes to cook, you do have to wait for it to harden in the refrigerator . That part takes about three hours. Three hours when you are a kid is so long. I remember after my mom made this I would sneak into the refrigerator to get a taste. The fudge would never be hard enough so I would have to scoop it out with a spoon. It was still good though. Obviously.
I don't have to worry about my little guys sneaking into the fridge for a taste since they can't quite reach in the fridge yet.
After it's done, is another story. I can't keep it away from them.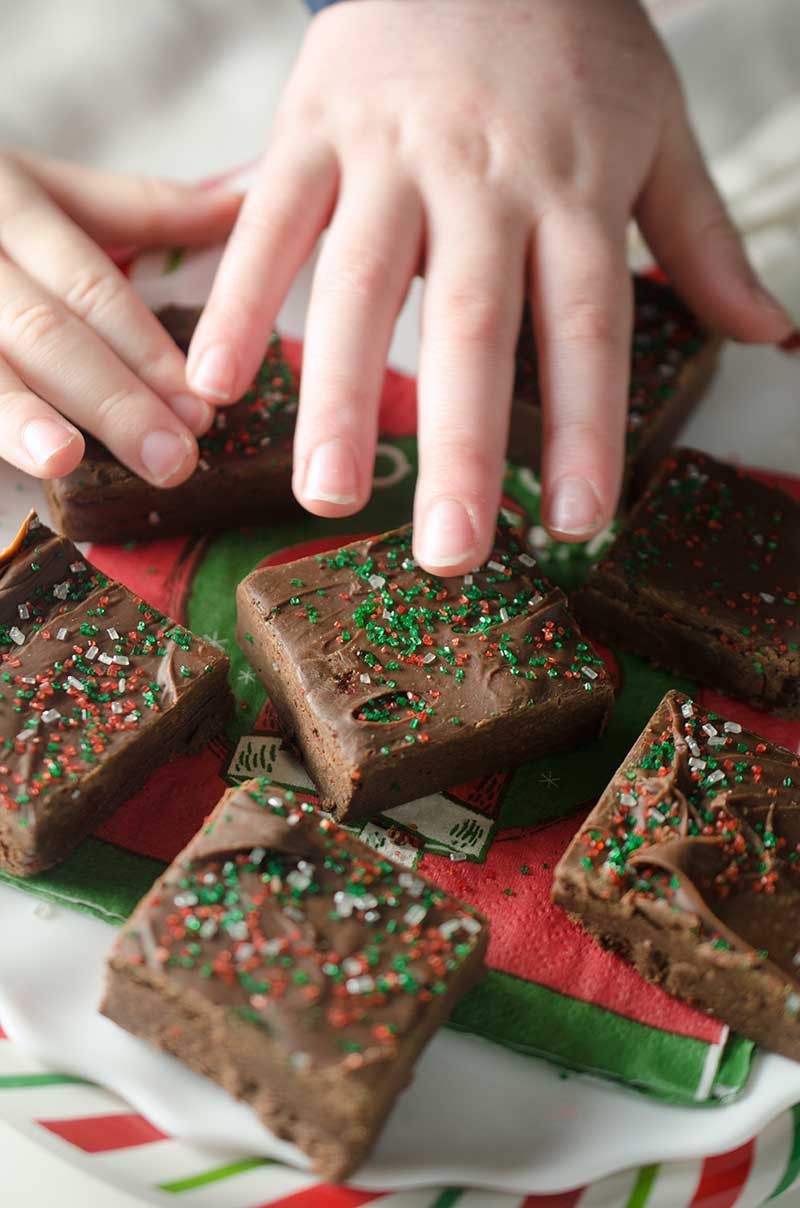 Gosh, I love this time of year.

3 Ingredient Chocolate Fudge Recipe
Ingredients:
1 (14 ounce) can sweetened condensed milk
10 ounces dark chocolate chips
1 heaping scoop marshmallow fluff
sprinkles (optional)
Instructions
1
Line an 8 x 8 inch dish with parchment paper.

2
Heat sweetened condensed milk in a pan over medium-low heat just until thinned, about 4 minutes.

3
Stir in dark chocolate chips and stir until melted and smooth.

4
Remove fudge from heat and add in marshmallow fluff. Mix just to combine.

5
Spread fudge into prepared container. Sprinkle with sprinkles if using. Refrigerate until hardened, about 3 hours. Cut into pieces and serve.