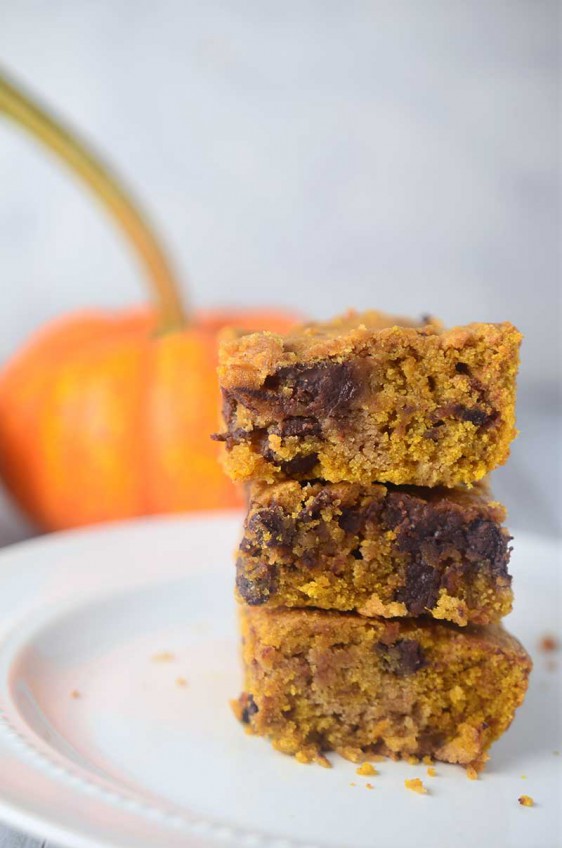 Pumpkin Chocolate Chip Bars
Pumpkin season isn't slowing down anytime soon so let's embrace it in all it's deliciously orange glory shall we? There are so many ways to enjoy pumpkin. You can go sweet and make a pumpkin cake, or pumpkin cookies or you can go savory and make some pumpkin pasta or pumpkin soup. Today, I am taking the sweet route and sharing these Pumpkin Chocolate Chip Bars.
Planning any Halloween parties this year? We are.
You see my oldest little guy is turning 4. Can you even believe it?!? I know I cannot.
Now, if you've been following the blog for the last four years, then you know that Mr. Kellan was supposed to be a Thanksgiving baby. However, like my babies seem to do, he decided to come a bit early. 3 weeks to be exact. Which put me in labor and delivery on Halloween night 2011.
He didn't end up arriving until November 1st but fast forward 4 years and we are celebrating his birthday on Halloween.
And I am SUPER excited.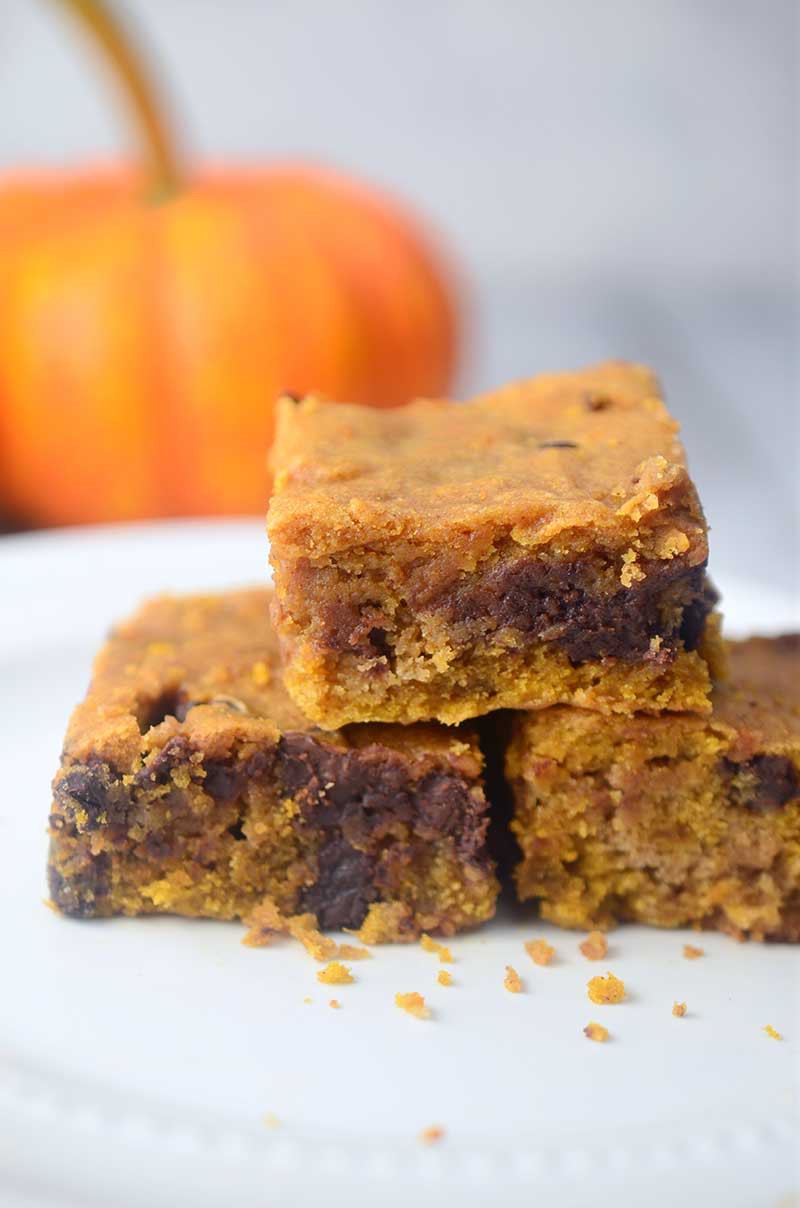 We realized last year that his birthday would fall on Sunday this year meaning that we'd want to celebrate it the day before. Which meant that we'd be throwing it on Halloween. Ever since we determined that, he has been adamant, we are having a Nightmare Before Christmas themed party.
Pretty cool no?
Well now that we are rapidly approaching the party, I am in full on planning mode. Pinning all Nightmare Before Christmas things I can find to my special board. I am trying to figure out what kind of decorations to buy, what kind of cake I'm going to make and other snacks to have around. I am thinking that these Pumpkin Chocolate Chip bars might need to make an appearance. Although, who am I kidding. I'll probably eat the whole pan before the party because…my baby is gonna be FOUR.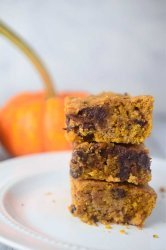 Pumpkin Chocolate Chip Bars
Tender and scrumptious pumpkin chocolate chip bars are the perfect fall treat!
Preheat oven to 350 degrees. Grease and flour an 8 x 8 inch baking dish.

Whisk together butter and browned sugar. Whisk in egg and vanilla. Fold in flour, salt, pumpkin spice and pumpkin puree. Mix well. Fold in chocolate chips.

Scoop and spread mixture evenly into prepared pan. Bake for 35 - 40 minutes or until toothpick inserted comes out clean. Remove from oven and allow to cool several minutes before slicing.
Keywords:
bar, chocolate chip, fall, pumpkin