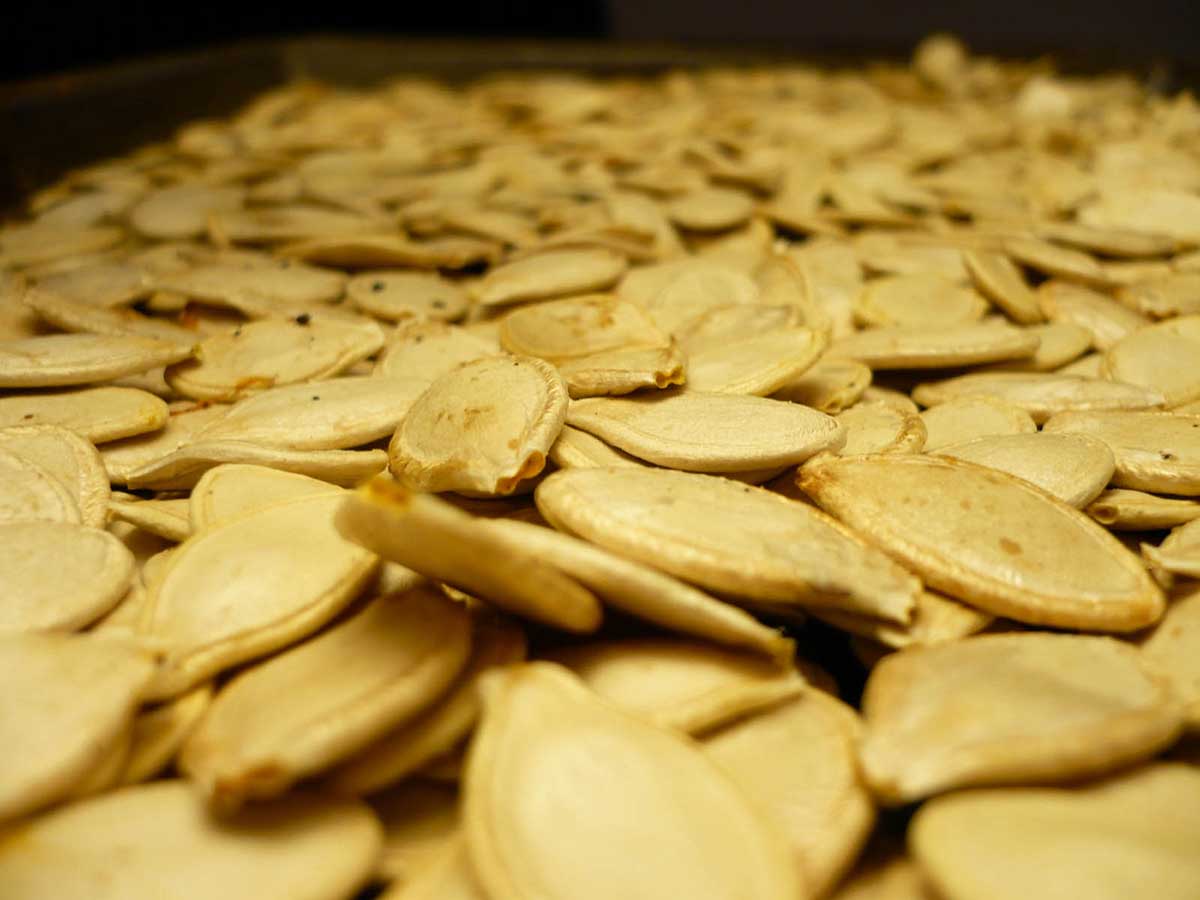 Pumpkin Seeds
I love fall, it is my absolute favorite time of year. I love the changing leaves, the cool crisp air and the thought that the holidays are just around the corner. Halloween, Thanksgiving, Christmas, I love it all. For me it all starts when Ryan and I head to a pumpkin patch to get our carving pumpkins. It just wouldn't be fall without that trip. The next step would of course be carving pumpkins and we did that last weekend. Sure carving pumpkins is fun, it is another one of my favorite traditions. Its fun to see who can make the scariest or funniest face. But that is not my favorite part. My favorite part is cutting open the pumpkin and seeing the hundreds of tiny seeds that line the inside. Why is this my favorite part? Because I get to roast them of course. Roasted pumpkin seeds are a tradition for us around this time of year, something I look forward to every Halloween season.
This year Ryan and I carved 3 pumpkins and each one had considerable amount of pumpkin seeds in it. Yay for me! I was so excited as we kept putting more and more into the bowl.
After we finished carving the pumpkins I was ready to rinse, season and roast my seeds. This recipe will vary depending on the amount of seeds you get from your pumpkins, for us this year we ended up with about 3 cups of raw pumpkin seeds.
Pumpkin Seeds Recipe
Ingredients:
Raw pumpkin seeds
1/4 cup olive oil
2 Tablespoons kosher salt
2 Tablespoons fresh cracked pepper
2 Tablespoons granulated garlic
Instructions
1
Preheat your oven to 200 degrees

2
Place your pumpkin seeds in a strainer and rinse thoroughly, making sure to remove any leftover pumpkin from them.

3
Dry your seeds the best you can to ensure that your oil and spices will stick to them.

4
Toss your seeds with the oil, kosher salt, fresh cracked pepper and garlic.

5
Spread in an single layer on a cookie sheet and roast for about 1hr.