Pumpkin Pull Apart Bread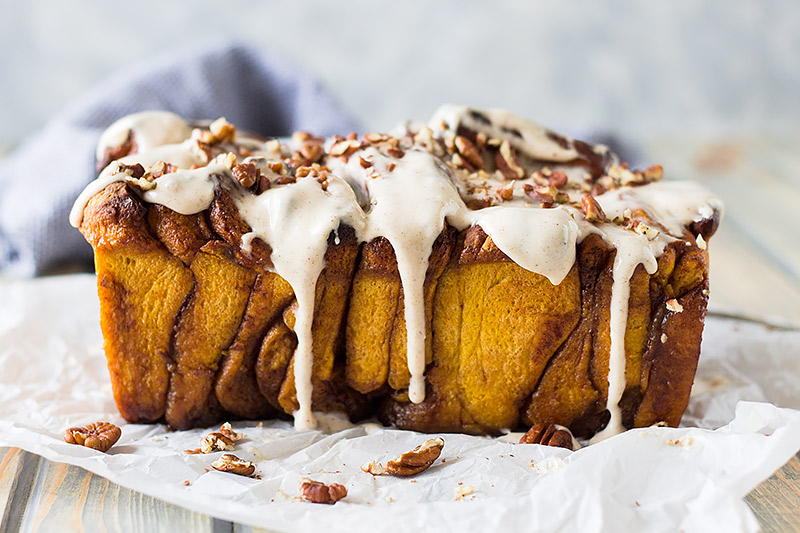 This Pumpkin Pull Apart Bread is a sweet pumpkin dough layered with cinnamon sugary goodness then topped with a pumpkin spice cream cheese frosting!!!
I will warn you, this bread is super addictive!!  I tried to only eat a couple of pieces, really I tried but it didn't take long and half of the loaf was gone!!  Oh, someone please help!
This bread is layered with all kinds of fall goodness.  First, the dough is a sweet yeast dough made with pumpkin because nothing screams fall time more than pumpkin.  Next, we slather the dough with butter, brown sugar and cinnamon— ooooh this is starting to get really good!!  Then after baking this loaf is topped off with a slightly sweet pumpkin spiced cream cheese frosting.  Now we have gone from really good to simply irresistible!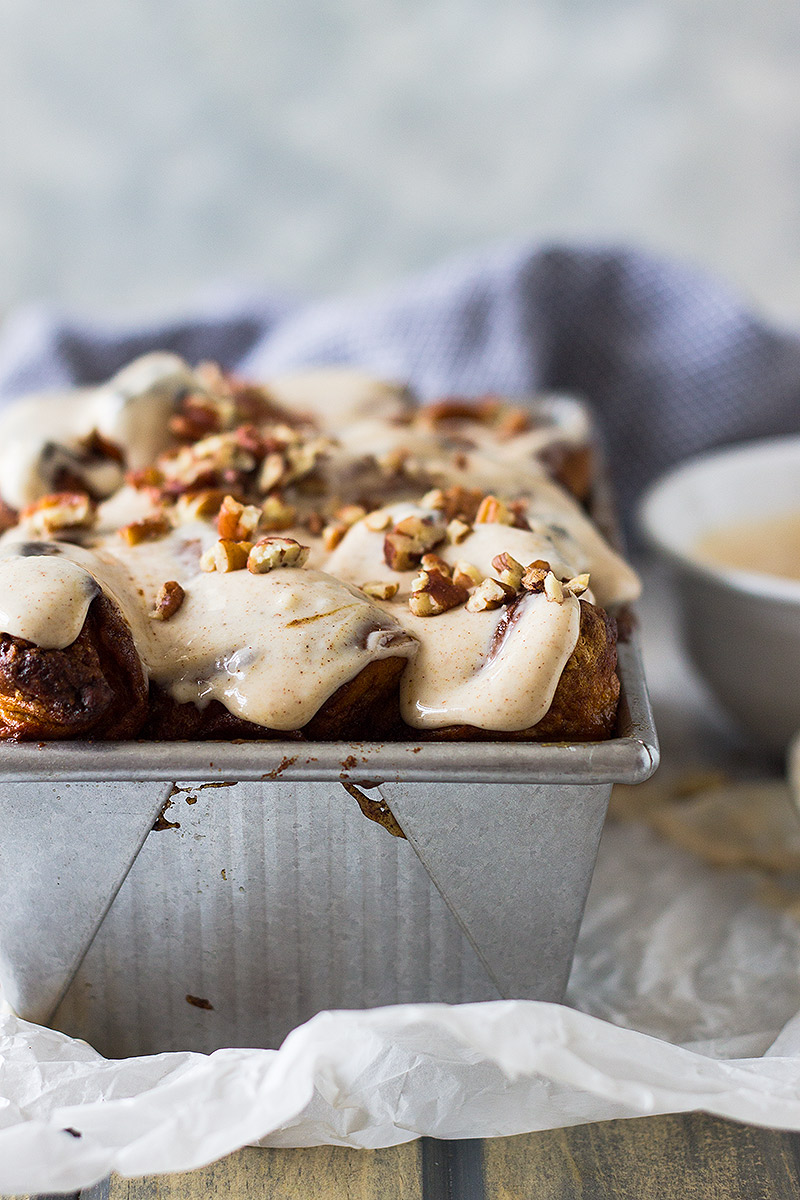 My kids favorite parts about this bread is that you can "peel" a slice off the loaf and of course the frosting.  But what kid doesn't like frosting :)  And to be honest I kinda like how you can just peel of a slice every. single. time. you walk by (not that I did that or anything, just sayin)
I think this pumpkin pull apart bread would make a great weekend breakfast with the family or for guests.  It also works great as an afternoon snack with the kids.  Trust me, if you want to see their faces light up just set this amazing loaf in front of them and watch the magic happen.  I promise it won't disappoint and it will quickly become a fall time favorite!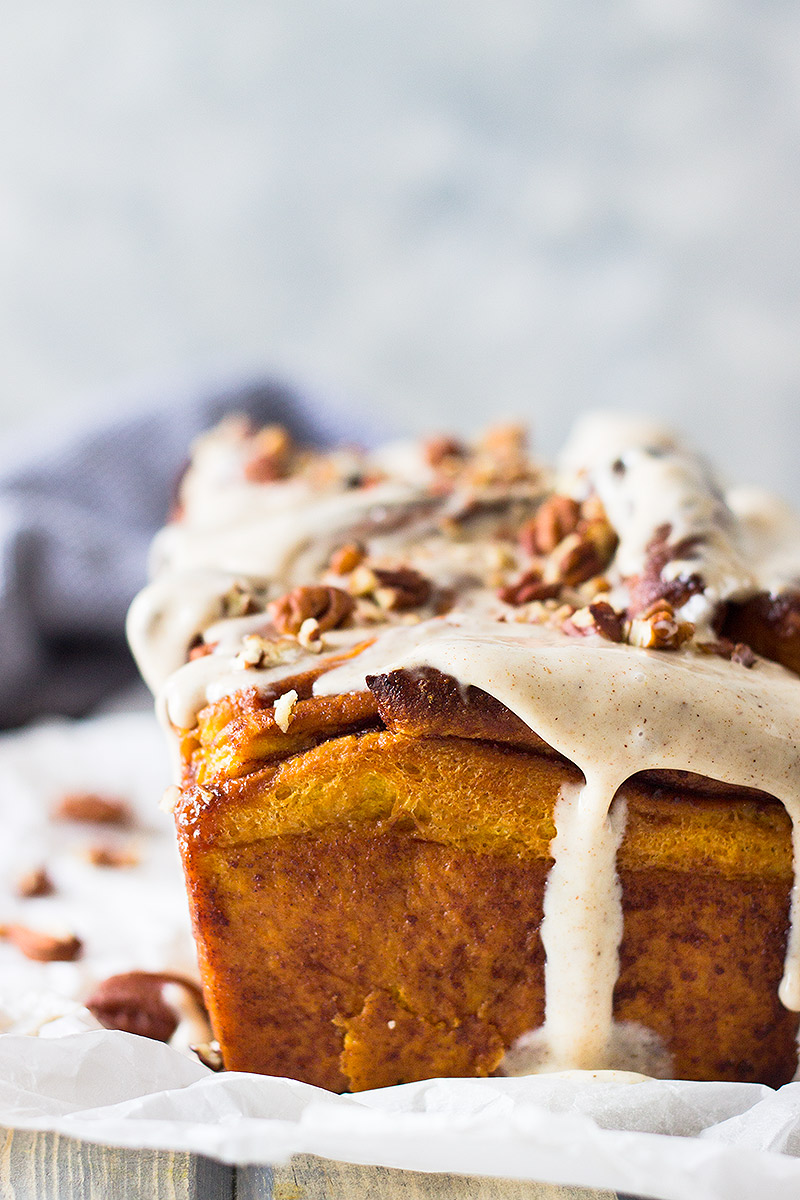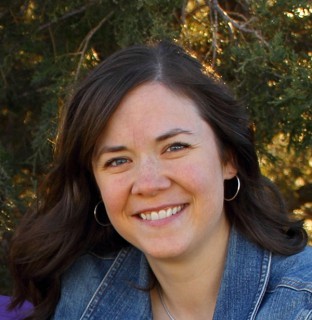 Connect with Malinda ~ Blog ~ Facebook ~ Pinterest ~ Instagram ~ Twitter