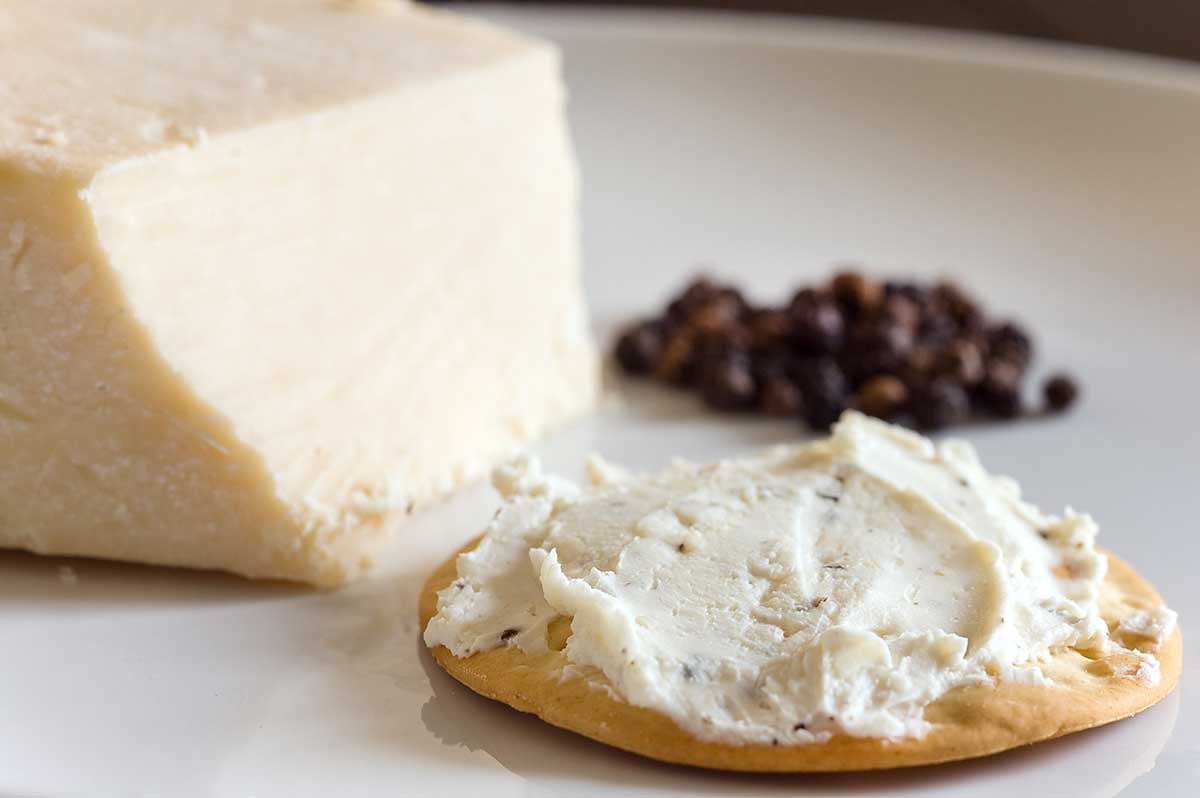 Romano and Black Pepper Spread
When I was at the grocery store perusing the cheese section as I tend to do from time to time, I noticed a wide array of spreadable cheeses.  You may have noticed that I love herb and cheese spread. After all, I have used it in a few different recipes, but this time another spread caught my eye. Sitting next to the lovely herb and cheese spread was a Parmesan and black pepper version. As good as it sounded I didn't rush to buy it. Instead, I thought I'd give it a try at home. You'd be surprised at just how easy it is.
I know, I know, I did just share a recipe for Rosemary and Cranberry Spread but I'm on a roll with this whole cream cheese spread thing. And this Romano and Black Pepper Spread is the latest creation.  It is so easy to make and would make a great addition to your holiday appetizer table.
Where the cranberry spread is slightly sweet, this spread is salty and savory. I took a little creative liberty and substituted Romano cheese for the Parmesan cheese because I think the pungent taste of Romano pairs very nicely with black pepper.  If you prefer Parmesan feel free to use that instead. Which ever you choose you might want to have some extra ingredients on hand to make some more. It went just as fast as the cranberry spread at our house.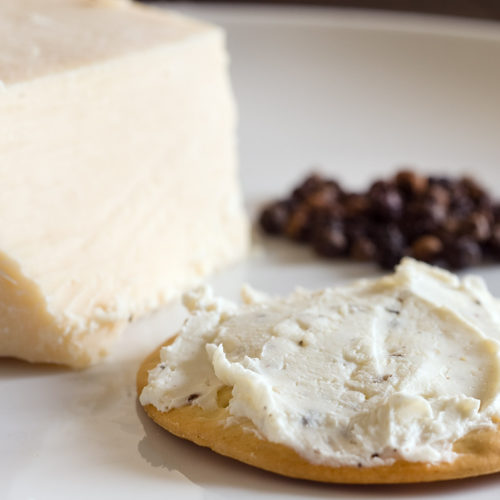 Romano and Black Pepper Spread
Romano and Black Pepper Spread. This quick and easy savory spread is sure to be a hit at your Holiday parties.
Place all ingredients in a bowl and stir to combine.

Serve with crackers or on toasted baguette slices.
How easy is that? During a week of cooking that can kick even the most skilled chef's behind, a Thanksgiving appetizer this easy is a welcomed addition. Enjoy!
Keywords:
coarse ground pepper, Cream Cheese, cream cheese dip, cream cheese spread, Dip, Food, ground pepper, pecorino romano cheese, Recipe, romano cheese, Spread, thanksgiving