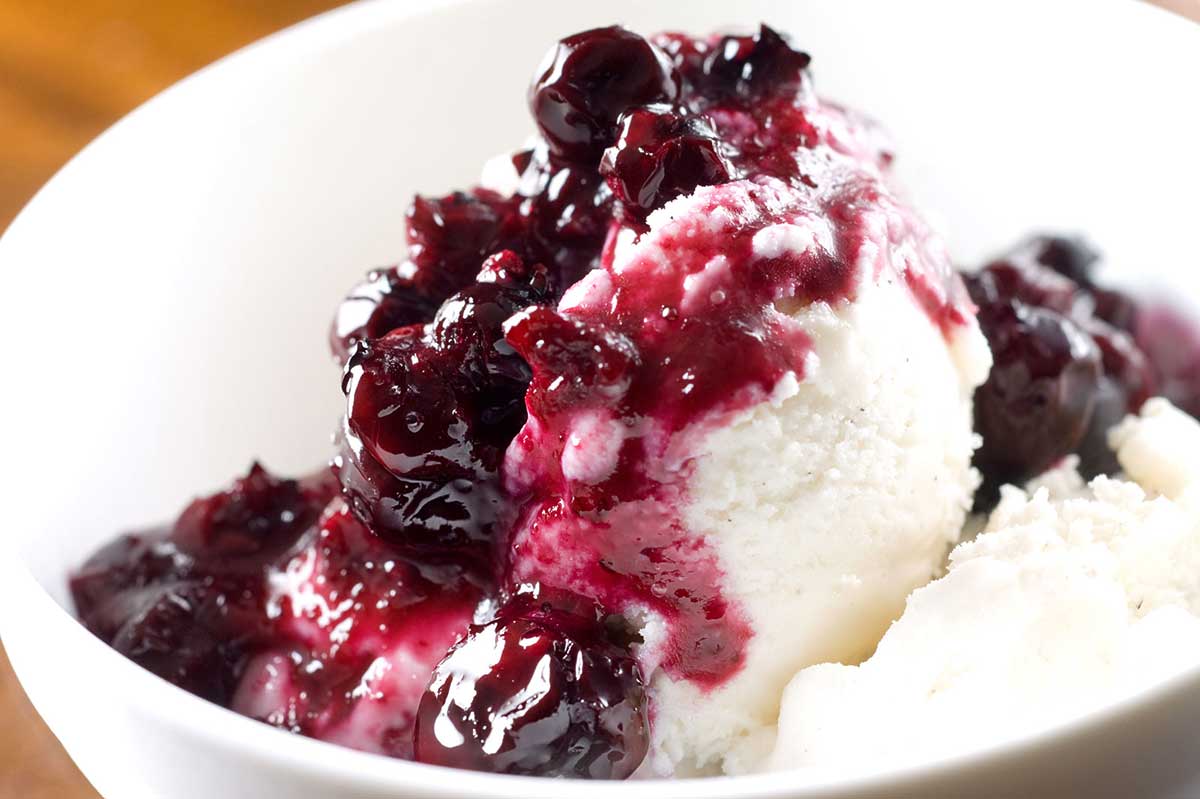 Simple Blueberry Sauce
If you're not quite ready to give up summer yet, here is one recipe that you have got to make while blueberries are still plentiful at the farmers market and grocery stores. It really couldn't be any easier. With just 2 ingredients and a little time you can have a condiment that is perfect for a variety of dishes like waffles, pancakes and ice cream. It is also the perfect way to curb a pregnancy craving for blueberries. And surprisingly I'm not talking about myself.
I have come to think that pregnant women aren't the only people that are susceptible to pregnancy cravings. You see, the way that Ryan has been downing blueberries lately I wondered if he too was experiencing them. I am not kidding we bought 2 pounds of blueberries and before I had a chance to develop any recipes with them he ate them all. I haven't even eaten that much of anything, and I am the pregnant one. I suppose there are worse things to be eating though so I can't complain too much.
After he ate the first container I decided to buy another one but this time I was quick on the draw so that I could make sure I got a recipe or two out of them. The first one, an ice cream pie, didn't turn out like I wanted so I'm still tweaking that one. This recipe however turned out splendid. I only used two ingredients: blueberries and sugar. I hear a little orange juice and zest also add a lovely flavor. Maybe I'll try that next time, provided Ryan doesn't eat all the blueberries.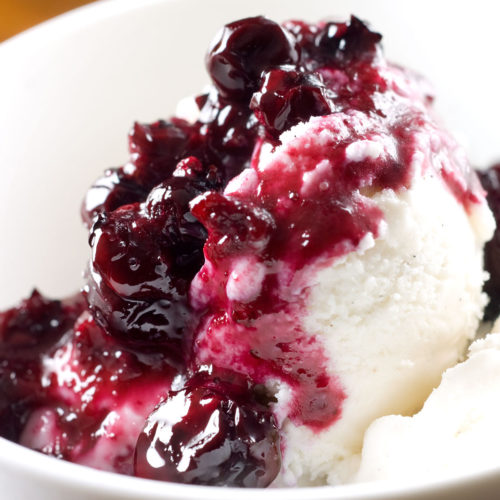 Simple Blueberry Sauce
A 2 ingredient blueberry sauce perfect to satisfy a pregnancy craving and I'm not talking about mine.
Combine the blueberries and sugar in a small saucepan over medium-low heat. Allow to cook until blueberries break down, stirring occasionally, about 20 minutes.

Serve chilled or warm.
Keywords:
blueberries, Breakfast, dessert, Food, fresh blueberries, Recipe, sauce, sugar, summer, sweet, treat