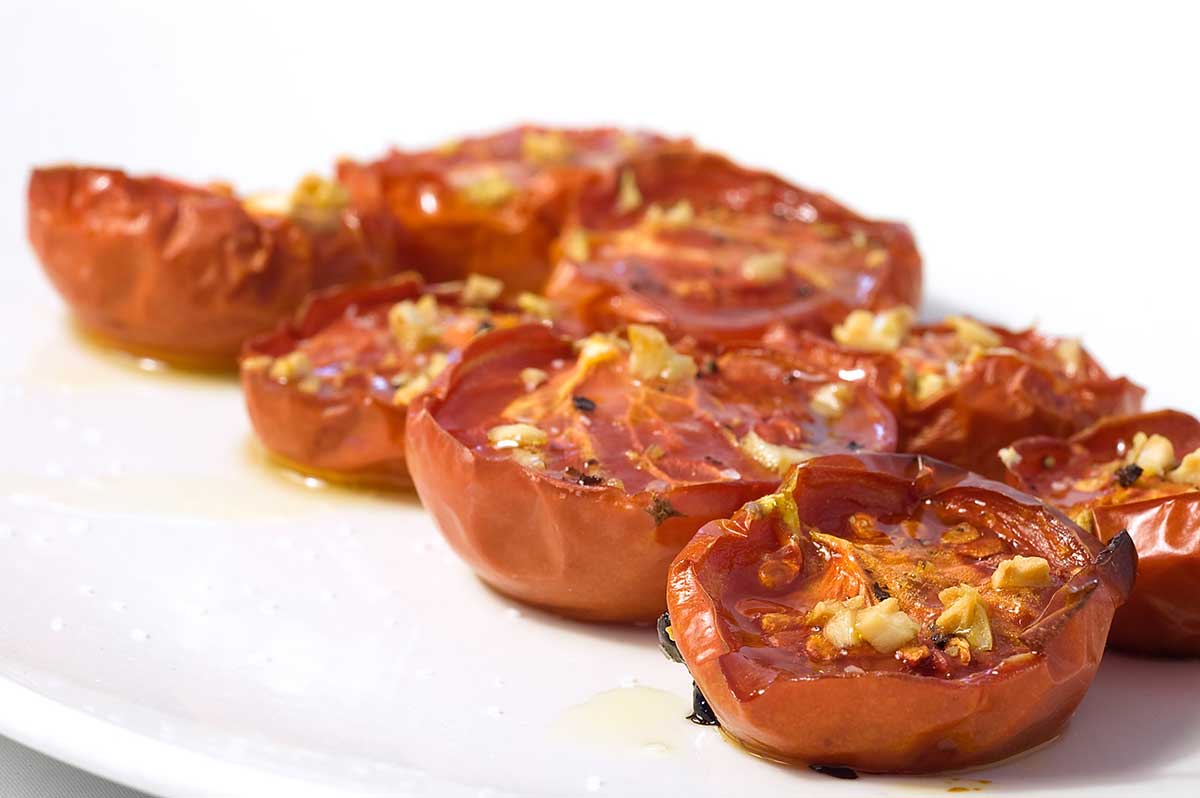 Slow Roasted Tomatoes
When Ryan and I left for Italy, we pretty much kissed our tomato plant goodbye. It had been struggling a bit in the recent weeks and we just knew that it would not survive while we were gone. That is what we thought anyway. Imagine my surprise when, after we got home, Ryan went outside to check his plants and came back in with a handful of perfectly plump, red tomatoes. I was super excited and knew just what to do.
I knew that the best way to enjoy these tomatoes would be to season them with a little salt, pepper, garlic and olive oil and then roast them. Doing this leaves me with juicy little bits of tomato heaven that are great by themselves or as an addition to salads or sauteed zucchini.
As far as this recipe goes, it is bare bones. I didn't include exact measurements because I didn't think they were particularly needed. Simply gather as many tomatoes as you would like, lightly season them and the oven will do the rest of the work.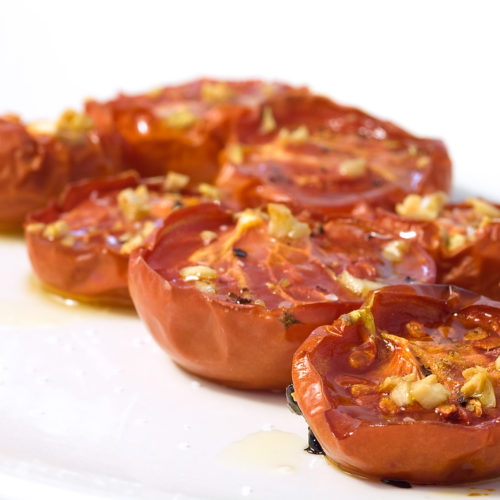 Slow Roasted Tomatoes
Perfect, plump, juicy tomatoes slow roasted to perfection.
Preheat oven to 250 degrees.

Line a baking sheet with parchment paper and place halved tomatoes on sheet. Sprinkle with salt, pepper and minced garlic cloves, if using. Drizzle lightly with olive oil.

Bake for 2 hours.

Allow to cool slightly. Drizzle with a little more olive oil, serve.
Keywords:
cherry tomatoes, diet, garlic, healthy, olive oil, pepper, roasted tomatoes, salt, snack, summer, tomatoes, vegetable