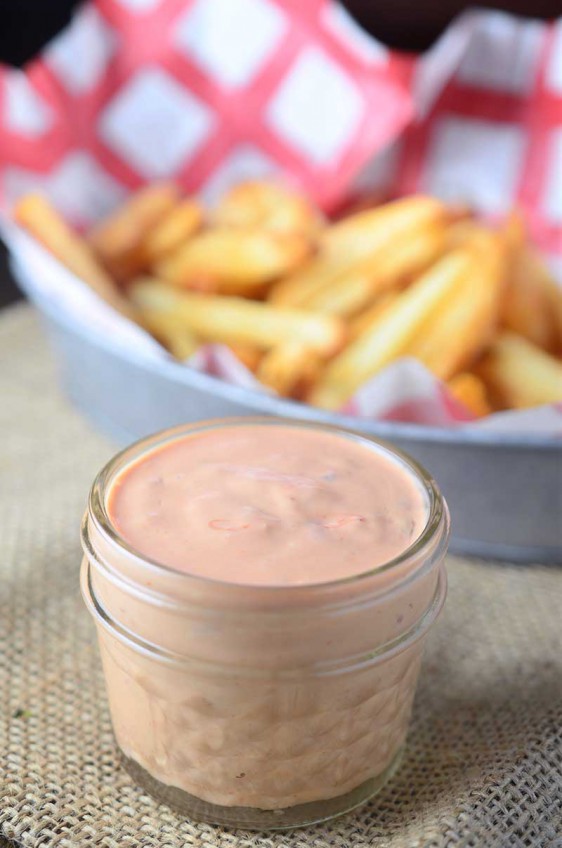 Spicy Sambal Fry Sauce
Ketchup? Ranch? BBQ sauce?  What do you dip your fries in? I like all of the above but one of my favorites is fry sauce. You know that lovely mayo and ketchup concoction with it's creamy tanginess that is perfect for fry snacking. This is that fry sauce that we are all used to, but kicked up a notch with some spicy sambal sauce.
The first time that I was introduced to fry sauce was in high school. I remember sitting across from a girl who proceeded to get mayonnaise and ketchup packets, put them in one of those little paper cups, mix them all together and then dip her french fries in it. My first thought was "WHAT IN THE WORLD IS SHE DOING?!"
Then I tried it.
And I thought "OK, girl is a genius"
I've been a fan ever since.
That version was just a quick and easy ketchup and mayo mixture, but over the years I've kind of made my own version. A spicy version, of course.
Instead of just mayonnaise and ketchup, I have added a clove of fresh garlic, rice vinegar and sambal oelek chili paste.
If you aren't aware, sambal chili paste is an Indonesian style chile paste made with chiles, salt and vinegar. It's spicy, tangy and I love it for all kinds of things from drizzling over stir-fry, dunking my eggs rolls and adding to this fry sauce.
I add a tablespoon of sambal to my fry sauce and find that it gives just the right amount of kick. If you aren't sure start with a teaspoon and work your way up.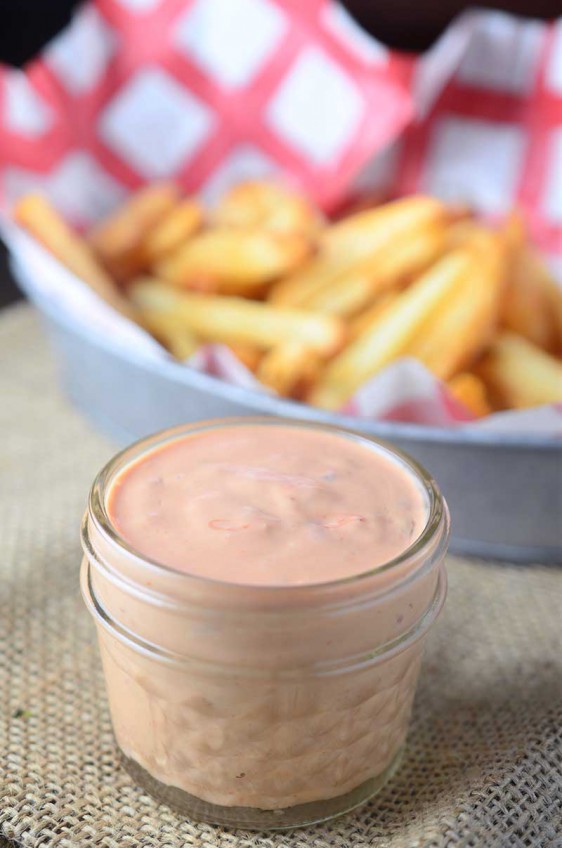 Spicy Sambal Fry Sauce
A creamy spicy fry sauce made with mayonnaise, ketchup, garlic and samba chili paste.
Ingredients:
1/4

cup

mayonnaise

1

clove

garlic

minced

3

tablespoon

ketchup

1

tablespoon

sambal chile sauce

1

teaspoon

rice vinegar

1/2

teaspoon

salt
Keywords:
Dip, fry sauce, sauce, Vegetarian