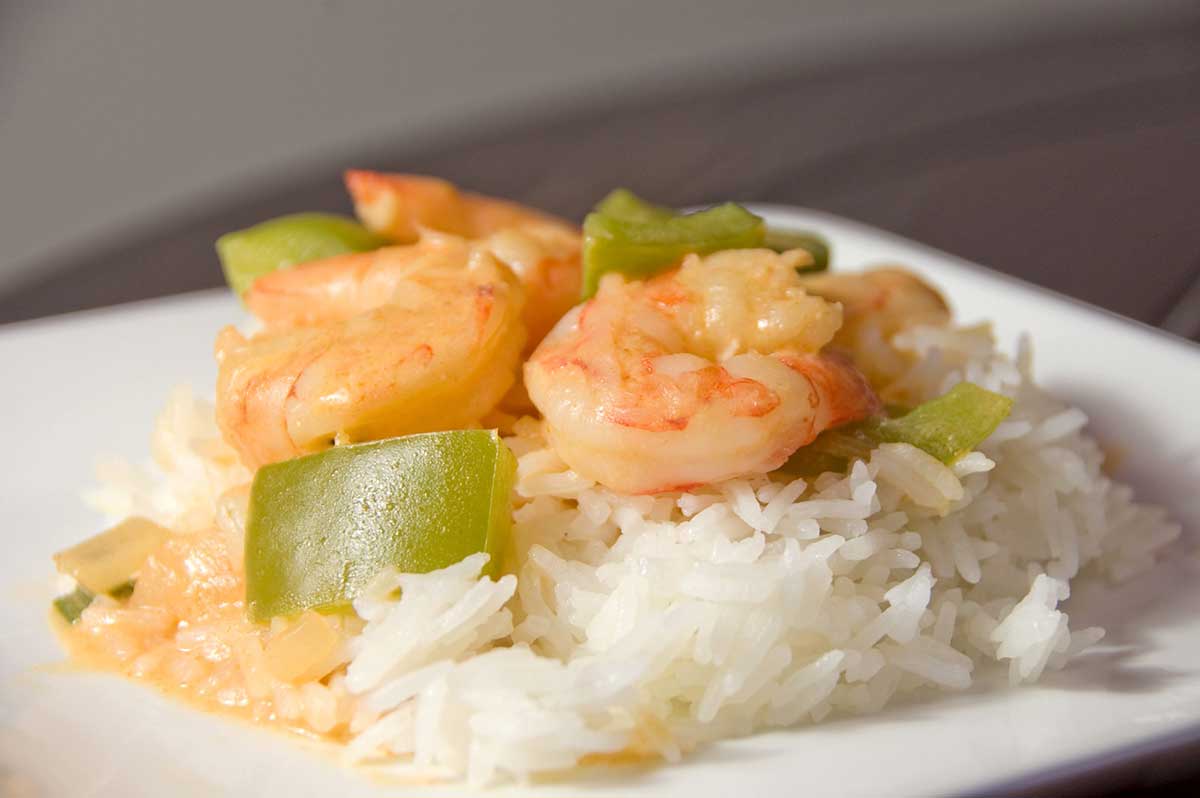 Thai Red Prawn Curry
In this recipe for Thai Red Prawn Curry, perfectly cooked prawns are the stars. They are simmered in creamy coconut milk with red curry paste and sauteed peppers and onions. The dish is then served over steaming jasmine rice that soaks up the creamy sauce, making every bite delicious.
Thai Red Prawn Curry Recipe
Ingredients:
1 tablespoon olive oil
2 serrano peppers, diced (optional)
1 green bell pepper, ribs removed, diced
1 (14 ounce) can unsweetened coconut milk
1 tablespoon red curry paste
1 pound 31-40 count prawns, peeled and deveined
1/2 teaspoon sesame oil
1 teaspoon ground ginger
kosher salt to taste
1 1/2 cups jasmine rice
Instructions
1
Prepare rice according to package directions.

2
Heat olive oil over medium heat. Cook onions, bell pepper and serrano peppers (if using) until softened, about 5 minutes.

3
Add coconut milk, curry paste, sesame oil and ginger. Cook 5 minutes or until slightly thickened.

4
Add prawns. Cook 6-7 minutes or until the prawns turns pink. Serve over rice.