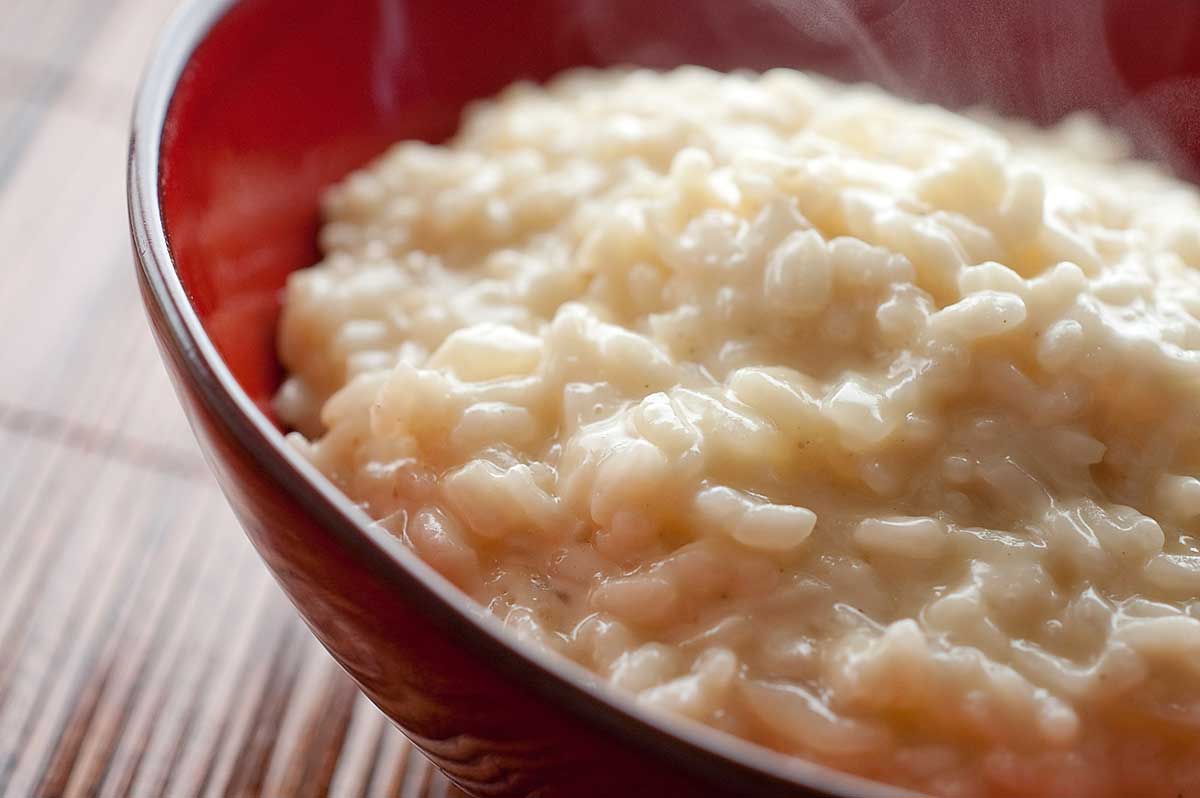 Three Cheese Risotto
If you are a fan of risotto and cheese then you will love this dish. Perfectly cooked risotto is delicious enough but add a little wine, freshly shredded mozzarella, parmesan and fontina cheeses and you have an absolutely scrumptious side dish. Seriously, if I were to pick three words to describe this dish they would be: Creamy. Cheesy. Heaven.
My experience with risotto is pretty limited. I've eaten it a few times at restaurants and while we were in Italy.  I have also watched people make it on a few occasions yet I was always intimidated by the process. However, after a few attempts at it myself I realized the reward of the creamy risotto is well worth the work that goes into it. And when I say work, I don't mean that you're slaving away in front of the stove for hours on end but it does require you to gradually stir in one ladle of hot broth at a time. The whole process takes about 30 minutes. But trust me when I tell you, its not much work for the creamy delicious result.
Three Cheese Risotto Recipe
Ingredients:
3 cups chicken broth
2 tablespoons butter
1/2 medium yellow onion, diced
1 cup Arborio rice
1/4 cup dry white wine
1/2 cup freshly shredded mozzarella cheese
1/2 cup freshly shredded fontina cheese
1/2 cup freshly shredded parmesan cheese
salt and pepper to taste
Instructions
1
Heat chicken broth over medium heat. Reduce heat to low while you prepare the rice.

2
Melt butter in a pan over medium heat. Stir in onions and cook until they are translucent. About 5 minutes.

3
Stir in rice just until it is coated in the butter. Do not brown. Pour in wine and cook until wine absorbs. Pour in one ladle of hot chicken broth. Stir consistently until liquid is absorbed. Repeat process, one ladle at a time, until all broth has been absorbed by the rice.

4
Remove from heat. Stir in mozzarella, fontina and parmesan cheese until they melt. Season to taste with salt and pepper. Let stand a few minutes. Serve.