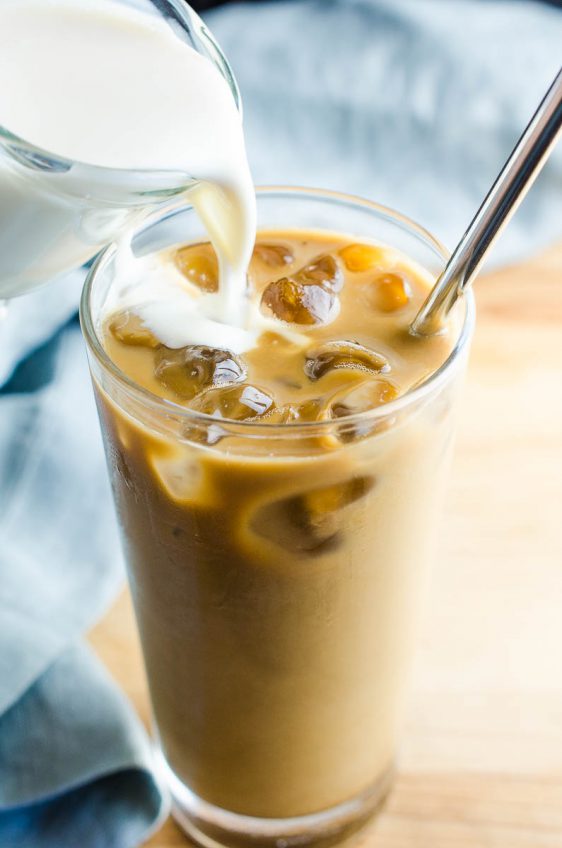 Vanilla Sweet Cream Coffee Creamer
Sweeten up your coffee with this Homemade Vanilla Sweet Cream Coffee Creamer. It'll be your go to creamer for Iced Coffee! 
Interesting tidbit about me. Up until a few years ago, I didn't drink coffee. Like, at all. Crazy right?
Then a couple of years ago, I was introduced to cold brew and suddenly coffee became a daily occurrence in my life.
On most days now, I'll have a cup or two. Most of the time, I drink it black. Especially when I'm eating waffles or something else sweet for breakfast.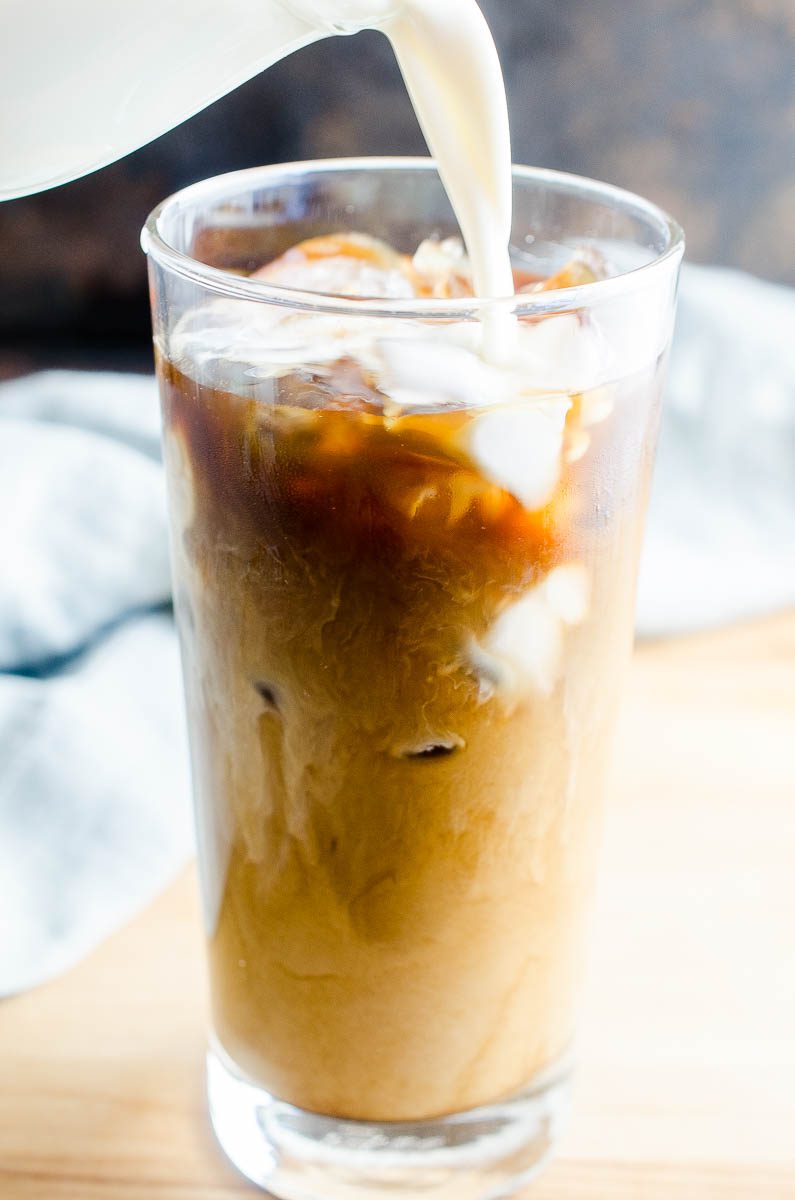 But in the afternoons, when I'm looking for a sweet treat without eating something, I like to sweeten up my coffee just a bit.
Most often I reach for the half and half and a sugar cube. It usually does the job, but if I'm being completely honest. My absolute favorite way to sweeten up my coffee is with Vanilla Sweet Cream Coffee Creamer.
Now, I usually treat myself to a Starbucks Sweet Cream Cold Brew whenever I get the chance. But for those days when I can't make it to a Starbucks, it's nice to have this in my fridge!
What ingredients do you need for Vanilla Sweet Cream?
To make vanilla sweet cream you will need: half and half, vanilla extract and sweetened condensed milk. That's right, just three ingredients to make your own homemade coffee creamer. How awesome is that?!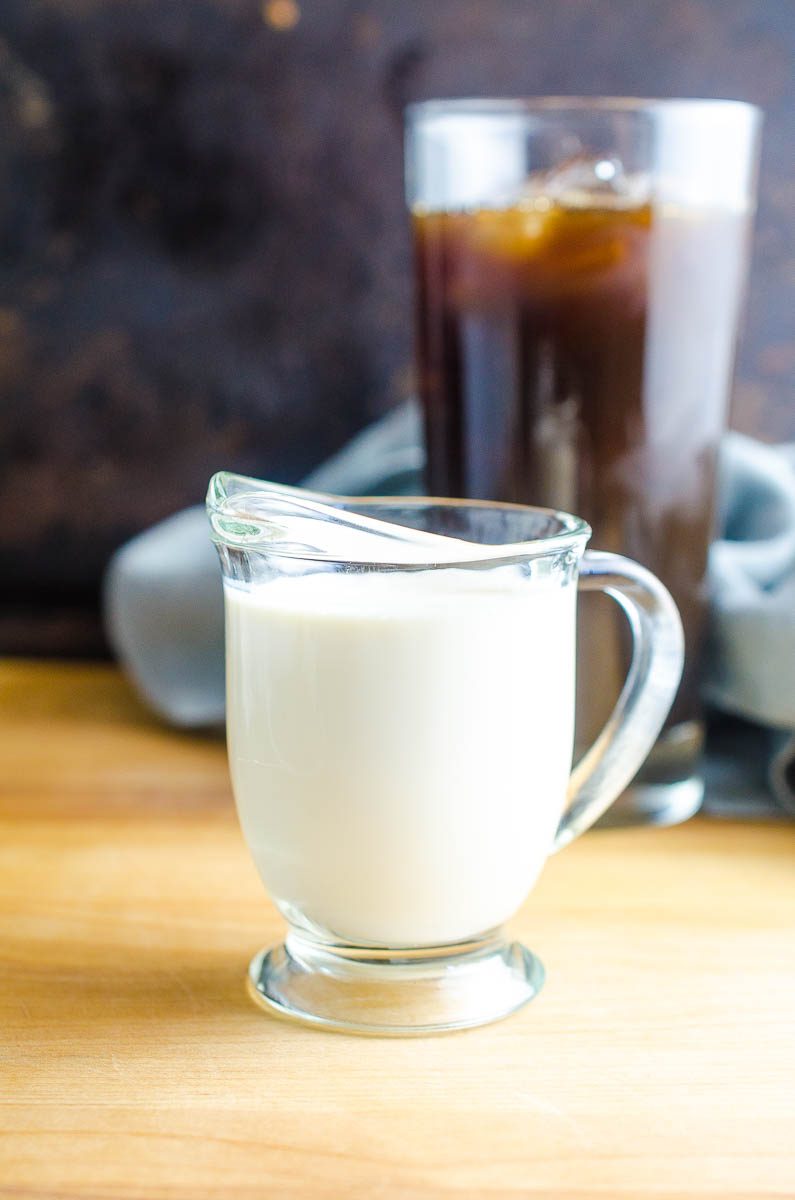 How do you make Vanilla Sweet Cream Coffee Creamer?
You guys. It could not be easier.
I start by putting the half and half in a wide measuring cup.
Next I pour in the sweetened condensed milk.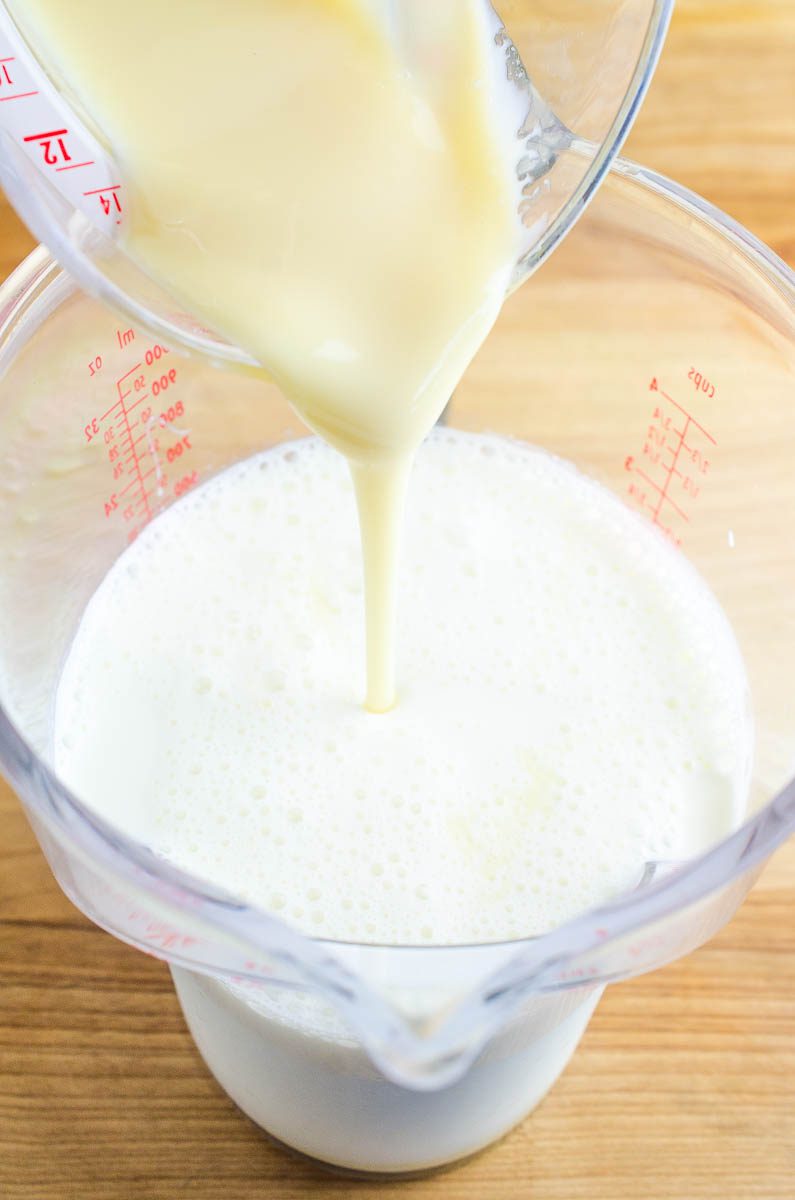 And the vanilla extract.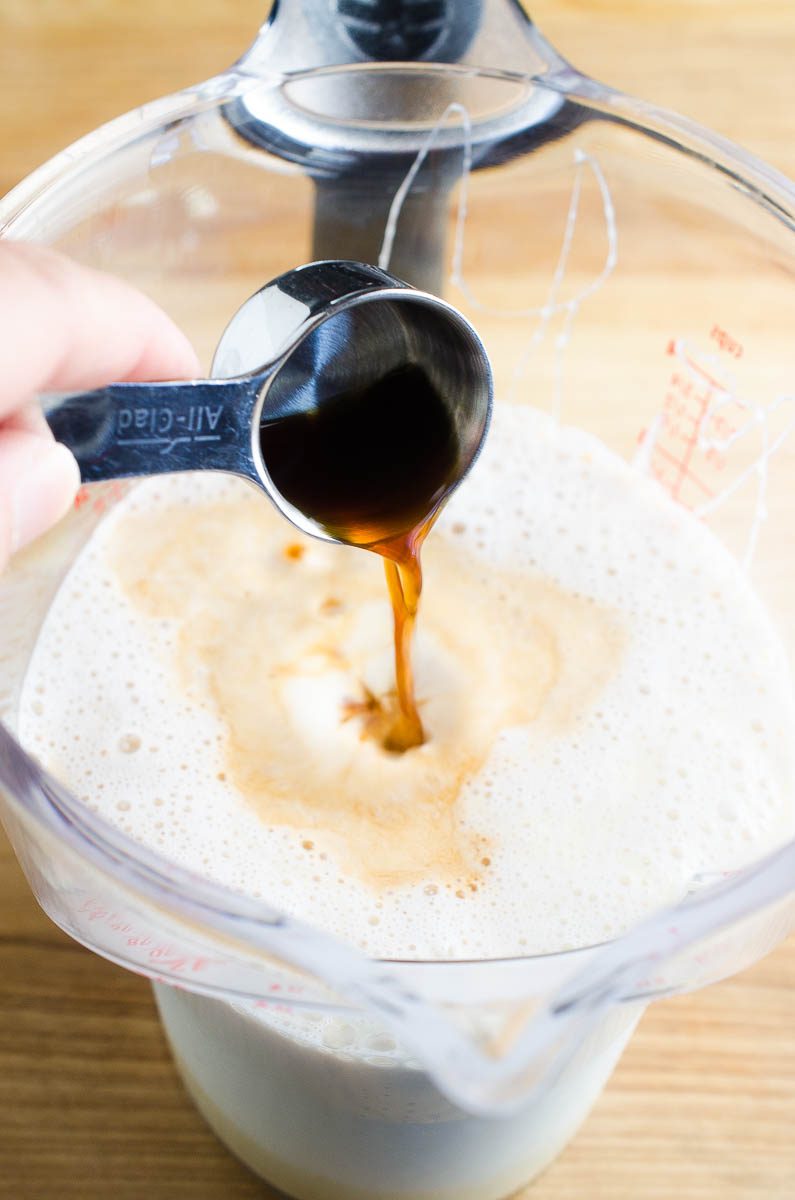 The condensed milk is heavier than the cream and will sink to the bottom. So you want to make sure that when you are whisking everything together you mix it really well. You want the sweetened condensed milk mixed all the way through the half and half.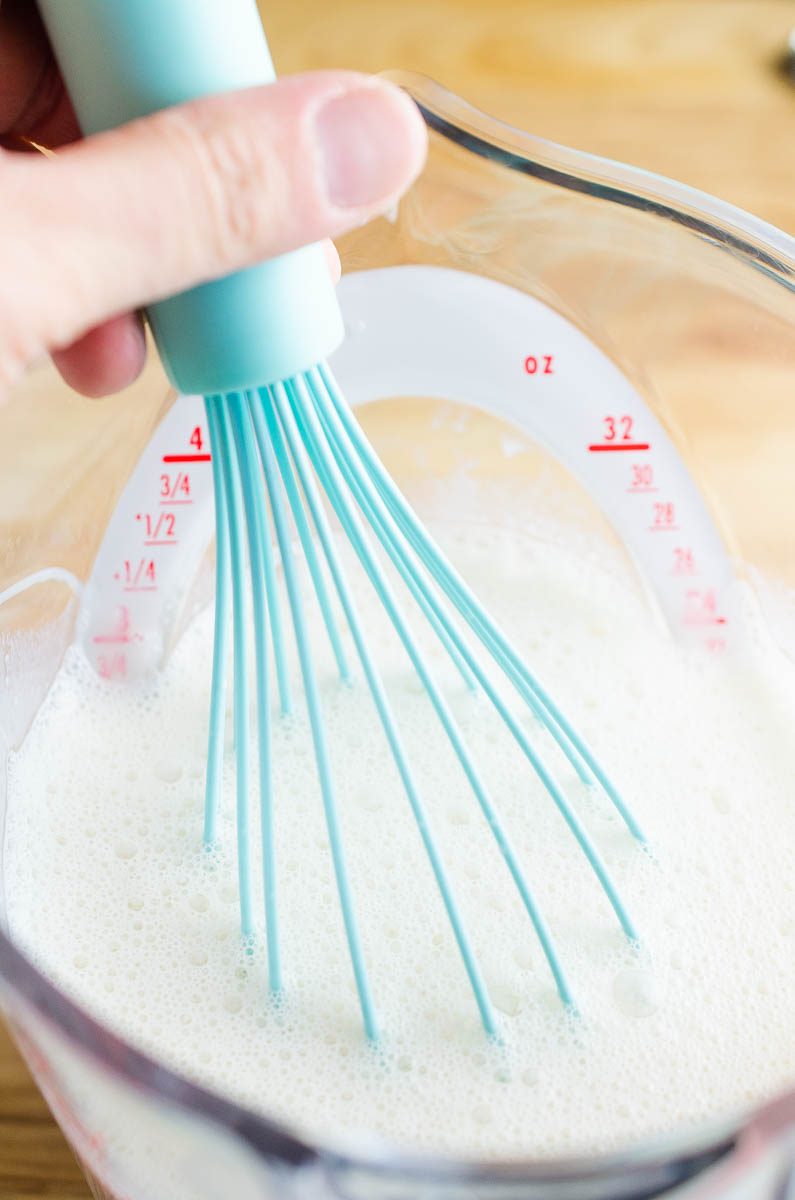 I like to use this sweet cream creamer in iced coffee or cold brew but it is also just as delicious in hot coffee!
How long will homemade coffee creamer last?
You'll want to store this coffee creamer in the refrigerator and it will last about a week.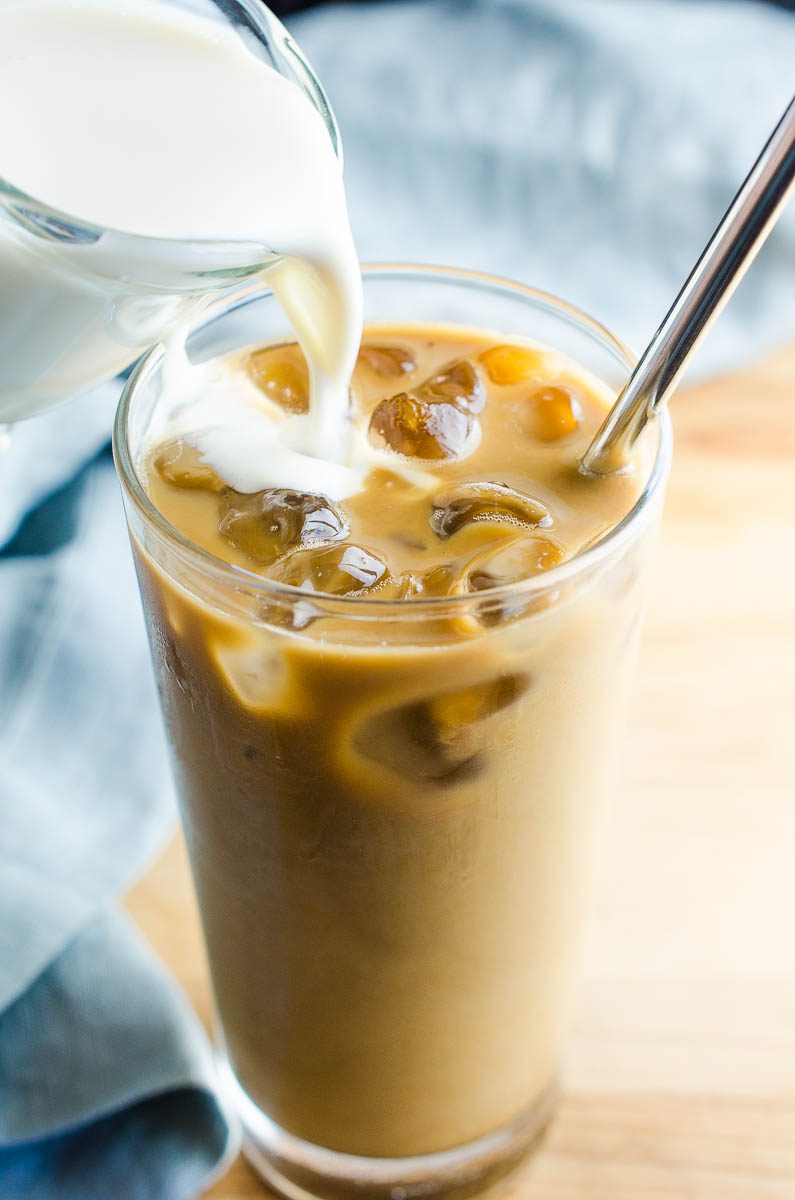 Looking for other homemade coffee creamers?
Don't drink coffee? Here are some of my other favorite ways to sweeten up my afternoon: 
Brown Sugar Bourbon Caramel Corn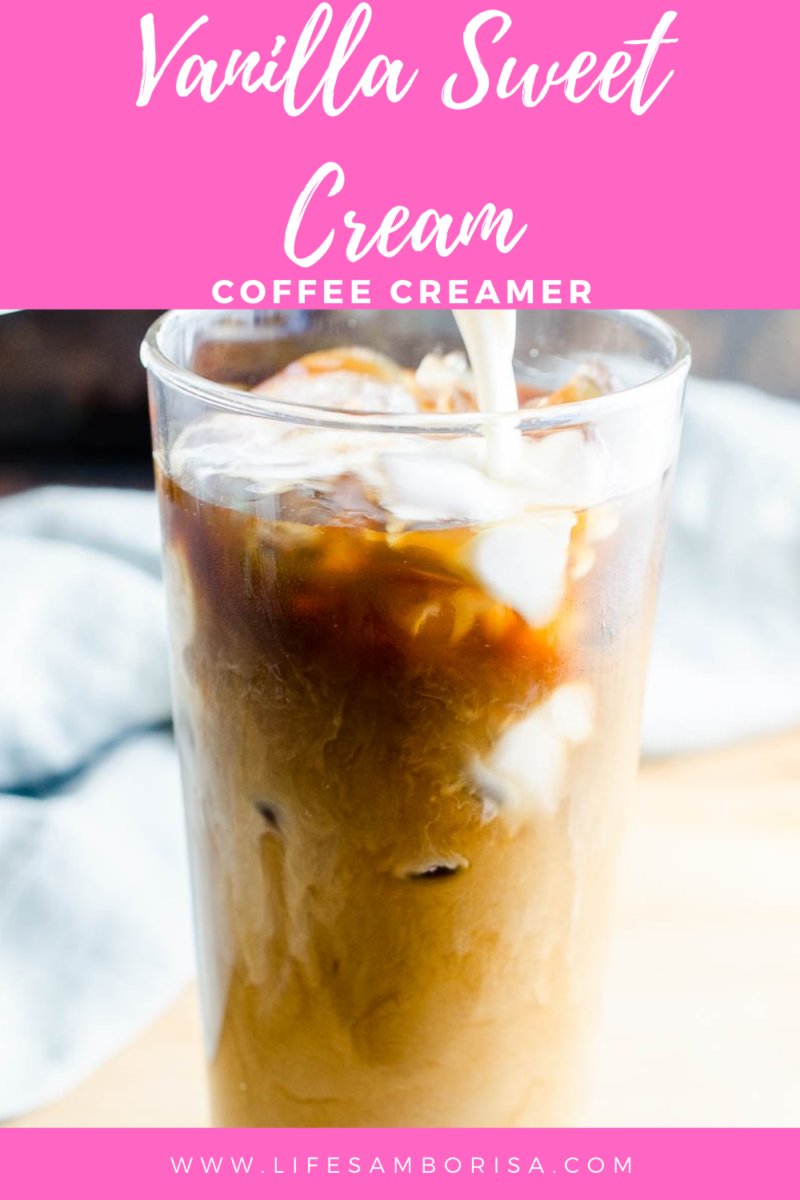 Vanilla Sweet Cream Coffee Creamer Recipe
Ingredients:
1/2 cup sweetened condensed milk
2 cups half and half
1 tablespoon vanilla extract
Instructions
1
Whisk all ingredients together until well blended.

2
Use in coffee. Store in the refrigerator for up to 1 week.
Notes
Nutrition facts not guaranteed.
Nutrition information
Amount per serving: 2 tablespoons
Calories: 145 , Total Fat: 8.6g , Saturated Fat: 5.4g , Cholesterol: 29mg , Sodium: 49mg , Carbohydrates: 13.2g , Fiber: 0g , Sugar: 10.7g , Protein: 3.3g