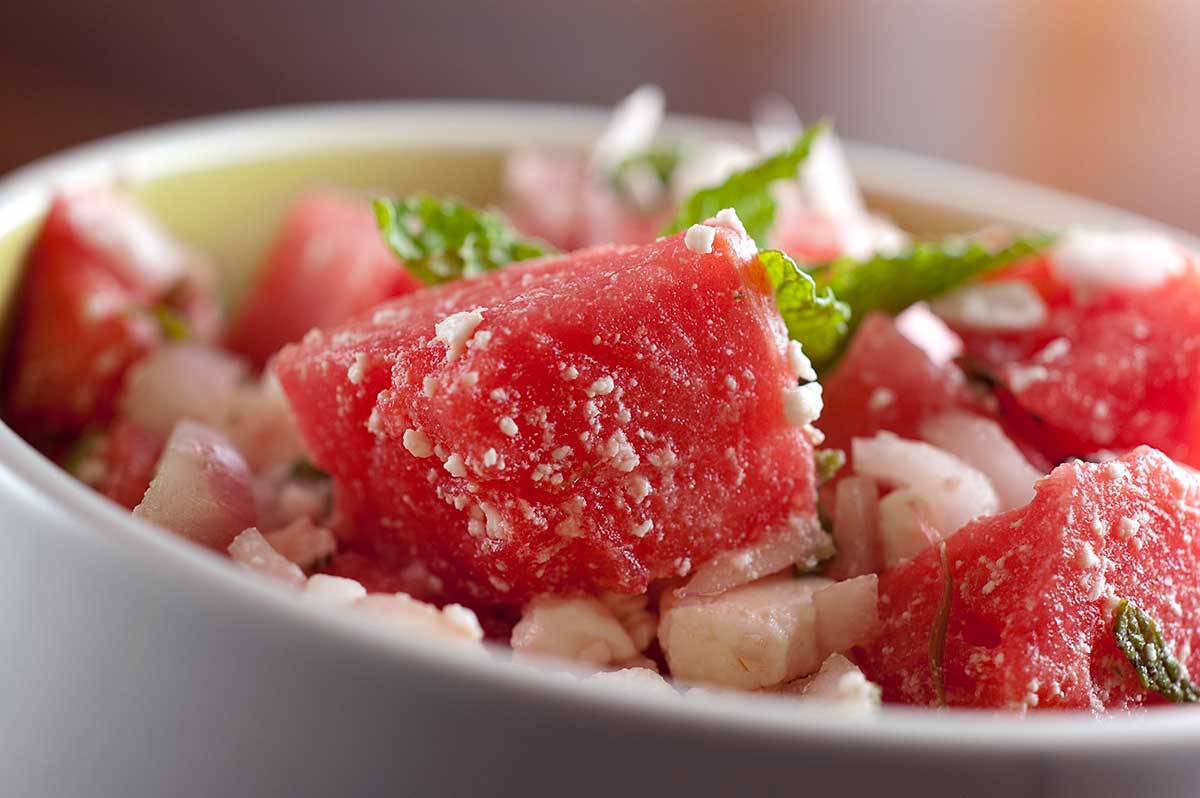 Watermelon Salad
When I get ideas for food, it kind of just hits me and then, since he will be the taster, I always run it by Ryan too. Well, when I said to him "I'm going to make a watermelon salad with feta cheese, onions and mint, " his response was, and I quote, "Well that doesn't sound good at all." Not one to be discouraged, I made it anyway. And guess what….Ryan devoured it.
I too thought the idea of watermelon, cheese and onions was a crazy combination but when I looked in my copy of The Flavor Bible and noticed that it said feta was a great combination with watermelon I was a intrigued. And alas, the book did not let me down. It was fantastic. It was cool. It was flavorful. The watermelon sweet and the cheese creamy. There is no other word for it, it is simply divine.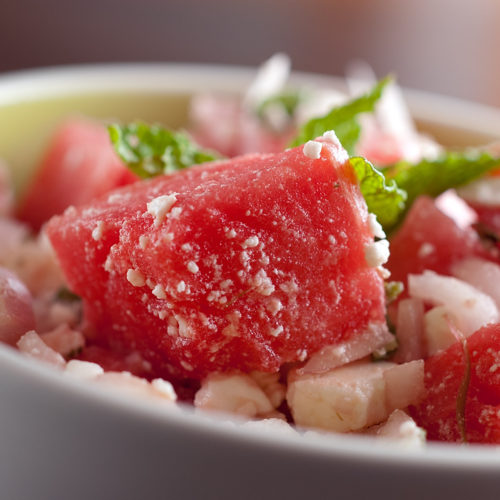 Watermelon Salad
Who would've thought that watermelon could get any better? But with feta, shallots and mint its simply divine.
Ingredients:
2

cups

diced

seeded watermelon

2

tablespoons

minced shallots

juice of one lemon

1/2

cup

crumbled feta cheese

1

tablespoon

chopped fresh mint
Keywords:
4th of July Recipes, feta cheese, Food, Labor day recipes, lemon, Memorial Day recipes, mint, Recipe, salad, shallots, side dish, summer