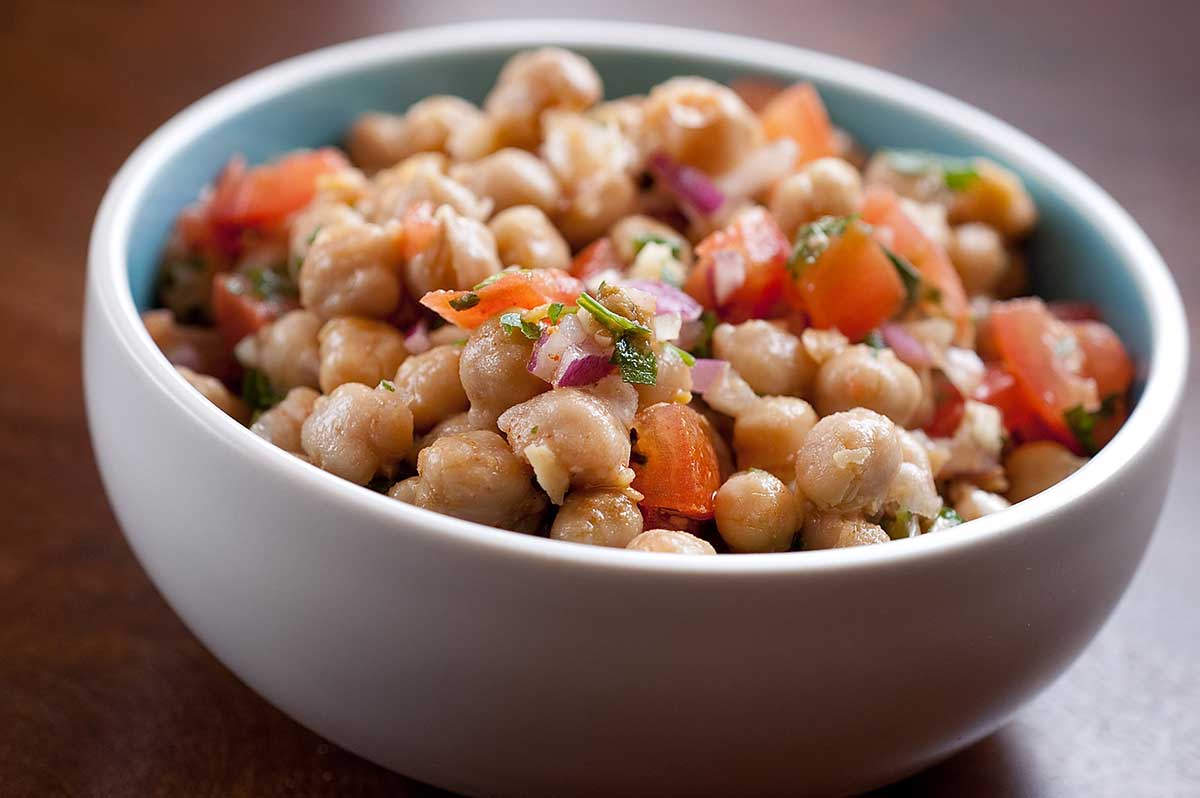 Garbanzo Bean Salad
First of all I wanted to say thank you for all of the wonderful thoughts and prayers you have sent our way during this difficult time. It has really meant a lot to us. We have been so busy lately with house and family issues that we haven't really had much time to spend in the kitchen. Not to mention it has started to get a little hot here. Every time I turn on the news lately I hear "Dog Days of Summer" which translates into hot hot hot. When it is this hot its always nice to have a meal that doesn't require you to do any cooking indoors. This salad is just that. Its cool, its flavorful and the use of garbanzo means that is is also very filling.
I was looking at the front page of the blog and began to notice a little bit of a trend: tomatoes. That must mean its August. Sure you can get tomatoes all year round but there is just something about the sweet, succulent vine ripened tomatoes that make August tomatoes taste so much different then January tomatoes. This is why during August I try to make as many dishes as I can using tomatoes. I use heirloom tomatoes for this recipe but you could easily use any tomatoes that you can get your hands on.
Garbanzo Bean Salad Recipe
Ingredients:
2 cans garbanzo beans, drained well
2 heirloom tomatoes diced
juice of 1 lemon
1 teaspoon kosher salt
1/4 teaspoon cayenne pepper
1/4 teaspoon paprika
1/2 teaspoon cumin
1/4 cup chopped red onion
1 clove garlic, minced
1 handful parsley, chopped
Instructions
1
Combine all ingredients in a bowl. Mix well.

2
Cover and refrigerate for 1 hour.