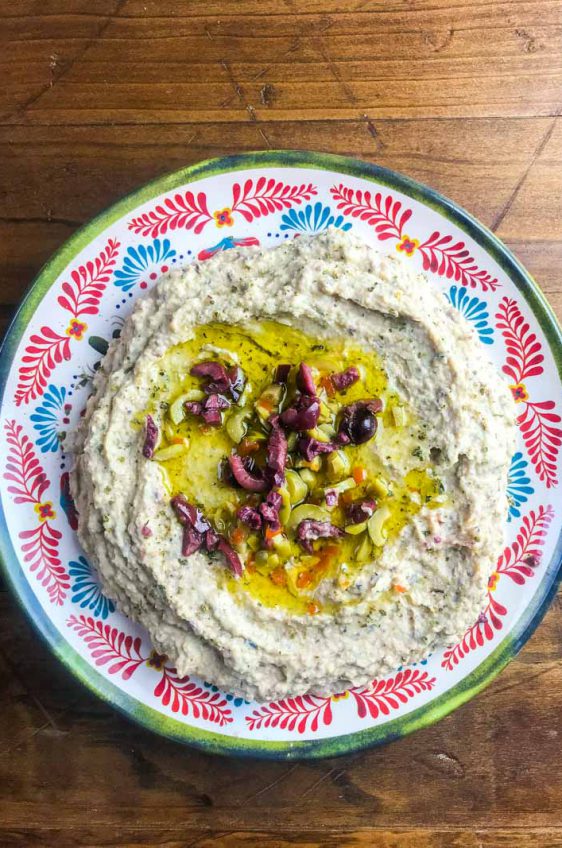 Quick Olive Hummus
Quick olive hummus is a great twist on the classic snack. It's the perfect dip for parties or your afternoon snack session. 
Do anyone else's children snack a lot? Like, all the time? Because seriously, I swear my children do not stop. For this reason, snacks are super important around here. One of my kiddos favorite snacks is garbanzo beans (chickpeas). I mean anything garbanzo beans. They love them crispy, in salads and of course, in hummus.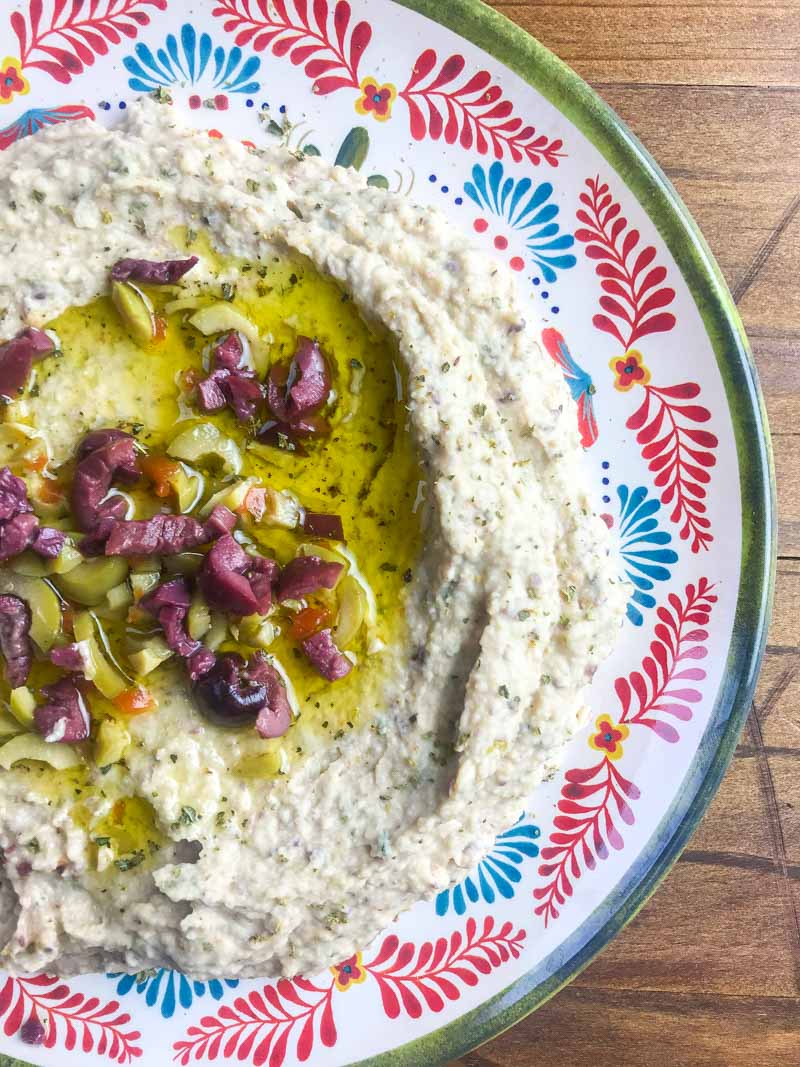 When it comes to dips, hummus is one of my favorites right up there with salsa. I love that it can be made in so many different ways. I have made it with roasted garlic, black beans and even pumpkin. This latest version is Quick Olive Hummus and perfect for the olive lovers among us.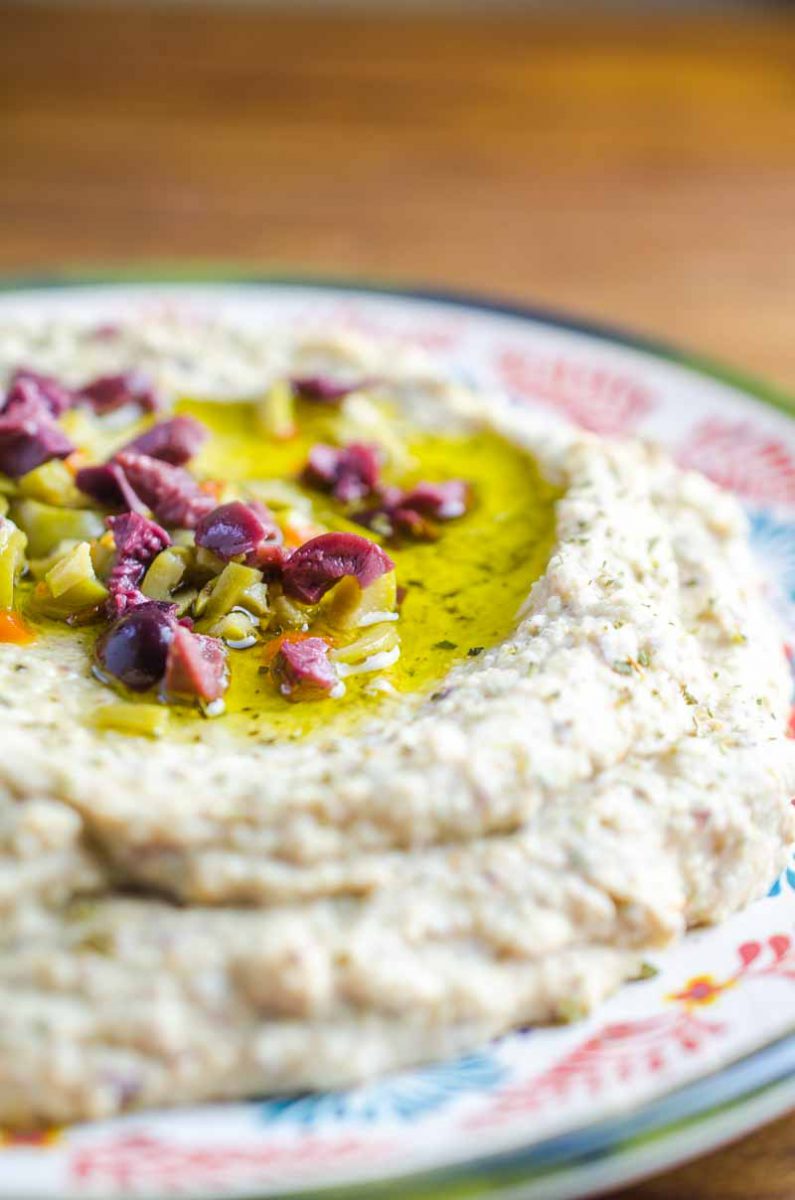 If there is anything that my kiddos like snacking on more than garbanzo beans, it's olives. I get it, olives are a great briny snack. And who doesn't remember putting black olives on all of your fingers when you were a kid?
I decided to combine two of their  favorite snacks into one snack and make this Quick Olive Hummus.
There are so many different kinds of olives. For this Quick Olive Hummus, I decided to use kalamata and green olives. With the added oregano, this hummus has a very mediterranean taste. It is great with pita chips and veggies.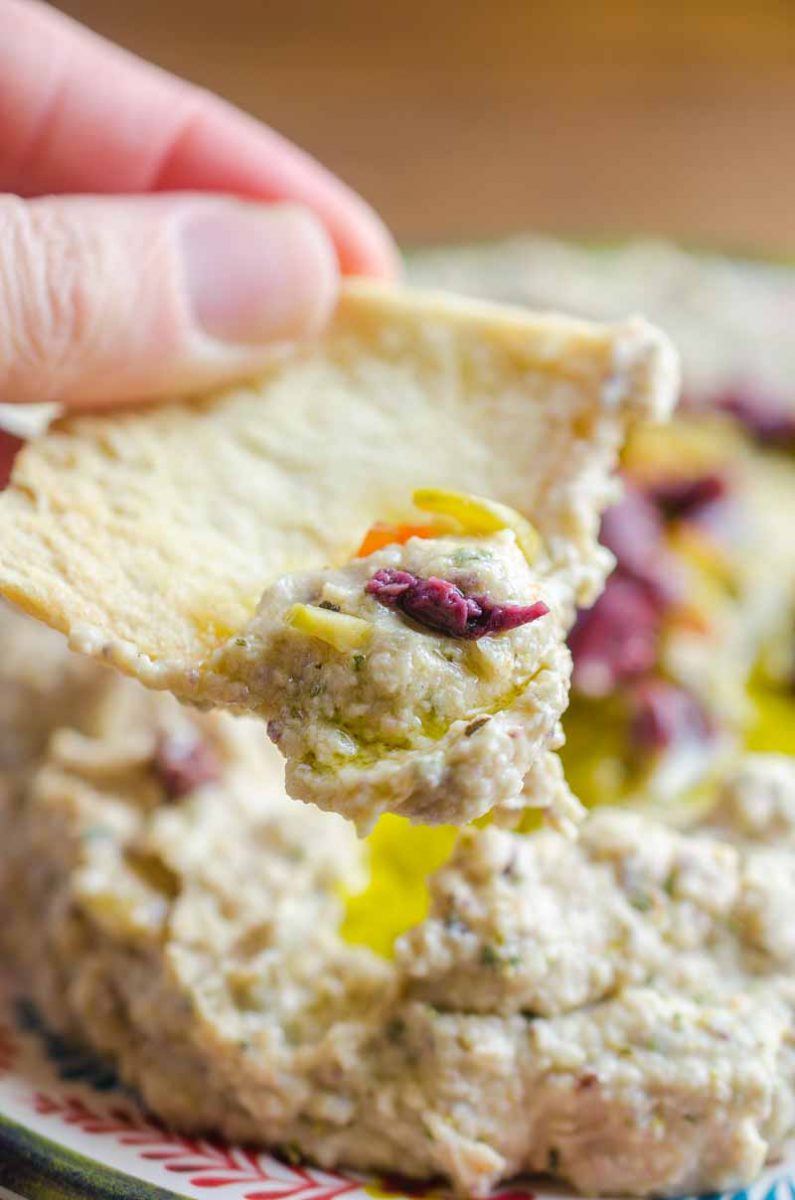 You could use any kind of olives that you like in this hummus. I chose kalamata and green olives because those are what I had on hand. Black olives would also be a great addition!
Quick Olive Hummus can be made in 5 minutes and is even better the next day. So make it Sunday and have it in the fridge for snacking all week long.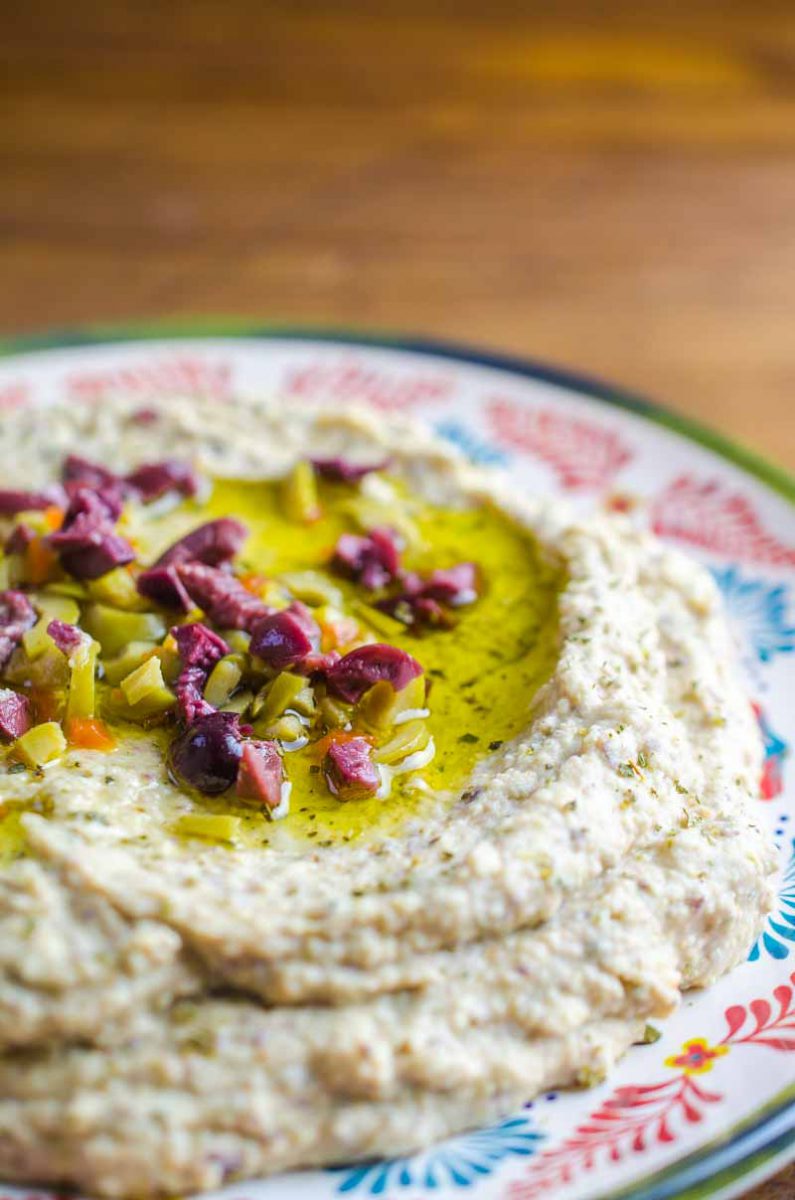 Quick Olive Hummus Recipe
Ingredients:
1 (15 ounce) can garbanzo beans, drained, liquid reserved
2 tablespoons lemon juice
1 tablespoon tahini
2 cloves garlic
2 teaspoons dried oregano
1/2 cup chopped kalamata olives, plus more for garnish
1/4 cup chopped pimento stuffed green olives, plus more for garnish
salt
2 tablespoons extra virgin olive oil
Instructions
1
Combine garbanzo beans, lemon juice, tahini and garlic together in a food processor. Process until smooth. If too dry, add 2 tablespoons reserved garbanzo bean liquid

2
Add oregano, kalamata and green olives. Pulse until combined. Season to taste with salt.

3
Transfer hummus to a serving platter. Drizzle with olive oil and garnish with chopped olives. Serve.