Apple, Gorgonzola and Pecan Salad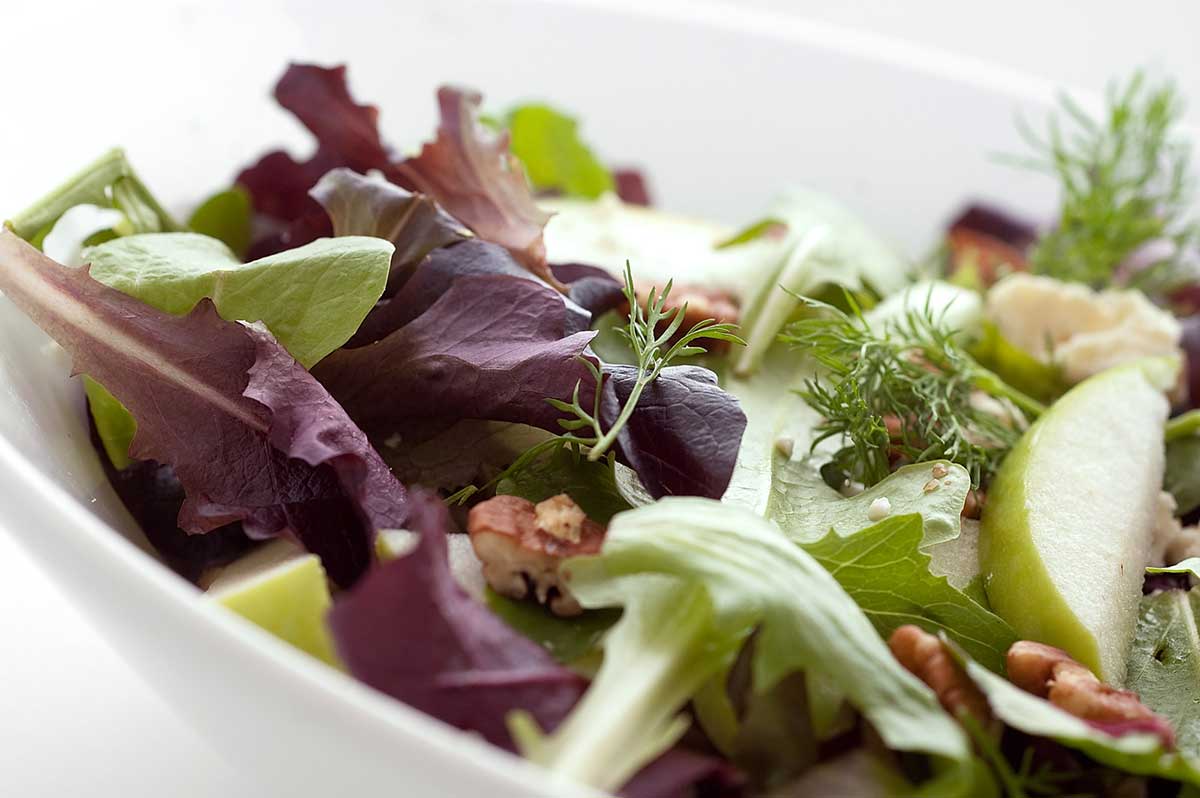 After the diet busting Nanaimo Bars that I shared yesterday, I thought it was time to lighten things up a little bit. I could think of no better way to do that than with this refreshing salad. And make no mistake my friends, lighter doesn't mean less flavor, this salad is full of all kinds of yummy ingredients. Allow me to elaborate,  crisp spring salad mix is tossed with tart apples, tangy gorgonzola cheese, nutty pecans and then drizzled with a little balsamic vinegar and extra virgin olive oil. Delicious, no?
I must say, to save time, I am a huge fan of the washed and ready to eat salad mixes. My favorite of these salad mixes is the baby spring mix with herbs. There are a few different brands that carry a blend like this. Each brand may have various lettuces in it but you will most likely find baby red romaine, arugula, green leaf, frisee and radicchio. The latest batch that I picked up also happened to have some fresh dill and I loved it. Pick your favorite blend, any will work for this salad.
Note: If you make this salad a head of time, toss the apples with a little lemon juice first to help prevent them from browning.