Asparagus and Mushroom Risotto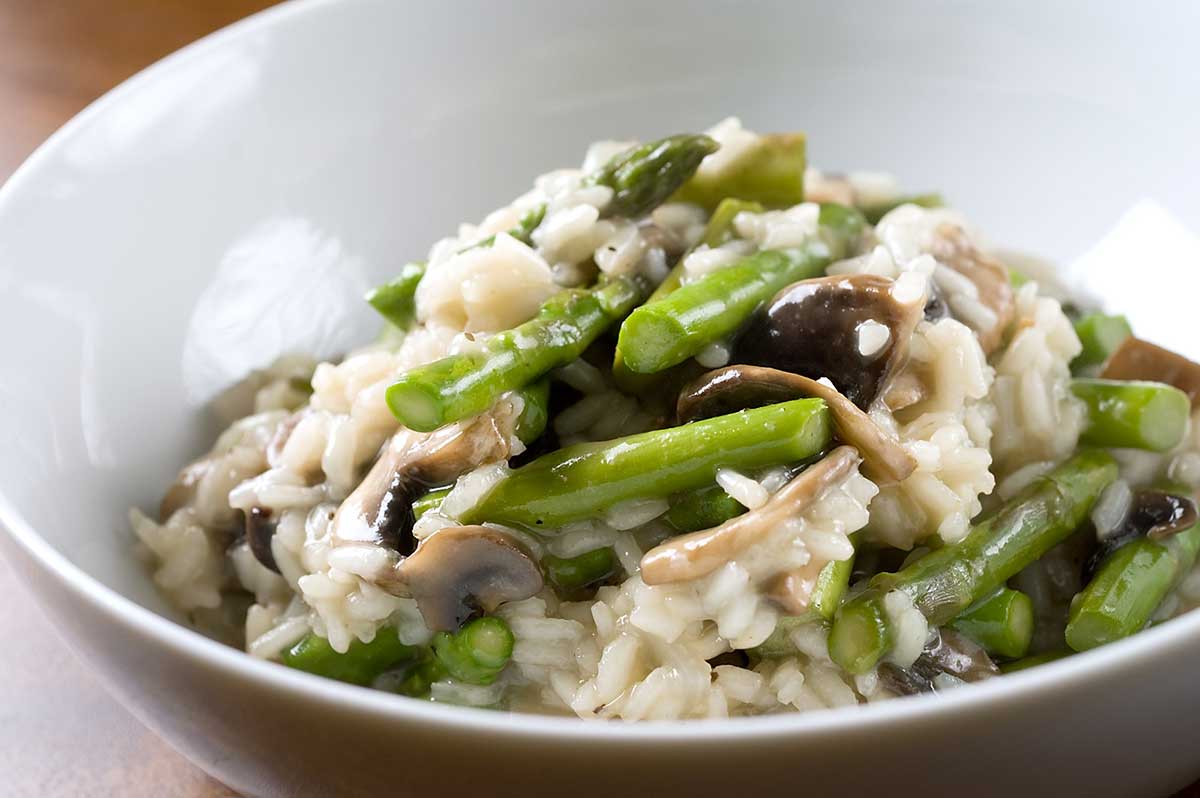 I might be getting a little bit a head of myself with this recipe. Asparagus risotto could probably be considered more of a spring dish but what can I say, I'm a little anxious for spring to get here. So last week when it was particularly rainy and cold, I decided to make us a little taste of spring with this creamy risotto with sauteed asparagus and mushrooms.
I haven't made a risotto since this little teenybopper episode. I don't know why. Seriously there is not much better than a perfectly cooked risotto. The way the rice absorbs the wine and the hot broth allows it to become scrumptiously creamy without a drop of cream. And if they keep turning out like this one, risotto will be at the top of my favorite meal list in no time.
Note: To make this vegetarian simply use vegetable broth instead of chicken broth.