Cajun Popcorn Shrimp Sandwich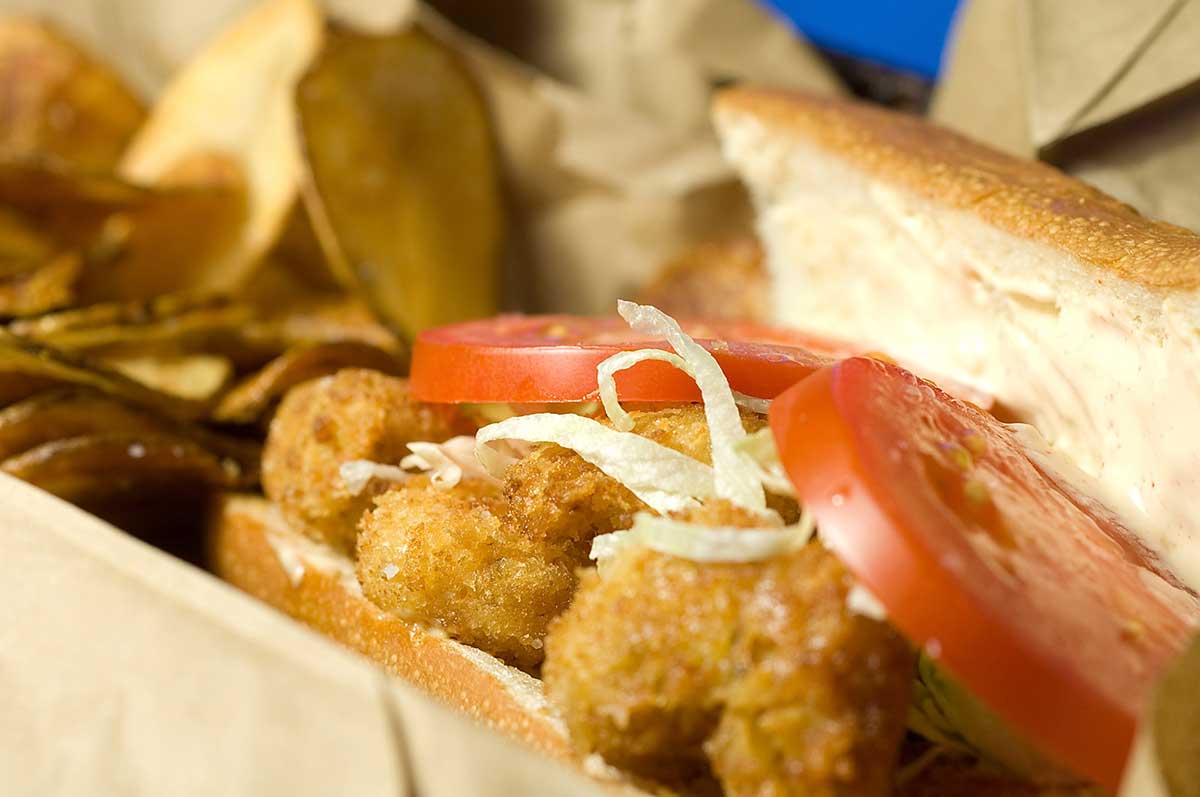 Last week I shared a recipe for Cajun Popcorn Shrimp that reminded me of my childhood. This week I thought I would add another twist to the recipe. I decided to place these crunchy little devils on a sandwich. Inspired by the classic New Orleans dish the Shrimp Po' Boy, this french bread sandwich is filled with Cajun popcorn shrimp, a slightly spicy spread, shredded lettuce and tomato.
It is the spicy spread that really makes this sandwich. It's not too spicy that it is over powering but it compliments the Cajun seasoned shrimp nicely. If you're worried about the spice just cut the amount of cayenne pepper in half.