Farro, Cranberry and Goat Cheese Salad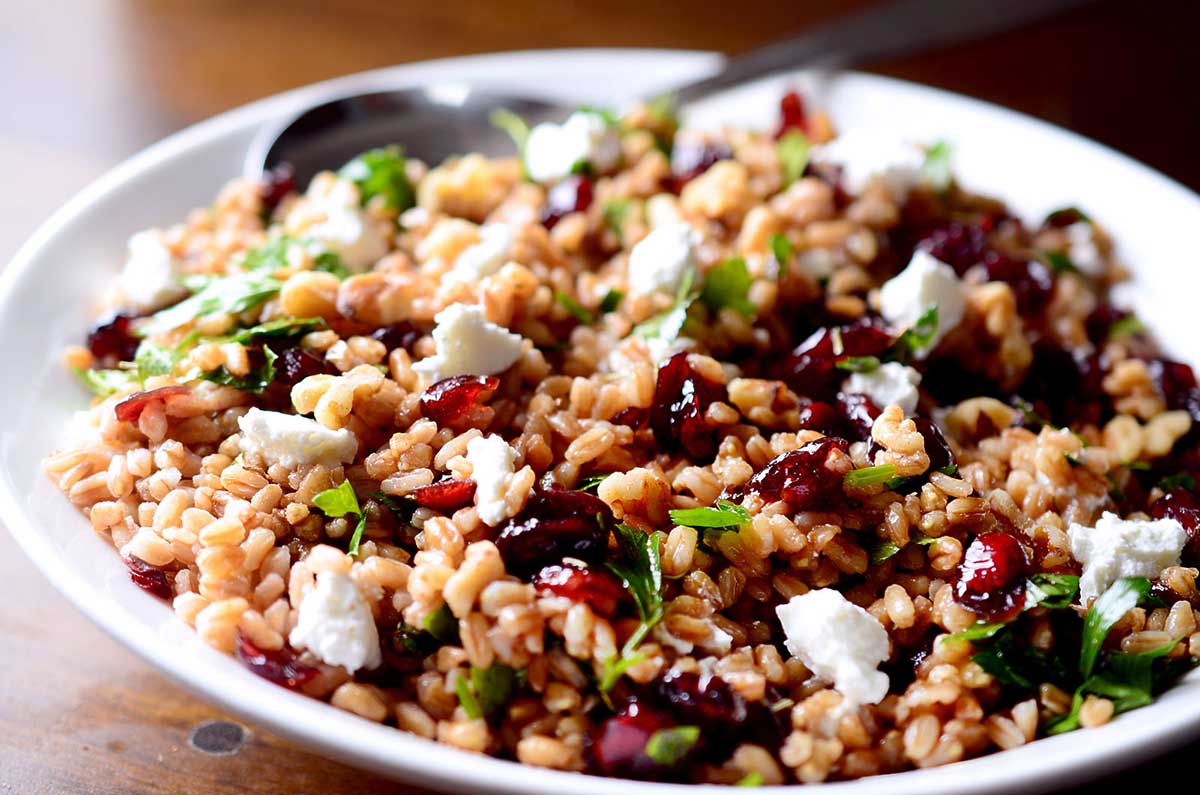 I've been on a roll in the kitchen this last week when it comes to making dishes for Thanksgiving. This yummy farro, cranberry and goat cheese salad is just one of the recent successes. It has nutty farro, tart cranberries and creamy goat cheese. Then it is all tossed in a sweet and tangy balsamic vinaigrette. All of these ingredients make this a hearty, healthy, flavorful salad that is a must have addition to your Thanksgiving table.
When I bought a huge bag of Farro at Costco last week I didn't really know what I was going to do with it. I took to Facebook to ask for recommendations and I got some good suggestions and I also got a lot of people saying that they bought the same bag and didn't have a clue what to do with it.Well bugger. I knew there had to be recipes out there just begging to be created.
For those that don't know, farro is a grain popular in rustic Italian cooking. It has a nutty flavor and works well as a substitute for rice or pasta.  So really, if you have some, you can do just about anything with it. Make a risotto with it. Serve it underneath some chicken curry or a hot pasta sauce. For this recipe, I chose to make a salad. And now, seeing how versatile it actually is, I am excited to see what else I can do with it.